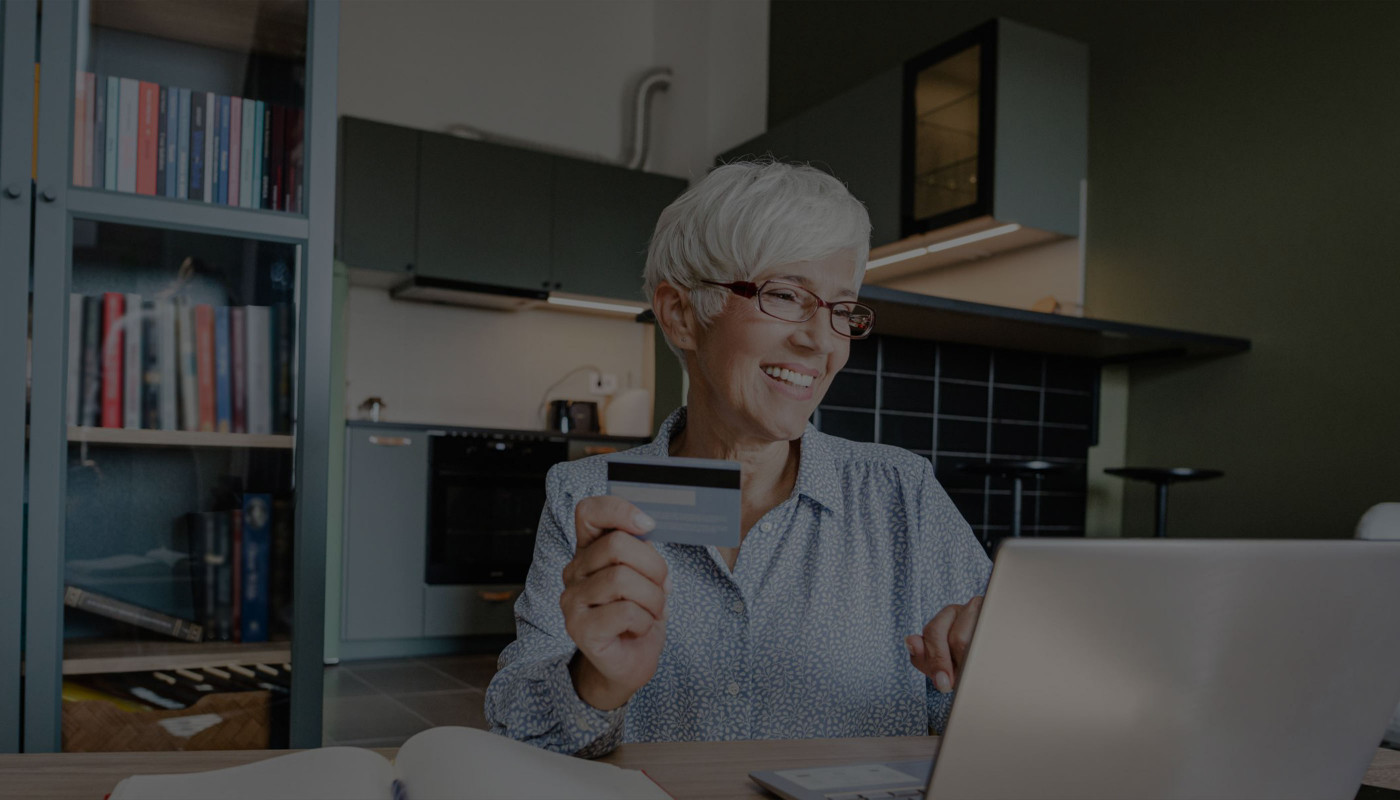 Internet Shops Development Services
We will help you launch your own online store that will stand out from your competitors and rank well in search results.
Internet Shops for eCommerce
Internet shops, or online shops or eCommerce stores, are websites or virtual platforms that allow businesses to sell their products and services. These shops are designed to provide a convenient way for customers to purchase goods and products online, without the need to visit a store and make a physical purchase.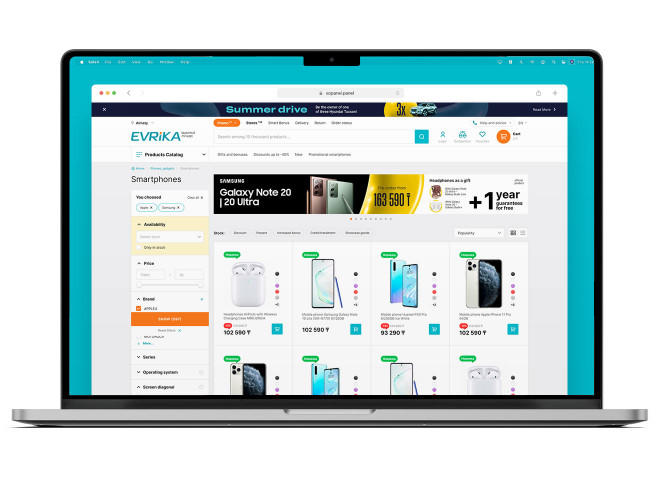 This is an organized collection of all the products that a business offers for sale on its eCommerce website. The catalog usually includes product descriptions, images, and pricing information.
This is a feature that allows customers to add products to a cart virtually as they browse a website. The shopping cart keeps track of the items that the customer wants to purchase and calculates the total cost of the order, including taxes and fees for shipping.
This is a function that helps facilitate the payments processing for online purchases.
The checkout process is the final step in the purchase process, where customers enter their billing and shipping information and complete the purchase.
Main Modules and Structure
Internet shops typically have several modules or components, including a content management system (CMS), a customer relationship management (CRM) system, a SEO module, and a marketing module: all for advantageous purchase of quality goods online!
Content Management System (CMS)
A software application used to manage website content for shops for the Internet, such as product descriptions and images
Customer Relationship Management (CRM)
A system used to manage interactions with customers.
Search Engine Optimization (SEO)
A set of techniques used to optimize a website's content and structure to improve its rankings.
Marketing Module
A module designed to help businesses create and manage marketing campaigns.
Main Interface and Navigation
Includes website design elements and menu structure. Provides easy navigation for users.
Products and Categories
Refers to the presentation of products on the website. Helps organize and categorize products for easy searching.
Functionality and Integration
Covers technical aspects and integration with other systems. Improves overall site performance and user experience.
INTEGRATIONS FOR CUSTOM Internet shop
The integration of various services allows online stores to be more adaptive, competitive and successful in a changing market environment.
Inventory management system
CRM system
Payment systems
Delivery
Mailing service
Elasticsearch
We take care of your projects with proven agile methods that are designed to get all stakeholders in alignment. Our workflow faster turnarounds to achieve even the most ambitious goals.
Requirements
Design for desktop
Design for mobile version
Adaptive layout
Programming
Testing
Transfer to domain and hosting
Questions & Answers
Check out some of the most common questions asked by the clients
What does it cost to build an eCommerce store?
On average, eCommerce online shop development will cost you from about $5000 to more than $50,000. Online shop development cost depends on multiple factors including design and functionality. Building shops on the Internet is affordable if you want fewer functions included. Internet shops with higher complexity will typically cost you several thousand dollars, so you need to base this decision on your individual goals.
What are the stages of online shop development?
Typically, online shop development involves steps like setting your goals. determining your eCommerce business model, getting to know your audience, analyzing the market and performing technical specifications, creating the design, implementing, online shop promotion, and more. The general strategy requires you to set your goals first, and proceed to create the design and visual solutions for your Internet shop later. Then, you can proceed to the process of online promotion that is usually required for Internet shops.
The Current State of the E-commerce Market
One of the main drivers for the development of E-commerce worldwide has been the COVID-19 pandemic. In 2022, online sales increased by 14.6%, while retail sales growth was only 6.1%.
In 2022, the number of online stores worldwide grew by 7.1%. Many experts (including ourselves) are convinced this figure will be even higher by the end of 2023. According to Forbes predictions, approximately 20.8% of global retail purchases will be made online in 2023. Furthermore, the following trends are expected to emerge in the E-commerce sphere:
Use of AR and VR technologies to enhance product visualization and improve conversion rates.

Optimization of websites for voice and visual search.

Application of artificial intelligence for personalized offers, analysis of consumer behavior, and more efficient recommendations.

Expansion of the range of products and services available for online ordering, including groceries, medication, educational, and entertainment services.

Increased competition in the E-commerce market.

Growing demand for cross-border trade and the need for fast, reliable, and affordable international shipping.
The creation of E-commerce online stores remains relevant. The demand for this service will continue to grow, potentially impacting the cost as the development of E-commerce projects may become more expensive in the future. Therefore, it might be worth considering your E-commerce project today if you want to bring your ideas to life.
The Most Popular Ready-made E-commerce Platforms in 2023
Currently, several popular ready-made E-commerce platforms can be used "as is." These platforms offer convenient tools for online trading, website templates, builders, and comprehensive information on setup and usage.
Here are some of the most popular ready-made E-commerce platforms in 2023:
Shopify is a SaaS platform for creating and managing online stores that offer ready-made templates, applications, hosting, payment systems, and other features. Shopify is primarily suitable for beginners and small businesses that value speed and ease of website launch.

Magento is an open-source E-commerce platform that provides flexibility and customization options, integration with various systems, and expanded functionality through modules.

WooCommerce is a WordPress plugin that transforms any website on the CMS into an online store. WooCommerce offers numerous themes, plugins, settings, and integrations with various services. This platform is suitable for those already using or planning to use WordPress. Companies like Singer, Weber, AeroPress, and others use WooCommerce.

BigCommerce is a SaaS platform for E-commerce that provides all the necessary tools for launching and managing an online store, including templates, applications, hosting, payment systems, and more. BigCommerce stands out from Shopify by not charging sales commissions and offering more SEO and multichannel selling capabilities. Companies like Skullcandy, Ben & Jerry's, and Toyota use this platform.

OpenCart is an open-source E-commerce platform with a user-friendly interface and easy installation and setup. OpenCart has a large community of developers and users who create and offer various themes, modules, and extensions to enhance websites. It is a good choice for small and medium businesses that do not require complex and customized solutions.

3dcart is an E-commerce SaaS platform offering over 200 built-in features, including SEO, marketplaces, social media, blogs, reviews, and more. 3dcart is suitable for small and medium-sized businesses looking for a comprehensive set of tools for their store. Companies like PCMag, Inc., Entrepreneur, and others use it.
As you can see, there is a considerable selection of ready-made E-commerce platforms, and we have only mentioned a few. However, in some cases, developing a customized E-commerce project may be more preferable. Let's discuss this further.
Why Create a Custom E-commerce Online Store?
Ready-made E-commerce platforms are convenient and easy to learn; that's true. However, building an E-commerce website from scratch offers several undeniable advantages:
Enhanced user experience tailored to your target audience's needs.

The opportunity to stand out with a convenient and well-thought-out structure and unique design.

Wide possibilities for business growth and scalability.

Increased revenue, integration of various shipping and payment methods, streamlined order processing, smart search, and more.

Easy management and improved efficiency, the freedom to create, implement, or integrate any tools needed for automation and improvement of your internal business processes.
In other words, you get more opportunities and freedom compared to using ready-made solutions. There are no limitations at the start of development or in the future when it comes to scaling and evolving your project. On the other hand, custom development will be more expensive and time-consuming; keep this in mind.
How Long Does It Take to Develop a Custom E-Commerce Online Store?
It is practically impossible to provide a definitive answer to this question because the development timeline for an E-commerce website depends on various factors, including:
Project size and complexity.

Quality and timeliness of client feedback.

Communication and collaboration.

Client's requirements and preferences.

Incorporating changes during the development process.

Specifics of website testing and more.
Building a comprehensive E-commerce project from scratch, it usually takes at least five months. However, the timeline can be significantly shorter or longer.
Use Our Internet Shops for Real Profit and Business Growth
A shop on the Internet, or an eCommerce website, can provide businesses with improved reach, visibility, and sales revenue, as well as reduced overhead costs. By providing a convenient experience of making online purchases, businesses can enhance customer satisfaction.