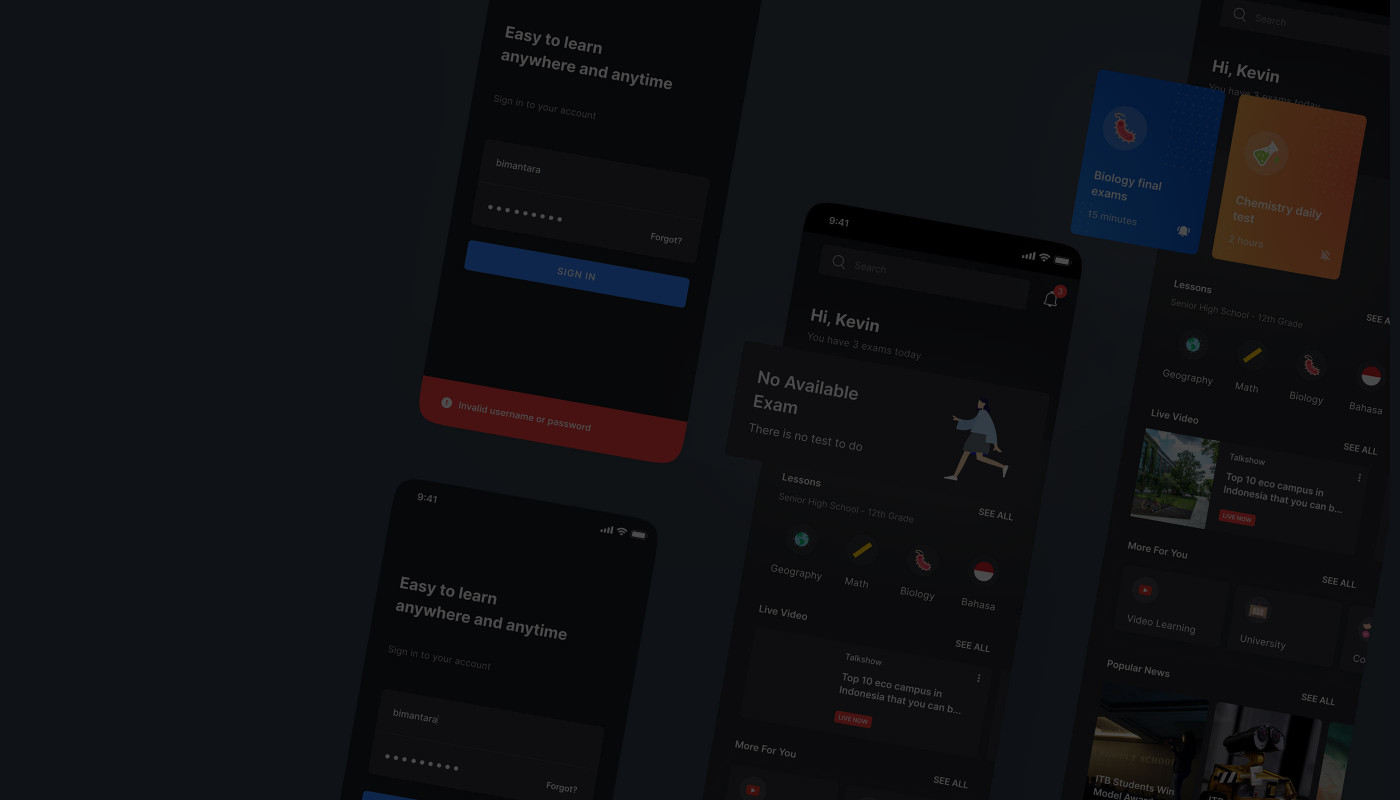 Mobile E-Learning Development Solutions
Launch a user-friendly and convenient solution for people who want to study using their smartphones or tablets.
What is mobile E-learning?
Mobile E-learning is a way of presenting educational content through mobile devices. This method empowers learning at the point of need, enabling users to access lessons wherever they are. If you want to create such a solution, please contact our e-learning mobile app development team.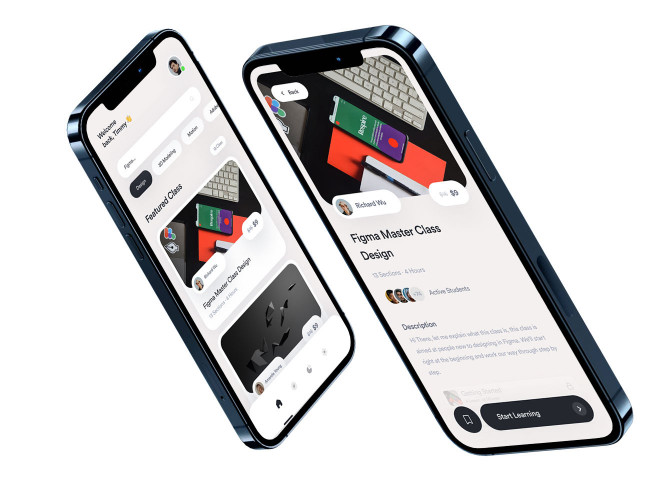 1. latest online learning approaches
Implementation of the latest online learning approaches
Fast, simple, and efficient e-learning process for students
Technical support for your e-learning mobile application
Timely problem fixing to avoid damaging your reputation.
Components of a mobile E-learning app
Let's consider the main functions of an average mobile e learning platform.
User profile
We will build an intuitive and visually appealing user interface with gamification elements to make the learning process more efficient and fun.
Course details
Our team will create a simple and understandable map to get acquainted with the course so that your users can quickly understand what knowledge it will cover.
Content management
In this part of your application, students will be able to choose the classes they want and take them at their own pace.
Text chat and forum
Here your students will be able to share their experience of using your application and also get answers to questions that they could not figure out on their own.
Questions & Answers
Check out some of the most common questions asked by the clients
What is a mobile eLearning application?
A mobile eLearning application, or a mobile elearning platform, is an interactive web or mobile application or mobile elearning software conduct lessons, test progress and evaluate learners on the attained knowledge. eLearning mobile apps are innovative solutions that enable effective remote learning.
What is the cost of e-learning development?
The cost of an eLearning program typically costs between $200 and $900 for every minute of completed eLearning. However, e learning mobile app development cost depends on different factors including the eLearning level you choose and the complexity your mobile elearning development tools.
How long does mobile eLearning take to develop?
Researchers say that the midpoint for medium interactivity courses in elearning mobile app development is approximately 180 hours of development for every 1 hour of eLearning. elearning mobile apps usually takes a considerable amount of time when it comes to development.