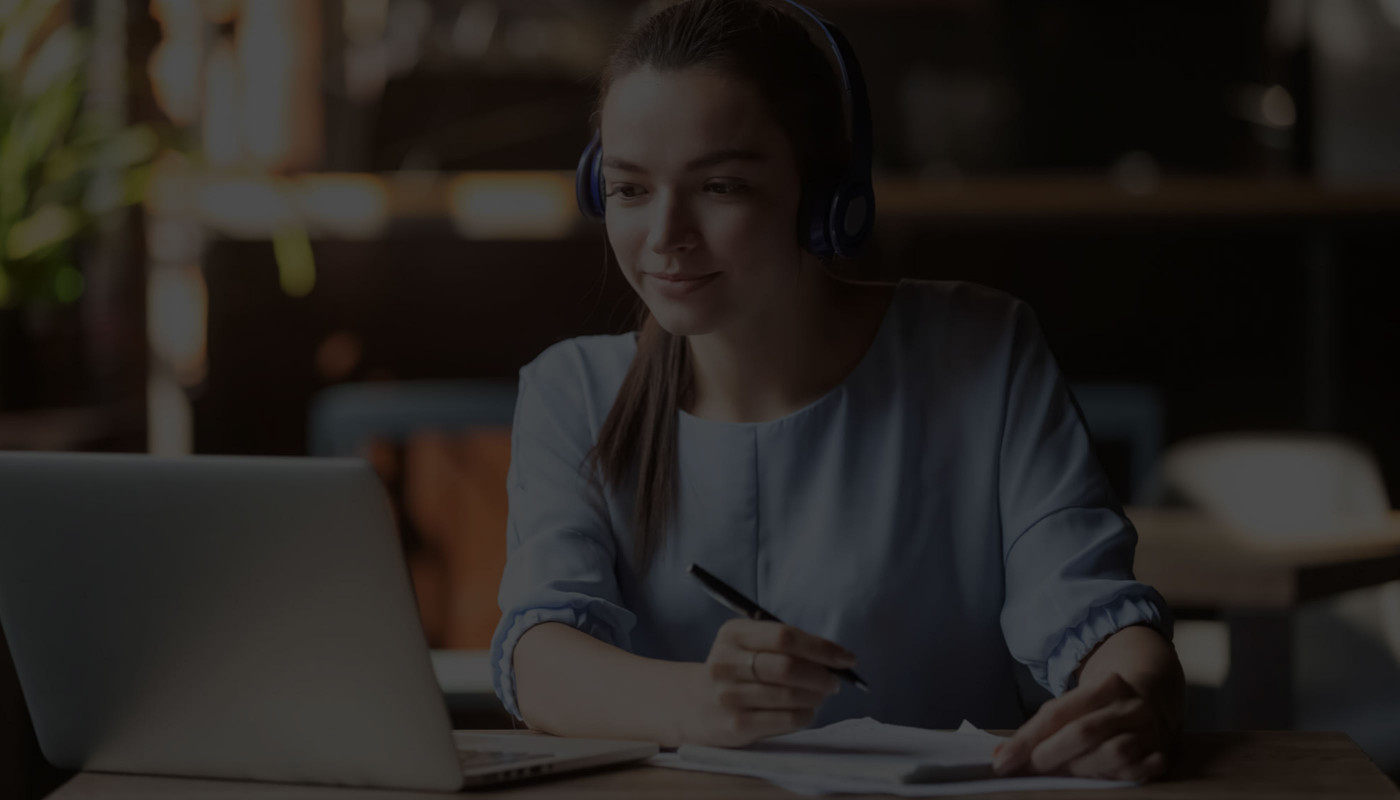 Rapid E-Learning Development
Allow your target audience not to spend months or even years passing a course – provide them with new knowledge in a matter of days or weeks.
What is rapid E-learning?
Rapid e-learning has several definitions. Many people mean by this term the acceleration of the learning process by providing convenient tools and someone – the reduction in the amount of training information provided. Whichever option you choose, you can always enlist the support of our team to launch a rapid e learning software.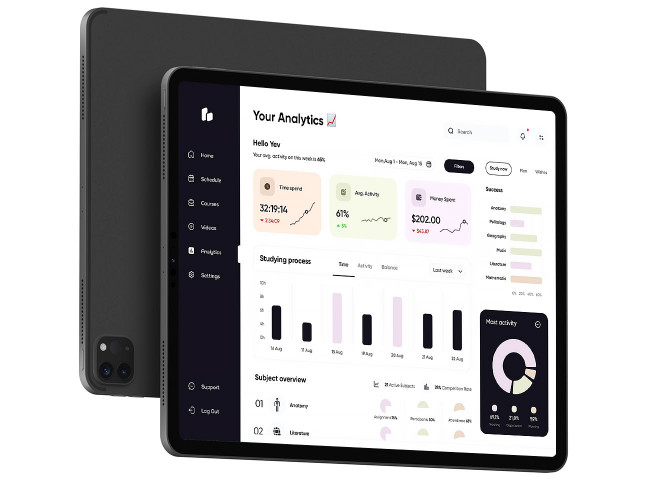 1. Creation of advanced solutions
Rapid e-learning development team create of advanced solutions
User-friendly product that is easy to use. Opening a new world of knowledge for users
Technical support for already launched solutions
Developing updates to keep solutions up to date.
Components of a rapid E-learning app
Let's consider the core features of a standard rapid e learning tool.
User profile
Our team will build an intuitive user interface inspired by the latest digital trends and use gamification as needed to ensure student engagement in the learning process.
Course map
We visualize the course map so that your students understand which classes have already been completed and which ones they still have to go through.
Educational content
Our experts present your learning materials in a visually appealing and exciting way to ensure a fun and engaging learning experience.
Text chat and forum
Your users will be able to exchange messages related to your course and discuss the problems that have arisen in the learning process.
Questions & Answers
Check out some of the most common questions asked by the clients
What is rapid e-learning?
Rapid e-learning is a faster process of designing and developing learning courses that are online-based. Rapid e-learning software simplifies these tasks. With the help of rapid e-learning tools, rather than spending months or even years, you can do everything way faster.
What is rapid eLearning development?
Rapid e-learning (or rapid e-learning development) refers to the procedure that includes the production process of creating e-learning courses in a fast and easy way without having to use overly complicated software or programming techniques. e-learning courses are more efficient and productive this way.
How rapid is rapid eLearning development?
With the process of rapid e-learning development, rather than spending months or even years developing a course, rapid e-learning allows creators to build lessons and content in a matter of days or weeks. You can build lessons and content for lessons in a fast, easy and effortless way. Sometimes, rapid eLearning can also be called micro-learning.
Accelerate Learning with Cutting-Edge Rapid E-Learning Solutions
Unlock the Power of Rapid E-Learning
In today's fast-paced world, traditional training methods are no longer sufficient to meet the evolving needs of learners and organizations. At Wezom, we specialize in providing innovative software solutions for rapid e-learning. Our comprehensive technology is designed to empower trainers, streamline content development, and deliver engaging and effective learning experiences.
Transform Learning with Dynamic Rapid E-Learning Solutions
Are you searching for efficient ways to develop and deliver training content rapidly? Look no further! Our software solutions are meticulously crafted to address the unique challenges faced in rapid e-learning. Discover how our advanced technology can revolutionize your training programs:
1. Streamlined Content Development Our software solutions enable trainers to develop high-quality e-learning content rapidly. With intuitive authoring tools and customizable templates, trainers can create engaging multimedia lessons, interactive assessments, and simulations in a fraction of the time. Accelerate content development without compromising quality.
2. Interactive and Engaging Learning Experiences Captivate learners with interactive and immersive learning experiences using our rapid e-learning solutions. Incorporate multimedia elements such as videos, animations, and interactive quizzes to make learning dynamic and captivating. Foster active participation, knowledge retention, and learner motivation.
3. Responsive and Mobile-Friendly Design Ensure seamless learning experiences across devices with our rapid e-learning solutions. Our software creates responsive and mobile-friendly content, allowing learners to access training materials on any device, including desktops, tablets, and smartphones. Enhance accessibility and flexibility for learners.
4. Collaborative Content Review and Feedback Facilitate collaboration among trainers, subject matter experts, and stakeholders with our rapid e-learning solutions. Our software offers built-in features for content review and feedback, streamlining the revision process and ensuring content accuracy. Improve collaboration and expedite course development timelines.
5. Data-Driven Analytics and Reporting Gain valuable insights into learners' progress and performance with our rapid e-learning solutions. Track learners' interactions, assess their understanding, and generate comprehensive analytics and reports. Make data-driven decisions to optimize training effectiveness and personalize learning experiences.
Partner with Wezom for Advanced Rapid E-Learning Solutions
Embrace the power of rapid e-learning with Wezom's cutting-edge software solutions. Our advanced technology transforms training programs by enabling trainers to create engaging and impactful learning experiences in record time. Empower trainers, enhance learner engagement, and achieve training objectives with our highly customizable rapid e-learning solutions.
Contact us today to schedule a consultation and discover how Wezom can revolutionize your training programs with efficient and effective rapid e-learning solutions. Experience accelerated learning and achieve tangible training outcomes with Wezom's innovative rapid e-learning software solutions.