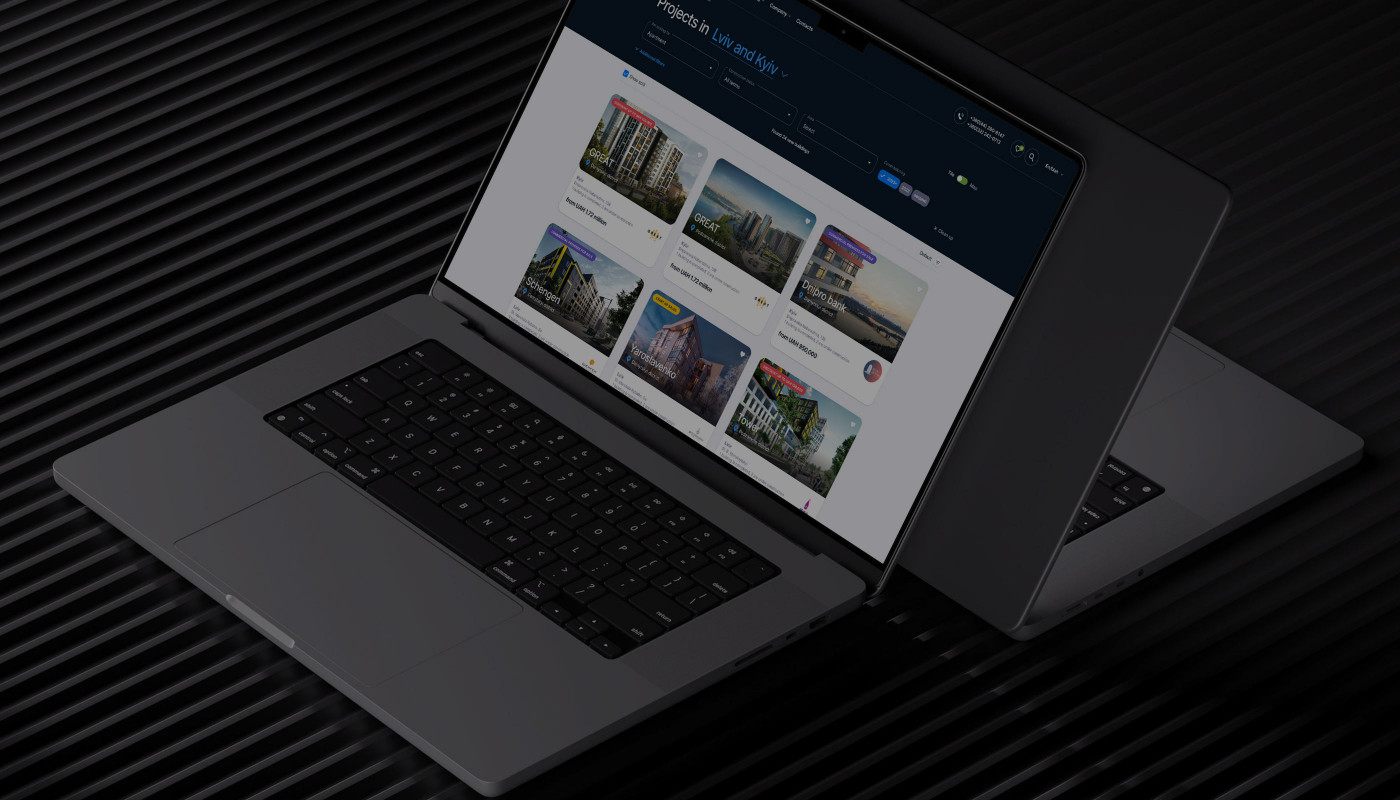 Development Services for Real estate e-commerce
Transfer your trading operations with real estate into the digital plane to maximize your target audience reach.
What is real estate E-commerce?
Build an online platform with the best deals for consumers seeking to buy or rent properties. Transfer your business into the digital plane – launch your own E commerce real estate marketplace with the WEZOM team.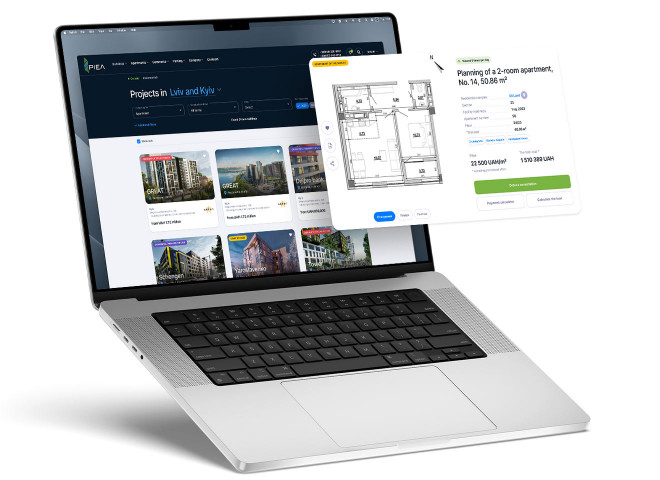 Creation of an advanced real estate E-commerce website
Ability to easily scale and enrich the website with new functionality as necessary
Provision of tech support services
4. up-to-date and competitive
Ensuring the business solution remains up-to-date and competitive
Components of an E-commerce real estate solution
Find out which key components can be included in your solution.
Product catalog
Offer your customers an attractive and informative catalog.
Search and filters
Optimize search processes for your customers with smart filters.
Checkout page
Provide an intuitive and straightforward checkout process with an optimized sales funnel.
Product cards
Provide well-organized and detailed information about each of your items.
Customer support
Create a convenient contact form for your customers to answer questions quickly.
Menu and navigation
Make your website easier to navigate despite its scale and complexity.
Real Estate
Riel
DEVELOPING A COMPLEX OF SOLUTIONS THAT INCREASED SALES BY 3 TIMES
Questions & Answers
Check out some of the most common questions asked by the clients
Should I create my own website as a real estate agent?
As an agent, you can benefit from the creation of a real estate web page as it allows you to represent yourself in a better way. Websites for real estate agents are a great way to show your expertise more openly. Websites for real estate brokers can be especially helpful for those who are new to the field as, just like web pages to sell real estate, they offer a range of possibilities online.
How much should I charge for a real estate website?
The prices of real estate web pages vary but remain in the range of $500 to over $1,500. This indicator for web pages to sell real estate depends on the availability of additional features because more complex websites for real estate companies cost much more. Elaborate real estate agency websites or real estate agent sites can cost up to $25,000.
What should a real estate website include?
To be successful, real estate web pages should include responsive design, and advanced search options, and should be easy to navigate and mobile-compatible. Web pages to sell real estate should offer users a comfortable online experience. Real estate agent sites, as well as real estate agency websites, require attention to detail as even minor aspects matter. Websites for real estate companies should have compelling content and optimized client experience.
A Digital Revolution in Real Estate
Welcome to the cutting-edge of real estate transactions. Our bespoke E-commerce platform takes the complexities out of buying and selling properties and brings them directly to your fingertips.
Our advanced real estate E-commerce website is not just a marketplace; it's a digital revolution. Equipped with a user-friendly interface and streamlined navigation, our platform simplifies the process of real estate transactions, making it easier for buyers and sellers to connect and collaborate.
Scalability to Meet Your Needs
We understand that the real estate market is always evolving, which is why our platform is designed to be easily scalable. Whether you're a small local agency or a large international corporation, our website can be enriched with new functionalities to meet your growing needs.
In the fast-paced world of real estate, staying competitive is paramount. That's why we offer ongoing tech support services to ensure your business solution remains current and competitive. With our team on your side, you can keep up with the latest trends and technologies in the real estate industry.
Invest in the Future of Real Estate
Invest in advanced real estate E-commerce platform and transform the way you do business. Stay ahead of the curve with a website that's as forward-thinking as you are.