Branding service
The success of your brand relies on the power of its digital strategy. Choosing the right digital branding partner will help you accelerate your business growth and attract new customers.
Boost your digital product's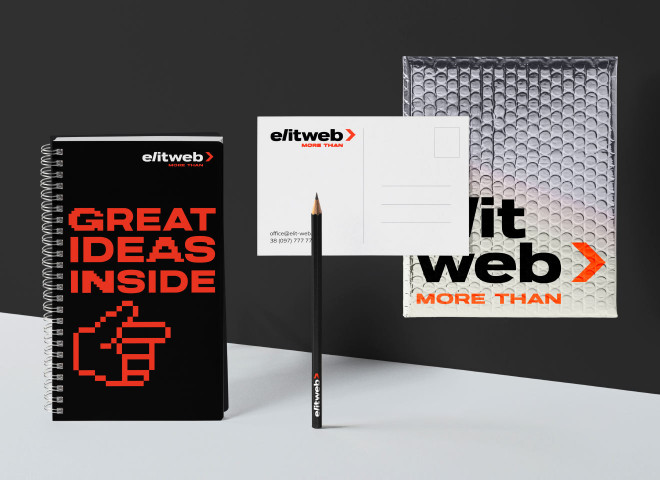 Brand visual identity development
Create a consistent visual identity across your brand with logos, colors, key visuals, web & UI design.
Positioning
Own your place in the digital market by defining an audience and differentiating your offering.
Cohesive messaging
Build trust & recognition within your market by developing a consistent messaging strategy.
Brand guide creation
Create cohesive materials and common communication protocols for use in future branding activities.
Choose WEZOM experts and get cost-effective custom branding.
Strengthening competitiveness
Saving your budget
Understanding your expectations
Customization
Displaying your values
Continuation of your visual concept
Strengthening competitiveness
Web Platform
Database
Cloud & DevOps
Mobile apps
Questions & Answers
Check out some of the most common questions asked by the clients
Why is branding important?
Branding is important as it allows you to build up more trust and have a deeper connection with your audience. By improving your branding, you can have more loyal customers.
What do you need for branding?
Successful branding requires aspects such as the research of your audience, choosing your business name and other external aspects, choosing your professional looks, and designing your logo. After that, you can proceed to applying your branding across your business.
What are branding services?
Among the different types of branding services, there are logo design, brand messaging, brand positioning, brand voice, and social media branding. These services are aimed at improving the brand's representation and image.
Pick WEZOM to make your solution branded
Choose our branding services to translate your visual concept into your digital solution. Our branding design experts will figure out how to embody your distinctive style in a new product and make it highly recognizable.