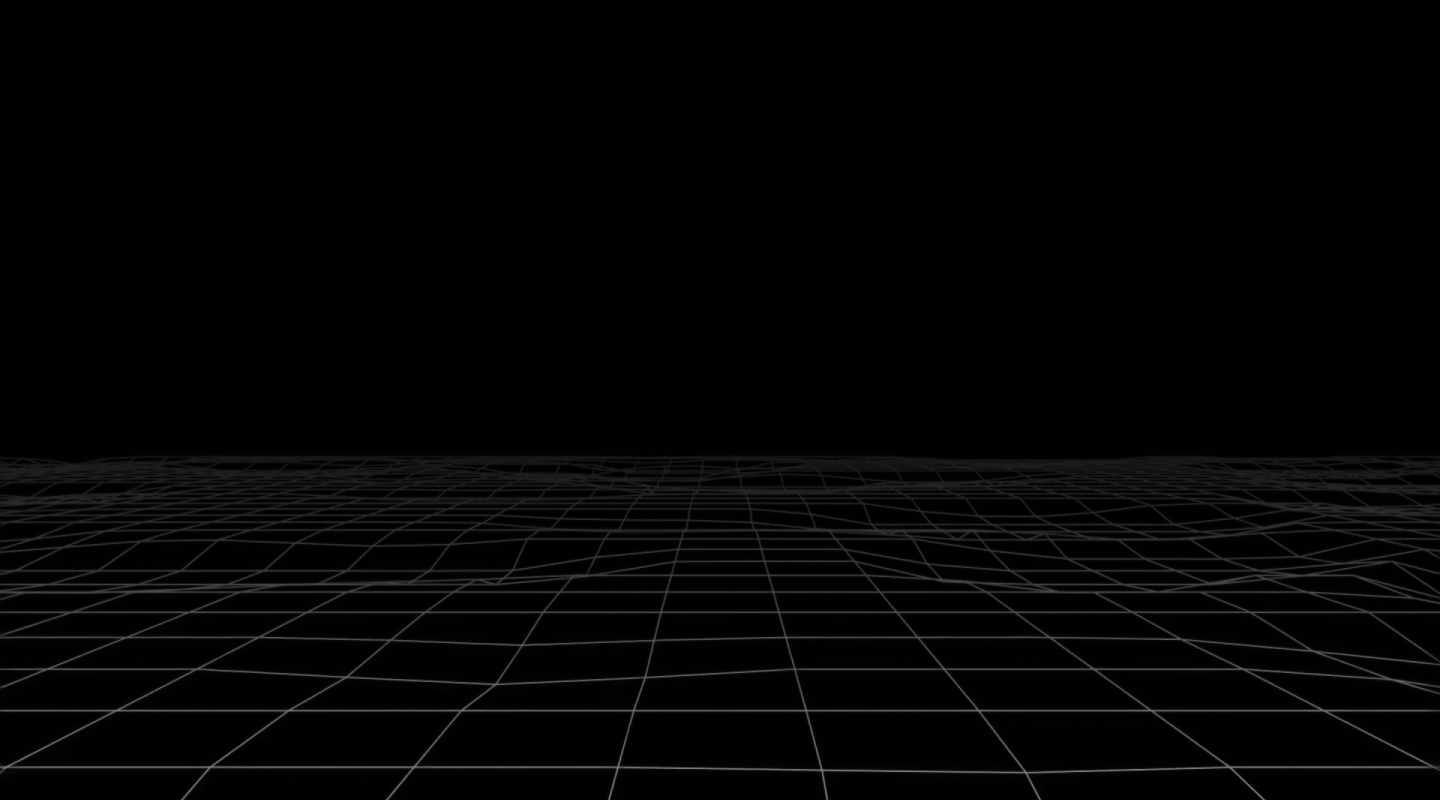 TypeScript Development Services
Choose TypeScript, a programming language that fixes many of the shortcomings of JavaScript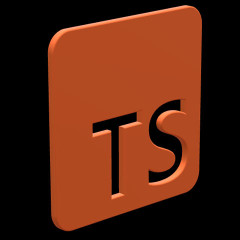 TypeScript is best for creating large-scale applications, and code written in TypeScript is less prone to bugs.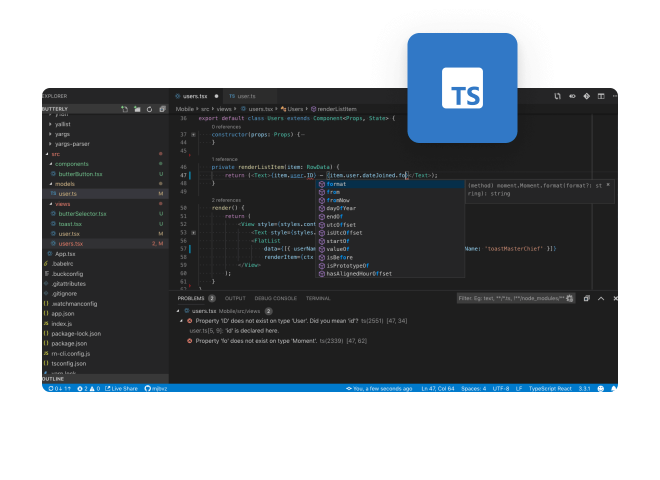 TypeScript is similar to JavaScript, but it supports types. This makes the code easier to read and helps avoid errors that make debugging time-consuming.
2. Support for the latest JS features
TypeScript allows developers to use the latest JavaScript features without the need for additional compilation tools.
3. Accelerated programming
TypeScript is a typed language and therefore can be used in conjunction with an IDE that provides hints as you write code.
4. More feature-rich than JS
TypeScript provides various features that in JavaScript are absent: interfaces, type aliases, abstract classes, function overloading, tuple, generics, etc
What do we offer?
Get the most out of WEZOM's TypeScript development services.
Custom development
With TypeScript development, we implement a project of any complexity, meeting even the most specific requirements for its functionality.
Full-cycle development
Because TypeScript is compiled into JavaScript, we can use it for both front-end and back-end development.
Enterprise app development
We use TypeScript as an ideal basis for the rapid and cost-effective development of web pages and application interfaces.
Integration with JS-based software
Thanks to backward compatibility with JavaScript, we will be able to integrate a project written in TypeScript with JS-based solutions.
Support and updates
We provide prompt technical support for TypeScript-based solutions and also create their updates.
Questions & Answers
Check out some of the most common questions asked by the clients
TypeScript service refers to a strongly typed programming language that can give you advanced tooling. In addition to this, TypeScript provides various other features, like interfaces, type aliases, abstract classes, function overloading, tuple, generics, etc. TypeScript code is safer but a little trickier to write, than in JavaScript, resulting in more errors earlier in development.
TypeScript development provides you with opportunities to add type safety to your projects. It also gives you various other features, like interfaces, type aliases, and abstract classes. TypeScript is better than JavaScript in terms of language features, reference validation, project scalability, collaboration within and between teams, developer experience, and code maintainability.
What is TypeScript vs JavaScript?
When it comes to the comparison "JavaScript vs TypeScript", you need to keep in mind that TypeScript is an open-source language, and JavaScript is a server-side programming language. JavaScript is used to develop interactive applications. TypeScript has one key advantage: TypeScript is far easier to learn for current JavaScript developers, mainly because it's just augmented JavaScript.
Use TypeScript to create frontends with stable, clean, and easy-to-read code
Developers love TypeScript for its many features that make their work easier: this programming language saves them a lot of time and nerves, debugging becomes easier, and the code is clean and without hard-to-fix bugs. If you are not sure about the choice of the optimal technology stack for your project, please contact us, and we will help you not only with this but also with its implementation.