Flutter app development services
The FLUTTER SOFTWARE DEVELOPMENT KIT (SDK) FOR MOBILE, WEB, AND DESKTOP APPLICATIONS WAS CREATED BY GOOGLE. A COMPLETE FRAMEWORK, WIDGETS, AND TOOLS ENVIRONMENT LETS YOU EFFICIENTLY DEVELOP MOBILE APPS.
Developing cross-platform applications, particularly with Flutter, has several unique features and benefits. In summary, Flutter allows you to create cross-platform applications quickly and efficiently, providing high productivity and flexibility in development.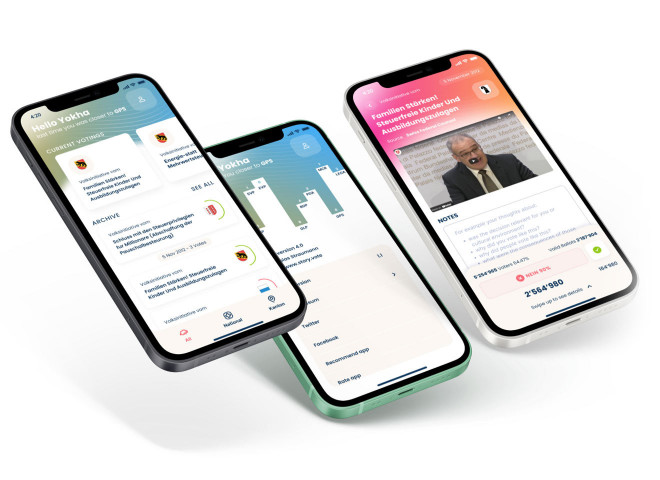 1. One codebase for different platforms
With Flutter, you can create apps for iOS and Android, and even for the web, using the same code. This significantly saves time and development resources, as there is no need to write separate code for each platform.
2. Good design and high performance
Flutter uses its own visual engine called Skia. This allows for the creation of a beautiful and fast user interface with high performance.
3. Harmonization of development tools
Flutter has its own set of development tools, such as hot reload, which allows for quick changes to the code and immediate viewing without the need for recompilation. This speeds up the development process.
4. Wide range of built-in widgets
Flutter provides developers with a wide range of built-in widgets that can be used to create various user interface elements. This simplifies the creation of beautiful and functional design.
5. Animation capabilities
Flutter allows for easy creation of complex animations, enhancing the user experience.
6. Active community and support
Flutter enjoys an active developer community, and this greatly contributes to problem-solving and knowledge sharing.
The technical stack
The technical stack for developing cross-platform applications using Flutter includes the following components. Overall, this technical stack allows developers to create cross-platform applications with high performance and development speed.
Flutter SDK
Dart Programming Language: Flutter uses the Dart programming language, which is object-oriented and has an efficient typing system.
Flutter Virtual Machine (VM)
Flutter includes its own Dart virtual machine, which executes Dart code on the device.
Flutter Framework
Widgets: Flutter uses the concept of widgets to build the user interface. Widgets are the building blocks for constructing the interface.
Skia Graphics Engine
Flutter uses the Skia graphics engine to render the user interface on different platforms.
State Management
Developers can use their own approaches to manage the state of applications, or use popular packages like Provider or Riverpod.
API Development
Use of HTTP clients, such as Dio or http, for interacting with remote servers and retrieving data through APIs.
Development Tools
Android Studio or Visual Studio Code: These are the main integrated development environments (IDEs) for working with Flutter. Additional Plugins and Extensions: Extensions and plugins to enhance development, such as Flutter DevTools for analyzing performance and the state of applications.
Testing
Unit Tests and Widget Tests: Use of tests to ensure the correctness and functionality of applications.
Dependency Management
Use of the Dart dependency manager, like pub, to manage project dependencies.
Core experience in integration with external services and APIs in the Flutter development team includes working with various popular services such as social networks, payment systems, analytical tools and more. Here are some aspects of that experience:
Authentication and Authorization
Working with API
Payment Systems
Push Notifications
Analytics
Maps and Geolocation
Access to Memory and Camera
Integration with State Management Systems
Testing and Debugging
Authentication and Authorization
Developing a mobile application on Flutter goes through several stages, similar to the stages of developing other mobile applications. Each stage is important and requires attention and interaction with the development team, designers and testers. A regular cycle of feedback and product improvement during development helps create a high-quality mobile app on Flutter.
Analysis, Planning, and Design
Development
Testing and Debugging
Optimization and Performance Improvement
Compatibility Testing and Deployment
Support and Updates
Analysis, Planning, and Design
Web Platform
Database
Cloud & DevOps
Mobile apps
Questions & Answers
Check out some of the most common questions asked by the clients
Is Flutter appropriate for app development?
Yes, Flutter is a robust app development framework. It enables developers to create cross-platform programs with a single codebase, resulting in faster development, better performance, and more native-like user interfaces. The hot reload feature of Flutter allows for speedy iterations, and the developing community offers considerable support and resources.
How much does it cost to hire a Flutter app developer?
Flutter is a framework that allows for low-cost and quick development. This is why Flutter application development is gaining popularity, and you should study more before hiring a Flutter expert. The cost of developing a Flutter app is determined by a variety of factors, including the complexity and scale of the Flutter application. Developers in the United States often charge $75-120 per hour.
How long does it take to develop a Flutter app?
Compared to competitors, Flutter app development services are considered quick. This feature is advantageous if you do not want to waste time waiting because application development is a hard procedure. A Flutter mobile app takes 3 to 12 months to develop on average. Various criteria linked to the technical aspect and the professional aims for which the application must be produced are some of the elements that may affect the time required for Flutter development.
What kinds of apps are possible using Flutter?
Because Flutter is a full-fledged software development kit, Flutter app development is versatile. Flutter application development enables the construction of all types of applications with cutting-edge hardware and software. Flutter app development firms create solutions for any store category.
What programming language does Flutter use?
Dart is the programming language used by Flutter. Dart is a Google object-oriented programming language that was created primarily for creating user interfaces and apps. It has a modern syntax, solid typing, and a large library and tool set for Flutter development.
Flutter Modules
Flutter programs typically include the following modules:
The Visual Module

is in charge of displaying the user interface.
Data Model:

Contains the data that the software uses.

Controller:

This component facilitates interaction between the visual module and the data model.
Flutter makes use of its own graphics engine, which ensures great performance and beautiful animations. It offers "hot reload," which allows developers to make code changes and quickly see the consequences in the app. Furthermore, Flutter is open-source, allowing developers to actively contribute to the platform's development.
Our Aproach
WEZOM professionals can provide qualified Flutter services.
Excellent performance

- Regardless of the complexity of your app's business logic and workloads, our professionals will give the greatest performance for it.

Flexibility

- We will ensure that your Flutter web app is adaptable for future upgrades and transformations.

Versatility

- Unlike native development, Flutter app development does not require you to recruit multiple teams: we will handle your assignment entirely on our own.

Increased time-to-market

- Our specialists will shorten the time it takes to market your cross-platform app compared to native apps.

Reduced development time

- We will employ Flutter widgets to speed up and reduce development costs for you.

Code review

- Our team will do end-to-end quality checks on the code to ensure that it never operates incorrectly.
Reduce the time for implementation of your project with our Flutter application development services
Turning to our Flutter app development services, you will get your business solution as fast as possible, without compromising its functionality.