Test Automation service
Test automation is the practice of automatically reviewing and validating a software product, such as a web application, to make sure it meets predefined quality standards for code style, functionality, and user experience.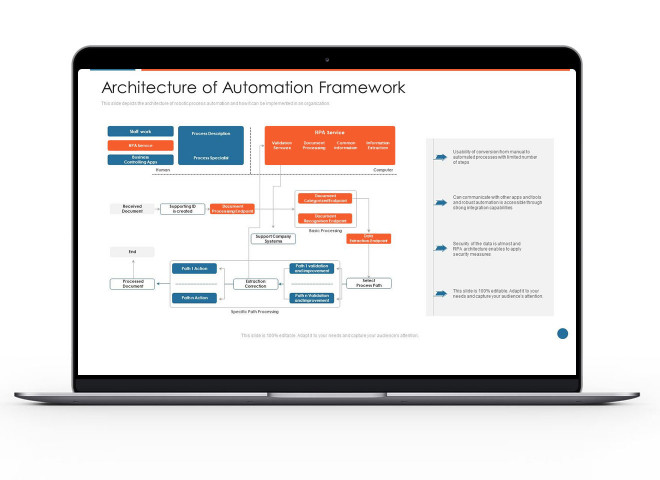 No hard-to-fix bugs
Our experts automate the process of testing your digital solution to eliminate hard-to-fix errors.
Faster development
The automated testing that we provide will ensure an accelerated launch of your product to the market.
Consistent and reliable results
Due to minimal manual intervention, we can guarantee a high-quality check of your software project.
Elimination of human factor risks
We will provide maximum coverage of your code with autotests to minimize the risks associated with the human factor.
Reduced business expenses
Our team will help you to reduce your business costs for the implementation of the product through an expedited testing procedure.
Faster feedback cycle
Test automation will speed up the processing of bugs, which means the development cycle will be faster than with manual testing.
Choose our test automation company to reduce the risks associated with undiscovered bugs.
Faster feedback cycle
Reduced business expenses
Elimination of human factor risks
Consistent and reliable results
Faster development
No hard-to-fix bugs
Web Platform
Database
Cloud & DevOps
Mobile apps
Questions & Answers
Check out some of the most common questions asked by the clients
What is test automation service?
Test automation is the practice of running tests automatically, managing test data, and utilizing results to improve software quality, using test automation frameworks, tools and services. Test automation services help improve testing efficiency, accelerate the testing process, and ensure consistent and reliable results for software applications.
How does automation testing reduce costs?
Among the test automation advantages, there are the facts that automation helps to ensure a faster rate of bug fix with the help of test automation tools and test automation services at a price point that is lower than what it would take to do the same down the line if they were missed out due to manual testing.
Is test automation the same as QA?
No, test automation and QA (Quality Assurance) are not the same. QA encompasses a broader set of activities focused on ensuring the overall quality of a software product. This includes activities like requirement analysis, test planning, test case creation, manual testing, bug tracking, and more. Test automation is a subset of QA and specifically refers to automating the execution of tests using tools and scripts to improve testing efficiency and effectiveness.
What is the difference between manual testing and test automation?
Manual testing relies on human testers to execute test cases, while test automation uses automated tools and scripts. Manual testing is time-consuming, while test automation enables faster and repeatable test execution.
Eliminate hard-to-fix errors with our test automation services
By choosing our test automation for web applications, you will get a stable and reliable solution that works as intended. Our expert team specializes in providing comprehensive test automation solutions to ensure the quality and reliability of your software applications.
Efficient and Accurate QA Testing Processes
With our state-of-the-art tools and methodologies, we conduct automated tests that cover a wide range of scenarios, ensuring efficient and accurate testing processes.
By leveraging the power of test automation, we help you achieve faster release cycles, reduced testing costs, and improved software quality.
Tailored Test Scripts and Frameworks
Our experienced QA testers create robust test scripts and frameworks tailored to your specific needs, guaranteeing thorough coverage of functionality, performance, and user experience. Partnering with us for your test automation needs means you can focus on developing innovative software while we take care of ensuring its flawless performance.
Streamline Testing Process, Ensure Superior Quality
Let us streamline your testing process and provide you with reliable results that drive your software to meet and exceed industry standards. Contact us today to learn more about our Test Automation QA Testing service and how we can help you achieve superior software quality and success in the digital landscape.