Test Automation service
Test automation is the practice of automatically reviewing and validating a software product, such as a web application, to make sure it meets predefined quality standards for code style, functionality, and user experience.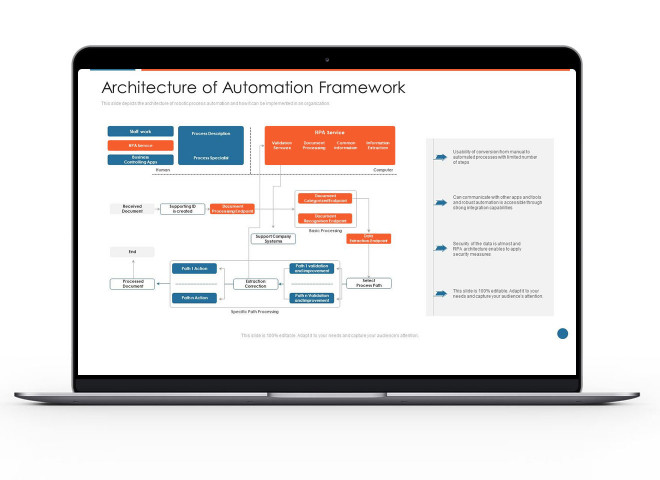 No hard-to-fix bugs
Our experts automate the process of testing your digital solution to eliminate hard-to-fix errors.
Faster development
The automated testing that we provide will ensure an accelerated launch of your product to the market.
Consistent and reliable results
Due to minimal manual intervention, we can guarantee a high-quality check of your software project.
Elimination of human factor risks
We will provide maximum coverage of your code with autotests to minimize the risks associated with the human factor.
Reduced business expenses
Our team will help you to reduce your business costs for the implementation of the product through an expedited testing procedure.
Faster feedback cycle
Test automation will speed up the processing of bugs, which means the development cycle will be faster than with manual testing.
Choose our test automation company to reduce the risks associated with undiscovered bugs.
Faster feedback cycle
Reduced business expenses
Elimination of human factor risks
Consistent and reliable results
Faster development
No hard-to-fix bugs
Web Platform
Database
Cloud & DevOps
Mobile apps
Questions & Answers
Check out some of the most common questions asked by the clients
Test automation is the practice of running tests automatically, managing test data, and utilizing results to improve software quality, using test automation frameworks, test automation tools, and test automation services.
How does automation testing reduce costs?
Among the test automation advantages, there are the facts that automation helps to ensure a faster rate of bug fix with the help of test automation tools and test automation services at a price point that is lower than what it would take to do the same down the line if they were missed out due to manual testing.
How long does it take to automate tests?
According to a typical test automation plan, if you spend 12–15 hours per week, in 8–9 weeks you will develop a good handle on Selenium. Doing a few projects in the next 4–6 weeks will cement the concepts and make it really good in Selenium and Automation Testing using system test automation.
Eliminate hard-to-fix errors with our test automation services
By choosing our test automation for web applications, you will get a stable and reliable solution that works as intended.