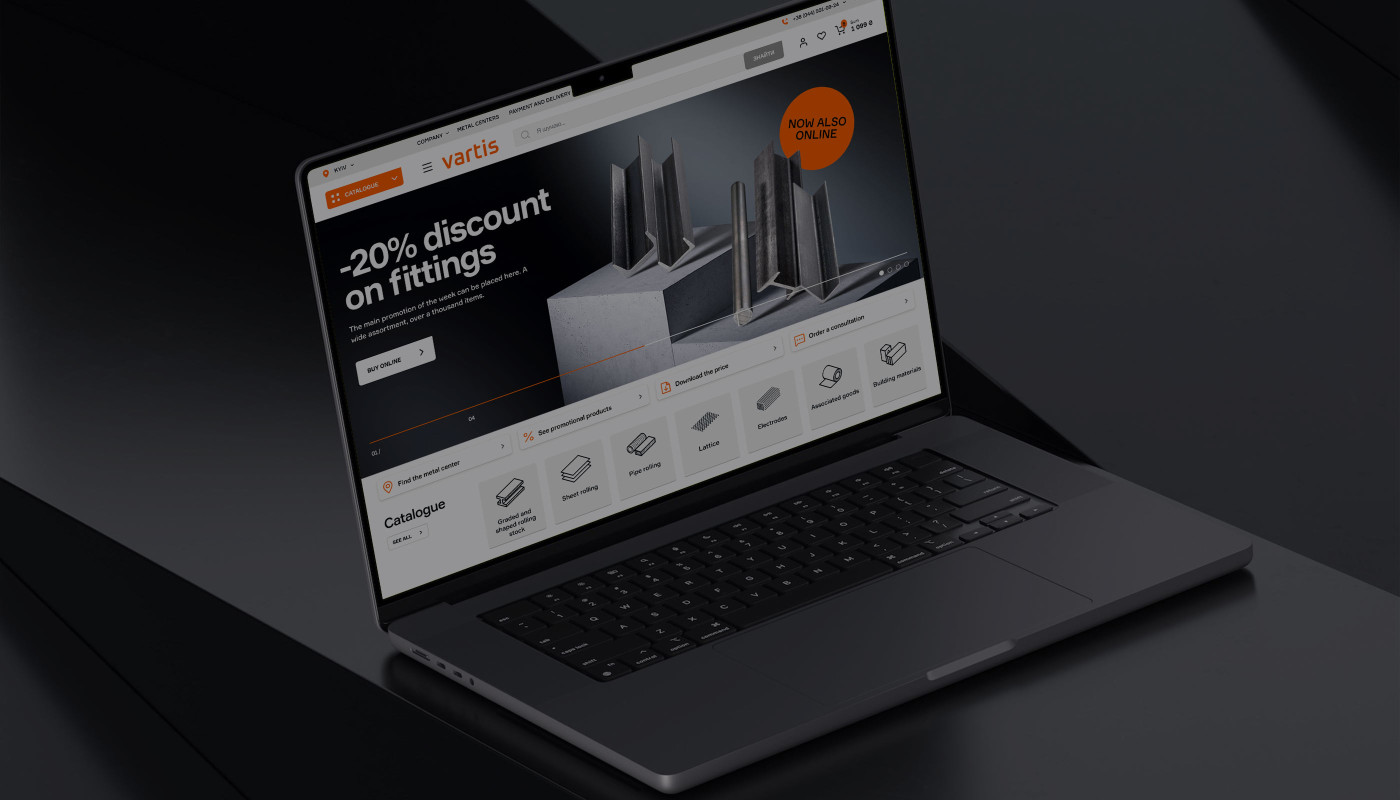 Ecommerce Software Development
Globally B2C E-commerce Market Surpass USD 3.50 trillion, at a CAGR of 8.97% The total B2B E-Commerce Market is estimated to reach 18.97 USD Trillion by 2028, up from 6.92 USD Trillion in 2021, at a compound annual growth rate (CAGR) of 18.30%
Choose the best developers for your E-Commerce project
The WEZOM team provides development services of any complexity to satisfy even the most specific E-Commerce business requirements.
We will help you
Order a free consultation — our experts will select the most effective solution
Great TA coverage
Our specialists will adapt your e-commerce solution so that you can make the most of all existing digital channels to attract your target audience.
High customer retention
We use our best user flow approaches to help you minimize your cart abandonment rates and maximize your conversion rates.
Great SEO
Our team will create an excellent foundation for simple SEO so that your solution will rank well in Google even without huge investments in its promotion.
Cost-efficiency
Our specialists will carefully analyze the market and your competitors so that your solution compares favorably with them and starts to pay for itself as quickly as possible.
Get qualified e-commerce services from WEZOM experts.
Our Research and Development Process
Market Research
Prototype Creation
Design Stage
Development
Project Testing
User Acceptance Testing
Project Deployment
Support and Maintenance
Our Research and Development Process
Questions & Answers
Check out some of the most common questions asked by the clients
What are E-commerce platforms?
An eCommerce platform, or an eCommerce software platform, is a type of software that presents opportunities for online commerce for sellers and consumers. eCommerce solutions can help you with processes like inventory management, payment processing, and more. Some examples of eCommerce systems include Shopify and PrestaShop.
Should I choose a hosted or self-hosted ecommerce solution?
Choosing between these two options mostly depends on the amount of time and resources you have. The difference between hosted eCommerce solutions and custom eCommerce solutions is that one gives you the ability to manage your business without having to create your own platform, while the other allows you to have complete control over your business and operations.
How much do ecommerce solutions cost?
The cost of an average eCommerce solution varies between $5000 to more than $50,000. A custom eCommerce solution will cost you from $1500 to $30,000 depending on complexity level. It typically depends on costs that include design, development, and other costs.
Developing Custom E-commerce Solutions by Wezom
Wezom has been developing IT solutions since 2000, delivering numerous projects encompassing web and mobile applications across various domains. We started when the E-commerce market was in its early stages, and today we are experienced developers ready to share our knowledge, expertise, and skills to bring your individual commercial project to life.
In this article, you will learn about the modern E-commerce market, the services involved in creating E-commerce projects, how to choose the right technology stack, and the overall process of creating and launching an E-commerce website.
Choosing the Right Technology Stack for E-commerce
You face several critical tasks and questions:
Should you use ready-made E-commerce platforms, website builders, or opt for custom "turnkey" development? Each option has its own advantages and disadvantages.

How to select web hosting, considering factors such as plan cost, ease of use, support, features, security, speed, and reliability.

Which payment systems to use and how to make the payment process on the website as convenient as possible for customers while ensuring the security of all financial transactions.

What logistics software to utilize to control the delivery process, making it fast and secure.
It is best to discuss all these matters with specialists and avoid making hasty decisions to prevent potential errors that can be difficult and expensive to rectify.
Conclusion
Developing an E-commerce solution is undoubtedly an investment in the future of your business. It provides a competitive advantage, increases sales and customer loyalty, and helps adapt to the rapid changes in the modern E-commerce market.
If you need to develop a project for your enterprise or business, turn to Wezom. We are ready to discuss all the details of your project, offer various implementation formats for your tasks, and begin work as soon as possible, ensuring you see the final results promptly.
To contact Wezom's managers, you can use the contact form on our website or call us at +1 872 225 30 73.