Dedicated Development Team
Engage IT Experts Committed to Driving Your Business Success. Proficient and devoted team of IT professionals focused solely on your software development project.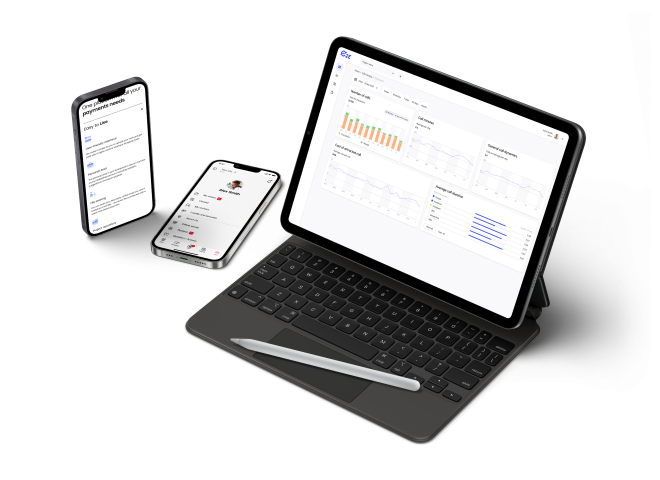 Transparent Costing and Communication
We provide a transparent costing model that eliminates unpredictable expenses from the recruitment process. Our communication is equally transparent, with regular reports, meetings, and feedback sessions to keep you informed about the project's progress.
Quick and Easy Ramp-Up
Our IT experts can swiftly integrate into your development process, no matter how specific it is. They have a mutual understanding from successful similar engagements, which facilitates a quick and easy team setup.
Full Technical Ownership and Project Management
You maintain full technical ownership of the project while gaining access to our expertise. We share our company's best practices and pass on all the project artifacts and knowledge accumulated in the project to your in-house team. A dedicated project manager ensures your project stays on track, coordinating team tasks and handling administrative matters.
Flexible Remote Collaboration and Scalability
We adapt to your existing communication model and assist in tuning all the necessary tools for remote collaboration. Additionally, our dedicated team can easily be scaled up or down depending on the project requirements and timelines.
EXPERT TEAM ASSEMBLY
We curate a team of seasoned professionals tailored to your project needs. This ensures that you have the right people with the right skill set working on your project.
Quality Assurance
Our team includes dedicated QA specialists who continually monitor the development process to ensure the highest quality of software.
To ensure that every client gets their ideal team in the quickest possible timeframe, we follow these crucial steps
Gathering Your Requirements
Screening and Selecting Candidates
Integrating Remote and In-house Teams
Facilitating Direct Management of Developers
Providing Hassle-free Development Environment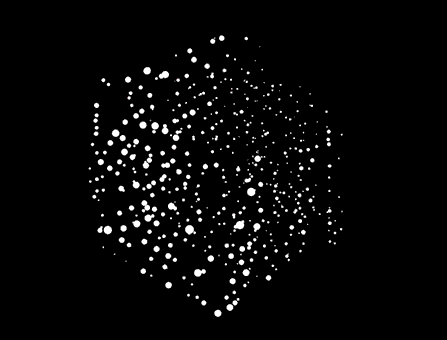 Gathering Your Requirements
Web Platform
Database
Cloud & DevOps
Mobile apps
Questions & Answers
Check out some of the most common questions asked by the clients
What Is Dedicated Team Model?
A dedicated software development refers to a cooperative framework involving a client and an outsourced group of developers working together over an extended period. This model is highly favored and competes closely with other prevalent models such as fixed price (FP) and time & material (T&M).
What are the benefits of a dedicated team?
Economical use of resources. Quicker product launch. Concentration on business objectives. Adaptable team structure. Simplified expansion. Availability of technical expertise.
What is dedicated hiring?
Dedicated hiring allows you to engage offshore professionals that perfectly fit your needs. If executed correctly, these professionals can integrate flawlessly with your existing team. This setup enables real-time communication and interaction, ensuring they deliver precisely to your specifications.
How do I hire a dedicated development team?
Begin with a well-defined product concept. Prior to initiating your search for developers and app agencies, ensure your project is clearly outlined. Conduct market research. Choose your team. Establish work protocols. Set up the necessary infrastructure. Reach a consensus on quality assurance measures.
Our Dedicated Team Service offers unparalleled access to a team of highly experienced software developers, project managers, quality assurance specialists, UI/UX designers, and business analysts.
Each member of this team is selected based on their proficiency, experience, and alignment with your specific project requirements.
With our service, you will be able to fast-track your development process, reduce overhead costs, and maintain a high level of control and transparency.
Our team becomes an extension of your business, understanding your objectives and working towards them as if they were our own.
Simplify Development with a Dedicated Developer Team
Eliminate the costly and time-consuming process of recruiting IT specialists. At WEZOM, we offer a dedicated team of experts tailored to your specific needs. Our transparent cost structure ensures a smooth and straightforward experience, eliminating unpredictable expenses.
Rapid Project Kick-off through Seamless Team Integration
Experience swift and efficient integration into your development process with our experienced IT experts. With a proven track record of successful collaborations, our team members blend seamlessly with your in-house teams, fostering a harmonious working environment.
Optimal Results through Flexible Collaboration
We understand that every business has unique needs and processes. That's why we adapt to your existing communication model and assist in setting up the necessary tools and environment for seamless collaboration between our teams. This flexibility allows us to deliver optimal results tailored to your business needs.
Retain Ownership and Access Expertise
When you hire a dedicated development team from WEZOM, you retain full technical ownership of your project. Additionally, you gain access to our extensive expertise, as we share best practices and pass on project artifacts and knowledge to your in-house team. This ensures a smooth transition and continued success.
Focused Development with Efficient Project Management
With a dedicated project manager from WEZOM, you can focus on the core aspects of your project. Our project managers handle day-to-day workflows and provide regular reports, ensuring process transparency and alignment with your goals.
Hassle-Free Development Experience with WEZOM
Immerse yourself in a hassle-free development process by choosing to hire a dedicated team from WEZOM. We provide your team with all the necessary equipment, office facilities, and perks. Additionally, we take care of recruiting, accounting, employment, and payroll, allowing you to dive into the development process while we handle the rest.
This service is perfect for both start-ups and established businesses. Whether you're looking to launch a new software product, redesign an existing one, or need a support team for ongoing projects, our dedicated team service is designed to adapt and deliver.
Don't miss this opportunity to propel your business forward with our expert team. Secure your pre-sale access now and let's start building something exceptional together!