Cross-platform mobile development
Multiplatform mobile development is an approach that allows you to build a single mobile application that runs smoothly on several operating systems.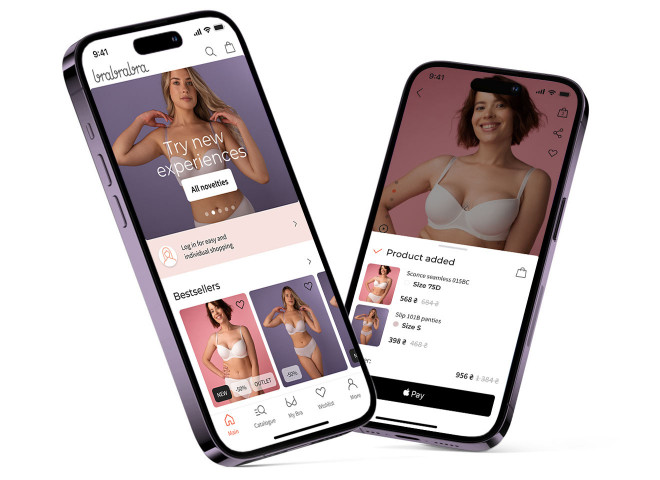 Reasonable price
You do not have to pay for the services of two or more development teams, as is the case with native development: we will take care of everything.
Fast launch
Compared to native development, the mobile app cross platform development will take us much less time.
Native-like UX
Regardless of the mobile OS, we will make sure to create a seamless user experience for your target audience.
Modularity
Our team will create a modular structure for your mobile app so that it can be easily upgraded to changing business needs and market conditions.
Easy upgrades
Our experts will ensure that your cross platform mobile app updates are performed smoothly and cost-effectively.
High competitiveness
We will ensure that your cross platform mobile application is highly competitive even in saturated business niches.
Choose WEZOM experts and get cost-effective .NET development services.
High competitiveness
Easy upgrades
Modularity
Native-like UX
Fast launch
Reasonable price
Web Platform
Database
Cloud & DevOps
Mobile apps
Questions & Answers
Check out some of the most common questions asked by the clients
What is cross-platform app development?
Cross-platform app development refers to the approach of creating mobile applications that can run on multiple platforms, such as iOS and Android, using a single codebase. This allows developers to write code once and deploy it across different platforms, reducing development time and effort while reaching a broader audience.
Which programming language is best for cross-platform app development?
There are several languages/frameworks suitable for cross-platform app development. React Native (JavaScript), Flutter (Dart), and Xamarin (C#) are popular choices. The best language depends on factors like project requirements, developer familiarity, performance needs, and integration with platform-specific features.
What is cross-platform app examples?
●Facebook: The Facebook app is developed using React Native, allowing it to run on both iOS and Android platforms. ●Airbnb: Airbnb uses React Native to build its mobile app, enabling it to be cross-platform compatible. ●Microsoft Teams: Microsoft Teams utilizes Xamarin for cross-platform development, supporting iOS, Android, and Windows platforms.
Pick WEZOM to create a high-performance cross-platform solution
Choose our cross platform app development company to implement your business idea with the help of the most advanced software tools and technologies.