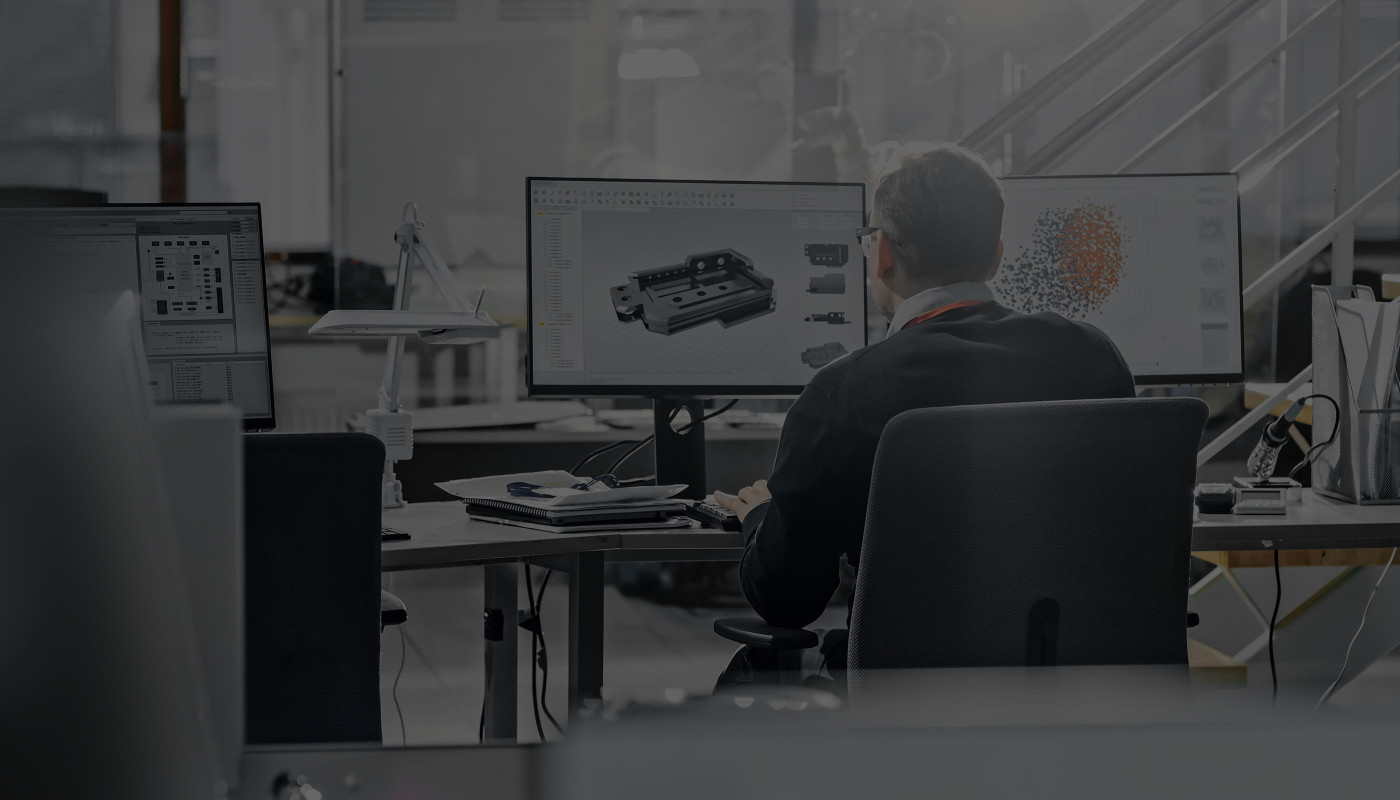 ERP Software Service
Complete manufacturing ERP software toolkit for custom manufacturers looking to take control of every aspect of their operations — all from a centralized system that's easy to use and quick to implement.
Benefits of ERP Software Development
Isolated modules
With custom ERP software development, you can create different modules designed for your company's specific department. Employees from each department won't be confused with a ton of features and information used by other departments. Besides, the encapsulation of processes grants safety and mitigates the data leakage risks.
Easy-to-learn
It's easier to explain something designed exclusively for your company than for a mass market. With proper documentation from developers, the employee training process will go faster.
Easy-to-maintain
When some bugs appear in third-party software, you contact a support team to resolve the issue. With custom software, your developers know all the system's peculiarities and can fix bugs in no time.
Flexibility
The main drawback of third-party software is that you need to adapt to it. Even though the market offers a wide range of solutions, they can't fit every company's needs. Your business is unique, and only a custom solution can solve all your problems. With ERP software development, the product is designed specifically for your company, so you don't have to restructure it for a third-party application.
Get a custom ERP business software solution that will pay for itself six months-year after its launch.
Reduced burden on your IT department
Costs saving
Better data security
High scalability
A better view of business processes
Enhanced business reporting
Easy access to customer data
Reduced burden on your IT department
Web Platform
Database
Cloud & DevOps
Mobile apps
Questions & Answers
Check out some of the most common questions asked by the clients
Enterprise resource planning, or ERP software, is a type of software solution that allows businesses to successfully manage their routine activities such as accounting, procurement and other tasks.
How do ERP solutions work?
An ERP uses a centralized relational database and a procedure management platform to help businesses streamline processes and routine tasks.
ERP systems are typically used by large companies looking for the optimization and streamlining of different processes within their workflows.
Does oil and gas use ERP?
Enterprise resource planning (ERP) constitutes a critical element of the oil and gas sector, facilitating comprehensive reporting on production that allows businesses to monitor the complete oil manufacturing process. By implementing ERP systems, companies can enhance workforce safety through enhanced management practices, decrease expenses, and satisfy regulatory requirements.
Choose WEZOM to open new business prospects
Do you realize that existing ERP software solutions do not meet your business needs, are difficult to set up, or are too expensive to operate? Choose our ERP software company and receive complete automation of your digital and offline workflows.