Custom ERP Software Development
Complete manufacturing ERP software toolkit for custom manufacturers looking to take control of every aspect of their operations — all from a centralized system that's easy to use and quick to implement.
ERP, or Enterprise Resource Planning, refers to a type of software that organizations use to manage day-to-day business activities such as accounting, procurement, project management, risk management and compliance, and supply chain operations. These systems tie together a multitude of business processes and enable the flow of data between them.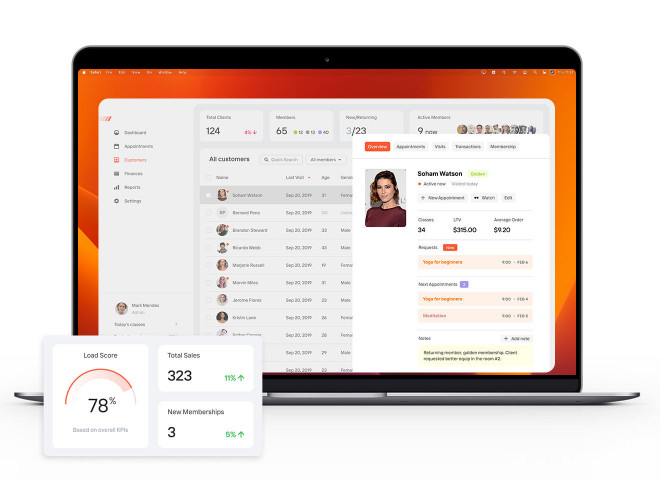 Custom ERP software is designed to align perfectly with the business processes of a company. Every feature and functionality is developed keeping in mind the company's needs, ensuring a perfect match and reducing the need for workarounds.
Custom ERP solutions are highly scalable. They can be designed to accommodate growth and change over time, so as a business expands or evolves, the software can adapt without the need for a complete system overhaul.
3. Integration Capabilities
Custom ERP software can be designed to integrate seamlessly with the existing software systems a company uses, reducing potential compatibility issues and streamlining data flow across various systems.
A custom ERP solution can serve as a powerful tool for gaining a competitive advantage and boosting operational efficiency. By incorporating unique features and functionalities tailored specifically to your business, it stands out from generic ERP software, giving your company an edge over competitors.
By automating and streamlining processes specific to the business, a custom ERP solution can help increase operational efficiency and productivity.
6. Cost Effective Over Time
While the initial investment may be higher than purchasing a ready-made solution, a custom ERP can prove to be more cost-effective in the long run as there will be fewer recurring licensing fees and the system will be optimized to the company's exact needs, reducing wasted resources.
With a custom ERP, businesses usually get better and more immediate technical support since they will be directly dealing with the software developers.
A custom ERP solution can provide enhanced security, as it's more difficult for hackers to find vulnerabilities in a custom system than in widely used, off-the-shelf software.
Since a custom ERP is designed specifically for the business, it can be made more user-friendly for employees, with interfaces and workflows that match their needs and skills.
Interested in developing a custom ERP? Order a Free Demo to see what your Enterprise Resource Planning system could look like using one of our developments.
ERP software - Key Functional Modules
Financial Management
This includes general ledger, accounts payable and receivable, cash management, fixed asset management, and budgeting capabilities. It provides a clear view of the company's financial status in real time.
Supply Chain Management (SCM)
SCM features help manage inventory, logistics, order management, demand and supply forecasting, and vendor management. These features aid in streamlining and automating the entire supply chain process.
Human Resources Management (HRM)
This includes features for managing recruitment, employee data, payroll, benefits, performance evaluations, time and attendance tracking, and learning management.
Customer Relationship Management (CRM)
CRM functionalities help manage sales processes, customer data, marketing campaigns, customer support, and customer interaction analytics.
Manufacturing and Production
This includes features for production planning, scheduling, work order management, bill of materials (BOM), and quality control.
Business Intelligence (BI)
BI tools provide reporting and analytics capabilities. They help in data visualization, creating dashboards, and generating real-time reports for data-driven decision-making.
E-commerce Integration
This feature allows for the integration of an e-commerce platform with the ERP system for streamlined order management and inventory control.
Database Management
ERP systems often include robust database management capabilities for efficient data handling, backup and recovery, and security.
Procurement/Purchase Order Management
This functionality helps in automating the purchase order process, vendor management, and tracking of goods received.
Integration Capabilities
A key strength of ERP systems is their ability to integrate with other software, whether that's third-party applications, other ERP modules, or custom-built software.
Integrations for Custom ERP
We ensure smooth integrations through an API that enables seamless connections between ERP modules and all required systems, including legacy software
Progressive Data Migration and Document Archiving Integration
Services to optimize personnel management and vacancy processing through HRM.
Services for automating legal checks, finance, and tenders
E-document handling integration, meets U.S. regulations
Services for automated address entry of clients and contacts
Integrating diverse customer communication channels
Data Migration and Automated Document Archiving
What do we offer in terms of ERP software development
ERP software development, then, is the process of creating such a system. This includes everything from conceptualization, designing, and developing, to testing, implementing, and maintaining the software. This process involves various steps such as:
Requirement Analysis
System Design
Development
Testing
Deployment
Maintenance
Web Platform
Database
Cloud & DevOps
Mobile apps
Questions & Answers
Check out some of the most common questions asked by the clients
Enterprise resource planning, or ERP software, is a type of software solution that allows businesses to successfully manage their routine activities such as accounting, procurement and other tasks.
How do ERP solutions work?
An ERP uses a centralized relational database and a procedure management platform to help businesses streamline processes and routine tasks.
ERP systems are typically used by large companies looking for the optimization and streamlining of different processes within their workflows.
Does oil and gas use ERP?
Enterprise resource planning (ERP) constitutes a critical element of the oil and gas sector, facilitating comprehensive reporting on production that allows businesses to monitor the complete oil manufacturing process. By implementing ERP systems, companies can enhance workforce safety through enhanced management practices, decrease expenses, and satisfy regulatory requirements.
What are the 3 common types of ERP?
●On-Premises ERP: Installed locally on a company's own servers and managed by their IT department. ●Cloud-based ERP: Hosted on the cloud, accessible via the internet, and managed by the ERP provider. ●Hybrid ERP: Combines on-premises and cloud-based solutions, allowing flexibility and integration between both environments.
Outsourcing ERP software development can save an organization significant time and resources, and allows them to benefit from the experience and expertise of the software development company.
Choose WEZOM to open new business prospects
Do you realize that existing ERP software solutions do not meet your business needs, are difficult to set up, or are too expensive to operate? Choose our ERP software company and receive complete automation of your digital and offline workflows.