A large retailer has been subjected to us, network of FMCG stores of the national level. The client had a response task — create an innovative darkstore with consumer goods. The discussion was about a service that would collect benefit from a convenient online store and courier delivery services.
DarkStore Business Model Our system is a connection between warehouses and a courier service.
Create an innovative darkstore with consumer goods Create an innovative darkstore with consumer goods
01/
Create a website and client mobile application for e-commerce. They will become the "face" of the service for the end user, will ensure the shortest purchase cycle;
02/
Create an application for couriers that will simplify management and help provide the service with super-fast delivery;
03/
Unite all digital platforms through one backend to synchronize all business processes and databases, ensure smooth operation of the service;
04/
Integrate business tools into the ecosystem: accounting, CRM and WMS. Without these funds, it is impossible to ensure the efficient operation of the darkstore.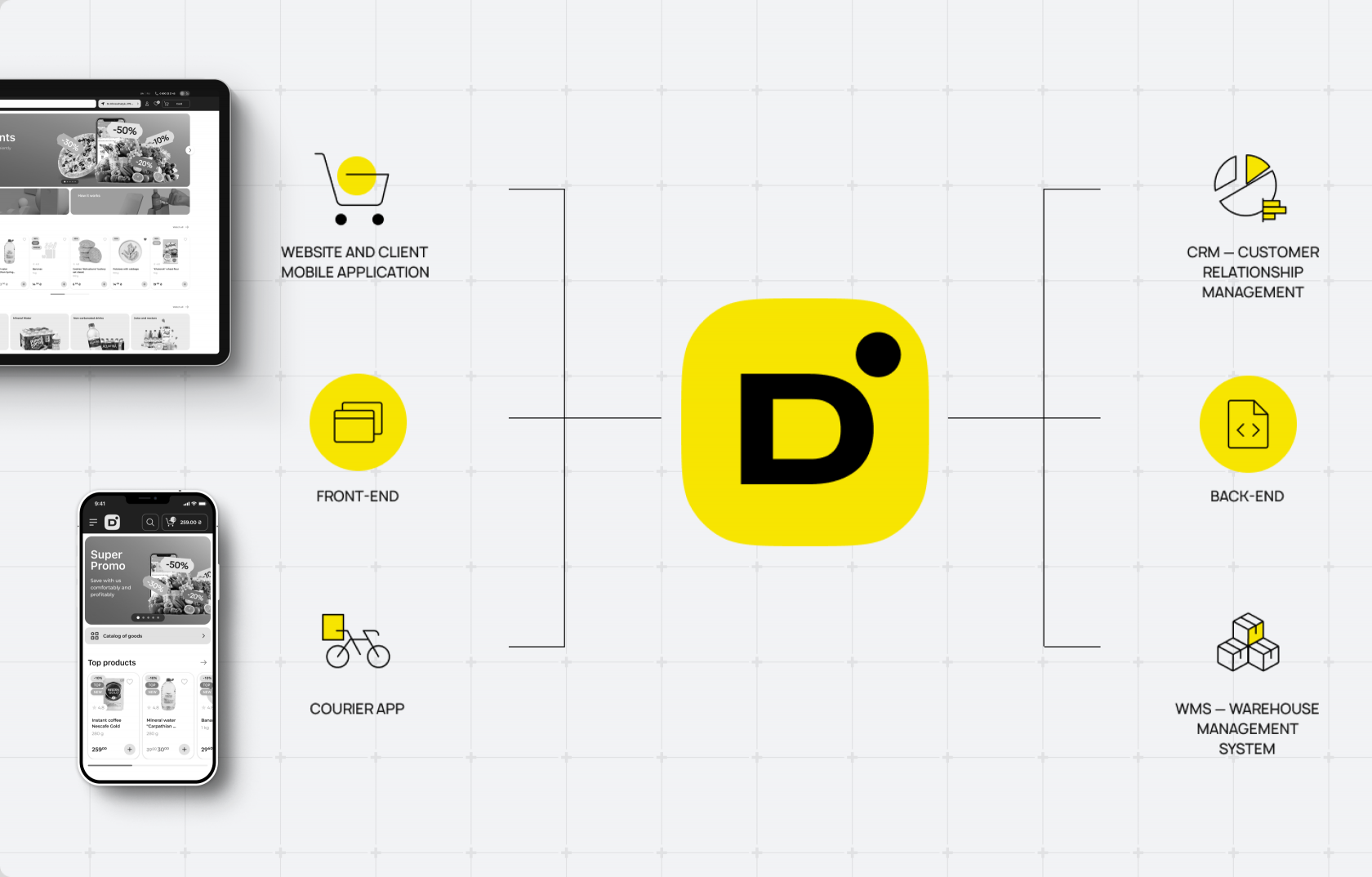 Created a backend from scratch, developed a website and a client application, as well as an application for a courier.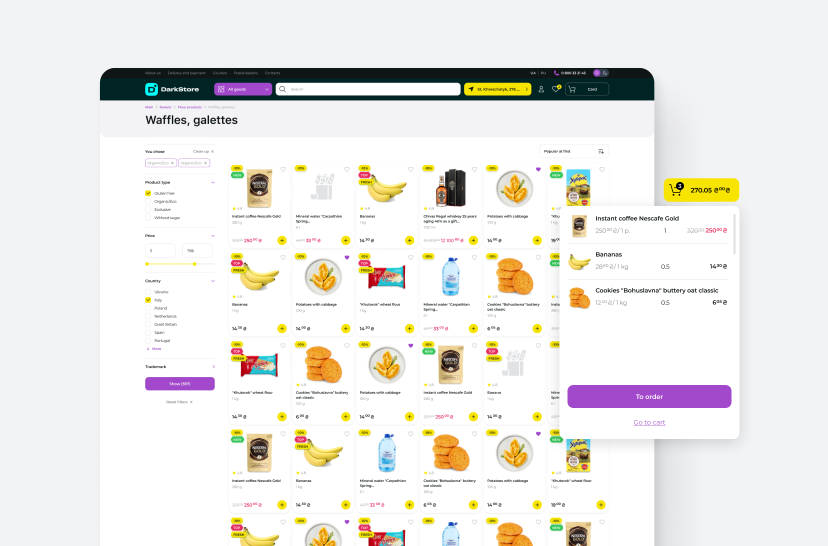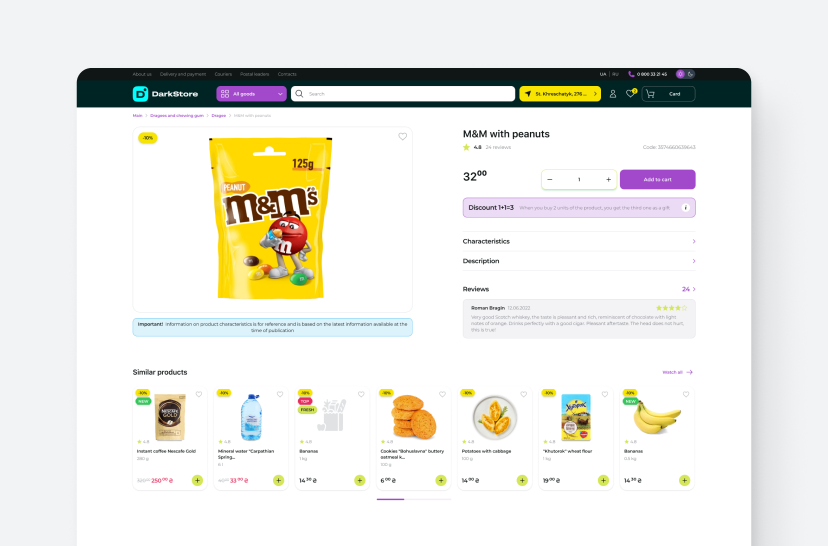 Website and application for clients
The functionality of e-commerce is presented in relevant design with intuitive UX. The directory available to the user depends from the assortment in the nearest darkstore, order delivery status can be tracked in real time.
The courier app is a simple tool, which any employee can deal with in a couple of minutes. It gives couriers a lot of conveniences: cartography, notifications, a personal account with accounting and a history of completed orders."
Backend connects all platforms into one ecosystem, but also includes third party tools: Google maps API and payment services, accounting tools 1C, CRM and warehouse management.
Created an innovative service from scratch
The new platform can become the "killer of supermarkets" — to provide every user with affordable and convenient shopping from a smartphone. Creating such a non-standard and large ecosystem could take up to a year from a strong development team. But the WEZOM team, relying on its own experience, implemented the project in just three months.
The project has every chance to create a revolution in the market, because it fully solves the task set by the client — to ensure the delivery of any order in 15 minutes. This task is solved through the creation of an extensive network of small warehouse stores within the city, which cover almost any delivery address. But this concept can only work thanks to strong digital platforms that solve the problems of sales management and logistics.
For us, the most important indicator of the success of the project is that the e-commerce platform created by WEZOM has been bringing us daily orders for 8 months. We are extremely satisfied with our partnership and the way the team handled the tasks. All project goals were achieved within the agreed time frame.
5.0

Tatyana Lysitsa