We were approached by one of our previous clients, a large hosting provider. The client had a very ambitious and promising idea: to launch a unique cloud-based VoIP service that would surpass all online telephony available on the market. We took on this B2B solution, even though this niche was new to us.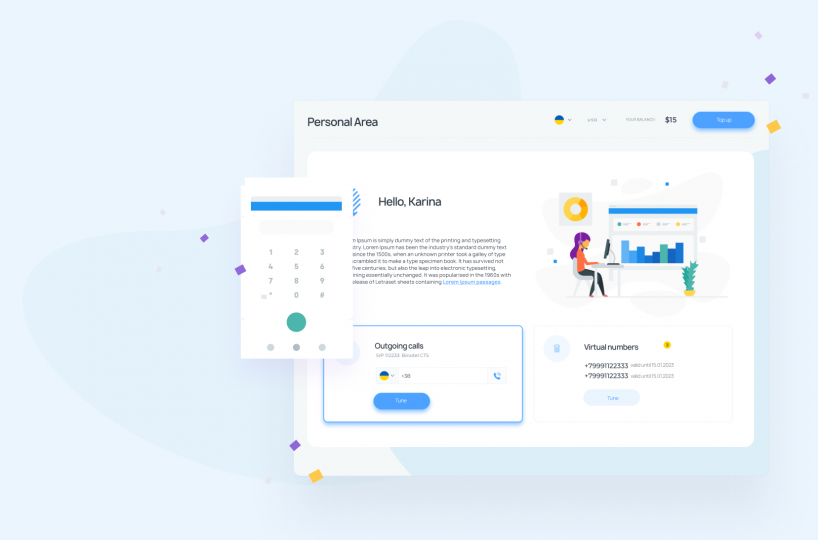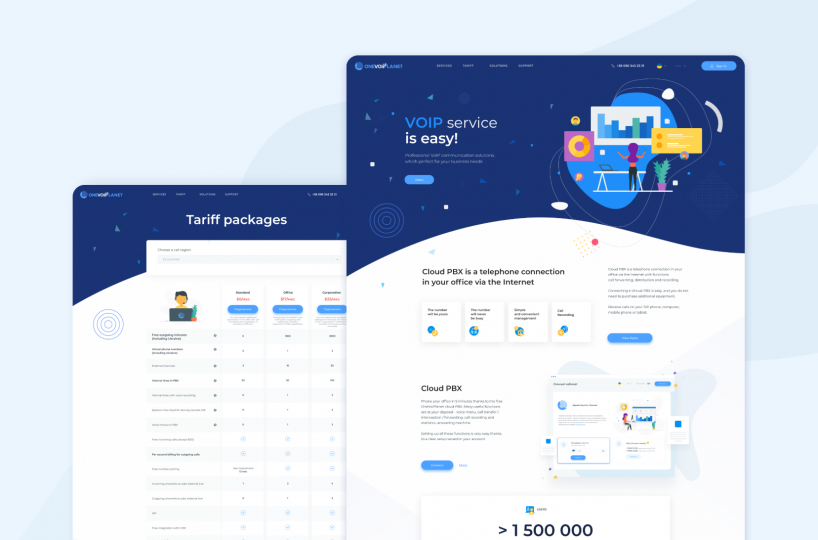 At the time of the client's request, we did not have sufficient expertise in the field of VoIP, so we had to hire three VoIP engineers who were engaged in infrastructure development: setting up servers, deploying digital PBXs, and terminating trunks.
01/
Design an advanced architecture that would provide the system with reliability and a long lifecycle
02/
As new features were developed, the client analyzed the business logic and added more and more new aspects to the task pool.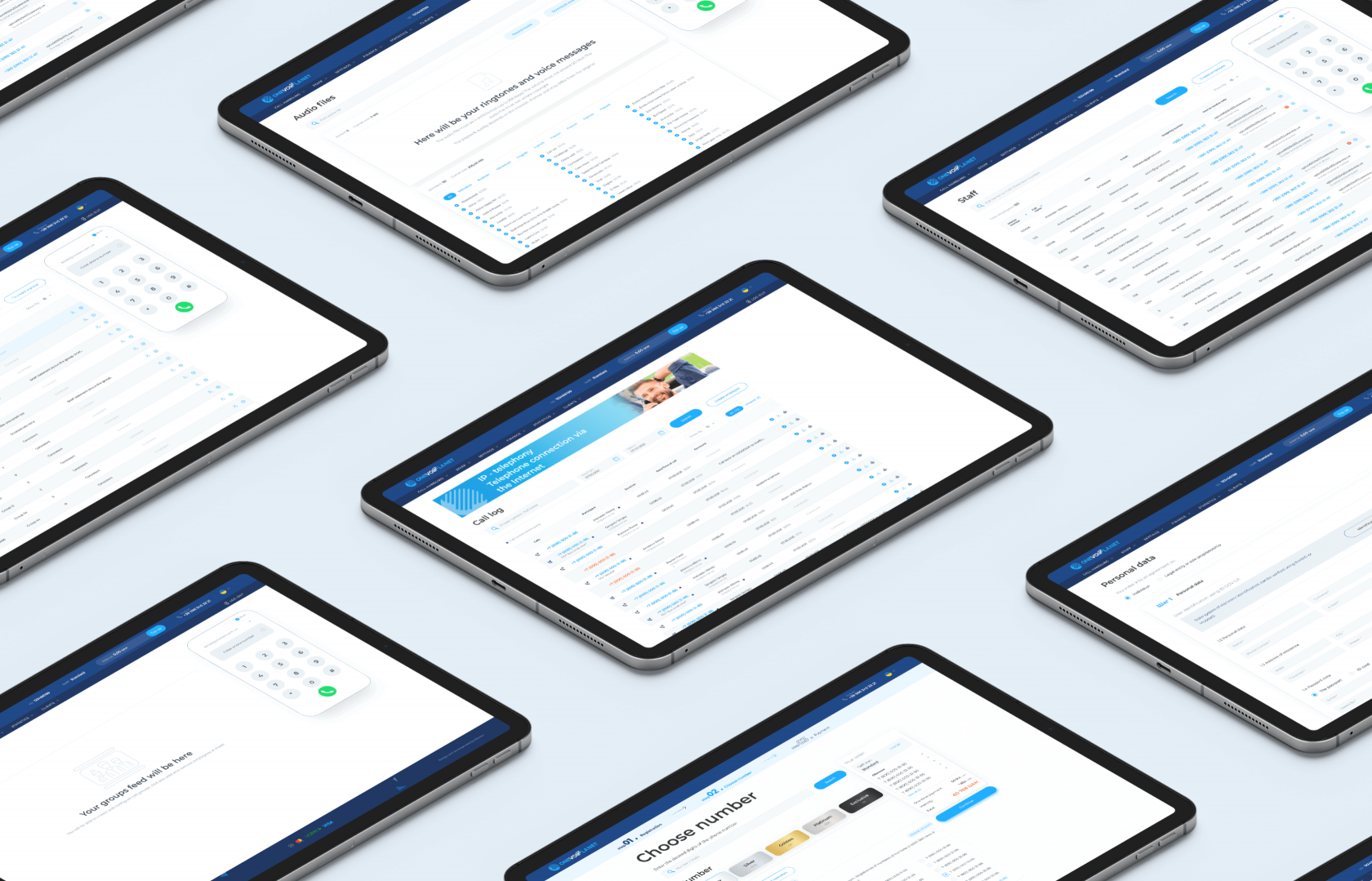 A website with dynamic infographics that presents the service, sells VoIP features, and provides access to a personal account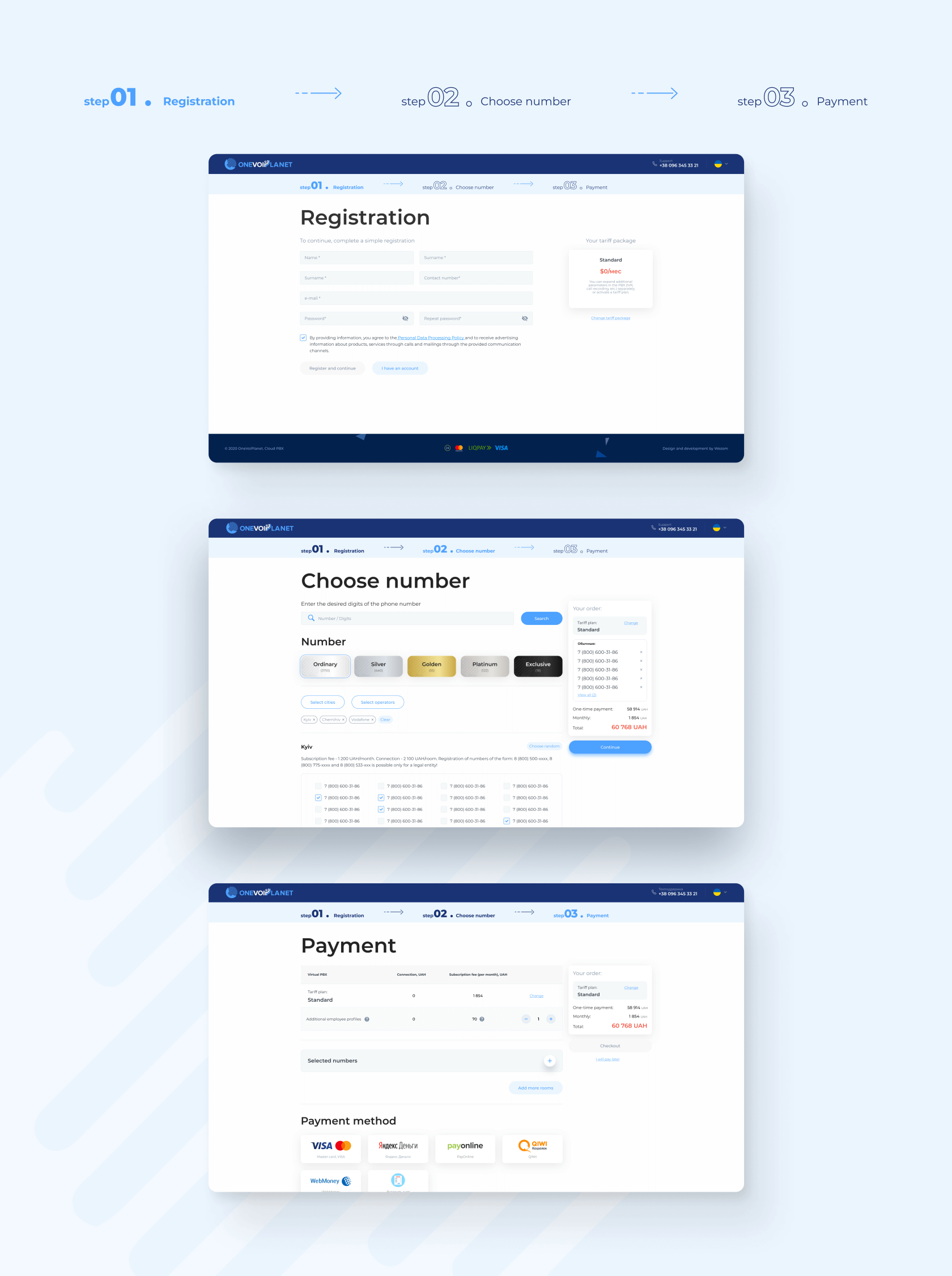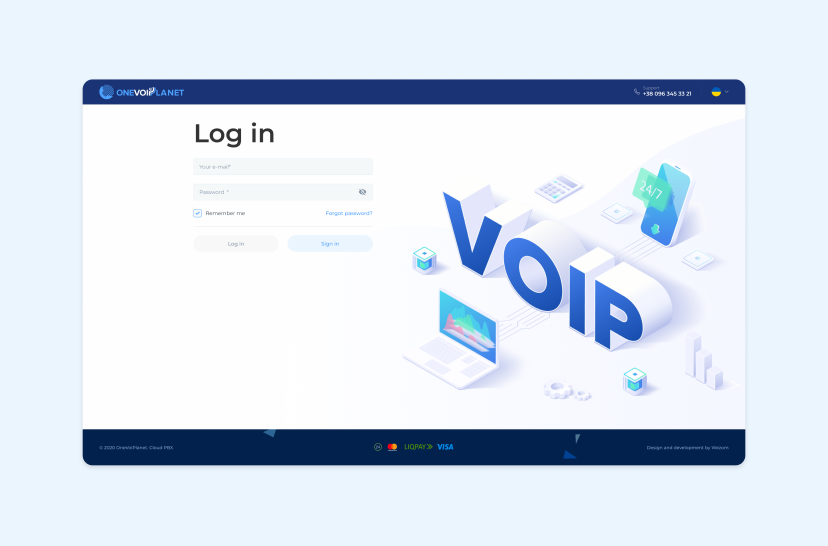 Where users can quickly and easily (in comparison with competitive VoIP phone systems for business) replenish their account through a built-in billing tool, select a virtual number, choose additional services such as transfer, forwarding, and intercepting calls, as well as fine-tune their telephony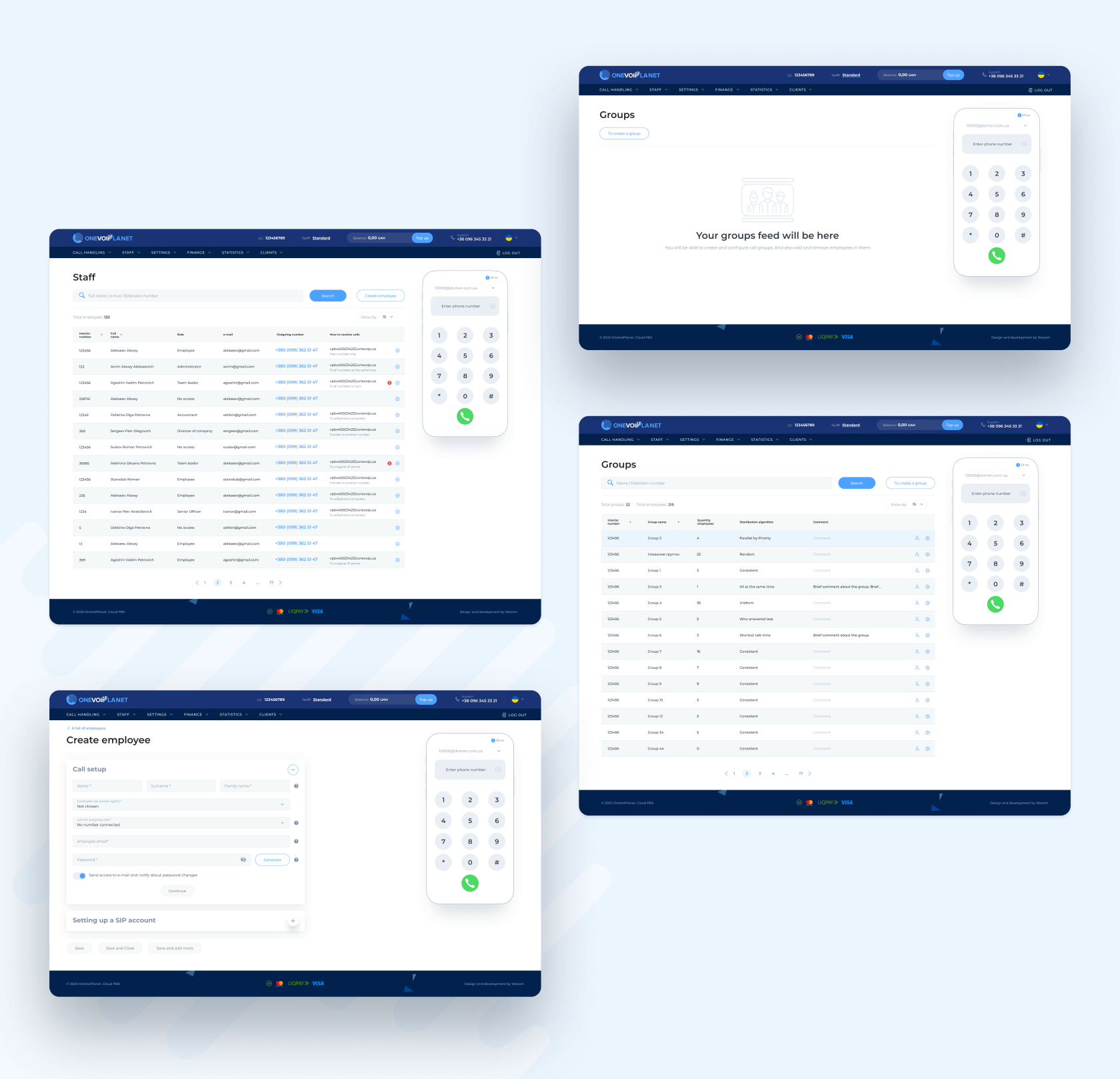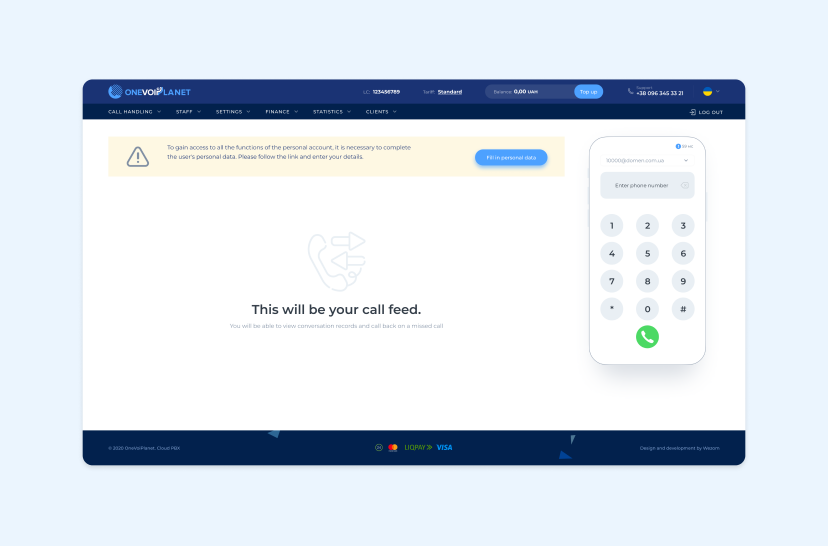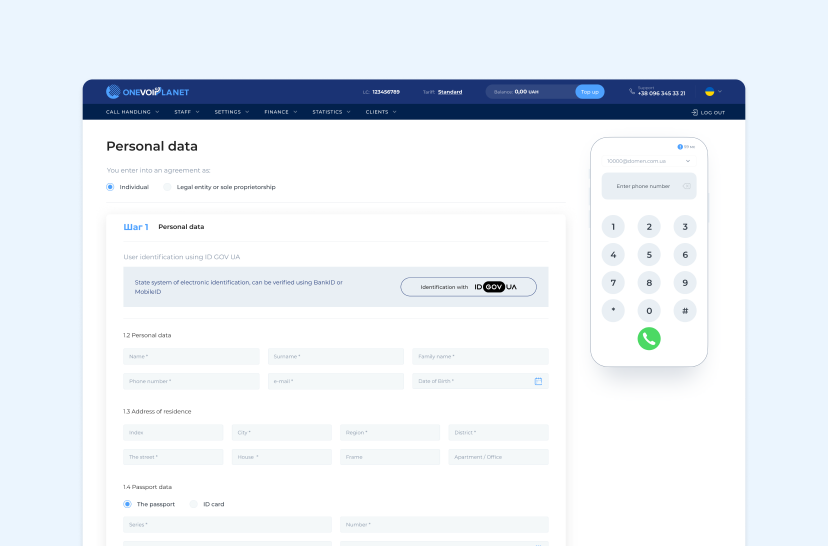 A digital IP phone accessible directly from the browser, equipped with a dial pad, contact log, caller list, call recording functionality, etc.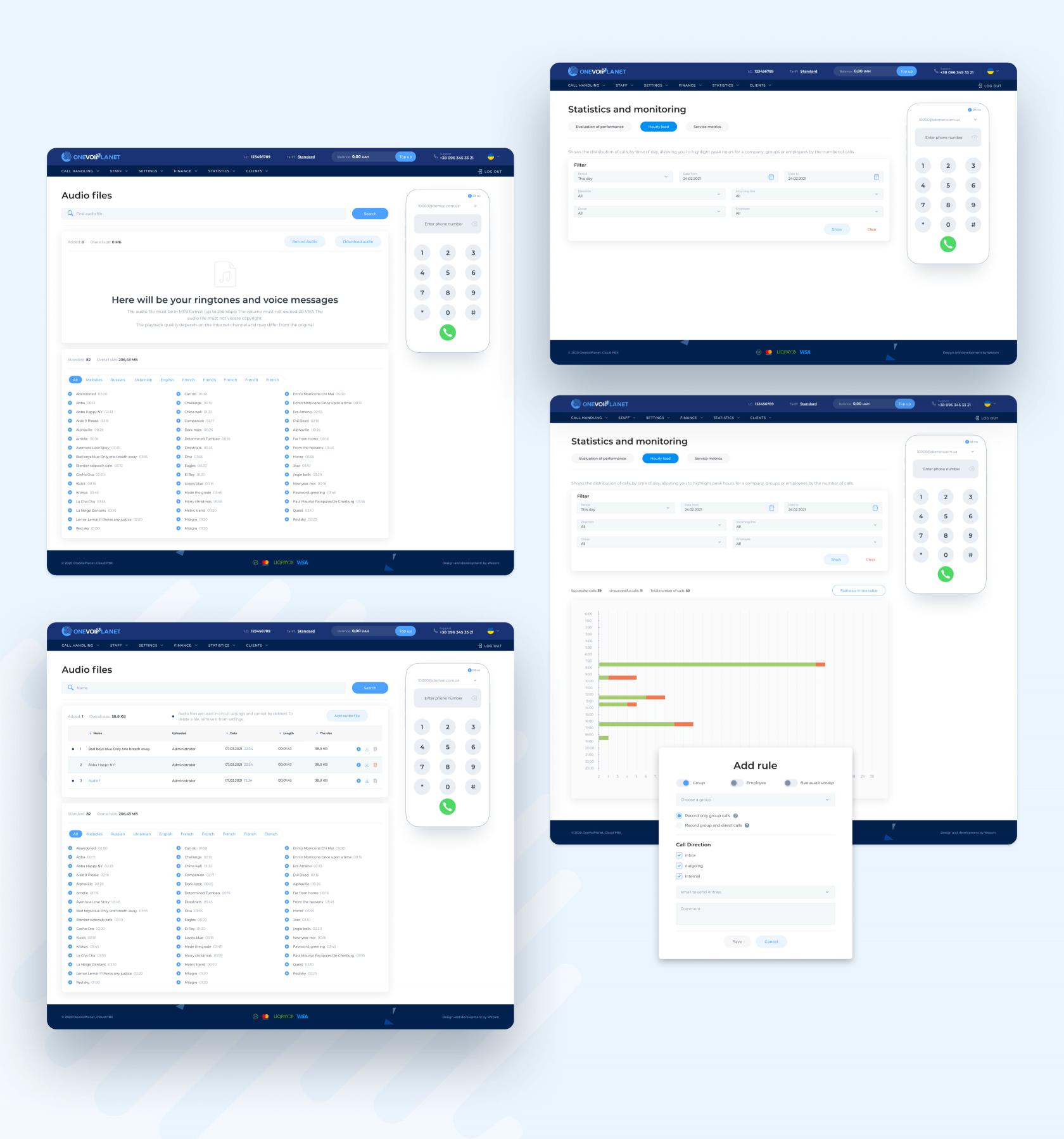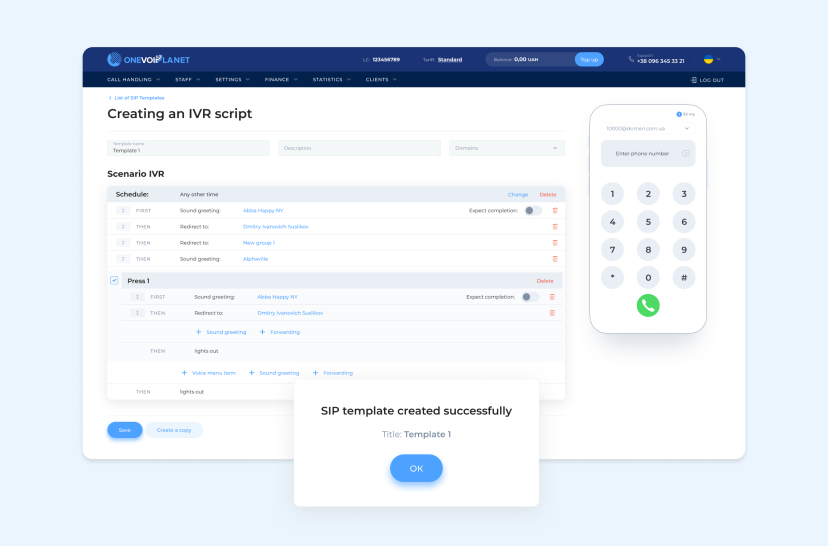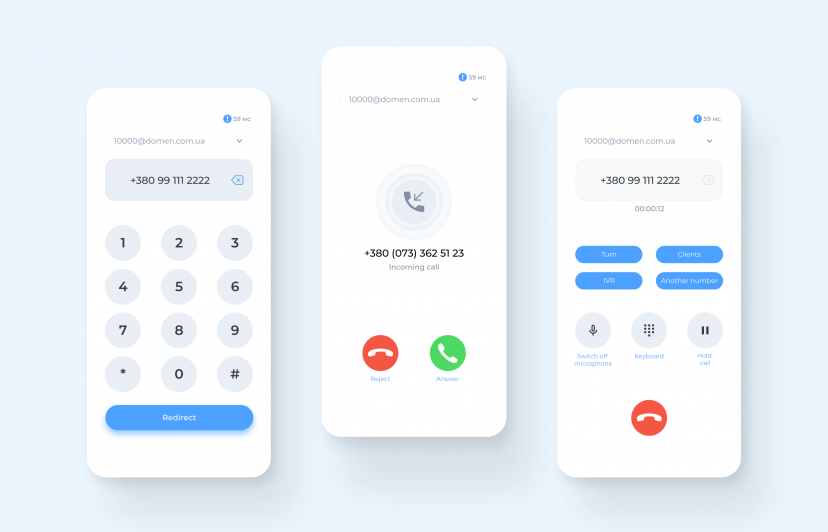 Although we did not have relevant experience in the field of IP telephony, the VoIP development was successful
After 10 months of our work, the project was launched and fully met the client's expectations. Now, the client's plans include expanding the geography of the service, as well as adding SMS messaging functions and ready-made modules for integrating telephony into popular CRM systems.