E-Groshi is a Ukrainian microcredit company that is popular because of its round-the-clock services, does not require a lot of data, and quickly issues loans, showing its loyalty to the clients. The company also provides a convenient system of interest accrual and the opportunity to calculate the loan amount independently.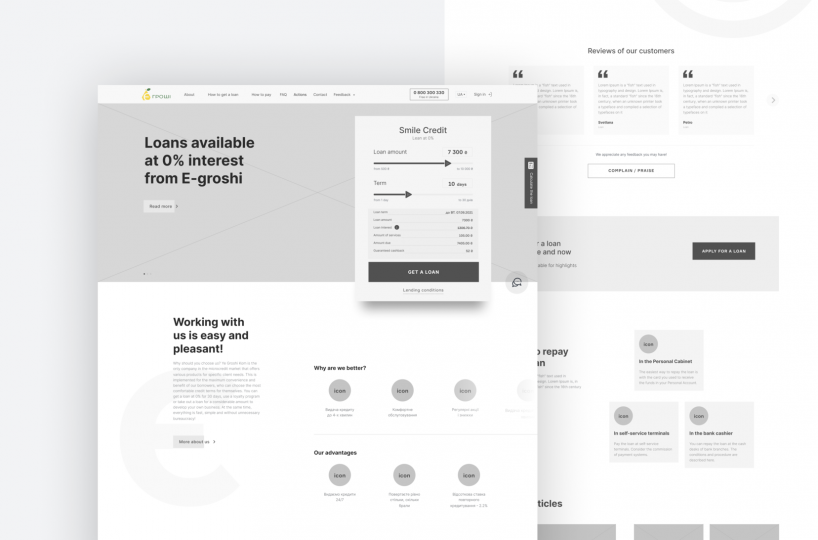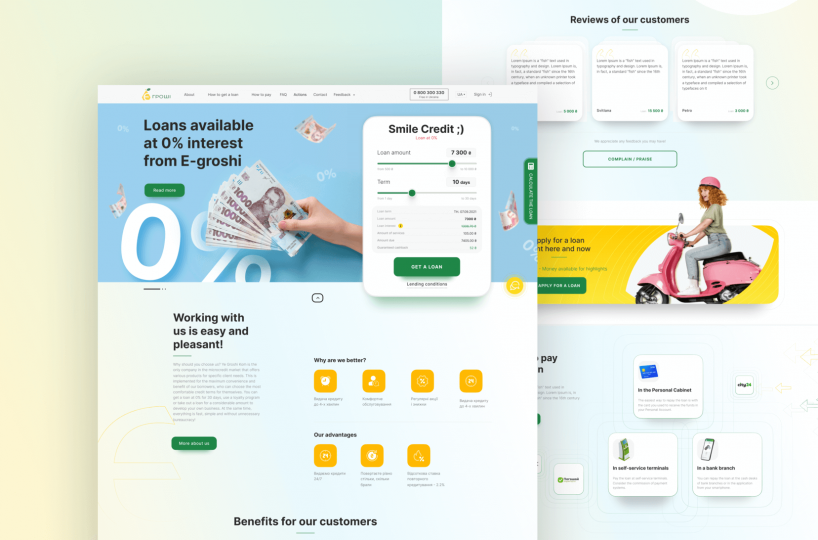 The company had its own development team but decided to contact an outside company with an expert opinion
01/
The request was to change the UI and UX design. The client wanted to completely update the site's structure, making it more user-friendly. E-Groshi team also wanted to provide its client with an easy experience of getting loans.
02/
Update the mobile version of the site. According to the statistics above, 3 out of 5 customers will use the mobile version of the site rather than download the page on a PC.
03/
The main goal of a renovated site was to increase audience loyalty. With a good website or landing page, users are much more likely to use the site's services. At this stage, the company helped WEZOM's team to better understand their client's needs.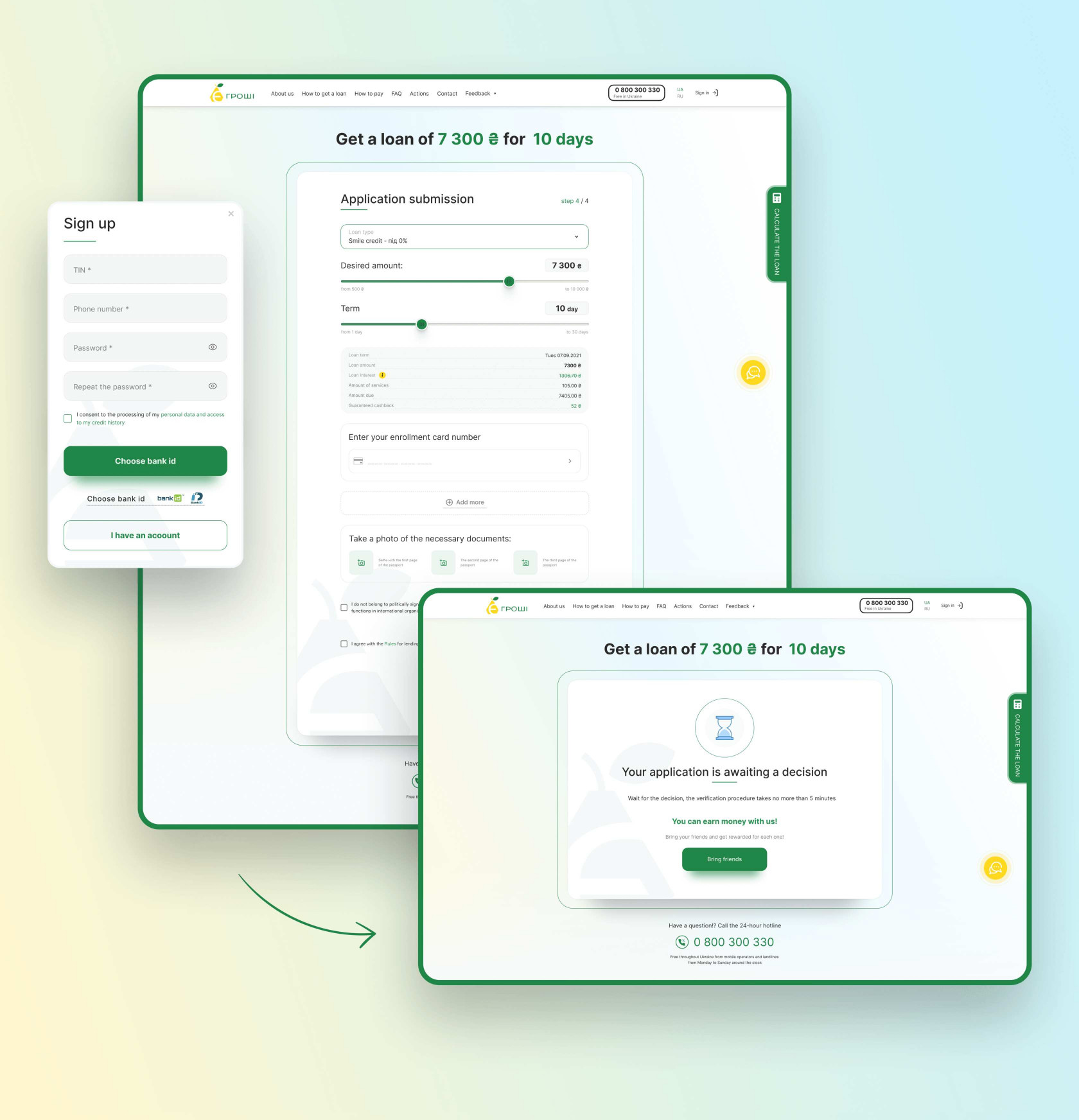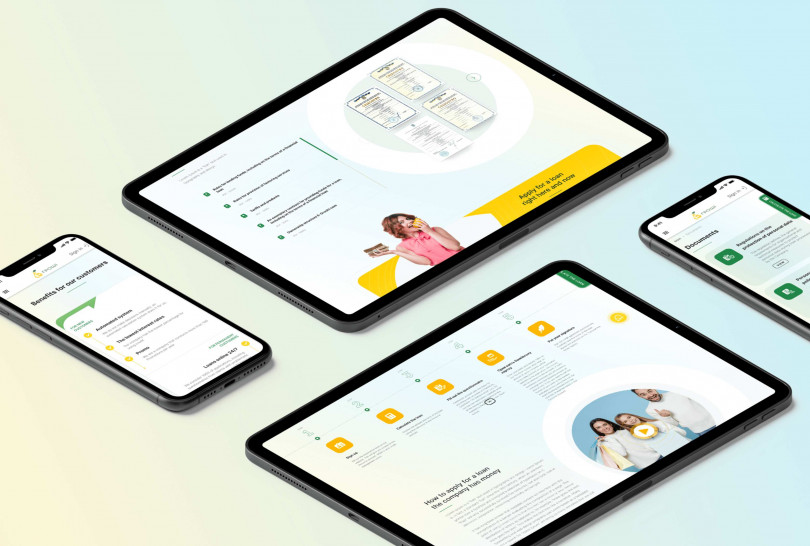 The designers find an appropriate solution in the creation of a unique design while using the corporate colors of the client brand.
Looking ahead – the new website design was created exactly on time. At the same time, our team encountered a few problems that were not an issue in getting the job done.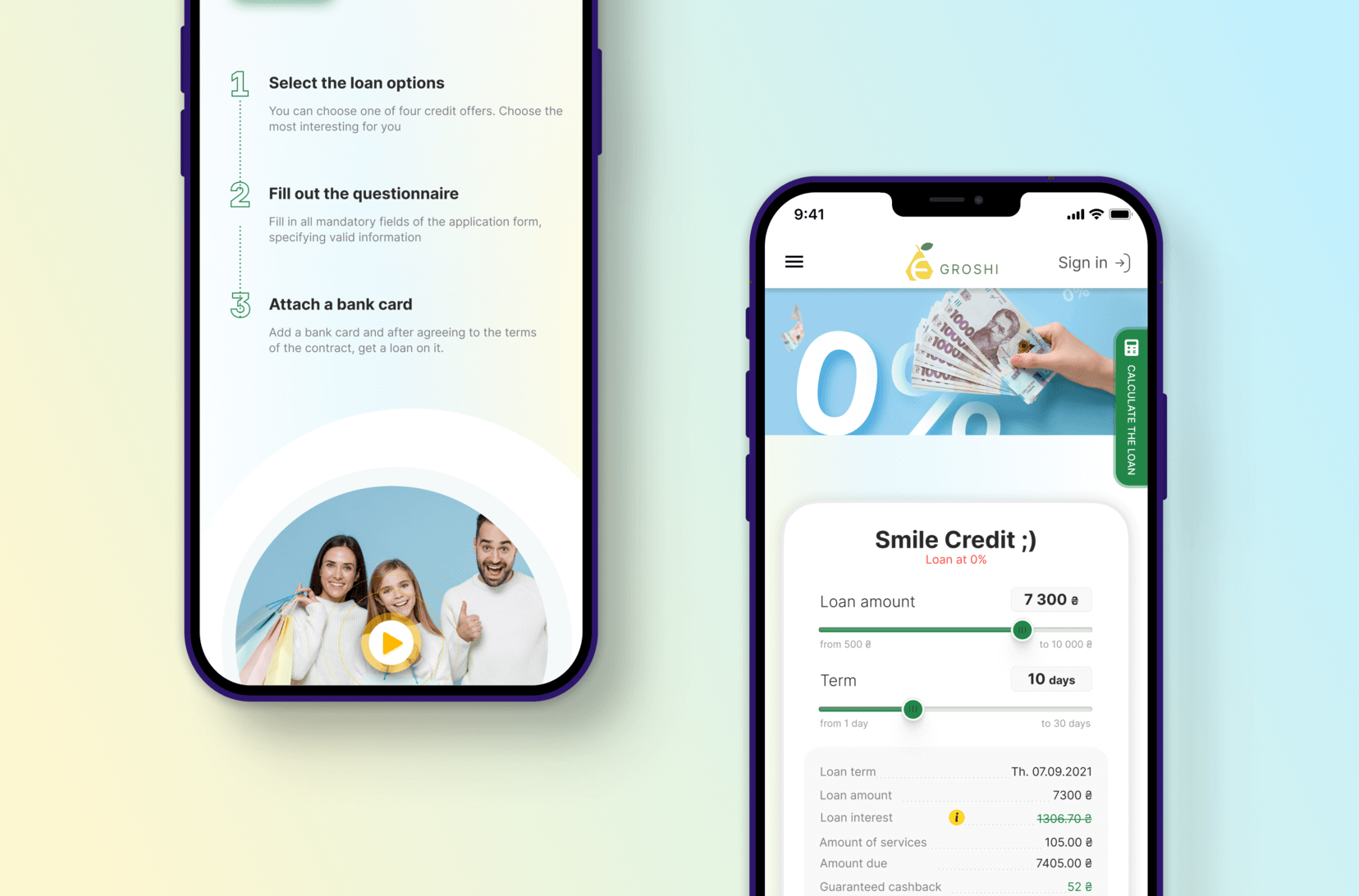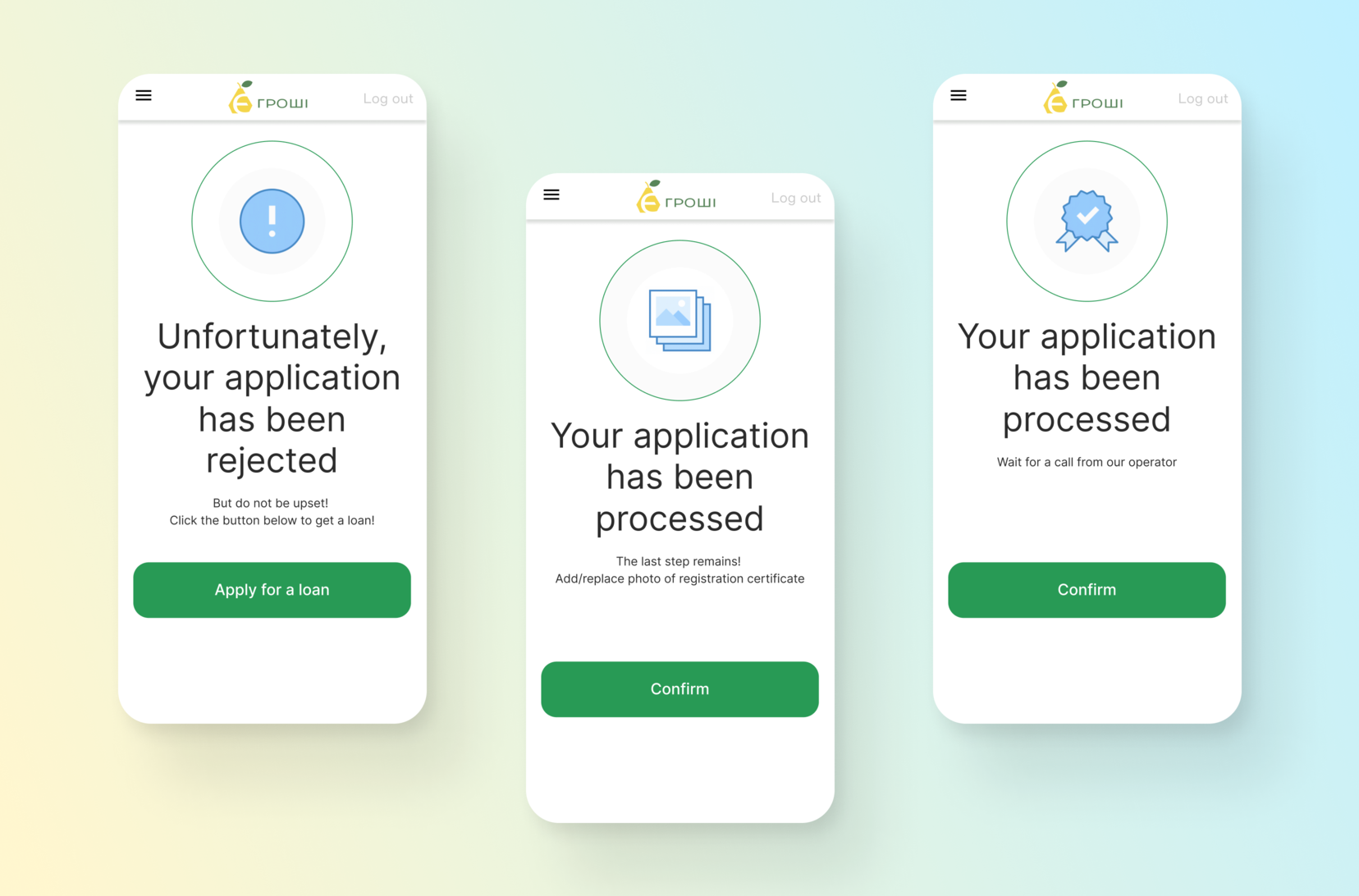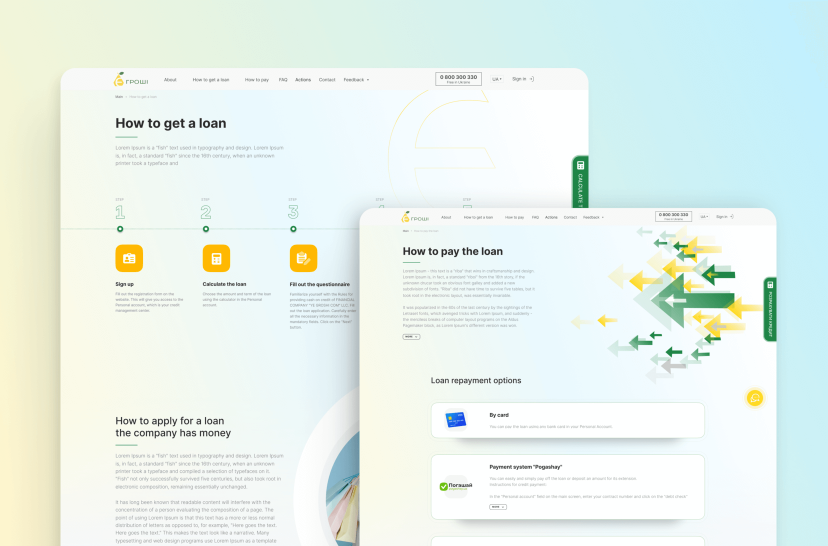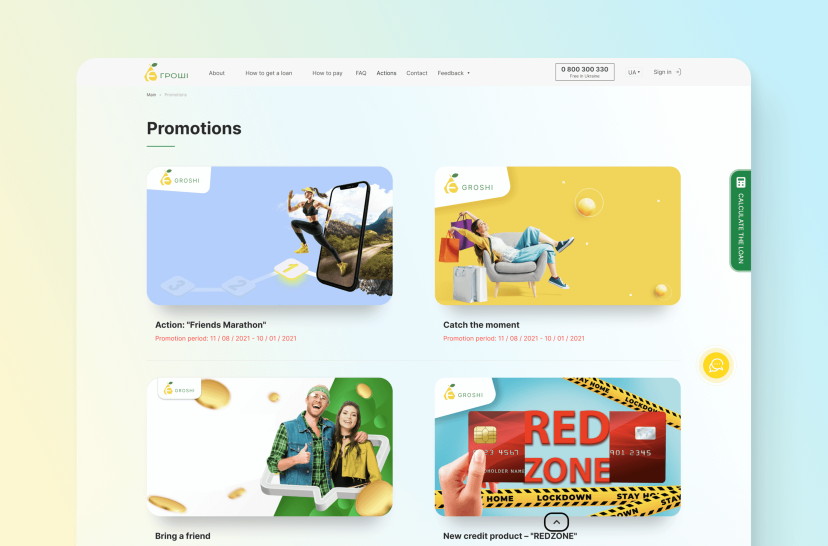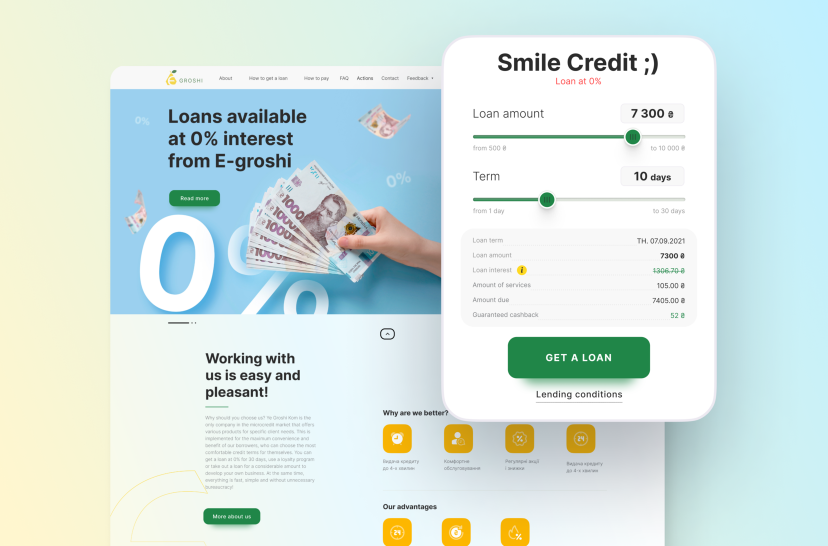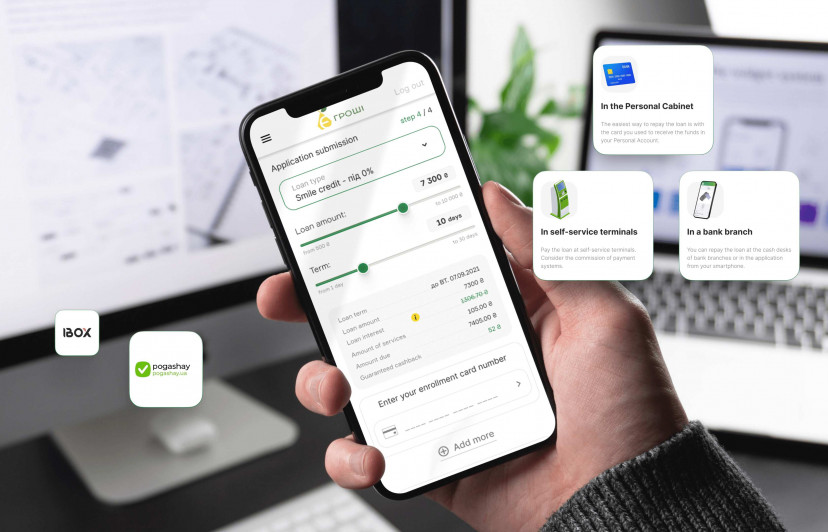 Results: New Fresh Site
As a result, our team managed to create a unique design in the agreed timeframe of 1.5 months. We also create an individual tone of voice for E-Groshi, which is still used. Our team created a UI/UX design that was completely user-friendly for the clients of the service and was also using specific company colors. We also created a high-quality mobile version of the site. In a month and a half and in three stages, we created an updated product, which had a positive effect on the E-Groshi service.