The book "Top 100 US Entrepreneurs with Ukrainian Roots" was presented at the TOP USA Awards event, which took place on July 22, 2023 at the famous Cipriani 25 Broadway, which is right in the heart of Manhattan, New York
It was on this evening that the book about "100 Best US Entrepreneurs with Ukrainian Roots" was announced to the whole world!
CREATING A UNIQUE BOOK
The organizers of the competition, based on the rating, wrote a unique book, which included 100 success stories in a given field. They wrote a book that included 100 success stories of the selected nominees.
You can download and read book here: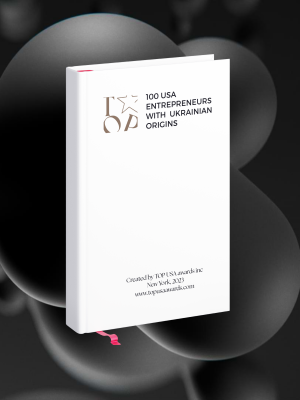 TOP USA Awords
Top 100 USA entrepreneurs with Ukrainian origins
Book that tells the incredible success stories of 100 amazing businessmen who have made their mark as top Ukrainian-American entrepreneurs. This book is a tribute to their unwavering dedication, creative thinking, and never-give-up attitude
How do you rate this article?