Digital brokers need lots of capacity to manage loads. Most brokers participate in spot market transactions with carriers without much knowledge. Finding capacity is hard.
Digital brokers are testing self-driving vehicles for autonomous freight delivery. A shipper booked a carrier online to deliver grain across Texas. The system estimated a rate and sent a self-driving car to finish the task without human intervention.
It'll be years before cars are fully autonomous. Who wants to remove the truck driver in the future?
Moving from a system where the driver or carrier hunts for loads to one where the broker presents options is a realistic step toward automated freight matching. Netflix-like: If you check what's streaming, it will show you comparable goods. Search for a program.
The broker may provide cargoes based on a driver's lane, amenity, pricing, and other preferences. Using ELD and location data, it may encourage loads based on the driver's duty status. When a carrier has the right equipment in the right place and the driver has enough hours, the system may offer a rate and terms the trucker will want to accept.
Mobile devices, ELDs, digital procedures, and automation might be disruptive or harmful. They may accomplish normal responsibilities swiftly and accurately so drivers can enjoy co-workers, products, trucks, and coming home for the weekend or a child's game.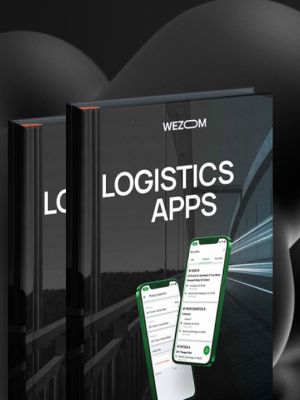 What Are The
Logistics Apps?
Using an on-demand app for logistics, transportation, and trucking can be managed efficiently along with creating lifelong relationships with users!
Fleet-management Software
Fleet management technology lets companies manage and view their automobiles and other assets. Modern fleet management software enhances insight into vehicle use, lowers ownership costs, and streamlines maintenance planning. Modern technologies reduce the inefficiencies of manual tasks and streamline fleet management for enterprises.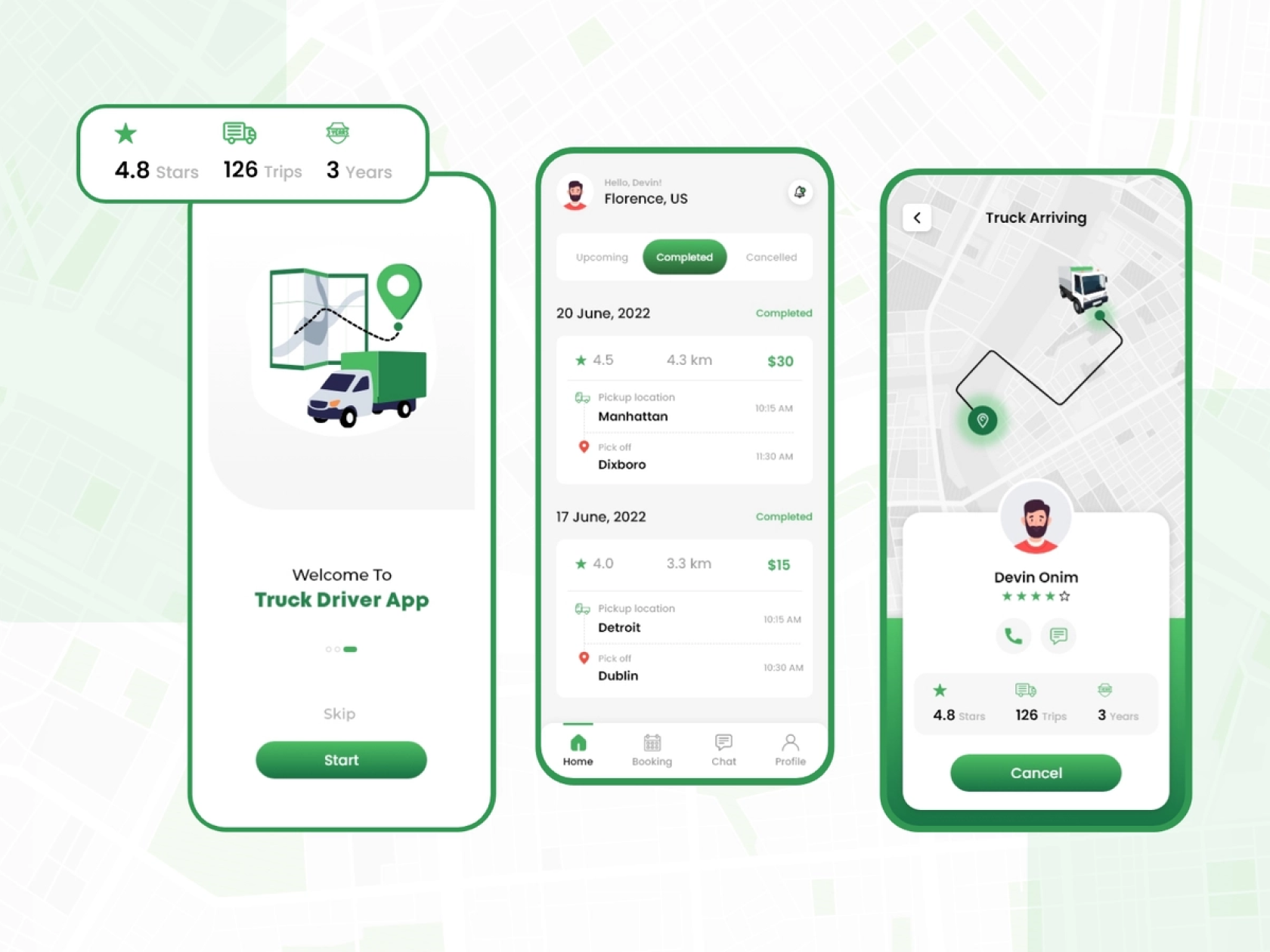 E-rise commerce has increased demand for truck drivers, forcing firms to discover new ways to balance supply and demand and retain drivers. In the past decade, technology has changed fleet management, allowing companies to evaluate the value of a successful fleet. Using current technologies, fleet management teams can manage driver management, compliance, environmental impact, and operational effectiveness.
Technology has transformed the transportation industry, including trucking. Automated cars, GPS monitoring, SaaS, intelligent speed adaption, automated freight matching, trucking apps, electric trucks, and electronic recording devices have impacted truck drivers.
Fleet GPS
Telematics and communication technology have made GPS fleet tracking increasingly ubiquitous. GPS tracking promotes business efficiency and driver and vehicle safety. Consumers and companies use GPS to track a carrier's position for peace of mind, making it a popular tracking tool. A GPS tracker provides position data on a map for easier monitoring. GPS-equipped autos improve fleet location visibility. GPS fleet monitoring benefits include route optimization, enhanced security, better dispatch, cost savings, and improved customer service.
Reroute
GPS uses advanced algorithms to calculate the optimum delivery route for the driver. It designs the most effective and secure route by considering vehicle capacity, driver schedules, driver coverage regions, and delivery window hours. Route optimization minimizes delivery costs and enhances production.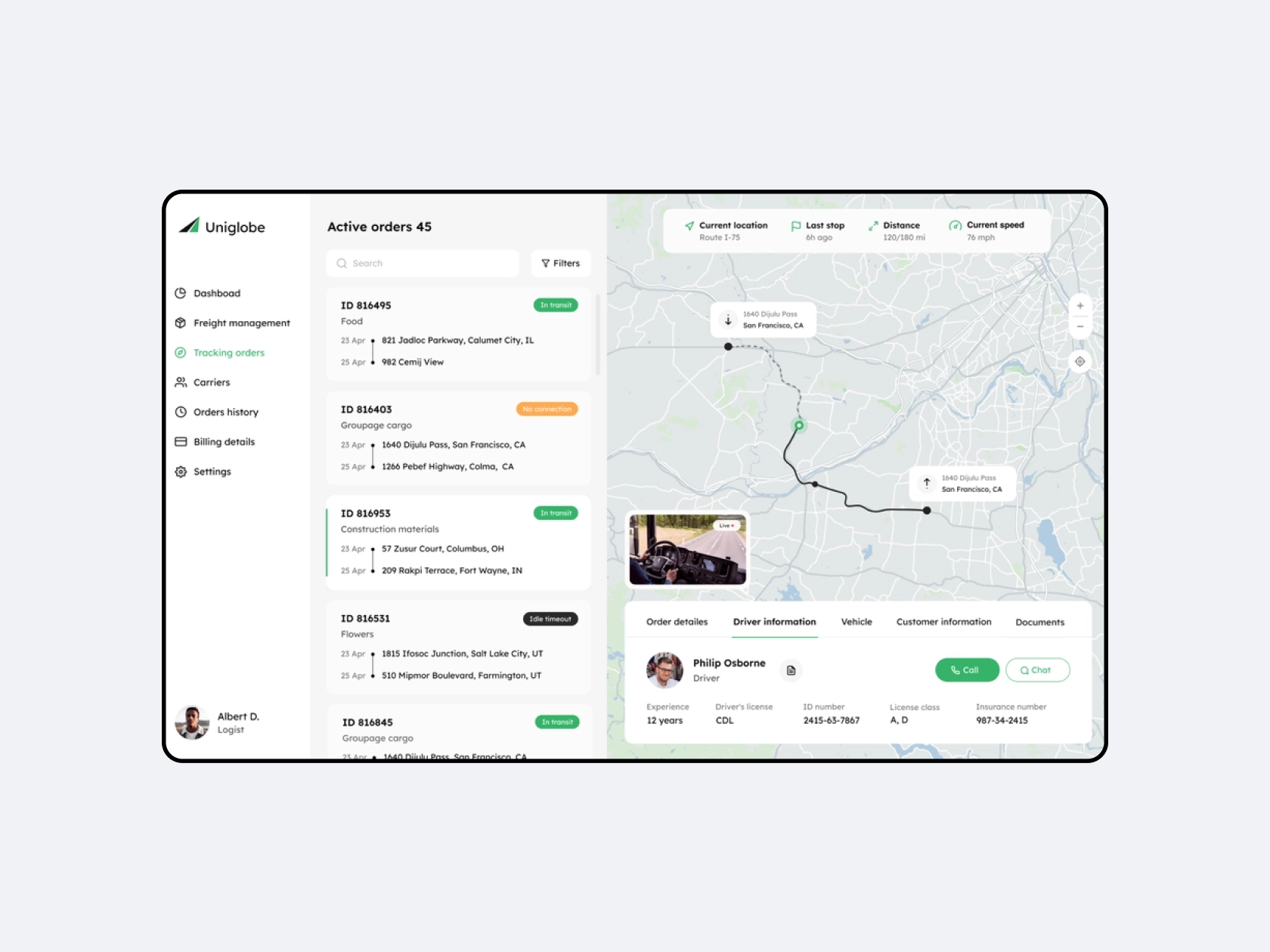 Last-mile distribution is costly since little volumes are distributed to several destinations. Route optimization balances high costs by emphasizing efficiency and planning. Labor and gasoline account for most of the delivery costs. Without the correct tools, your drivers spend all day delivering what should take hours. This reduces your profit margin by encouraging staff to go longer for a single delivery and spend more on gas.
This also helps drivers deliver things faster, giving your organization a competitive edge. Using route optimization software as your business grows saves you time by automating last-mile deliveries. Route optimization benefits driver management, customer alerts, and real-time driver tracking.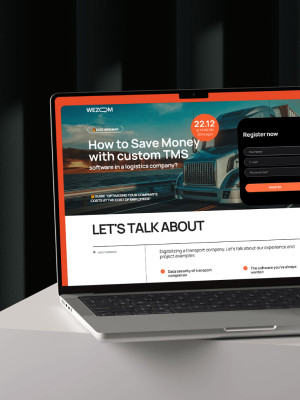 Free webinar!
Register for a webinar by WEZOM
Improved Dispatch
GPS fleet tracking helps your company's dispatch system. Customers want fast delivery; therefore, companies must increase reliability. Your company's performance depends on whether you adopt GPS fleet management software, which enhances dispatch. GPS's digital design simplifies shipment and shipping.
GPS improves fleet use by providing real-time data on drivers and vehicles. These technologies allow dispatchers to reassign or recall truck drivers based on their proximity to the delivery site. Customers can track their purchases and know when they'll arrive when the fleet can be tracked. This improves customer service, satisfaction, and retention.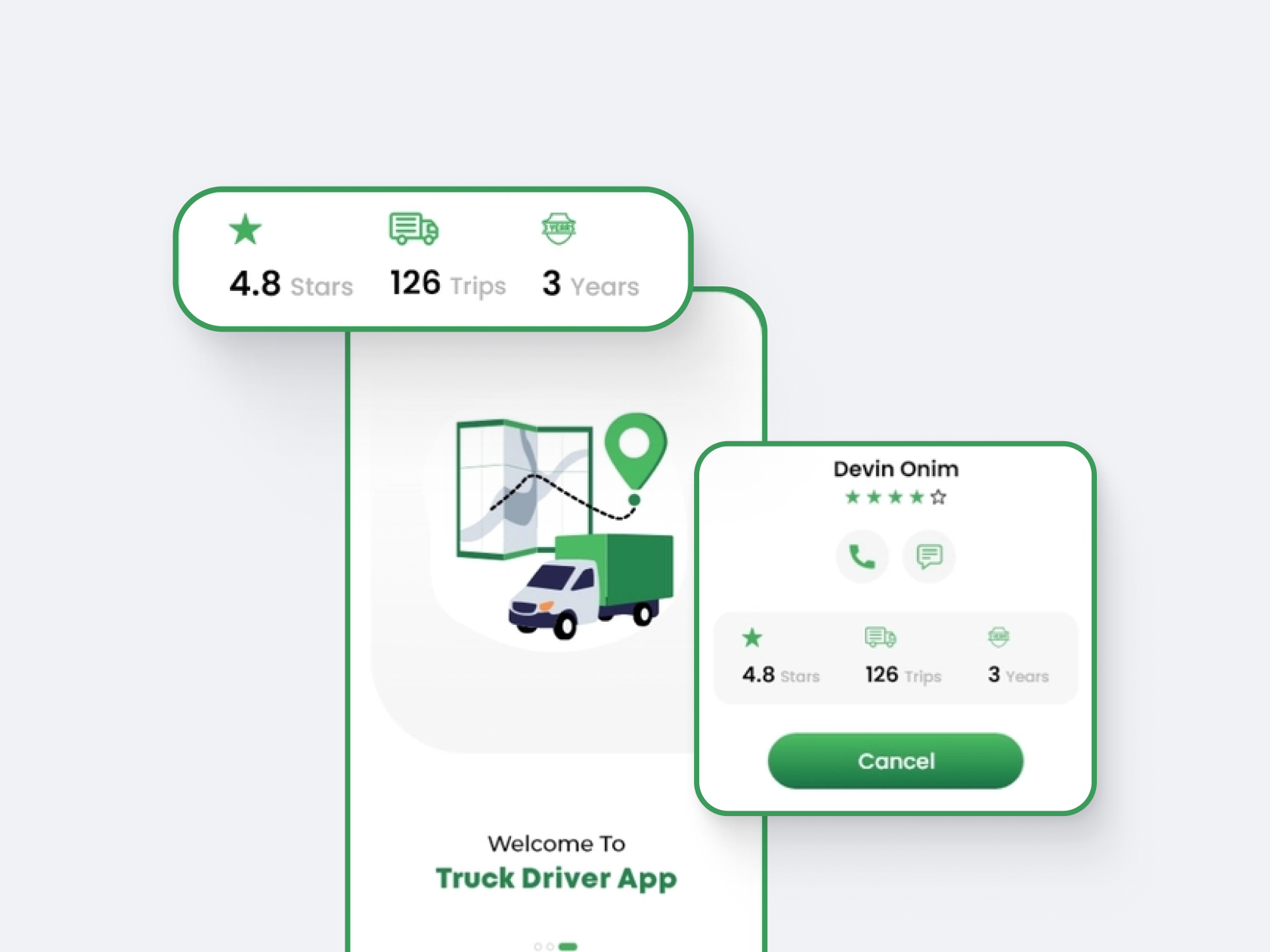 Insufficient monitoring makes drivers more inclined to subvert fleet dispatch. GPS fleet management software records when employees are on and off duty to prevent time theft. Drivers are more productive if they are monitored and conform to their schedules.
Safer
GPS may seem like a fleet management tool that benefits company owners, but it doesn't. GPS tracking helps truck drivers be aware of their driving patterns and take responsibility for them. It helps build a driver safety program by reviewing the vehicle's background and addressing reckless driving. When drivers know their GPS position is being tracked, they drive more cautiously and avoid anything that may cause an accident.
GPS tracking is vital for fleet security and safety. GPS can help you quickly retrieve stolen merchandise or equipment. If a truck travels a banned route or is used after hours, the owner is notified. This is important since stolen automobiles are protected from movement and alarms.
Logging devices (ELD)
When driving commercial vehicles, it's important to track driving time and HOS. When an electronic logging device is connected to a car's onboard diagnostics, it may automatically record position, engine, miles traveled, speed, and other parameters. ELD reduces operational costs, streamlines operations, increases revenues and improves productivity. An electronic logging device captures vehicle and driver information and has other benefits.
Reduce Tiredness and Workload
Before ELDs, drivers faced several distractions. First, truck drivers had to fill out paper records and answer calls from dispatchers about arrival time and location. Due of fatigue, delivery was tough and the driver wasn't productive.
ELDs automatically track driving time, so truck drivers don't have to fill out paper logs. Dispatchers no longer need to call drivers for location updates because they can see it on their dashboard.
Recognizing Bad Driving
Identify bad driving habits. ELDs detect excessive acceleration, turning, and braking. Businesses require this information to recognize risky and accident-prone drivers. These tools examine the ELD mandate's legal requirements and highlight opportunities for enhanced effectiveness and safety.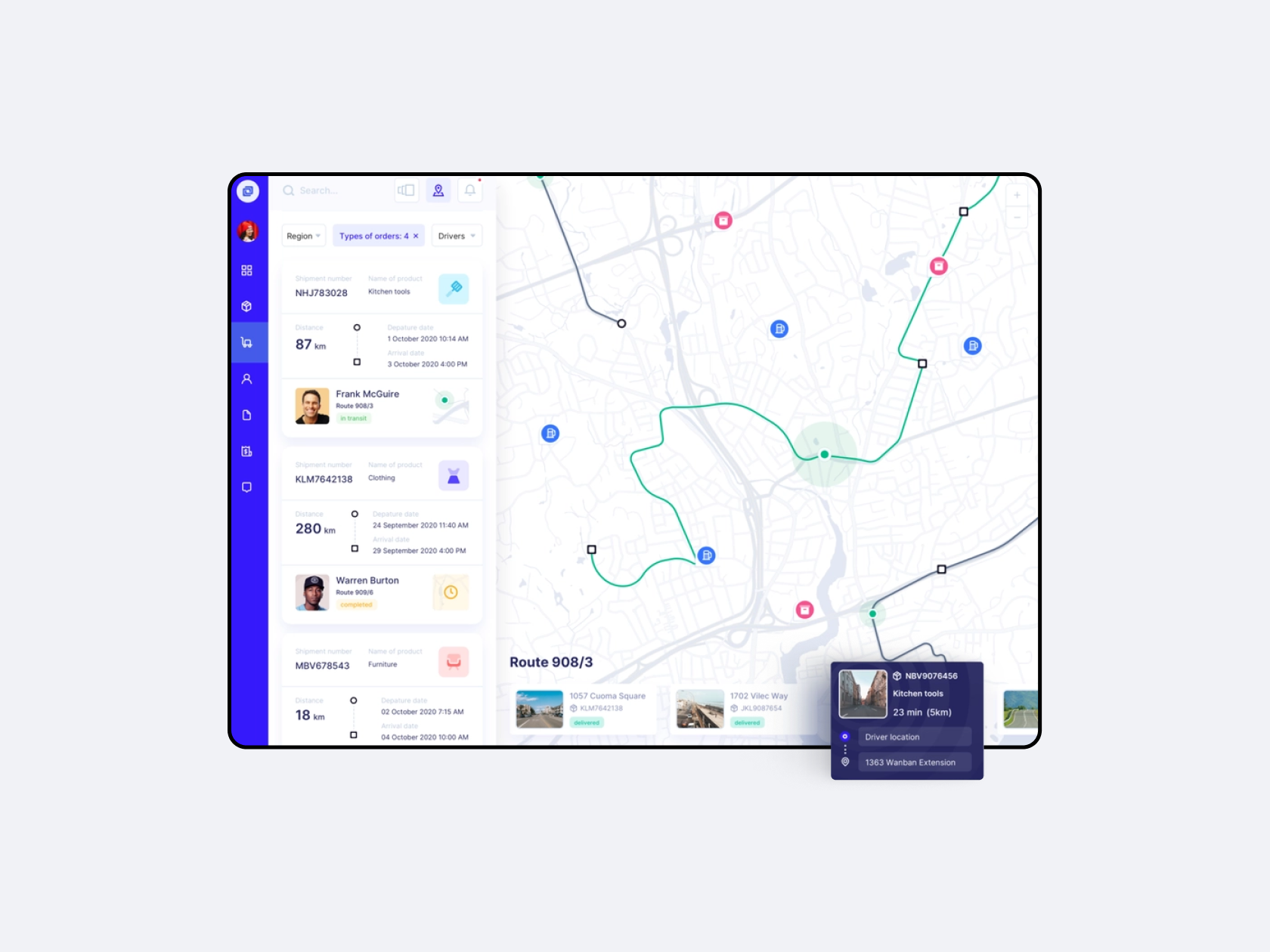 ELDs streamline operations, maximize profitability, enhance output, and pursue new business opportunities. Every bit of data collected by an electronic logging device helps organizations flourish faster
Truck Drivers Apps
The use of portable devices in transportation has risen over the past decade, leading to more trucking apps. This has given truckers access to weather, fuel prices, traffic statistics, and corporate information.
Apps for trucks improve everyday life and commercial operations. Popular trucker-friendly software may boost your productivity while driving.
Trucker Path allows truckers to compare fuel costs and find truck parking, weigh stations, and truck wash facilities. Over 600,000 truckers use this app, making it a well-known tracking software.
This tool helps truck drivers find the lowest fuel in a given location, which is helpful while on a budget. GasBuddy is available in Canada, Australia, and the US. Since other users provide the data, it's real-time. Every entry is timestamped so you can verify it. Stations, spotters, and credit card suppliers offer accurate app data.
Truck drivers often have trouble and waste time at weigh stations. Drivewyze's system allows truck drivers to bypass and save money and gas, allowing them to stay on the mainline and finish deliveries faster. This program bypasses scales with 98% accuracy based on carrier safety. It's legal and enables hands-free effectiveness without raising data use.
TMS App Advantages for Truck Drivers
Commercial transportation must be flawless. To maximize corporate performance, maintain driver safety. Integrating new data-gathering technologies can enhance vehicle efficiency, safety, and health. You can now understand what's happening on the ground without calling drivers back to the shop. Truck drivers need to understand this new technology so they can analyze the vehicle's performance and spot any concerns.
Modern transportation management and TMSs may benefit businesses. Advantages include:
Client and business costs drop.
Streamlining across geographies, transit methods, and carriers.
Automating business operations to improve billing and documentation.
Increased visibility and travel security.
Fewer manual procedures reduce delays and speed up delivery:
Global freight tracking on a single platform.
Improving import and export compliance is to decrease penalties and shipping delays.
Better reporting improves action, process, and business insights.
Real-time information and decreased shipment delays improve customer happiness and service:
The ability to build the business by delivering on-time shipments.
Automation
The ability to notify drivers of load allocations directly and eliminate unnecessary messages, calls, and emails. Share a rate confirmation, pickup and delivery addresses, appointment hours, and comments. The drivers may examine all existing and future allotted loads quickly.
Documents
Reduce the chance of forgetting key documents and improve driver billing and settlement.
Drivers may upload critical load paperwork like the bill of lading and proof of delivery in the TMS app.
Drivers can upload cargo and documentation photos for a charge.
Organize driver settings
Drivers may select preferences, such as sleeping berth, preferred truck stops, and states to avoid, on the truck driver app.
Drivers register vacation time using the app so load planning can accommodate it.
Never ignoring a driver's request might boost retention and satisfaction.
Automation track-and-trace
Track loads and drivers via GPS.
Drivers update load arrival, departure, completion, and other events.
Instead of checking on cargoes, find out if they've been picked up, where they are, if they've been delivered, and the remaining stops' ETAs.
How do you rate this article?