The content of the article:
The science of making sales has become more complicated these days. There is still space for artistry, but you need to integrate a digital tool to increase sales. The CRM software oversees the complete sales cycle, including sales processes, teams, and processes.
Client relationship management platforms provide workflow management tools and automation features to make your sales more fruitful with minimal resources. It is essential to know your company's needs to pick the best CRM software for your organization.
Below we discuss the best sales CRM software.
1. Salesmate
Salesmate is a CRM software for people that wish to spend more time making sales and less time knowing how to use new applications. It is ideal for new enterprises but can also be used in construction industries and real estate.
The Salesmate platform constantly enhances itself and has had significant upgrades to its reporting and analytics. Salesmate has also included new phone calling tools, deal management, and mobile application improvements. The latest features include DocuSign integrations and live chat.
2. Zoho CRM
The Zoho CRM software caters to all-sized businesses, and it has an easy user interface, social media features, and customizable interfaces. This platform lets users rationalize their everyday activities and define workflows. It is possible to integrate it with Facebook, Twitter, and other social media sites to engage with leads fast and at the right time.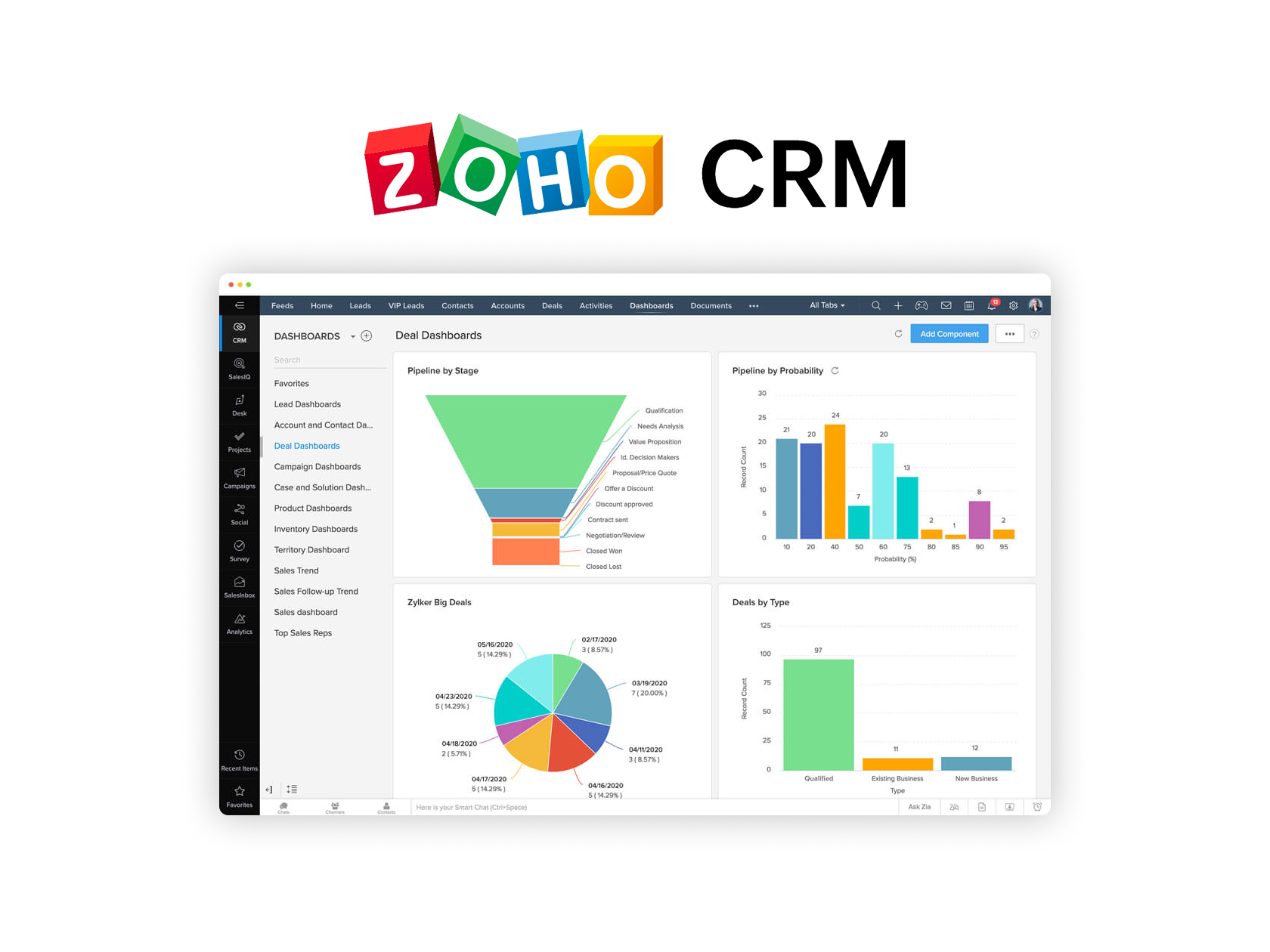 This software is ideal for startups and is available for up to three users, even though it has limited features. Its customization is minor, but the users can send over fifty personal mails every day and access ten email templates.
Its paid edition boosts the usability factor with significant sales and KPI tracking. The enterprise edition has more complex tools like stage-by-stage funnel tracking and data comparisons. It is possible to access Zoho's extended features with its Ultimate edition, a 30-day free trial.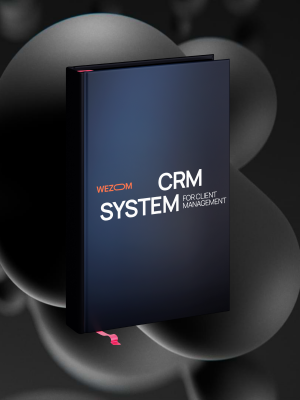 CRM system for
Client management
Quality customer support will help your business to be in demand and grow in terms of profits!
3. Really Simple System
The really simple system is easy but sophisticated. It is an easy-to-use software with client contact management, marketing automation, and leads management. This software also has enhanced encryption and data security, making it popular within top government agencies.
This sales CRM has a free plan for up to three users.
4. Capsule
The Capsule software improves customer relationships, but it also enhances business relationships. It is easy to achieve this with its simple interface and no learning curve. Instead of accumulating extended features, this software has proven to be good at managing daily activities. It is possible to know what happens with your sales pipeline instantly and your team's needs.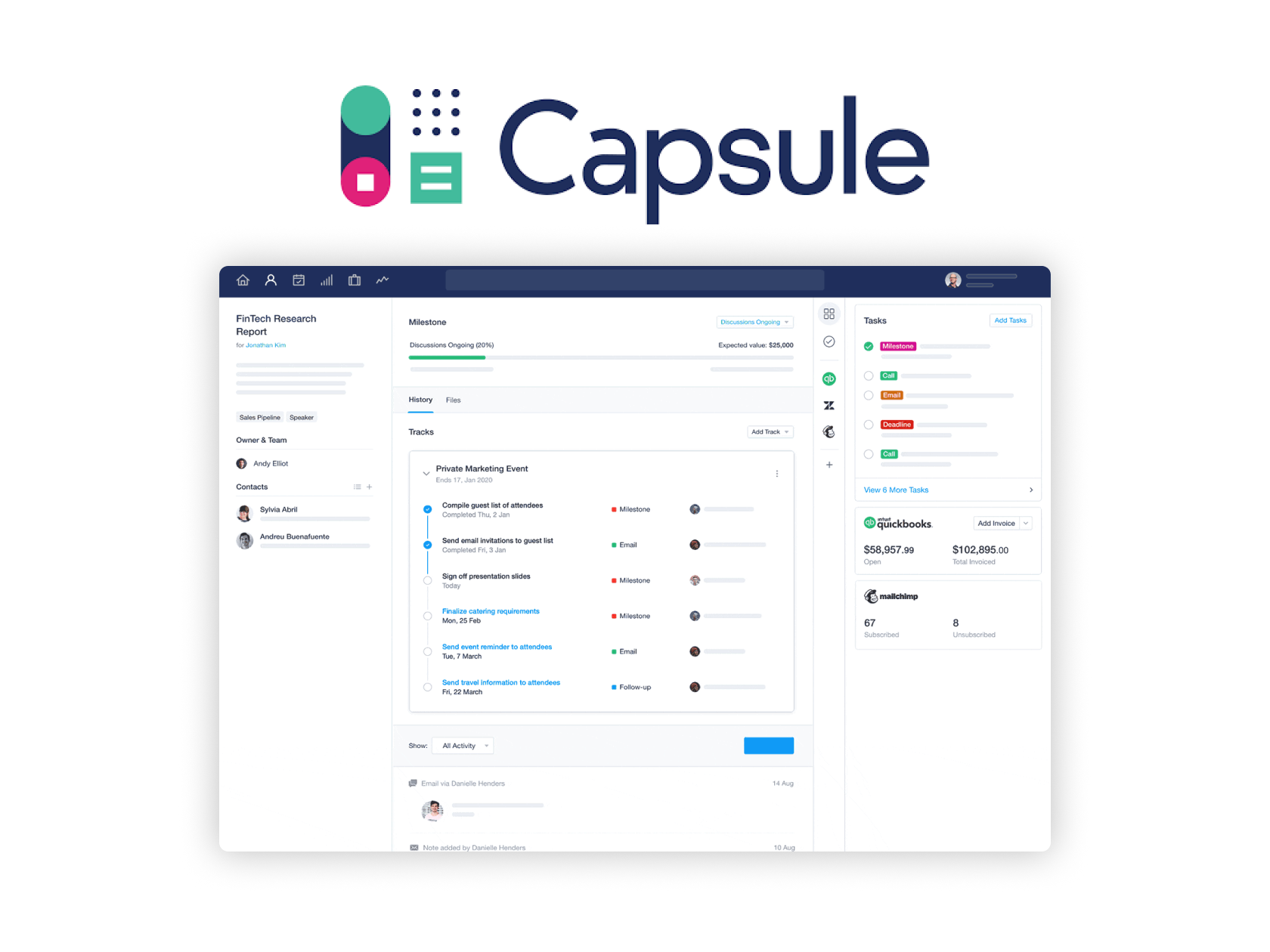 The capsule makes it easy to find crucial information, import contacts from Google, and view the CSV spreadsheet. It will help get its free version if you manage an enterprise alone or have a partner.
Its free plan is limited to 250 contacts, and you must BCC your contacts to Dropbox to track them from email.
5. Freshsales
Freshsales is among the best CRM for sales teams since it offers everything they need. Its best features include attracting quality leads, improving client relationships, and driving deals using AI insights. This software motivates sales teams with its great features, enhancing productivity and work performance.
Salespeople can get insights into the perfect deals and what steps to take to improve sales. The Freshsales software is ideal for enterprises that want to take the following action in pipeline management. Like most vendors, most features are enjoyed by premium users, but the free version is also effective.
6. EngageBay
EngageBay is one of the best sales CRMS, and it markets the following business suites;
Marketing automation
CRM & Sales bay
Live helpdesk and chat.
The CRM & sales bay offers the management tools needed for an organization's growth. This platform provides aggregating contact information from your client's touchpoints and multi-channel listening. The EngageBay software is ideal for tracking web activity, click & open rates, and email responses.
Integrating this software with Office 365 or Gmail is possible to streamline your business's operations.
7. Salesforce
Salesforce software provides a customizable CRM application with well-developed and deep tools to boost sales and other integrations. It is a robust system that lets sales managers create complex work management systems. The Salesforce software automates the most challenging tasks and offers a two-week trial for all plans.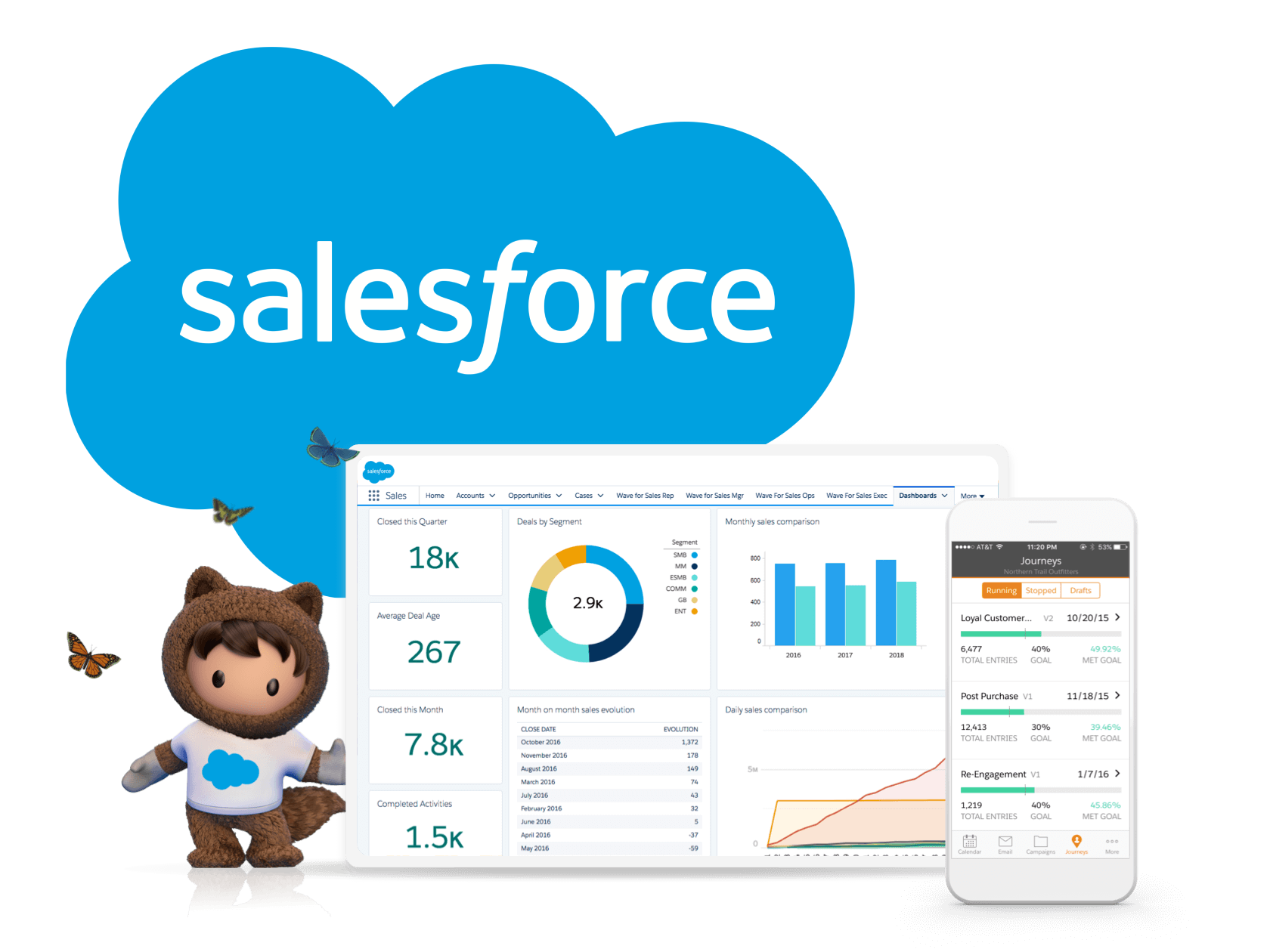 8. HubSpot CRM
HubSpot is a common name in the CRM world and has a free plan with standard features. This software handles the sales processes' basic requirements like lead management and checking your customer's interactions. It also has a Zapier integration that lets you share data in apps like Google Sheets and Slack.
However, it has limited options that can be challenging if handling a complex task. It is free and has an unlimited number of users.
9. Copper
Copper has a deep email integration with Gmail, meaning it is super helpful. It is a highly visual and designed software that enables you to manage leads in the qualification process. It is possible to access contacts via voice or email, and its voice transcription feature allows you to take the fly notes.
The weekly reports cause improvements in your team's workflow and communication, while custom alerts and filters keep you updated with the latest deals. It is ideal for startups and has a 14-day free trial.
What Does CRM Do for a Company?
Research has shown that CRM will be the most significant area of revenue in enterprise software. You need a strategy for your future if you want a long-lasting enterprise, and the above software will give you a better look at your clients.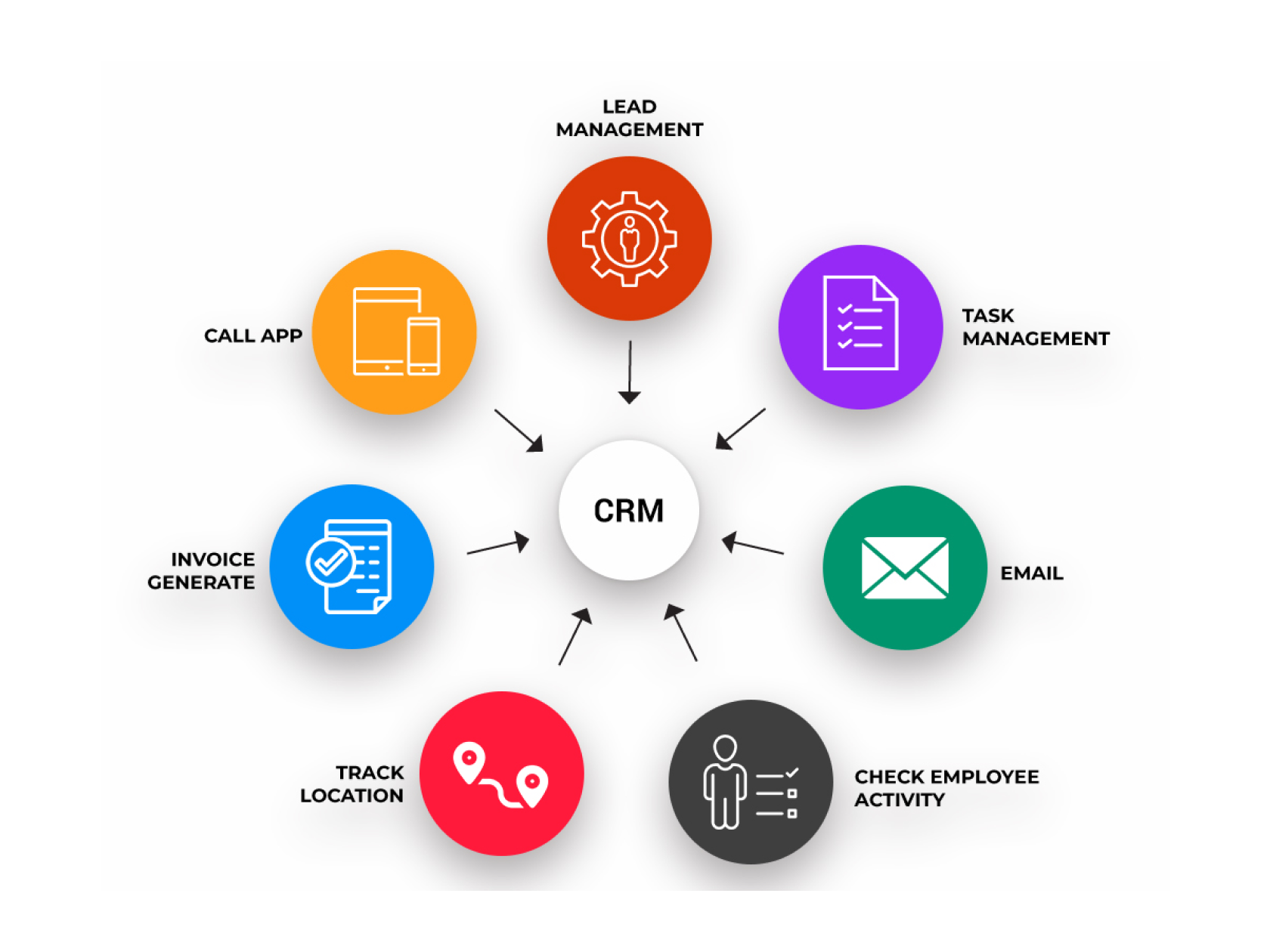 It is possible to access everything in one place. It has a simple dashboard that tells you about your client's previous relationship with you and any outstanding client issues. It is also possible to include data from their social media sites like what they share, likes, and dislikes, among others.
Final Thoughts
CRM software is an essential part of all-sized businesses and has become common recently. The above article has discussed the top software you should consider, and you can reach out for more information.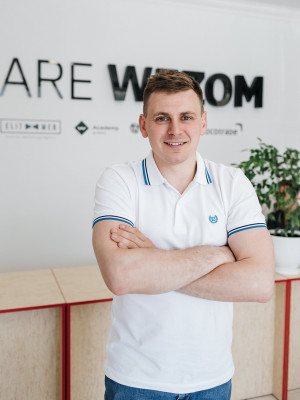 Let's discuss your project!
Contact us today to hear more about how you can select WEZOM Int. as your CRM provider.
How do you rate this article?