The content of the article:
Truck drivers are one of the most profitable jobs in the USA, and it is also one of the most sought-after specializations. There are several reasons for this: more and more businessmen in the country are establishing their own companies and offering services for truck transportation. It is also happening because, in the USA, trucking is a relatively inexpensive type of transportation at a cost, unlike railroad, air, regular shipping, and so on.
In the US, there are excellent roads that allow you to connect any metropolis with a small town. In addition, during the last year impacted by the pandemic, the demand for trucking in the country doubled. This led to the fact that truck drivers, who were already lacking, became even more appreciated. Today, firms offer them not only favorable salaries but also very good working conditions.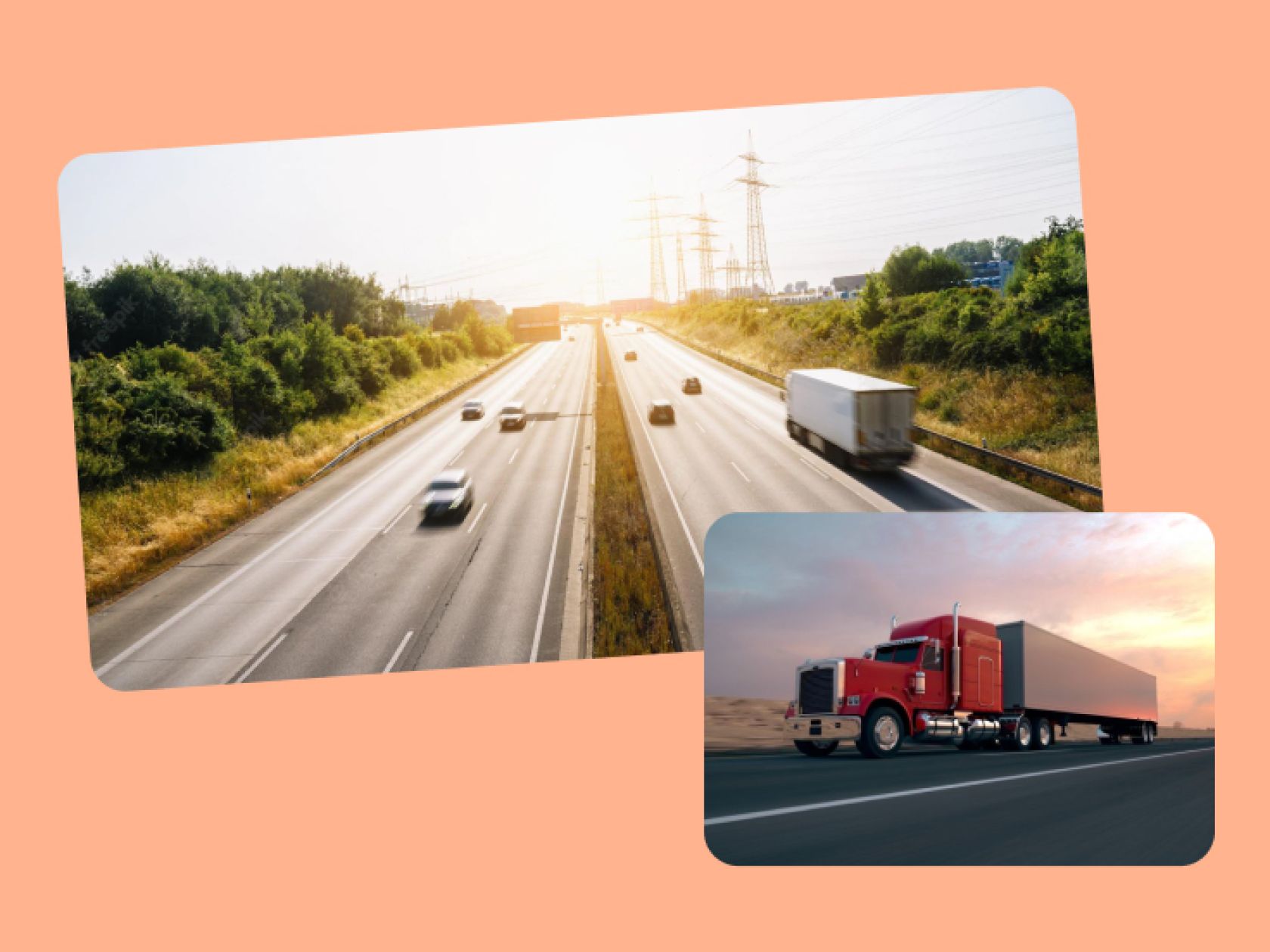 So what is the salary of the average truck driver in the United States? Let's explore the topic.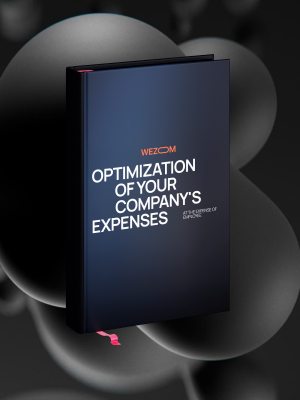 Optimization of your company's expenses
At the expense of employee
Let's look at the most basic ways to save money on the most basic workflows in logistics companies in 2023.
30 to 50 Dollars Per Hour
The difference between the salaries of truck drivers can be significant since several have an impact on how much a truck driver earns. Some of them are:
commercial license;
company's profit;
the type of cargo;
personal qualities.
According to PayScale.com, the portal that maintains average statistics on the salaries of workers throughout the United States, the minimum wage for a trucker in the country ranges from 30 to 50 dollars per hour. This indicator increases according to the driver's experience. The type of load is also important.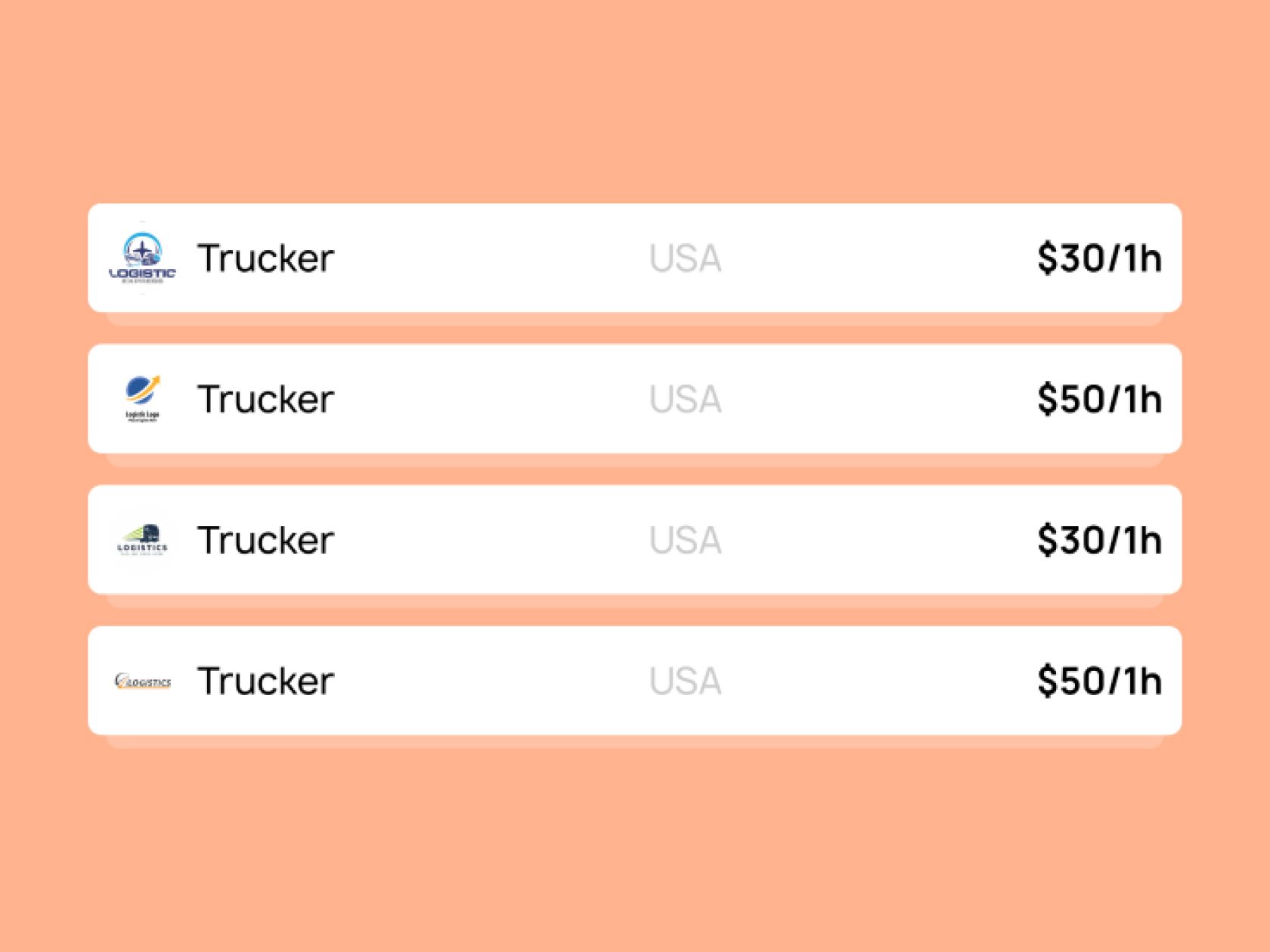 For example, those truckers who work with hazardous materials (HAZMAT), can earn 35 percent more on average than regular truckers. Long-distance haulers (or OTR drivers) can get even more. This type of driver can earn 60 to 120 thousand dollars a year (bonuses from the company are not included).
The earnings directly depend on the following factors:
Firstly, the company he works for. Of course, an agreement with the employer on working conditions and wages is an individual issue, but some details are still worth considering.
If a truck driver gets a job in a small company, then it is important to understand that the company does not have a lot of money to offer, and it's not guaranteed that employees will pay well. The periodic increase in salaries is also not guaranteed.
Some managers in small companies ask drivers to work as independent contractors for a certain amount of time. This shifts the entire tax burden onto the shoulders of the truck driver. On the other hand, developing firms with competent management tend to invest every free penny in the progress of a new specialist. In addition to this, you will have constant communication with the administration and the opportunity to establish reliable partnerships with them for the long term.
A large company will always find free funds available for drivers, but the investment itself depends on the principles ​​of the company. Some set certain rates for the workers, and increase salaries depending on the length of service and the driver's potential. In addition, they usually offer bonuses, additional courses, or an opportunity to move to another state at the expense of the company. There are those who place little value on drivers' work, therefore, when choosing a company, you need to focus not so much on its size, but on its reputation.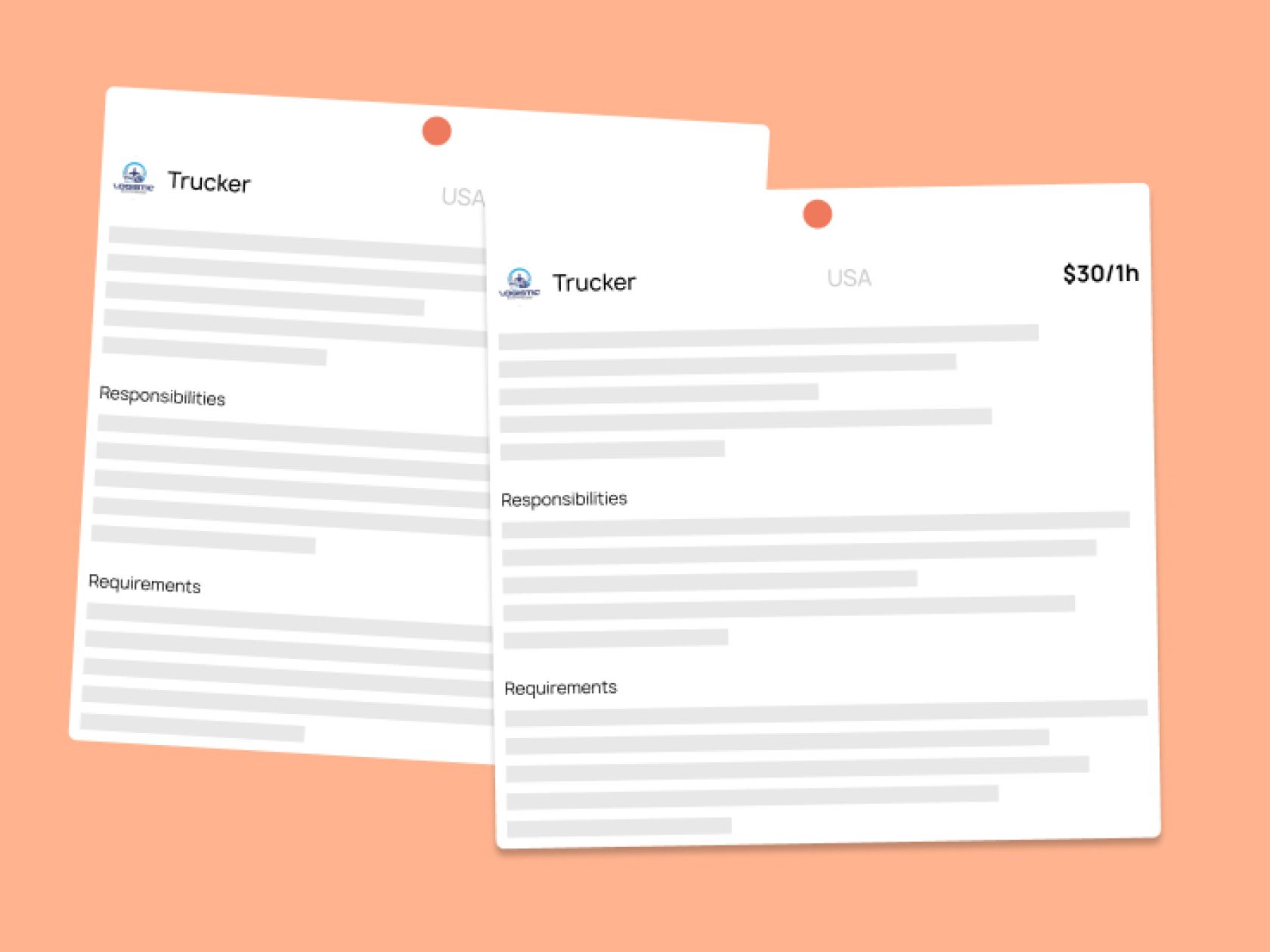 Experience Matters
Driver experience
American law allows a truck driver to start at the age of 21. A novice driver is likely to receive half as much as an experienced truck driver: his salary will be around 15 to 25 dollars per hour.
In fact, he pays the company for providing training for him. Many companies start training novice truck drivers, offering them to take courses and get a driving license under certain conditions. In addition to a license, such a driver also gains work experience, which means he becomes more sought-after in the market. An experienced truck driver earns about twice as much as a novice.
CDL License
Every truck driver, regardless of employment status, needs a commercial driver's license (CDL). There are companies that are willing to hire drivers without this license, but this is a risky decision. For example, if a serious accident happens, the Department of Motor Vehicles will definitely pay attention to the fact whether the driver had a CDL license and whether he was doing his job legally. If not, the driver faces a serious fine, and this amount of money can easily be deducted from his salary.
In addition to all of the above-mentioned facts, the trucking business system in the United States is designed so that the CDL license gives the driver an advantage and he earns more than a trucker who does not have a CDL.
Types of cargo
Truck drivers in the US can be divided into 6 main categories. Depending on the category, the type of the transported cargo is also determined.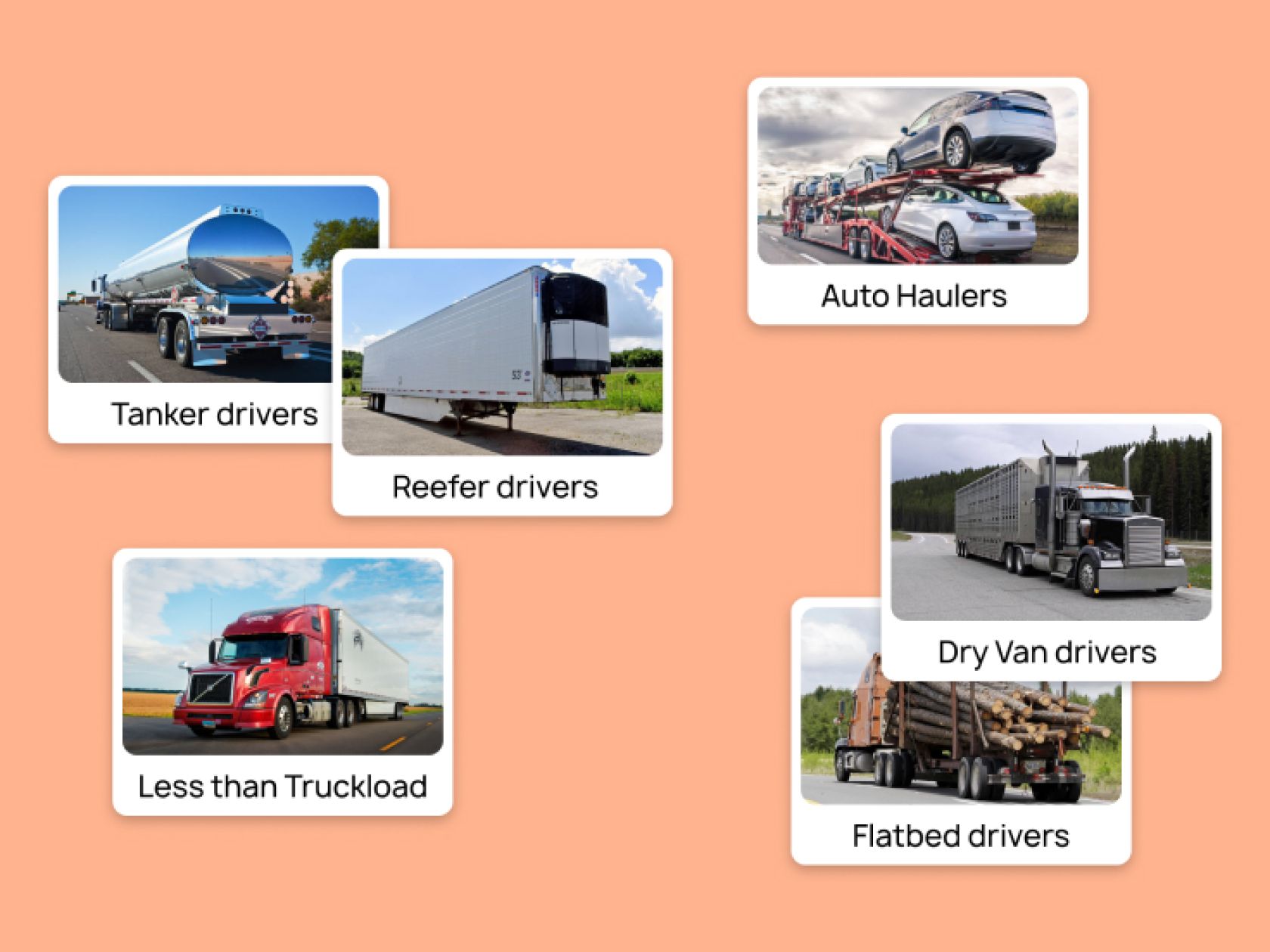 Tanker drivers is a category that describes drivers who transport gasoline or other flammable substances. In order to perform this task, they have specially equipped tanks. Reefer drivers perform transportation of frozen or chilled products such as fish, ice cream, meat, and so on. It is transported in special trucks with refrigerators.
Less than Truckload drivers usually work with shops. They transport light cargo across the country's territory. Flatbed drivers work with bulky goods like building materials, metal pipes, logs, etc. Dry Van drivers are those who transport goods for large wholesale bases with a maximum shelf life. Auto Haulers deal with international transportations like cars, motorcycles, or construction equipment. The highest earnings usually belong to tanker drivers in case they are working with dangerous cargo and dry van drivers.
The state in which the truck driver works
According to data provided by the US Bureau of Statistics, there are certain states that pay their truckers more than others. The states that offered the most in 2020 were: Alaska, New York, Wyoming, North Dakota, California, Colorado, Connecticut, Illinois, Massachusetts, New Jersey, Oklahoma, and Washington.
Bonuses for salary
Salary bonuses are provided by almost every transportation company, due to the fact that truck driving is a popular occupation. Companies usually seek to retain employees with the help of various bonuses. In most of the cases, they include:
bonuses for registration and employment for the new drivers;
bonuses for monthly mileage. The driver's truck is rewarded if a certain mileage was passed in a month;
bonuses for ensuring safety. It is provided if the driver travels a certain number of miles in a certain amount of time without any incident;
bonuses for saving fuel on semi-trailers;
bonuses for net inspections by the Department of Transportation (which conducts an inspection of truck drivers every year);
bonuses for providing recommendations to other drivers to get a job in this particular company.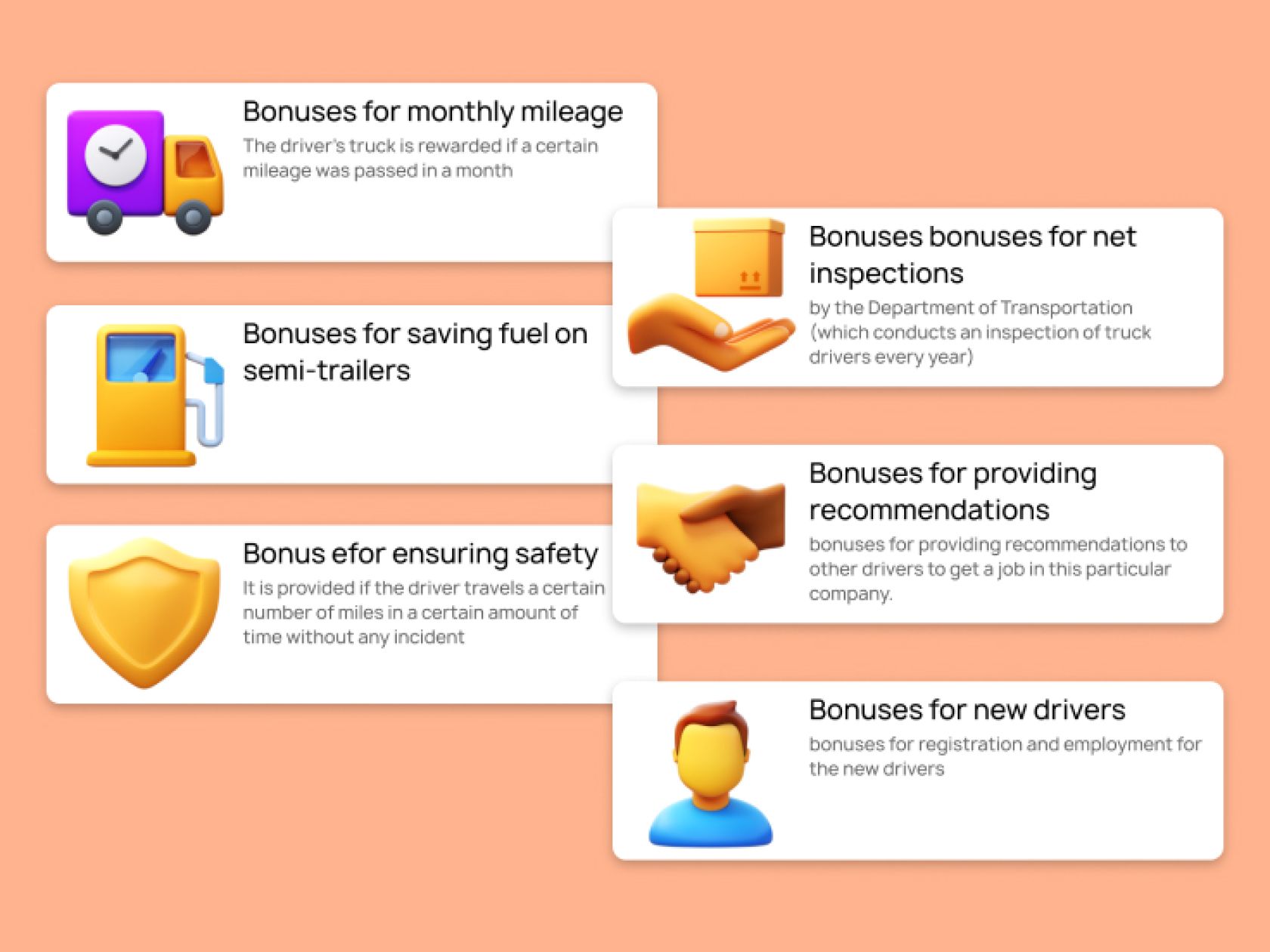 Besides that, it is worth mentioning that there is a category of drivers that work for themselves. It allows the maximum profit in the field of transportation. An experienced self-employed driver can earn over $221,000 per year. But there are also certain risks: how much a driver earns totally depends on the amount of how many orders he can find and how much costs he is able to reduce. The costs may be significant.
The costs of a self-employed driver may include not only the purchase of a truck, but also the maintenance of the car, the cost of fuel, insurance, taxes, and so on. In addition, it is he who will spend time searching for new clients and monitoring the payment for services from brokers. Every driver decides for himself whether to take on this type of job. In the "private" type of employment, there is no maximum amount of earnings, but there are many issues that need to be resolved.
If you want to know more interesting news from the world of logistics, check the Blog section on our website and keep informed of all the latest important events in this area.
How do you rate this article?