ERP systems play a key role in organizations' information management, enabling efficient data handling, superior decision-making, and improved customer service. Unlike traditional management methods, ERPs facilitate issue identification, solution development, and strategy formulation, guiding the organization towards growth and profitability.
Which industry uses ERP system?
The manufacturing industry is the primary user of ERP software, followed by distributors, services, and construction. Accounting is the most valued ERP function, followed by inventory and distribution, CRM and sales, and technology. Over half of IT decision-makers deem ERP systems as a vital investment, with an average of 26% of employees utilizing their company's ERP software.
Despite the significant initial investment, ERP implementation can benefit all sizes of organizations, fostering automation, improving services, and supporting business expansion.
Read more in the report: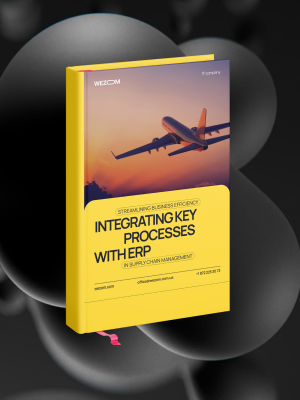 Streamlining Business Efficiency
Integrating Key Processes with ERP in Supply Chain Management
Take the leap towards organizational efficiency and growth today—transform your business with an ERP system now!
How do you rate this article?