In 2022 79% of all employees will be looking for a job position via social media
Today, social media is no longer just a way to communicate and stay in touch with our friends. Some social media can be a great way to promote business, raise brand awareness, offer a job position, or find a job. Furthermore, social networks are a great way to find new staff or hire a specialist in a specific area. Nowadays, if your social media profile is active enough, finding an employee can be much faster and without flaunting it to special employee search platforms.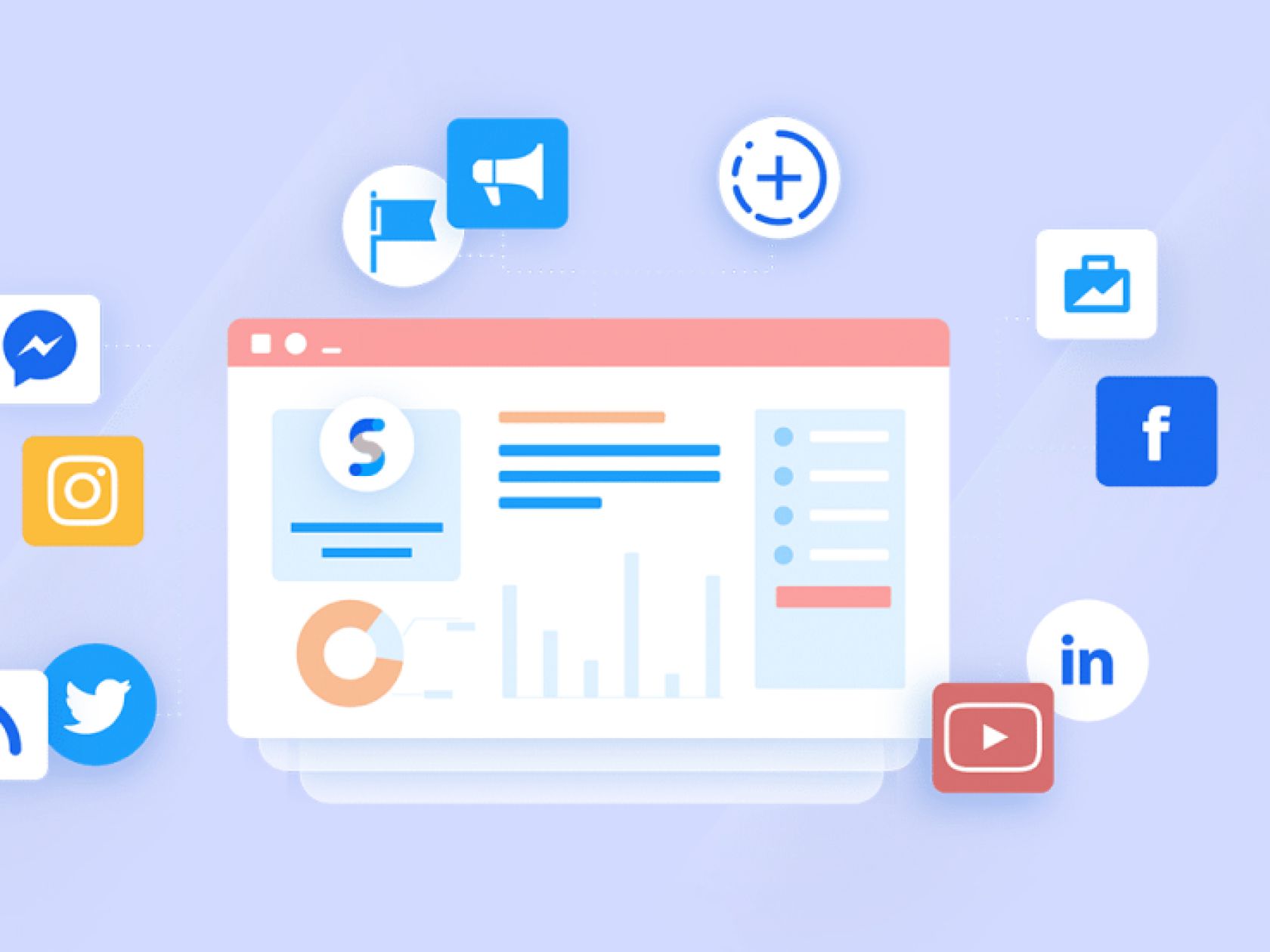 The logistics business is also trying to keep up with trends and develop its social networks. The most frequent and common candidate search requests are for drivers. Finding a good, qualified driver can be a difficult issue, so let's look at a few ways to use social media for advertising for trucking companies and driving for this task.
Ways to Find Drivers in 2022
Finding drivers has always been a challenge for logistics business owners. Because a trucking position requires a driver with certain skills, the search, and testing can take a long time. Some drivers may have already been tested and just looking for new orders, but these people still need to be found.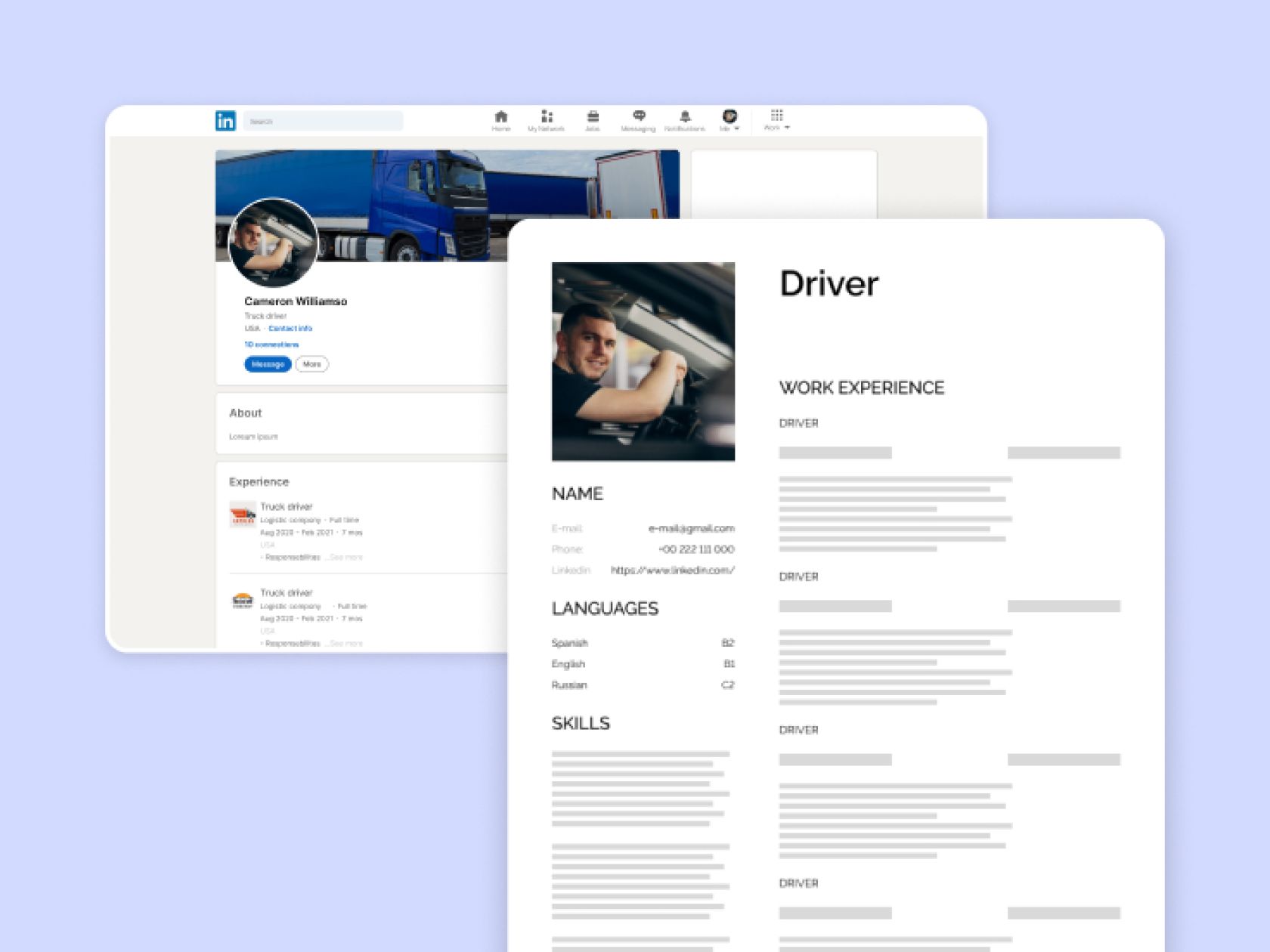 47% of companies are looking for an employee via social media
We've put together two of the most relevant ways to find drivers in 2022 on the trucker social network.
Facebook
Although Facebook is still considered a social network for socializing, you can now also use this platform to search for drivers and other employees. In the case of Facebook, you can announce that you are searching for a new driver and wait for someone to respond to your offer.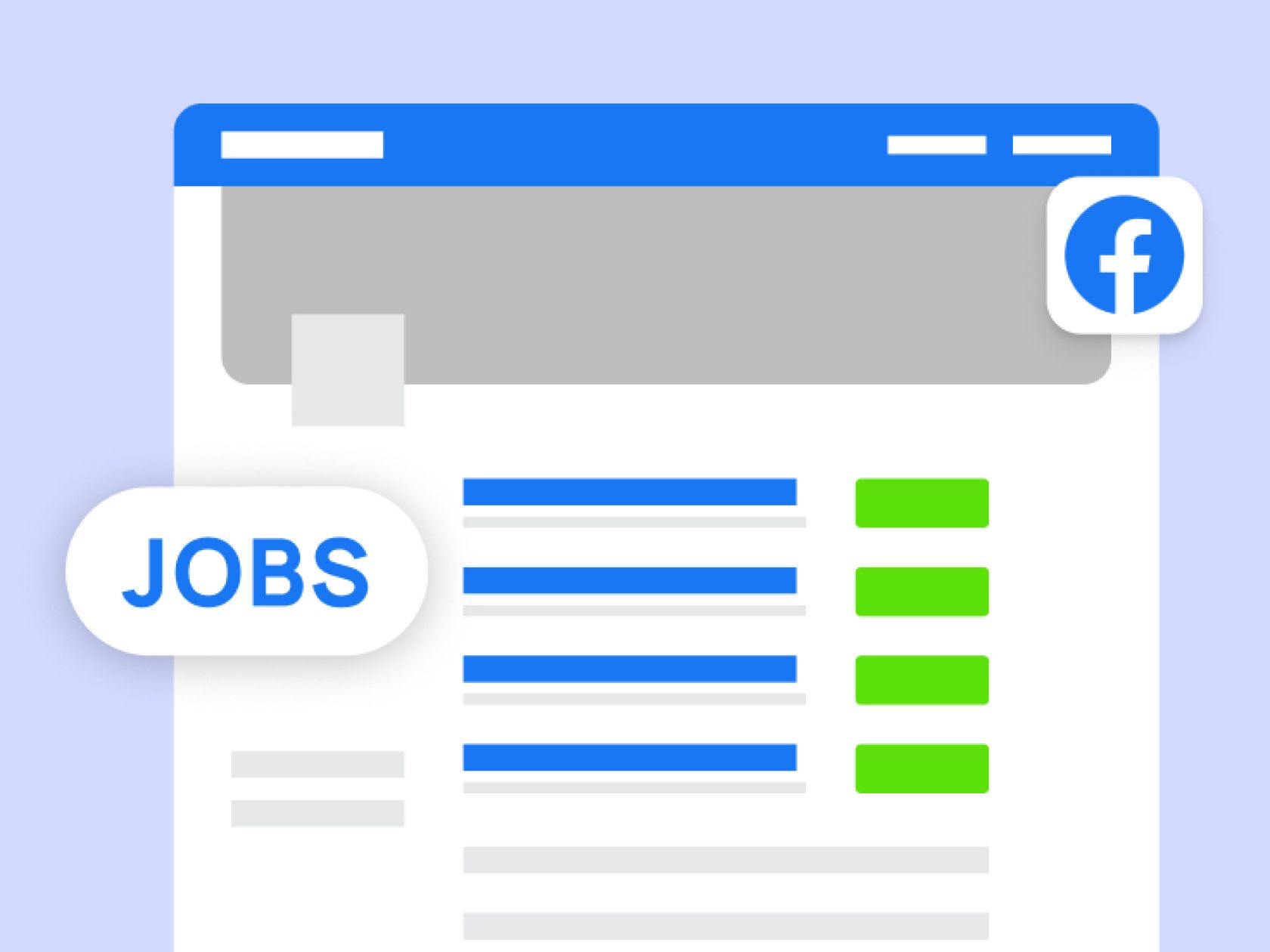 Anyway, if your HR department has the task of finding a new employee and wondering how to recruit on Facebook, the manager can do his or her research and find the right candidates. That said, Facebook is a great calling card from which to get to know your potential employee better, evaluate companies they've already worked for, etc.
Also, since Facebook is a person's personal page, you can determine how suitable he is for you. A certain kind of transportation requires a certain kind of driver. Facebook is one way to get to know a person's identity better, and to see if he is the right fit for the tasks you need.
LinkedIn
If Facebook is a social network aimed more at informal communication, then LinkedIn is the perfect tool and portal for finding jobseekers. On this platform, you can easily specify your search criteria, as well as the field in which you are looking for a jobseeker. Unlike Facebook, drivers immediately indicate that they are searching for a job. This applies not only to the driver position, but to any other jobseeker on this platform.
Fun fact, in every standard resume, employers will look for a link to your LinkedIn page to examine it and find useful information about you as a possible future employee. Your LinkedIn profile can now be seen as a full-fledged addition to your resume.
87% of all companies' HR use LinkedIn to examine and verify the candidate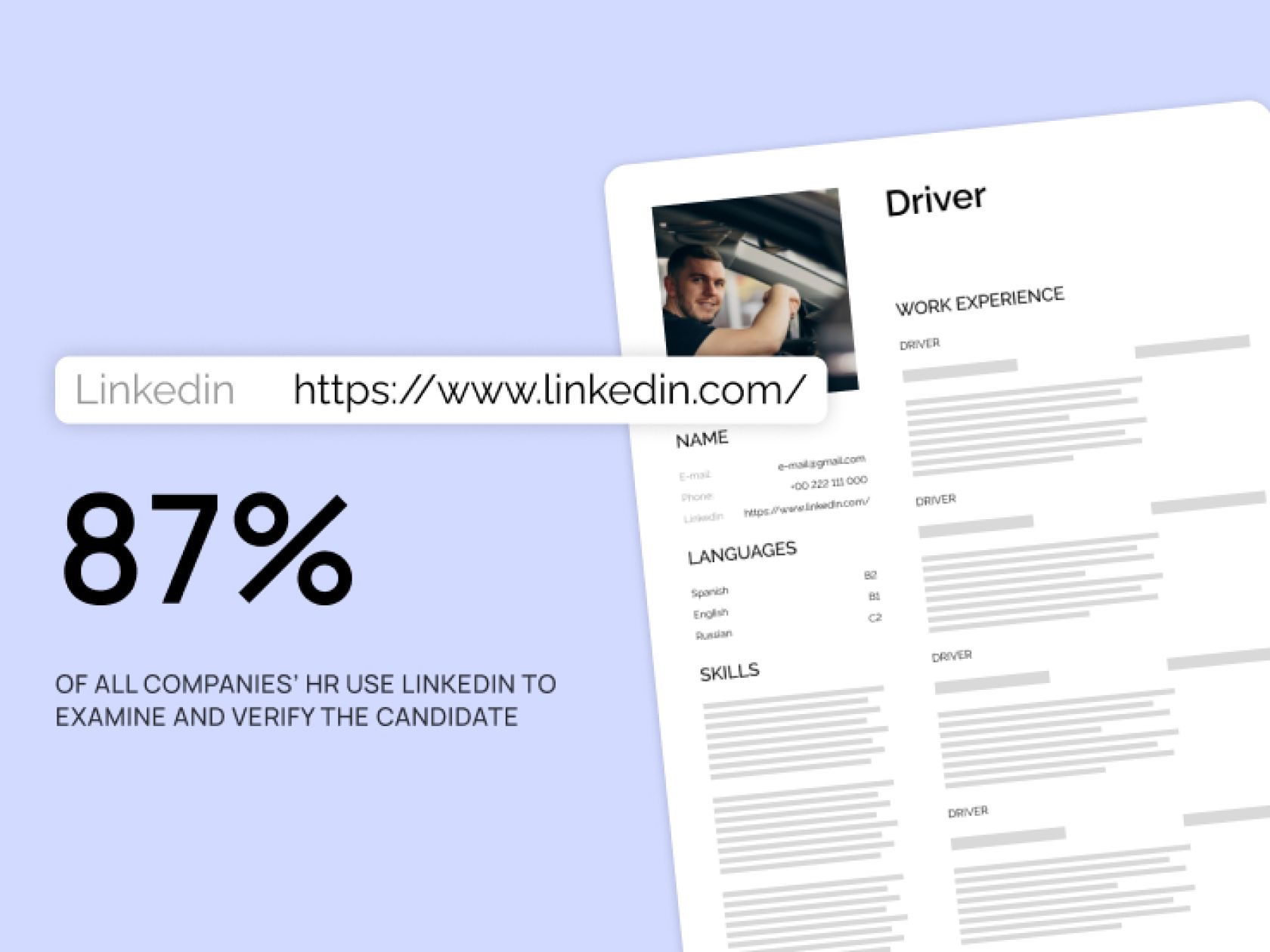 Sometimes you can also find entire agencies on LinkedIn that offer their own drivers. So if you don't want to waste time looking for individual drivers, you can ask for help from special agencies who will find you a driver. In doing so, you will also save time on checking the skills of the driver, which is very convenient. All responsibility for the competence of the applicant is transferred to the agency.
HR POV
If you have already used freigh media and successfully found several candidates, then you can start the interview with each of them. The interview in the logistics business is a bit different from the classic hiring. You should carefully use marketing to truck drivers on the online platforms. If we are talking specifically about drivers, then you will need to do some background checks if he does not have them. Of the essentials a driver should have are:
Drag test, with a negative result. The driver must understand that he is responsible not only for the load, but also for his life when carrying out orders. This requires the driver to be absolutely sober and free of addictions.
The presence of a certain type of licence. You need a different category of licence for different loads. Pay attention to this when choosing a driver.
Stress tolerance. You can easily check the reputation of the driver based on experience from other companies. Whether he had accidents, if so, how many and how the situation ended.
Ability to handle the truck. Sporadically, a truck can break down at the most inopportune moment. The driver can call an emergency service or fix the breakdown on his own, if possible. The second option is of course faster and more profitable.
After all, HR's job is to find a candidate with certain requirements and post logistics information. The rest of the verification should be done by specialists.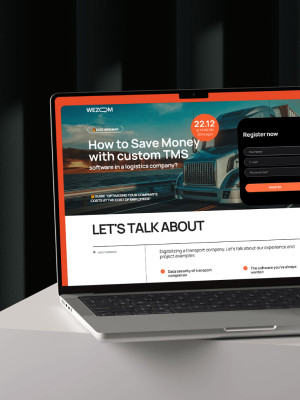 Free webinar!
Register for a webinar by WEZOM
For More Information
Using trucking social media is a good trick to make it easier to find applicants for your firm. This method works for HR managers as well as if you would like to find a driver yourself.
You can search for a driver on your own, or you can hire a recruiting agency to do it. You can find out how to search for a driver and what steps are needed for this in the article at the link.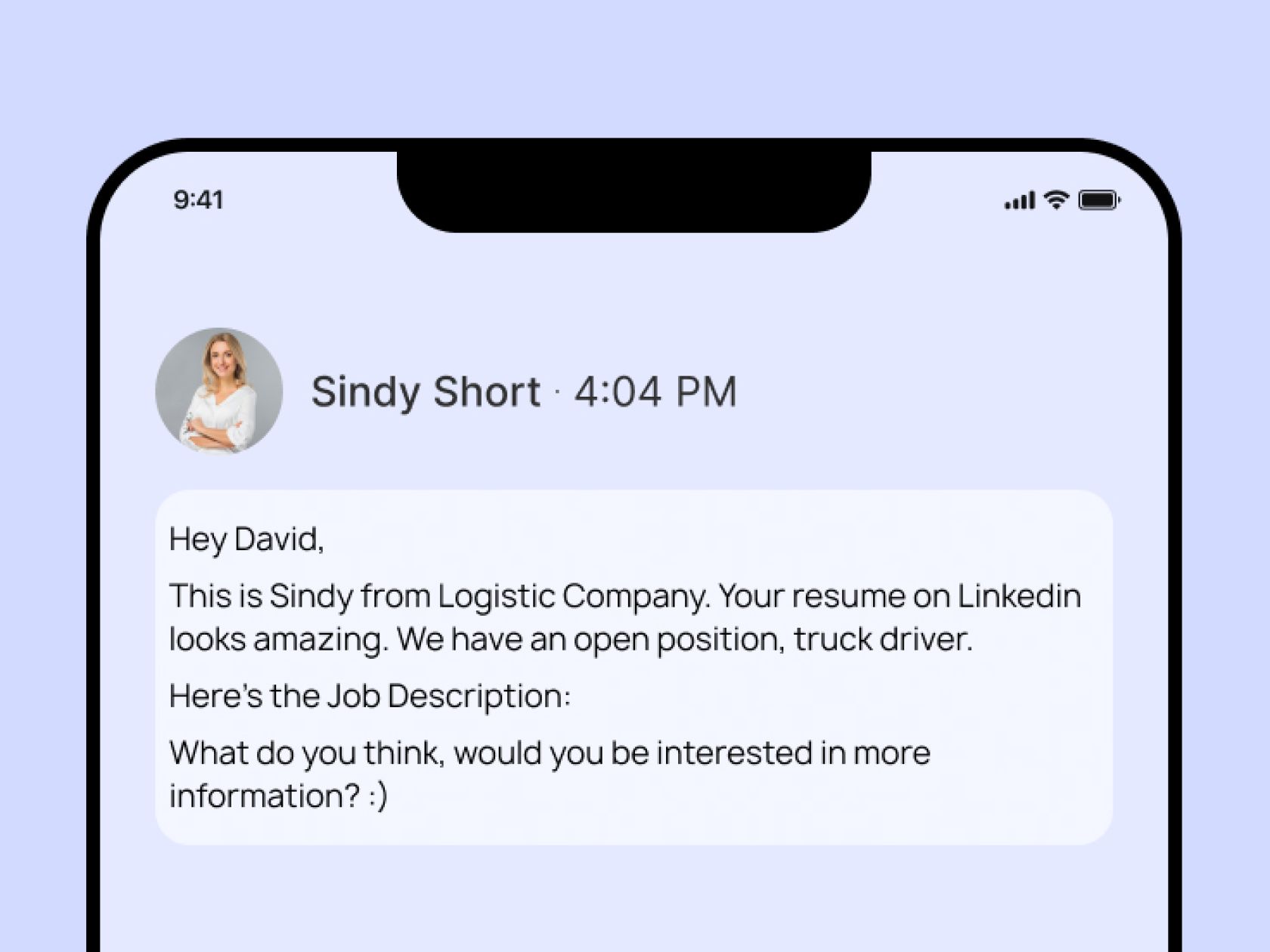 50% of all employees would not accept the company's offer even with a high payment in case it has a bad reputation
This fact would be good advice for every company looking for any new member of your team. Make sure your employees are happy with their working conditions, and new candidates for any position will search for opportunities to become part of your company.
How do you rate this article?