What does TMS integration involve? It allows for easy data transfer by utilizing online and mobile technologies, TMS integration makes it simple to collaborate with various organizational units and businesses in intricate logistics networks.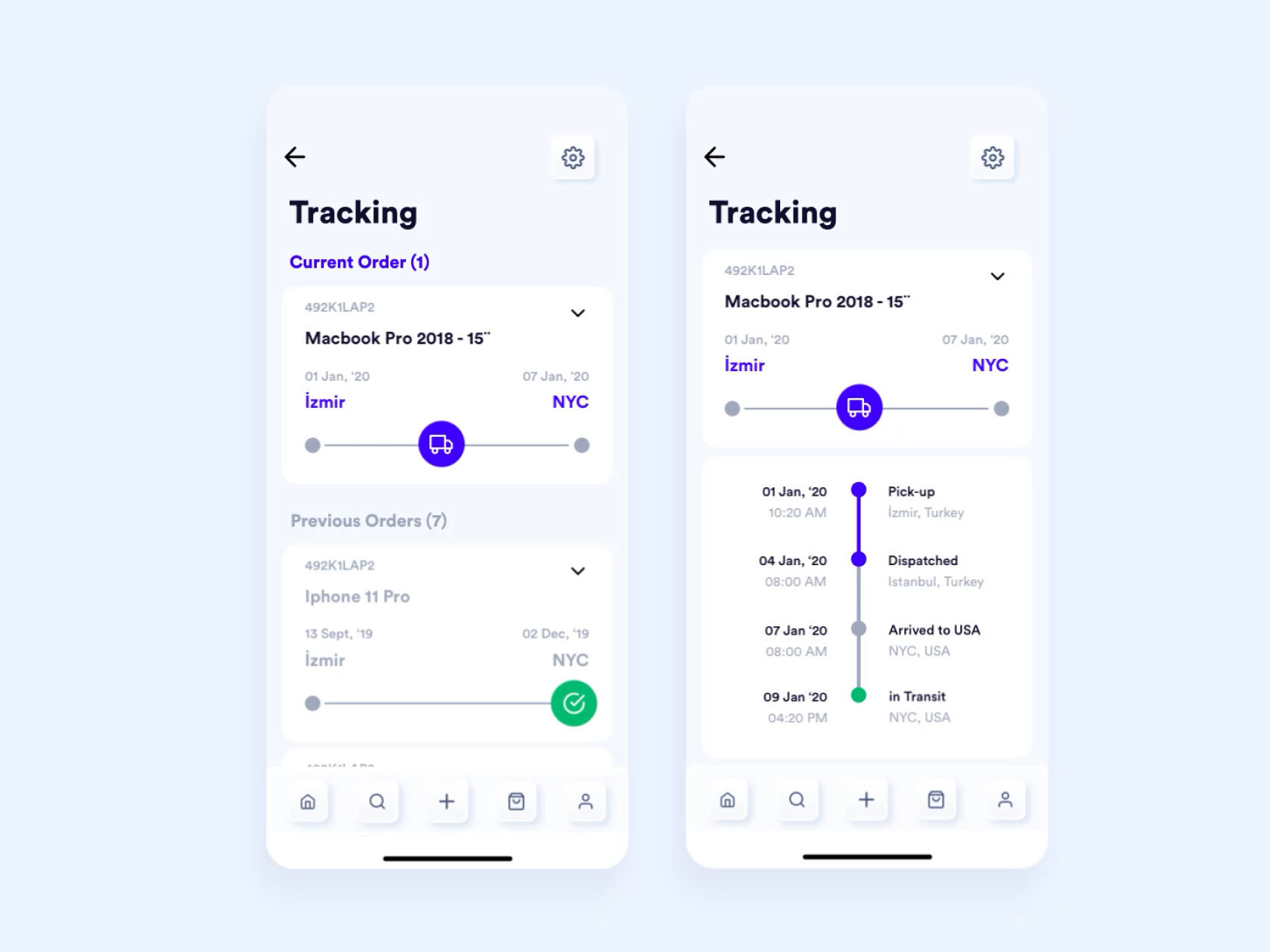 By doing this, you can make sure that your processes include drivers, customers, suppliers, partners, and other service providers.
For instance, drivers may accept transport orders, record status reports, reserve time slots, and record allocation alerts from suppliers. Recipients can receive shipment notifications and report delivery confirmations. It is simple to collect and transmit information and documents.
Features for drivers may include:
Mobile device use.
Improvement of communication and control possibilities.
Real-time, effective transport management.
Varying supplier and service provider portals.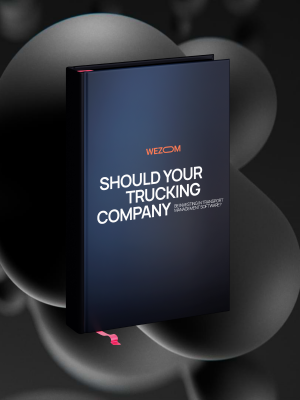 Should your trucking company be investing in
Transport management software?
Let's see in which cases the development of your own logistics platform is necessary, or even irreplaceable!
Additional Modules That Can be Connected to the TMS Already in Use
Specialists indicated that we can use:
The integration of warehouses with warehouse management system integration.
The integration of onboard vehicle systems for electronic logging.
Pre-analytics.
Remote temperature control in refrigerated trucks.
Vehicle telematics technology based on GPS, which will be utilized to track when the trucks arrive at the site or to monitor engine diagnosis for the driver's safety as well as to lower pollutants, fuel expenses, and downtime.
IoT and telematics integration from market giants such as Motorola Solutions, AT&T, and Verizon Communications which incorporate payment methods that are very useful for the drivers.
TMS enables the integration of mobile document scanning applications and document scanning technologies, allowing for the scanning of information from paper copies.
Informed decisions can be made using the Garther Square, as their research quadrants will aid business owners in making informed decisions about what technology will be the best for their utilization. A Gartner Magic Quadrant is the result of extensive market research and provides a broad overview of the relative positions of the market's players.
A good example of interactive technology that can be integrated with a TMS and utilized by a company and its divers is Goodloading makieta. This loading planning tool enables the planner to rapidly examine and control a transport order for any cargo space. The program helps the driver distribute cargo on the semi-trailer to make the most of its available space.
Goodloading Makieta can provide:
A calculation of free and occupied cargo space.
The driver can quickly verify that a load will be able to fit the space, and if there is space that is available then a plan can be established to add a load.
Efficient arrangement of loads inside the cargo space.
The app is able to distribute loads by making the most of the space available. This application could possibly suggest selecting a smaller vehicle or container, which will financially aid the company and allow the driver to transport the cargo at a faster rate.
Chance of sharing a load project.
Sending a project to the person in charge of loading, which could be the driver, will accelerate the procedure and reduce the possibility of mistakes.
Arrangements of loads are easy to plan and will be efficient as there will not be any overloading of the axles of the vehicle.
How TMS Integration Can Help Drivers with ELD
Any truck driver will tell you there's a lot more to driving and transporting than it may appear. Every business has paperwork, including the trucking industry. Documents such as dispatch logs, mileage reports, invoices, and many more need to be kept up with, arranged, and regularly verified.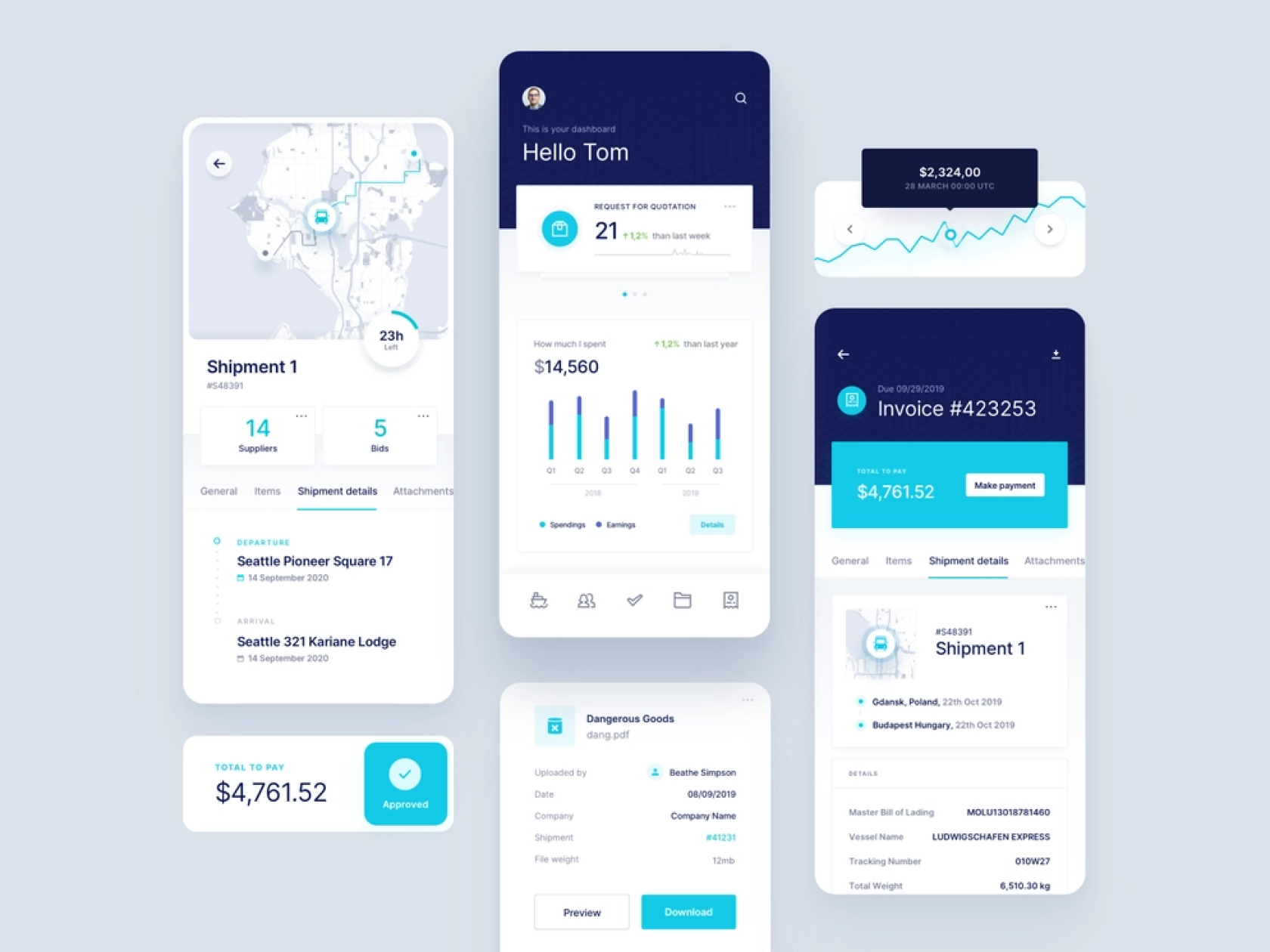 Using modern technology such as trucking management software (TMS) has made drivers' lives much simpler compared to past systems where it was done all by hand.
What is an ELD?
A commercial truck driver's equipment must have an electronic logging device (ELD). It is an electrical system that can be used to track a driver's Hours of Service (HOS). This technology connects to your truck's TMS system and gathers the important data and it is then saved and retrieved through your Vehicle Interface Device (VID).
The data an ELD collects:
The number of miles driven.
Payment per mile.
Hours of Service (HOS).
Engine performance while driving.
ELD also:
Ensures that the truck will comply with the Federal Motor Carrier Safety Administration's (FMCSA) rules on road safety.
Promotes road safety through recording an individual driver's data.
Decreases driver fatigue by signalling once the driver has reached their maximum HOS (they must find a rest stop and take a 30-minute break).
Decreases human error that can cost a company greatly.
TMS and ELD integration for drivers
TMS collaborates with an electronic logging device to gather data. A TMS may be used with an ELD, making it preferable to paper documents. This shows that computations and the necessary data are obtained automatically.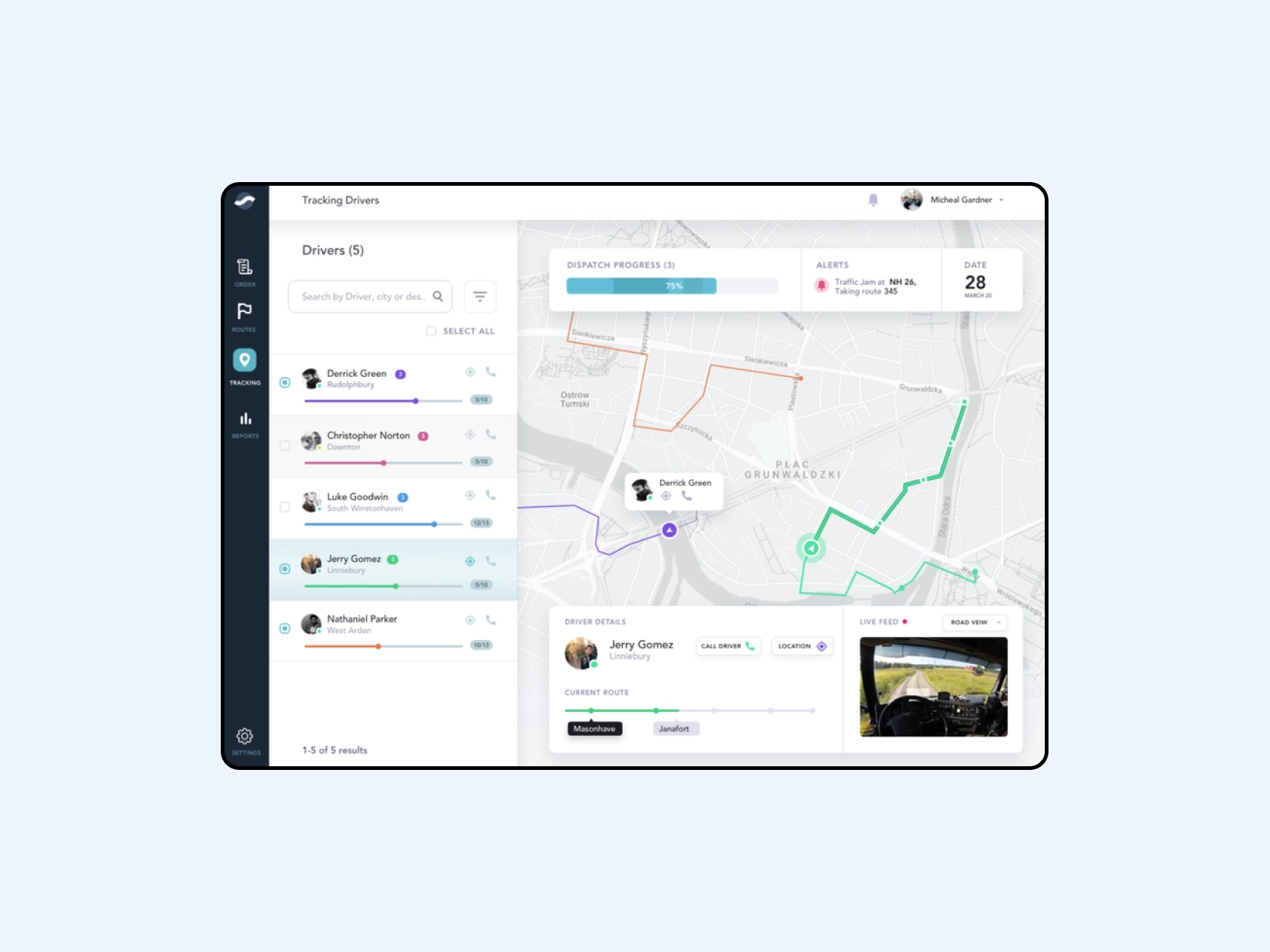 The data is gathered through a vehicle interface device (VID) that is plugged into the truck; it uses Bluetooth to interact with the ELD, once this integration with TMS has occurred it will then start consuming data.
Utilizing this technology is simple, making it user-friendly for drivers. It is based on the format of the existing documentation that drivers must complete. Although many of the forms don't have to be filled out in the same manner as their paper counterparts, they can be. The ELD, TMS, and VID collaborate to calculate tasks like mileage reporting.
Miles are logged automatically. Drivers are no longer required to keep track of the miles their vehicle has at the start of their journey. If the driver didn't begin keeping track of their mileage until midway through their trip it won't make a difference because all of it is taken care of through ELD and TMS. This also maintains the accuracy and fairness of any payments made per mile.
There are accident claims that may be supported through a driver's driving record. The ELD cannot be altered, thus the information it collects may be analyzed to determine different situations, for example, the information can establish whether the driver was being responsible and taking breaks for rest, or if the driving time restrictions were not adhered to. Without access to such crucial data, it would only take one accident to force the closure of a small business's whole operation.
All over-the-road drivers in the present day need an ELD with TMS connection because of how important driving logs are.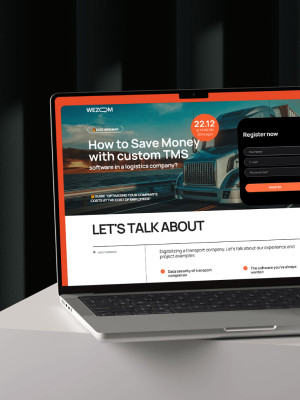 Free webinar!
Register for a webinar by WEZOM
The future of TMS
Systems for transportation management must be increasingly capable and feature-rich in order to give customers faster service and companies more in-depth data. TMSs becoming more sophisticated thanks to machine learning, making better suggestions and more precise forecasts.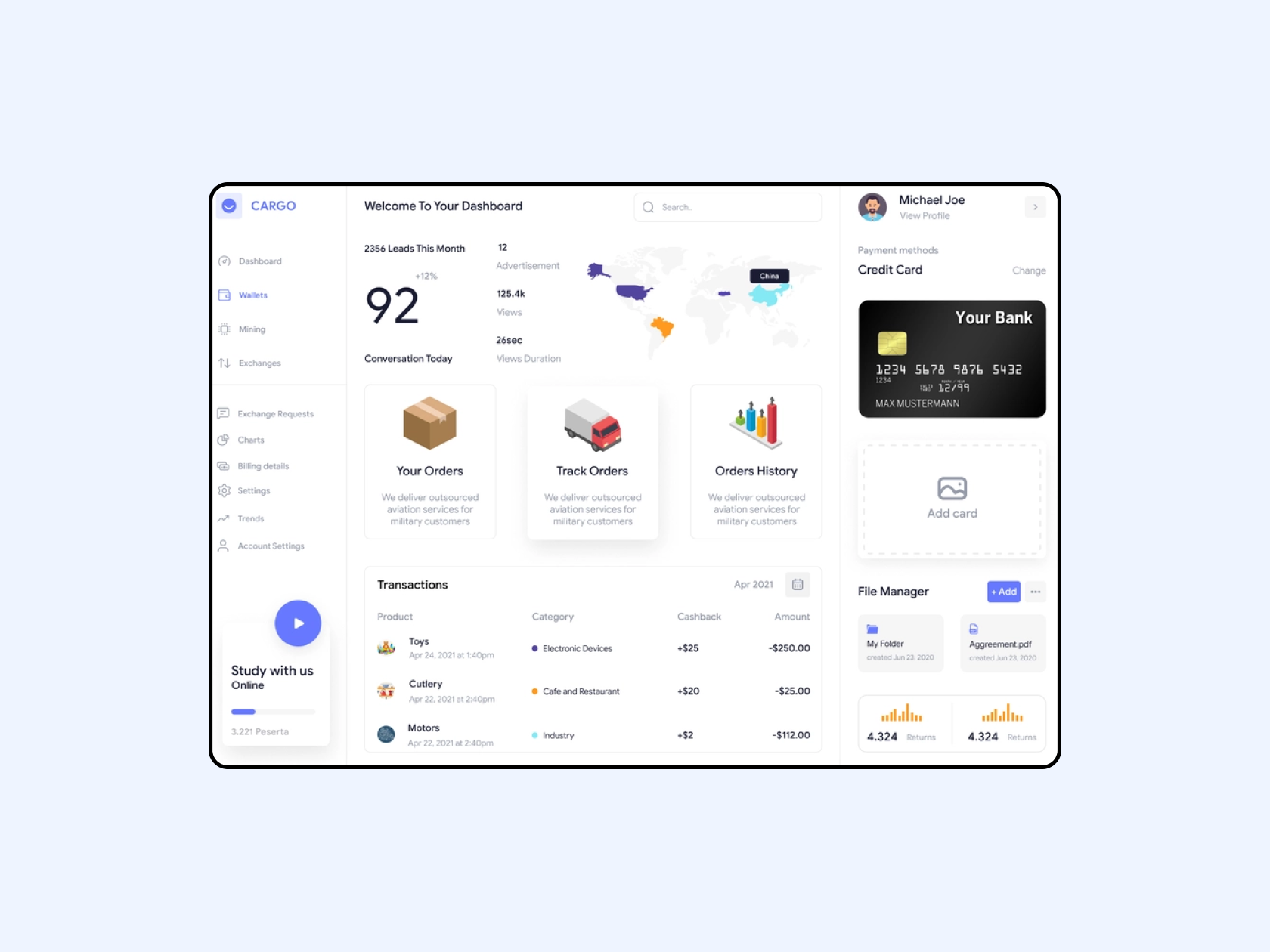 Customers now anticipate two-day and even same-day delivery in addition to on-time deliveries, with real-time updates given at every stage of the shipping process. Supply chains must adapt to stay up with the rapidly shifting global trade restrictions, frequently by making investments in transportation management systems.
To further increase visibility and help drivers provide better customer service, businesses and companies might opt to integrate developing technology into their global trade management and transportation systems. These cutting-edge technologies, which are now becoming very accessible, include:
1. Fleet internet of things (IoT) monitoring
Real-time fleet monitoring, including in-transit visibility of driving conditions, routes, and assets, is now routine thanks to the Internet of things (IoT) devices and sensors. Businesses and companies may save their fuel and maintenance expenses, as well as increase driver safety, and cut back on delays.
2. Digital helpers
Digital assistants (often known as chatbots) provide prompt, conversational solutions to shipment-related questions, which increases customer satisfaction and can aid drivers if a quick and simple solution is needed.
3. Machine learning and adaptive intelligence
Transportation management systems will aid drivers as they may more correctly anticipate transit times, plan capacity, identify at-risk shipments (such as commodities that are about to expire and time- or temperature-sensitive products), and do a lot more by applying machine learning to past data and patterns. The TMS's enhanced artificial intelligence will also allow it to provide suggestions to the drivers that are more precise and well-informed, such as alternate delivery routes during high traffic periods.
4. Blockchain
Blockchain technology is currently being used to create intricate interfaces between shippers, customers, and drivers. Applications like intelligent track and trace improve information security and accuracy while also increasing transparency and traceability throughout the supply chain.
5. Management of the cold chain
Cold chain management, which is important when different temperatures need to be maintained at multiple checkpoints along the supply chain, is another blockchain solution that is accessible in transportation management systems and will aid drivers substantially when transporting fresh produce. For instance, it may be necessary to maintain a low temperature in the truck for perishable or temperature-sensitive goods and products while maintaining a slightly warmer temperature on shop shelves. The temperature may be tracked throughout the supply chain with the help of cold chain management, and the company and the authorities in the nation of origin can get real-time updates. This will decrease pressure on the driver, as they will know the cargo is being protected accurately and updates are constantly given.
"Truck drivers need to understand the workings of the systems and the importance they as drivers play in the company."- Specialist
How do you rate this article?