The content of the article:
Load boards may be a powerful assistant for trucking companies. These online platforms can be used for enhancing connections between different professionals and making their cooperation smooth and effective. By creating lists and maps these tools eliminate the need for routine tasks and minimize the risks of choosing the wrong options. They also allow specialists to have various helpful features to enhance their productivity and become more experienced in their fields.
Also, top load boards allow you to gain more profit as one of the main goals of this resource is to allow shippers, brokers, and carriers to have seamless cooperation for a quality outcome.
Load board apps have different purposes, but all of them help to improve cooperation between brokers and carriers and gain benefit from it. Besides that, additional features help make your work faster and easier by eliminating unnecessary work. In this article, we will try to explore the functionality of load boards, and options for their integration, and try to discover the best ways of using them for carriers, shippers, and brokers.
Load Boards For Different Professionals
Load boards are flexible online platforms that have different functions for brokers, shippers, and carriers, thus helping all of them to reach their professional goals with higher efficiency. The functionality of the platforms is designed in such a way that all of the needs of the specific user are met with the help of digital means.
If you have a powerful digital assistant for your daily work, you will get significant support in the tasks you do on your own, and it may help you tangibly in pushing your business forward. Instead of doing many tasks that take a lot of time, you will get the necessary information or be able to find trucks in one app. Also, the systematization of data into lists and maps helps significantly in making your business processes a lot faster and reducing hassle.
Now, let's cover various aspects of load board functionality in order to know more.
Load Boards For Carriers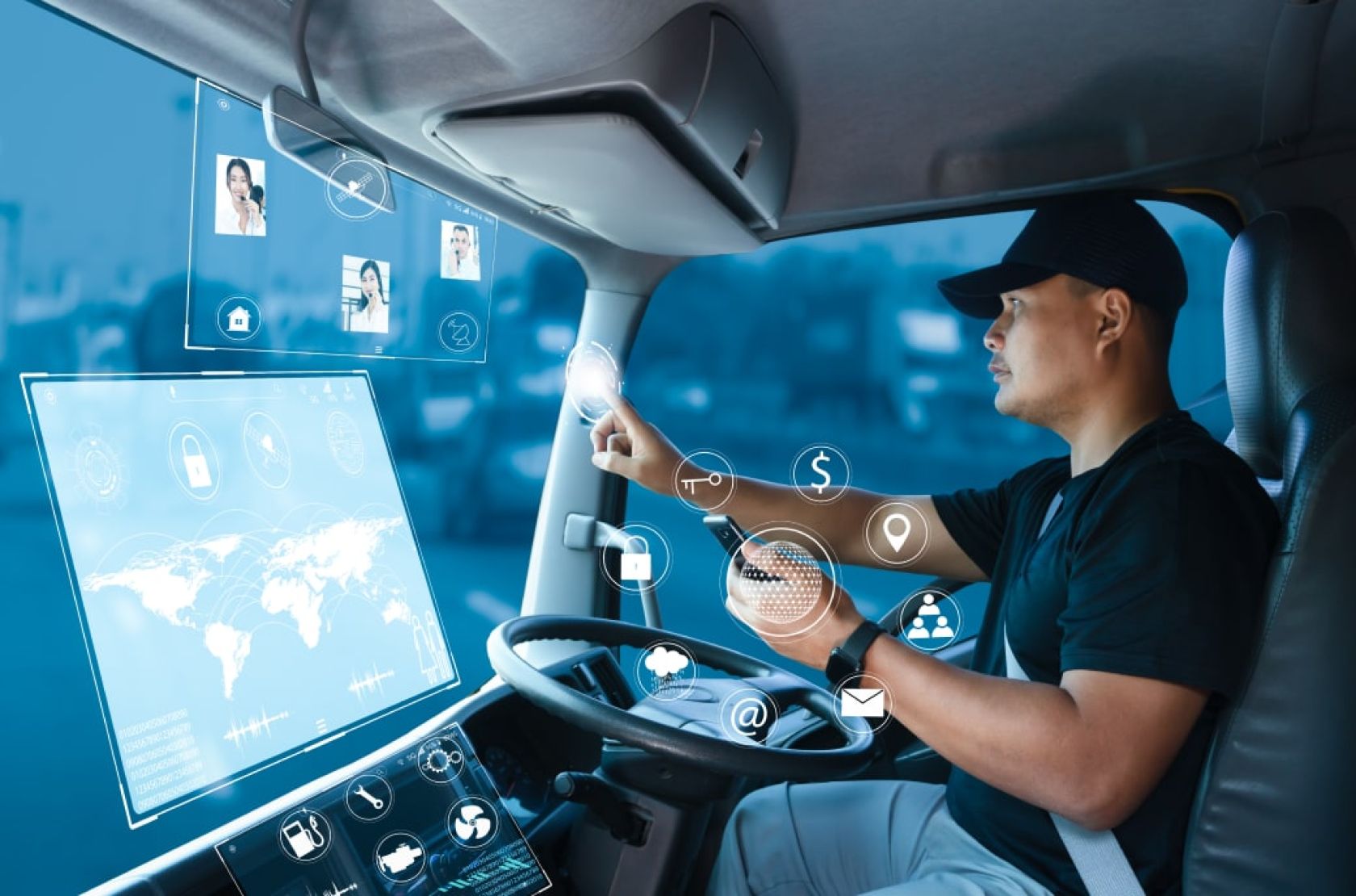 Load boards allow carriers not to spend much time on communication with shippers and cold calls, and instead of that, they can just choose loads from the list. Carriers can get access to many of them, thus, they can choose according to their numerous needs. All of the essential characteristics are mentioned in the app.
Also, using load board apps can improve your communication with brokers as they can find the trucks that you post and it makes it easier to negotiate.
Some of the main benefits of load boards for carriers include:
possibility to choose optimal freight;
better negotiation;
you can get access to as many loads as possible;
minimized empty miles.
By getting access to thousands of loads, carriers can easily choose the conditions of work. Also, more negotiation results in more successful cooperation and you do not need to contact shippers by phone.
Load Boards For Shippers And Brokers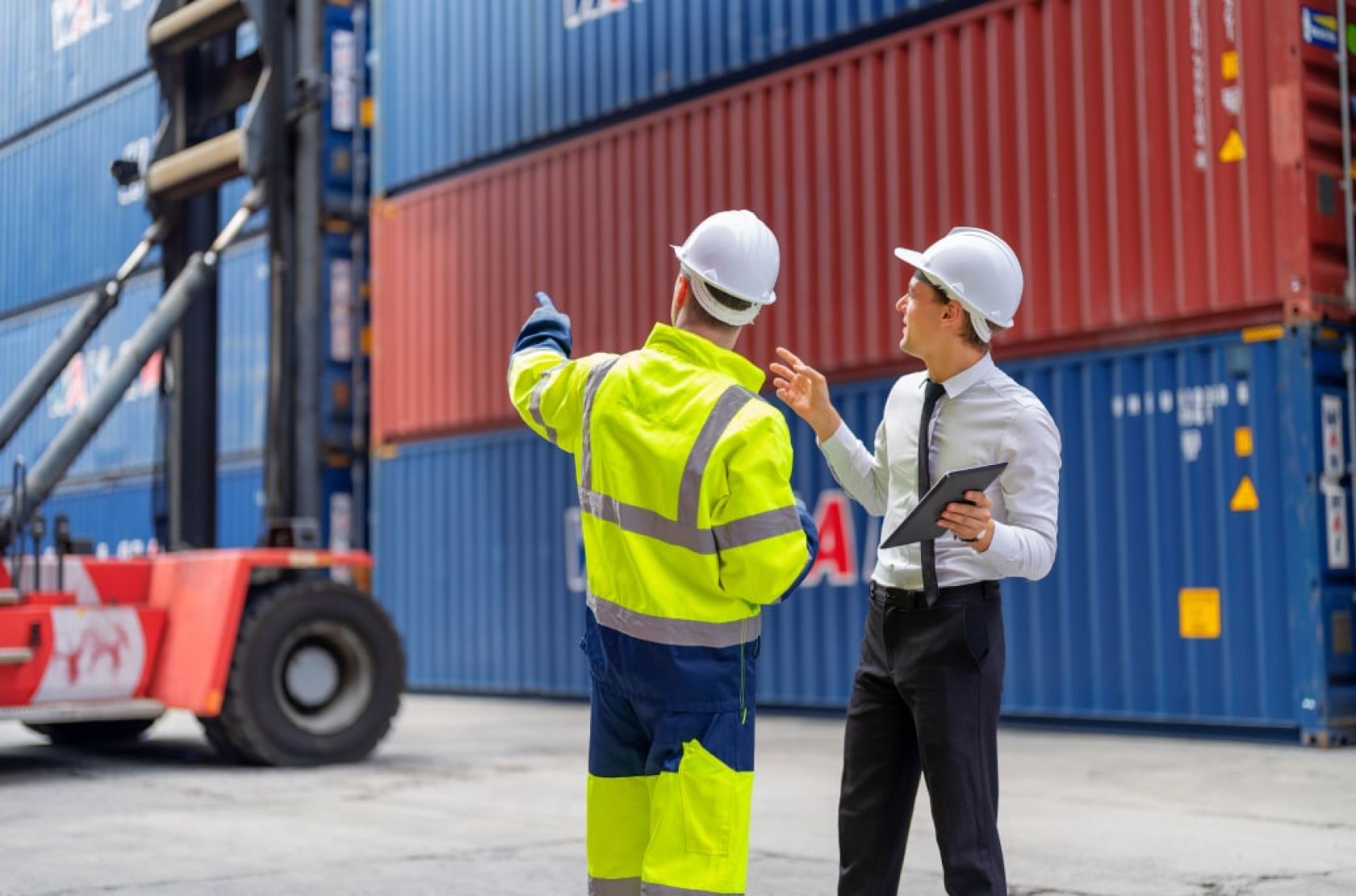 For shippers and brokers, load boards are a helpful tool for finding trucks. Instead of contacting carriers directly, they can just rely on load board apps to choose the trucks they need. By specifying the requirements you have for carriers, you can discover who is available for moving freight without contacting many people at once.
The main thing they do is connect both kinds of professionals with carriers who are already available for moving freight. Also, load boards may assist in establishing rates and provide necessary data like lane density. Both features are important and save a lot of time. But besides that, load boards have many valuable additional features that help shippers and brokers benefit from using these apps and communicate easily.
Some of the main benefits of load boards for shippers and brokers include:
it assists with establishing rates;
it helps with negotiation;
it helps search for trucks;
it shows the lane density.
Functionality Of Load Boards
As load boards have different functions for different firms in the field of transportation, and serve numerous purposes, let's have a look at the main features it offers carriers, shippers, and brokers, and how they may help businesses grow and achieve their professional goals. These features may be utilized in many ways, but digital solutions are always helpful if you need to manage many detailed and important tasks at once.
All of the features presented on the platforms are automatized, organized, and made convenient for users. If in the right hands, load board apps may be a business-critical tool for making everything in your work neat and productive.
It Helps To Find Trucks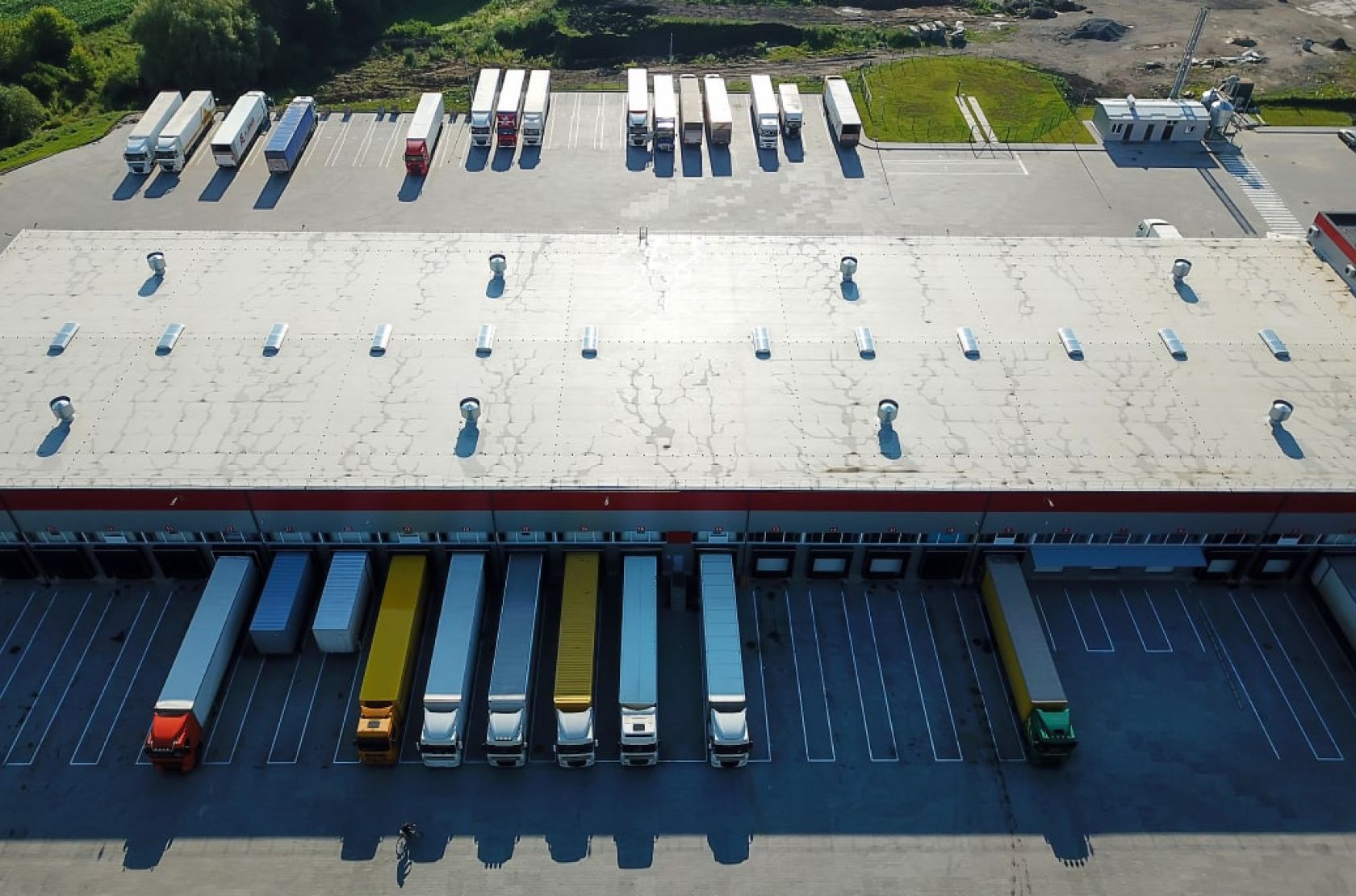 For brokers, finding trucks is essential for moving loads. But instead of searching for them everywhere and spending time on them, with load boards for truck drivers, brokers can just find a suitable truck from the list, which has all of the necessary characteristics. In order to choose the necessary truck, you need to specify parameters like destination and cargo weight, and you will see the available options. It is far easier and more effective than searching for available trucks on your own. Load boards also allow you to see the lane density, which is essential for rate establishment.
It Helps To Establish Rates
After getting loads from shippers, brokers need to establish rates for lanes, thus setting specific prices for moving freight. It is not an easy task if you only rely on your experience.
Rates depend on lane density, which is seen in truckers' load boards. Also, a special rate sourcing tool, which is available on most online platforms, has all of the necessary details and allows brokers to set up rates easily.
It Helps To Post And Manage Loads
In case there are extra loads that a broker needs to cover, they can be posted on the board. This is one of the most important features for brokers. In order to post a load, you need to specify certain details and indicate contact information. After the load is posted, you can also manage your entries and adjust the list of preferred carriers. Managing entries makes your work with the digital platform more flexible and allows you to change your decision if necessary.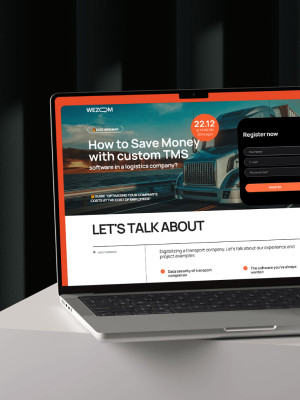 Free webinar!
Register for a webinar by WEZOM
It Helps Check Compliance
When it comes to finding a carrier, the platform has all the necessary information, so you can see the safety record or inspection summary. It is essential in order to know more about the carrier and choose wisely according to your needs.
Hiring a reliable carrier is important for reducing financial and reputational risks and making sure the outcome of your work is efficient. Why rely on precarious options if you can find everything you need with the help of an app? Also, finding necessary information saves you a lot of resources as instead of discussing everything in the process of negotiation, you may have access to all of the necessary information beforehand.
Additional Features
Apart from providing necessary information about the industry and allowing you to cooperate with various professionals, load boards can help you with fuel management and load comparison and booking. Both features are necessary if you want to be productive. For example, by having access to many options of freight and the ability to perform multiple searches, carriers increase their chances of choosing exactly what suits their needs.
Load boards as a smartphone app may be even a more convenient option for professionals – you can get everything you need for making your work more organized and efficient in a mobile app that has all the necessary functions and is available for you every second. Applications are designed as user-friendly tools that put all of the important details in order so you can get the most out of them. This technical advantage does not require you to analyze a lot of information or invest in expensive software – an application reduces the amount of repetitive work and allows you to gain benefits from it.
Integration Options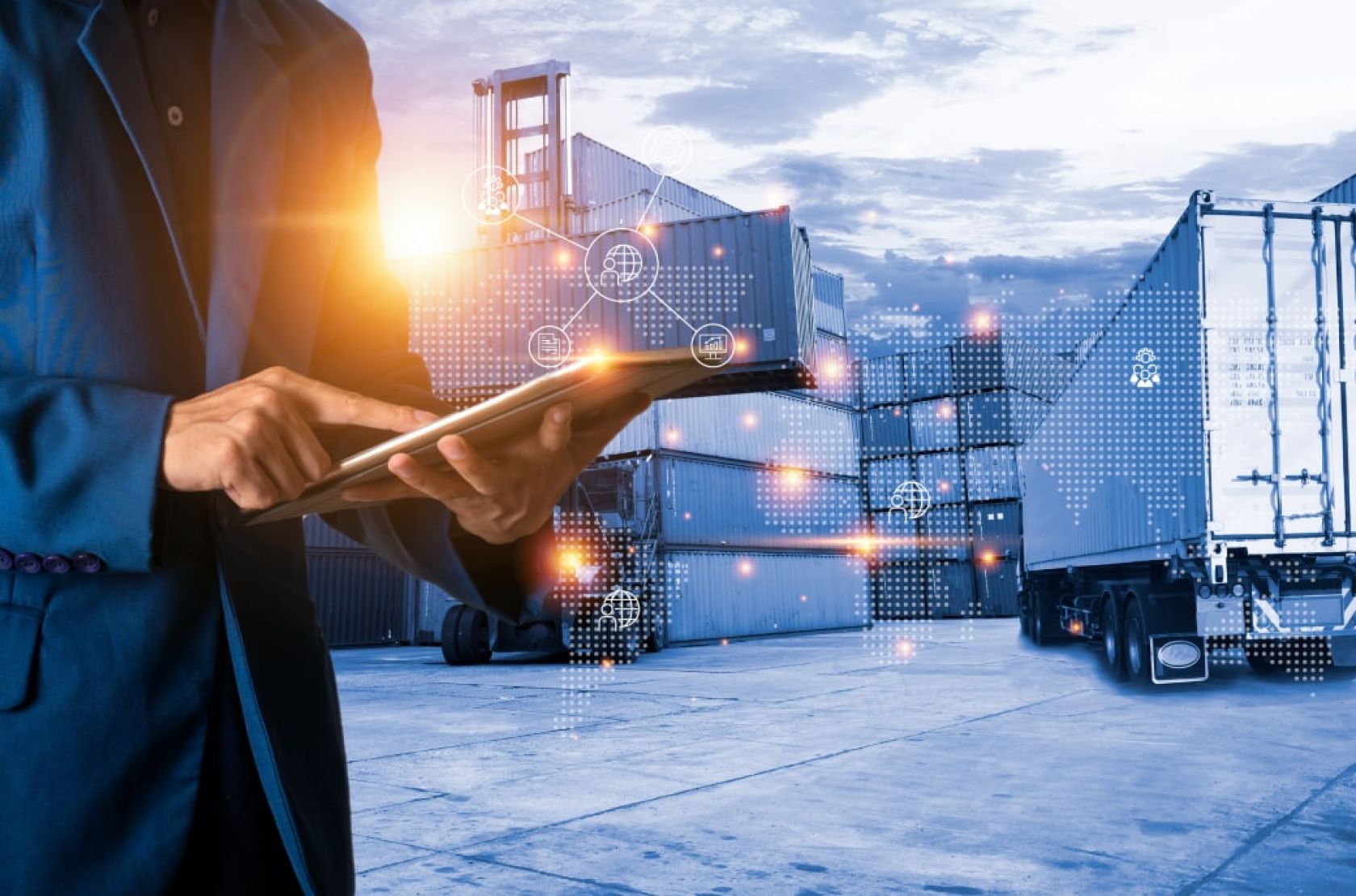 In most cases, a transportation management system (TMS) is used for automating and managing multiple operations in the work of both carriers and brokers. Also, a TMS can be used for integrating a load board into your workflow. These two systems are available for carriers, as well as for shippers and brokers. Some of the popular platforms are already integrated into transportation management systems, but depending on your professional needs, you may need a custom solution or a different approach. In order to integrate a load board with your transportation management system, you will need professional help from IT specialists, but the quality of the result will help your business a lot.
Conclusion
As a transportation industry professional, you may get a huge potential benefit from load boards as these tools focus on shippers, carriers, and brokers communicating with each other and posting loads. This approach includes the interests of different people and helps them by adding features that handle various important details. Also, direct and clear communication may significantly improve the direction of your business as you will not have to spend time resolving issues.

By relying on loan boards, you will enhance the productivity of your work in many ways as digital solutions reduce risks and do not require us to spend a lot of resources in order to get some regular tasks done without compromising the quality. More efficiency and less hassle allow you to concentrate on your own business and deal with more important tasks while the platform does its work.

Getting experience is also an important bonus as nothing serves you better in streamlining your business. Experienced professionals have an advantage over those who do not engage constantly in practical tasks. Besides that, work gets easier with time and you will have more knowledge of your own professional area. Apart from handling major tasks referring to transportation, load boards have many helpful additions. It makes load boards practical, effective, and worthy of your attention as they can really help you in streamlining your business!
How do you rate this article?