The content of the article:
Many owners of trucking companies wish to make proper management decisions. And even a tailored TMS system may not be enough for running a business successfully and managing all of the processes. This is why a full-fledged analytical tool may be helpful.
It must include many updated features providing the most efficient usage of the available possibilities. Many business decisions require detailed analysis so company owners need strong technical support in order to manage everything properly.
If you are planning to go without a TMS, you may face numerous challenges in some of the vital processes. When it comes to transportation data, collecting and interpreting it, as well as applying it in your business, may be problematic especially because of the technical difficulties. Also, you may not be able to access all the necessary data in real-time or be forced to deal with 3PL providers that are inconsistent. Such challenges make your process of management inconvenient and may create additional issues.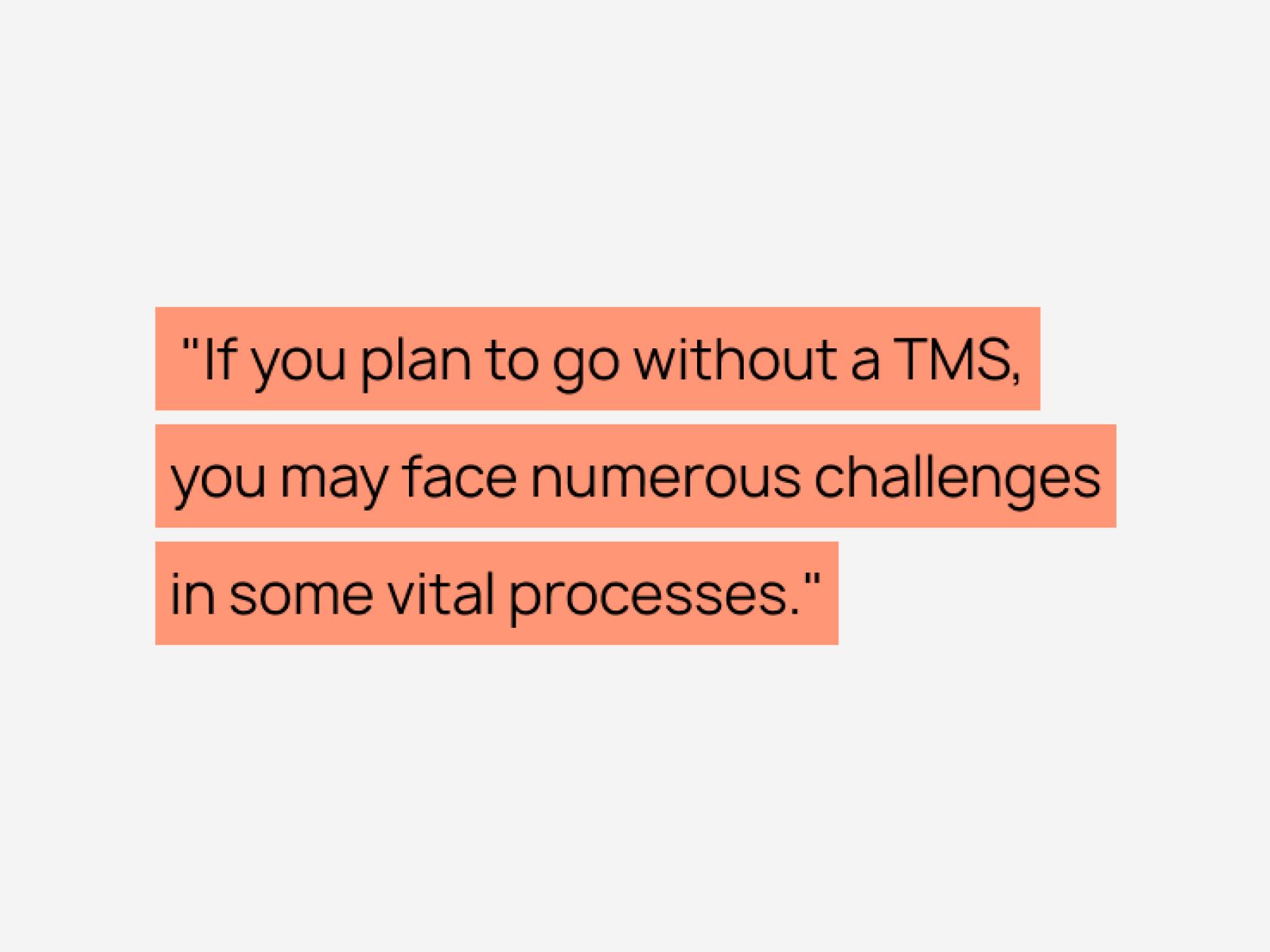 A well-designed TMS system allows trucking companies to take control of many important things. Some of them are revenues – per truck or driver, as well as annual revenues, total loaded miles, and their correlation to deadhead miles. Advanced analytics and reporting capabilities presented in a TMS make these options possible.
How You Can Take Control Over Valuable Business Processes
It is important, for any company owner, to organize all the main business processes so everything goes as smoothly as possible and nothing creates an issue. This is why several types of invoices are here to help you with your business goals. So, how is your data represented in different kinds of statements?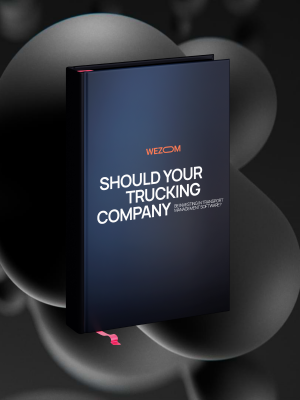 Should your trucking company be investing in
Transport management software?
Let's see in which cases the development of your own logistics platform is necessary, or even irreplaceable!
Profit Invoice
The profit invoice is designed specifically to help you solve the problem of monitoring the company's finances as a whole. This type of invoice includes the information on the company's expenses and the net income – based on the data containing profits and losses. Among all, the profit invoice includes the following indicators:
Office maintenance expenses;
Renovation expenses;
Drivers' salaries;
etc.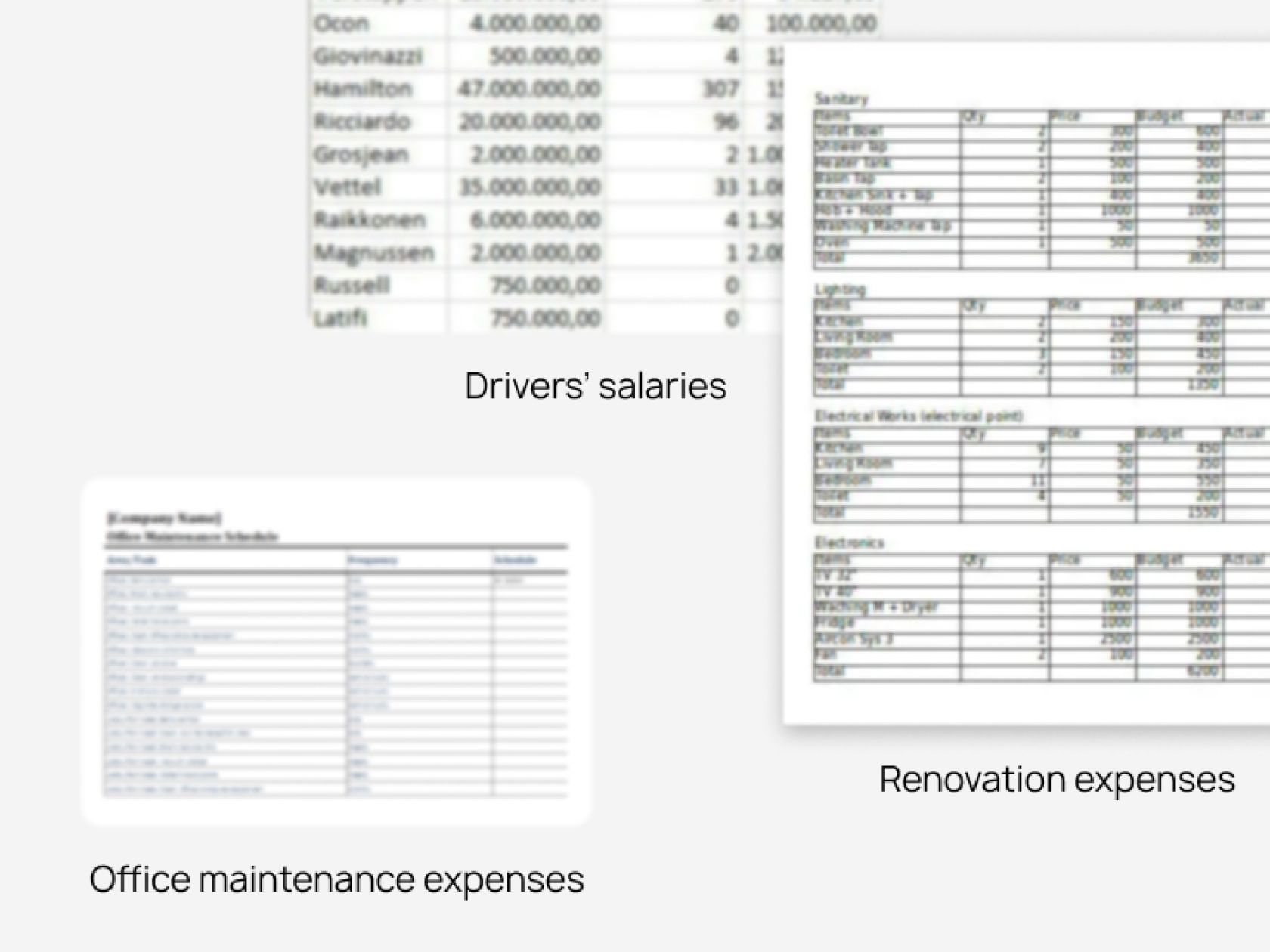 It also includes the calculation of expenses as a whole so you don't need to spend time searching for detailed information. Profit invoice helps you better understand how much you actually spend on numerous needs without calculating it on your own and risking missing some important details.
The net profit of the company is also calculated, and you will know exactly how much money your company earns in its net form. It is important so you can take control of your profit and make more money in the future.
The statement is designed in the form of a table or a chart, where you can see the categorized data on how much was spent or earned on different needs.
Profitability Truck Report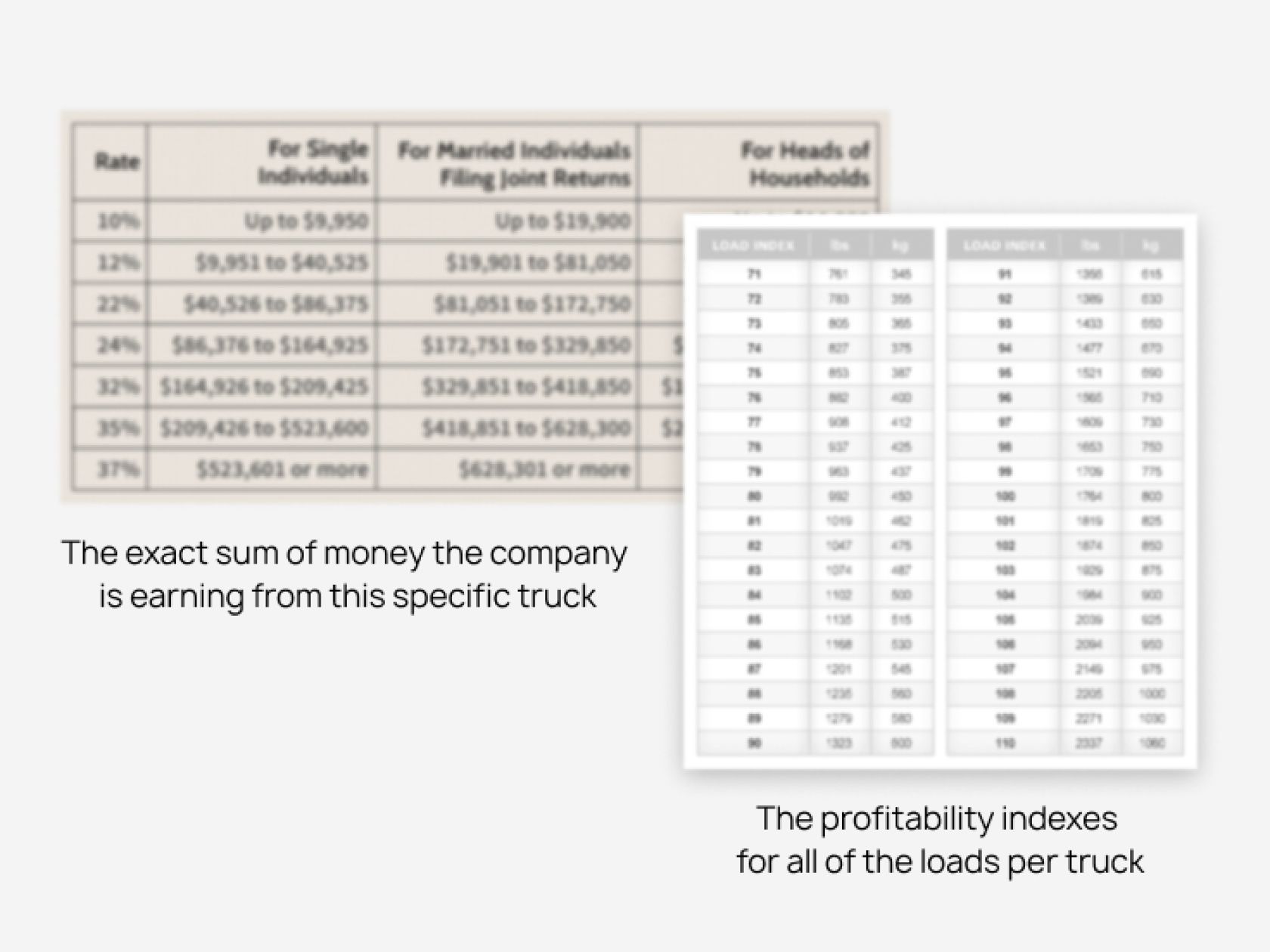 For a trucking business owner, knowing the exact profitability of a truck may be crucially important. We can help you by collecting all the necessary information for a specific period of time so you know the efficiency of the truck's performance. From this statement, you will know:
The profitability indexes for all of the loads per truck;
The exact sum of money the company is earning from this specific truck.
It will help you get a more detailed picture of the financial performance. Thus, you will be able to manage your resources in a better way. If you know the profitability of the specific truck, it will help you in managing its work.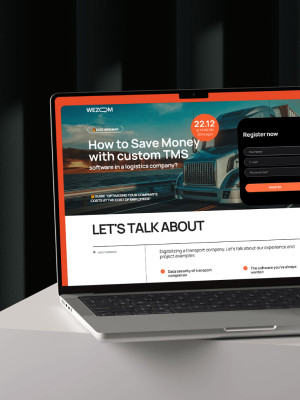 Free webinar!
Register for a webinar by WEZOM
Truck Expenses
This type of invoice is developed to help you with the amount of money you spend on the salaries of truck drivers. In order to evaluate the expenses, you need to know all the items of expenditure for one specific truck depending on the way salaries are paid. After this procedure, you can also know the percentage of profitability of the trucks and the exact sum of money you spend on one specific truck.
If the amount of expenses are higher than you expected, you can change that by adjusting the sum you spend on different items of expenditure. Thus, you can increase the company's income just by removing unnecessary items.
It is an intelligent business move as you will be able to manage the money you spend on different needs in a proper way without compromising the quality of your work.
The Efficiency of Dispatchers' Work
By analyzing the effectiveness of the dispatchers' work, you will easily understand and manage the workload properly.
After analyzing the results in the statement, you will know exactly how many loads were conducted by the dispatcher, and you will be able to effectively adjust the workflow and also increase your company's profit.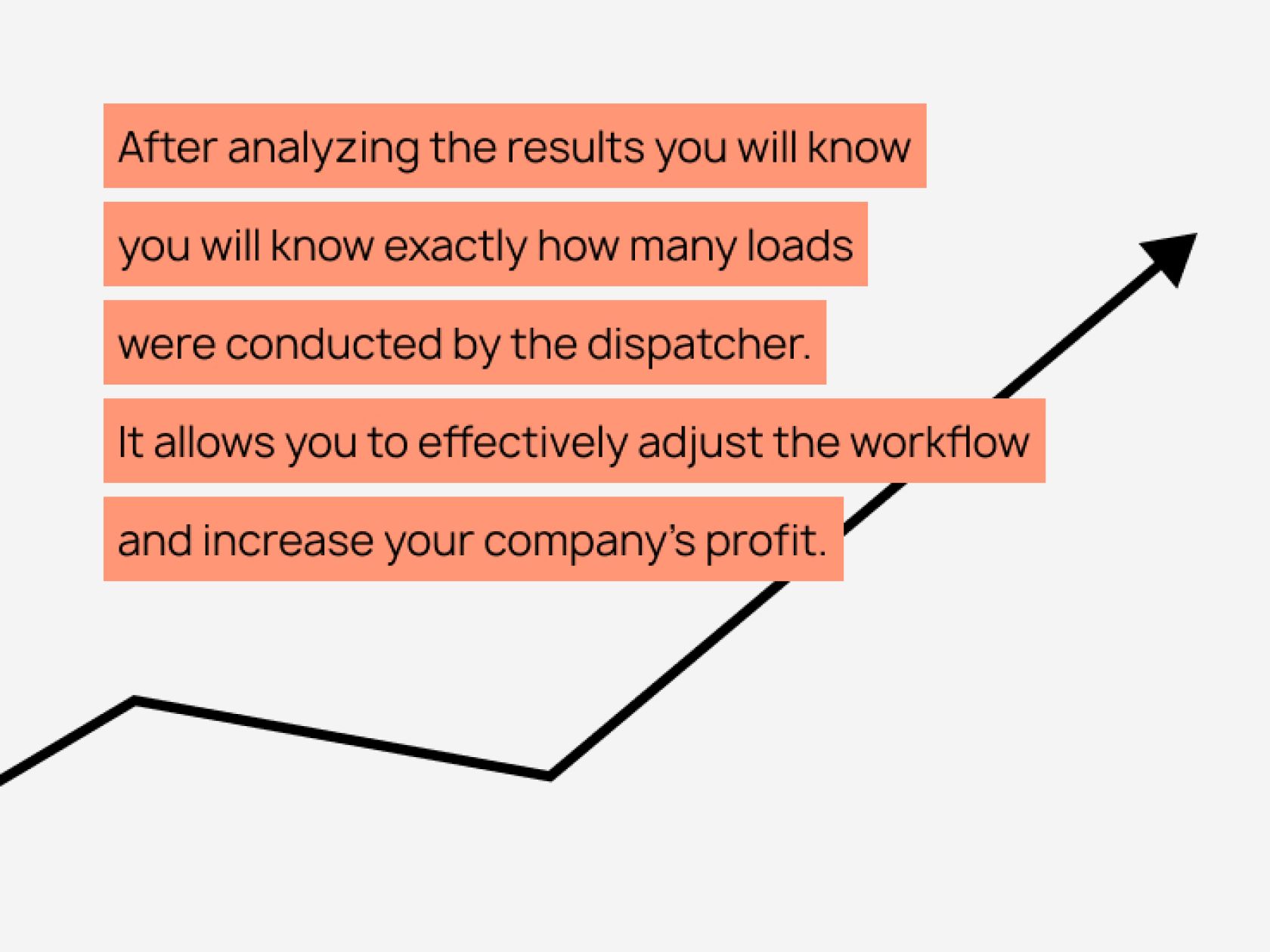 Work efficiency will also be seen by the results stated in this report, and if you are not satisfied with the results, you will be able to change the tendency in dispatchers' work for your company's better performance.
Conclusion
With a well-developed TMS, you can not only concentrate on your business processes and invest time in important activities, but it also gives you the possibility to control your finances. It is a major step as you may feel the difference between your previous experience and a new business approach.

For example, if you want to analyze your financial performance, you may review a copy of your profit and loss statement with your accounting team and discuss all the revenue channels, distinguishing which ones are performing really well, and which ones are not.

This is an effective way of understanding the mechanics of your profits and losses, and you will be able to keep everything under your control. Accuracy and detailed analysis of finances can save you a lot of resources in your management processes.
Then, when you are already familiar with all the data stated in your invoices, it will be easier and more convenient to change your business processes and approaches in order to make more profit. You need to understand the details of your workflow and then manage them for better results.
How do you rate this article?