In collaboration with our partner QUANTUM, we have written an article that highlights the potential of Artificial General Intelligence (AGI) in agriculture. In this material, you will learn about how AGI can transform agriculture by enabling precision farming, improving crop monitoring and management, optimizing supply chains, and advancing plant breeding techniques.The article also covers various challenges associated with the implementation of AGI in agriculture, including issues of data quality and accessibility, ethical considerations, as well as cost and adoption difficulties.
Based on this article, we conducted a study, the results of which are packaged in our new whitepaper. Do you know that the AGI in agriculture market was valued at $608.5 million in 2022, with a projected CAGR of 25.2% from 2023 to 2029 ?

Learn more about the possibilities of AGI in agriculture in the report: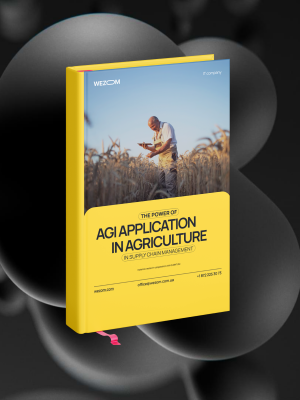 in Agriculture Supply Chain Management
The power of AGI application
Discover the incredible potential of Artificial General Intelligence in Agriculture. Explore how AGI is revolutionizing agriculture, enhancing efficiency, and improving yields.
How do you rate this article?