Think and Grow Rich, written by Napoleon Hill, is a self-help book which draws upon the ideas of Hill's earlier work The Law of Success.
The 13 steps to riches, as outlined in "Think and Grow Rich" by Napoleon Hill, are:
Desire.
Faith.
Autosuggestion.
Specialized knowledge.
Imagination.
Organized planning.
Decision.
Persistence.
Power of the Master Mind.
The Mystery of Sex Transmutation.
The Subconscious Mind.
The Brain.
The Sixth Sense.
You can download this book for free: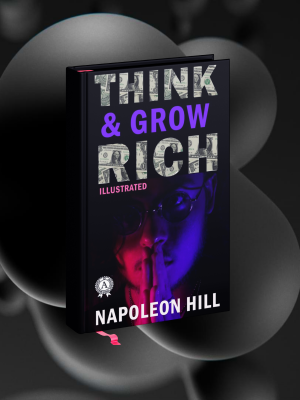 Napoleon Hill
Think and Grow Rich
"This is not a novel. It is a textbook on individual achievement that came directly from the experiences of hundreds of America's most successful men. It should be studied, digested, and meditated upon." (Dr. Miller Reese Hutchison)
How do you rate this article?