Technological progress is a necessary part of development in any business area, and keeping up with it is less important than adapting to it. In the future, all professional fields will experience progress related to technology in one way or another. New trends and innovations, which are a response to the needs of the industry and its customers, are changing various areas of business beyond recognition, and it is helping companies. The world is changing towards more advanced technologies, and the logistics industry is no exception. Since the main goal of progress in this aspect of the industry is to serve the needs of companies and consumers and to make the industry itself more convenient, it is worth paying attention to what technological trends and general tendencies await us soon, as they shape the new reality. Besides that, knowing the trends in transportation makes it easier to understand the complex changes in the transportation industry and what important processes will take place in the future.
Apart from progress, the entire transportation industry is now recovering from a prolonged difficult period in 2021 caused by the pandemic, so new technologies are needed more than ever. In addition to process automation, which is necessary even in normal times, and also affects the efficiency of the company, there are a number of aspects in which technological solutions can significantly simplify work and help companies increase profits. Even with good performance, more business owners are integrating technology into their work and moving towards digitalization, as it is more productive.
Why Is Following Trends So Necessary?
In every professional field, companies need to grow and meet standards in order to earn and remain part of the market. If your company is not following the trends dictated by the current situation, you can easily fix it by resorting to modernized technologies, since there are a great many such solutions now. One of the important advantages of innovations is that they are created taking into account the characteristics of different types of companies and activities. Therefore, as a rule, turning to new technologies, you only gain. Of course, proper use is also important and can lead to effective results. Also, new technologies, such as blockchain, are gaining popularity in the transportation industry, which can greatly change many of the processes that take place in the industry. What the future of the industry will be is unknown, but these technologies are already setting trends for major changes.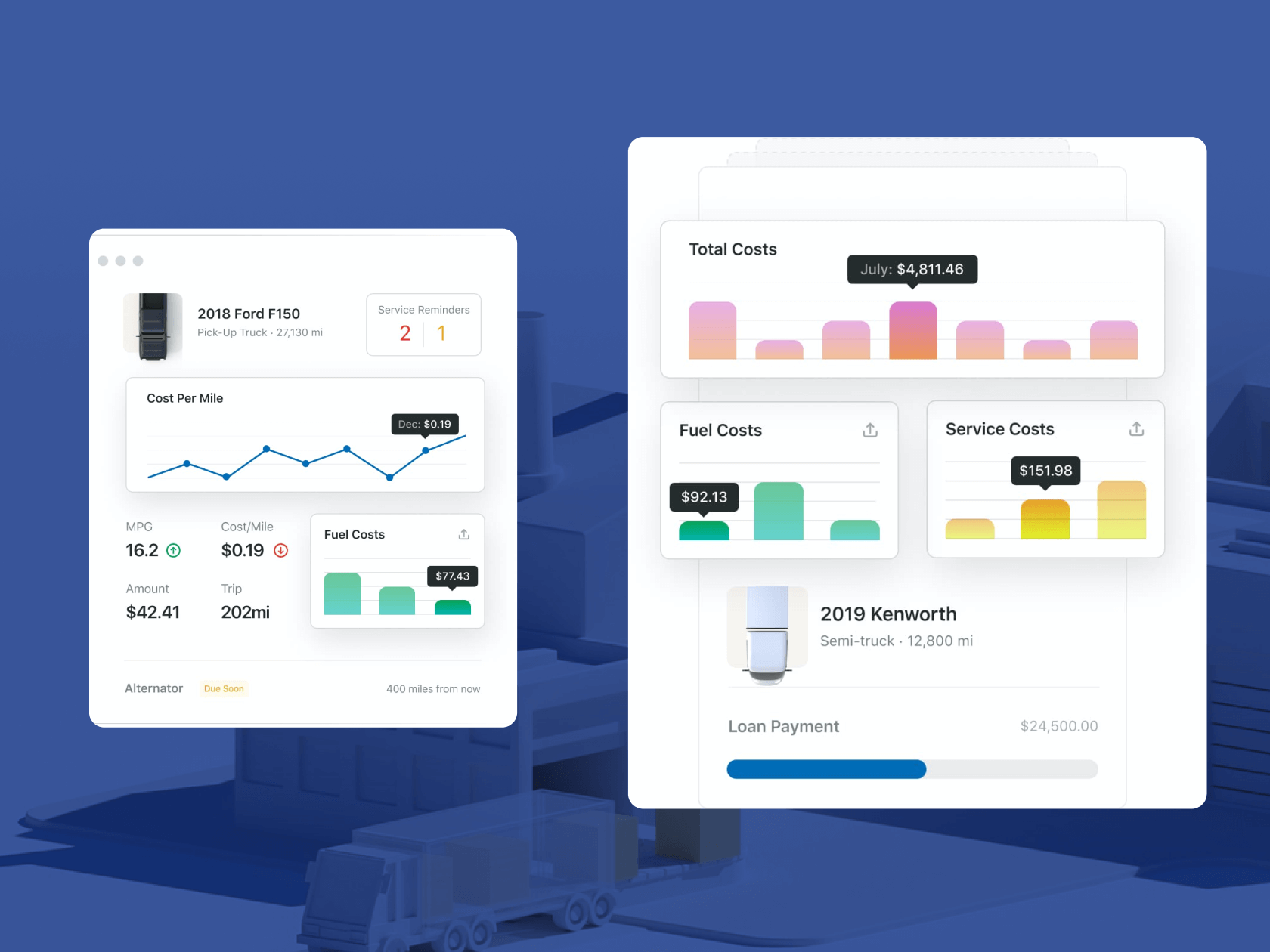 In this article, we will try to analyze the trends and highlight the main changes they bring. We will also try to predict the state of the transportation industry in 2022 and 2023 and how this professional area can benefit from technological changes. Let's explore some of the latest trucking trends.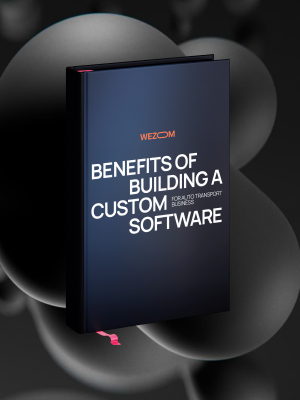 Benefits of Building a Custom Software for
Auto Transport Business
Custom software for transport and logistics is an efficient and innovative solution that can improve your company in many ways.
What trends Are Expected to Be in the Transportation Industry in 2022-2023?
Following new technology trends is a must for the professional growth of a company. When it comes to trends in transportation, the constantly changing reality of the market and the demands of companies create the need for changes and the emergence of new tendencies. After the events of the coronavirus pandemic in 2021, when the transportation industry was in a state of crisis, new opportunities for progress also opened up as specialists started to find new ways of covering needs.
As the virus forced many people to stay at home and the demand for online shopping grew, new ways were needed to deal with this situation with the help of technology. In addition, other factors, such as competition and lack of resources, have prompted specialists in the transportation industry to look for new technologies. Thus, the crisis can also be a window for new technologies, which can positively affect the industry.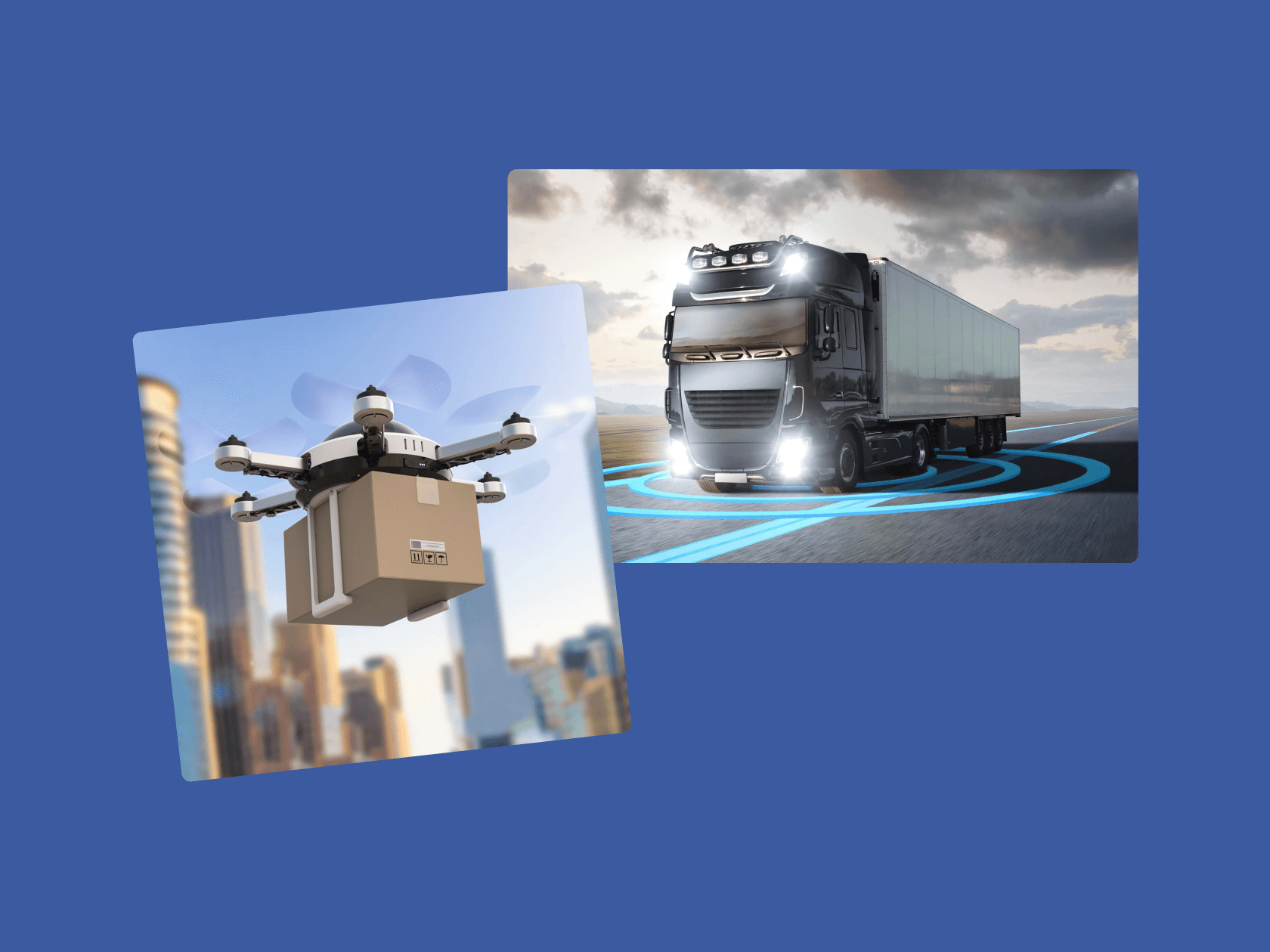 The main trends in the transportation and logistics industry in particular are considered to be such technological innovations as drones and autonomous vehicles. Such tools help business owners to increase efficiency and profits, and besides, they are profitable to use. Cloud-based software is also being used more and more. Other trends in the transportation industry include warehouse automation and blockchain technology.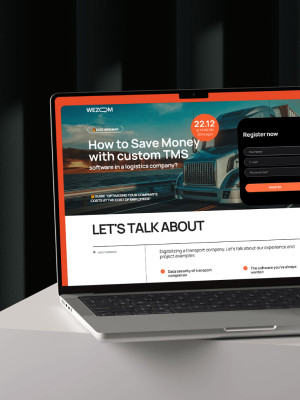 Free webinar!
Register for a webinar by WEZOM
Blockchain
Blockchain is gradually expanding its influence in various professional areas. In the transportation industry, one of the potentially beneficial ways to apply blockchain is to make sure the performance history records are accurate. Blockchain transactions are transparent, so any information relating to the sale is trustworthy.
As the logistics field as a whole evolves and becomes more technically complex, blockchain offers a solution to problems such as end-to-end visibility and communication. However, since this technology is not universally trusted, it must be used carefully so that it will bring positive rather than negative results for the industry. Blockchain helps to significantly reduce the complexity of processes in logistics, which will help make tasks more efficient, but it must be used wisely.
Cloud-based TMS Systems
Cloud-based transportation management systems are becoming more and more popular because they are affordable and easy to implement. The tendency to utilize this kind of solution is largely due to the general trend toward digitalization. One of the major advantages of cloud-based TMS solutions is that they are available from anywhere in the world, which is why more and more companies are choosing them.
Cloud-based solutions are convenient, and this kind of software is considered to be shaping the future of technology in business. Apart from it, such solutions are easy to customize according to users' preferences and have regular information updates that are necessary for all users.
Autonomous Vehicles
Recently, it has been replaced by more frequent use of autonomous vehicles. Self-driving trucks are advantageous in terms of their affordability, and they can bring more profit to the company. This trend is expected to become even more popular in the future.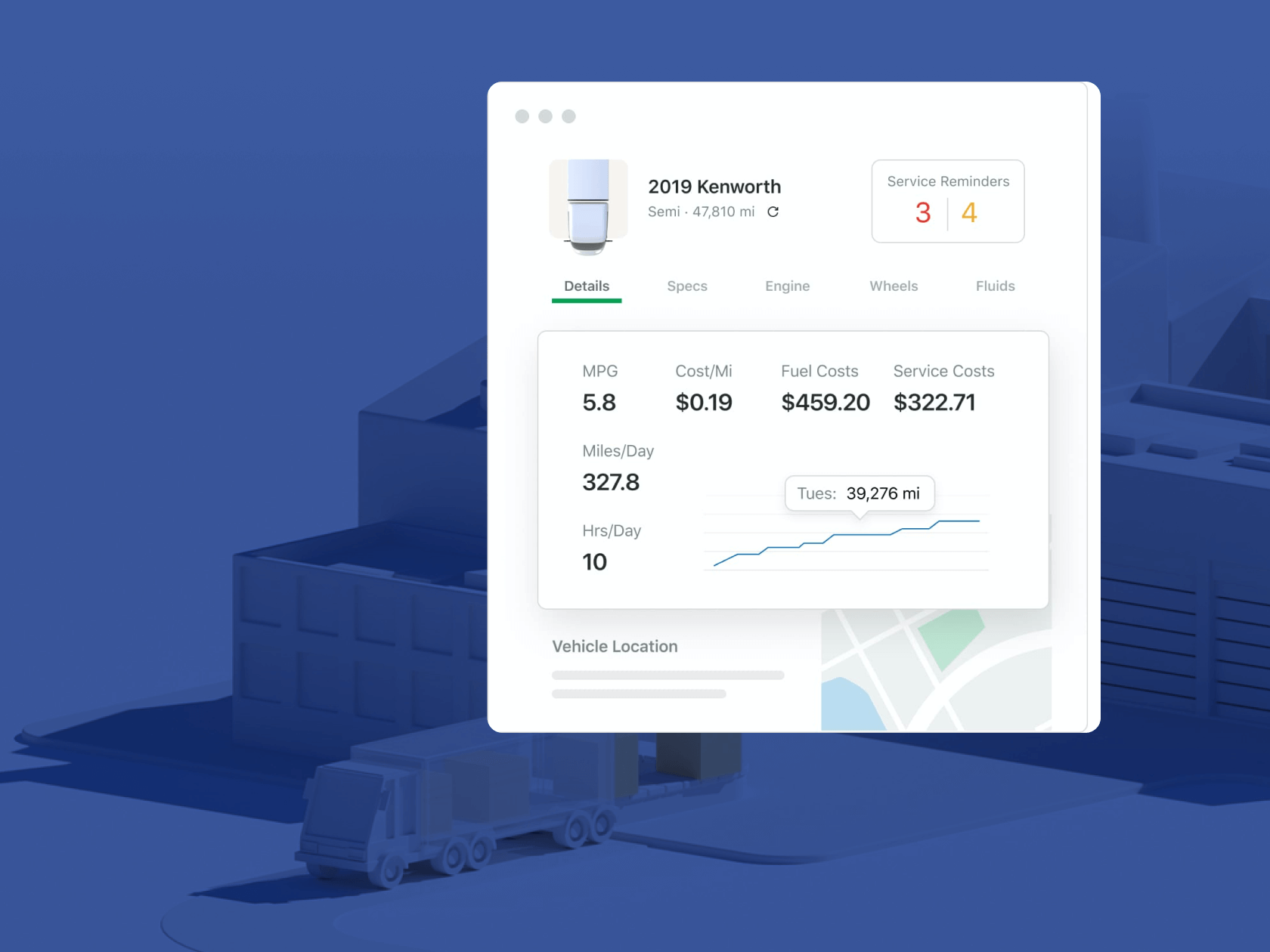 Warehouse Automation
Warehouse automation helps not only to significantly minimize the amount of unnecessary work but also helps to significantly increase efficiency. This technological process uses both robotic tools and software solutions, which help companies in numerous ways. The main goal of the process is to use modern technology instead of a large amount of manual labor, and thus speed up the work and reduce the number of errors. The software in this case helps to regulate processes more generally.
Recently, warehouse automation has become more and more popular. The needs of companies are growing, and at the same time, new technologies are emerging that can cover these demands. The use of warehouse drones has already become commonplace, and automation solutions are becoming more and more advanced. Warehouse automation allows you to remove a significant amount of work, which consists of repetitive and routine tasks, and replace it with the help of robotic technologies. The software in this case helps to manage this work and make sure that everything is done correctly. In addition to these obvious advantages, automation reduces the number of inaccuracies in work and enhances security. Both in the long term affect both the company's efficiency and profits.
Delivery Drones
Drones have long been part of the transportation industry and are used by many companies to deliver packages. This is not surprising: drones are a convenient and profitable technology for transportation services, which can significantly help the transportation industry in the near future.
Amazon was the first to successfully use this new transportation technology to deliver packages to customers, and since then drones have been a success in delivery. The main goal with which companies are formed for delivery using drones is to increase the cost-effectiveness of their services, but the benefits do not end there. The technology used to create drones is developing, and in the future, such delivery can be even more helpful in improving the efficiency of the company's services. In addition, drones can enhance customer satisfaction which leads to financial success. The impact of the coronavirus pandemic has also increased the popularity of delivery drones, making them one of the transport trends of today.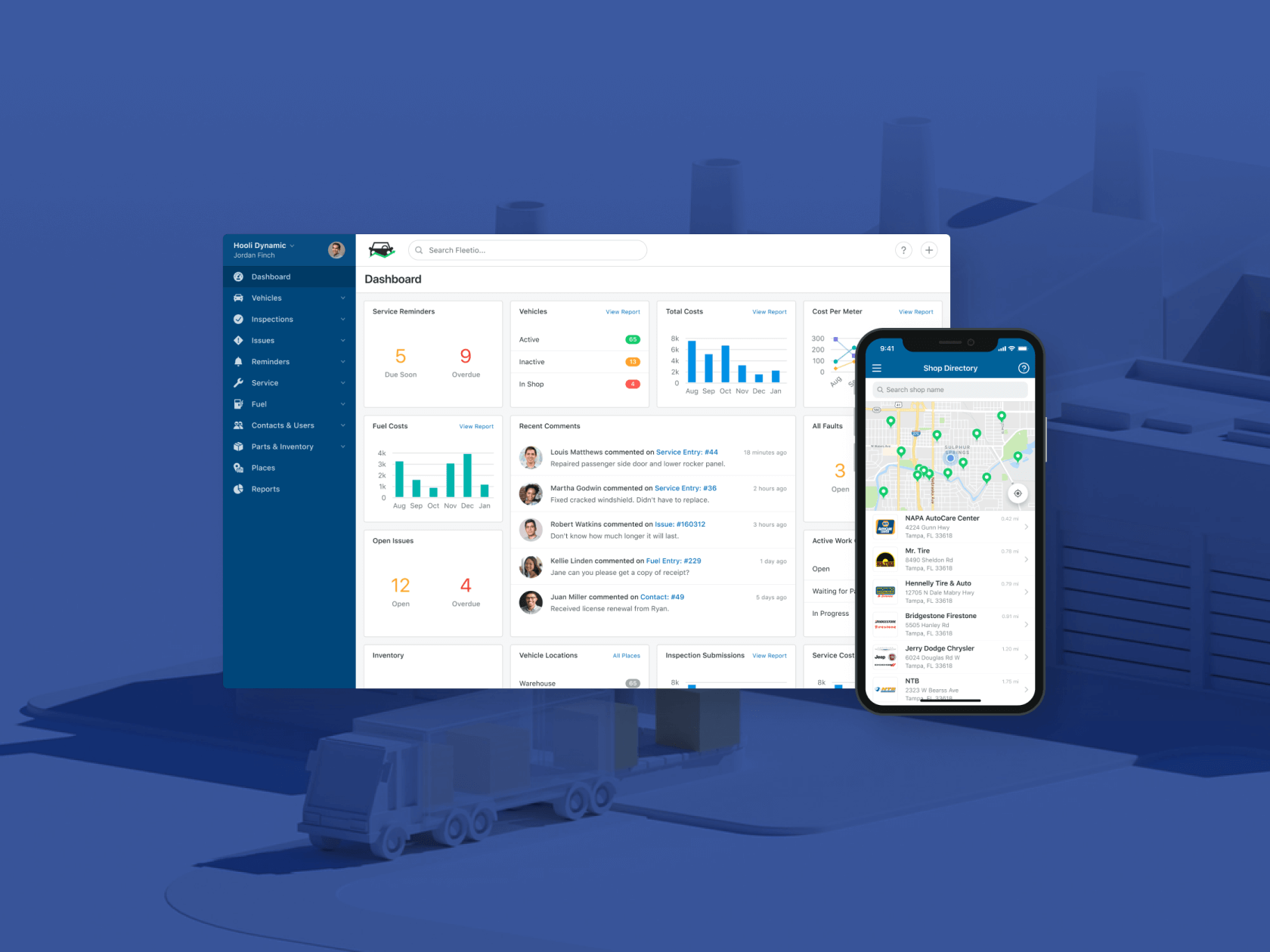 Conclusion
Following modern technological trends and meeting the level of quality that technological progress creates in various professional fields around the world is now no longer a sign of company development, but a basic necessity. By following new trends, you will be able to strengthen your position in the market, improve the quality of services, and increase profits. Today there are a huge number of tools and solutions for different business needs. Technology dictates the necessary minimum development of quality performance, which companies must adhere to in order to stay stable in the market.

Therefore, following trends is a necessary part of moving forward for a company. If you see that something in your business is not up to the level of technology that market realities dictate, you can correct this by following the latest technology trends in the transportation industry and improving the technological equipment of your company.

The years 2022 and 2023 are a period of recovery from a difficult state for the transportation industry, and they will certainly show us technological innovations. However, even before, both the quality of the industry and its financial performance depended on technologies and tools. Technological tools are changing the market, and this has a positive effect on both the industry itself and progress. We should be grateful to the search for innovation for helping us make the transportation industry more comfortable, more progressive, and more well adapted to change.
How do you rate this article?