The content of the article:
Over the past 12 months, the price of fuel in the U.S. has risen 62%, reaching a record high never seen in the country's history. As an example, in some states, the price for a gallon of fuel can reach $7. A similar situation is happening in Europe, as well as in the eastern Asian countries.
There are several reasons for this. Before we could recover from the conditions of the worldwide pandemic, but now we are faced with a new problem in the form of a war in Central Europe. How have political issues affected the cost of fuel worldwide, and what are the ways of saving in the present conditions? The Trucking crisis has impacted drivers around the world, so we did our research to find out the real causes of inflation and found some solutions to help save money on fuel.
Real reasons for the crisis
The reason for such a spike in prices for fuel and other goods and services can be explained in numerous of the most weighty reasons. We have highlighted three of the most important ones that have had the greatest impact on trucking, as well as on the economy of the world as a whole.
Lockdown and restrictions in China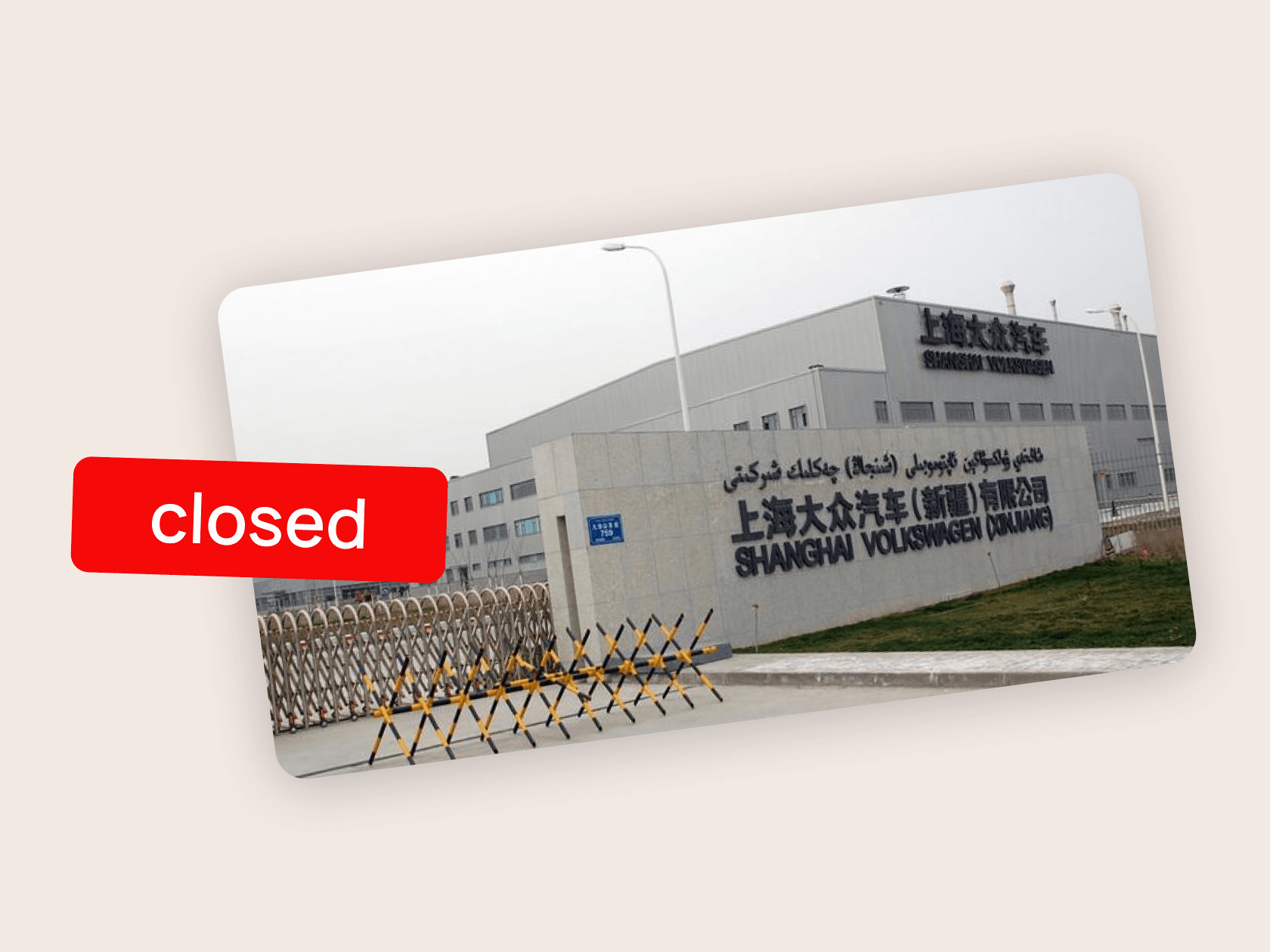 It's no longer a secret that the Covid-19 worldwide pandemic has forever changed our lives and dramatically impacted the global economy. Because of the total lockdown, the demand for fuel drastically dropped. When the restrictions began to be gradually lifted, production simply did not have time to produce enough fuel again. This rebound in the fuel industry is one of the main reasons for the high prices at gas stations now.
It was also caused by the closure of China's main ports, which stopped exports and imports of raw materials as well as consumer goods.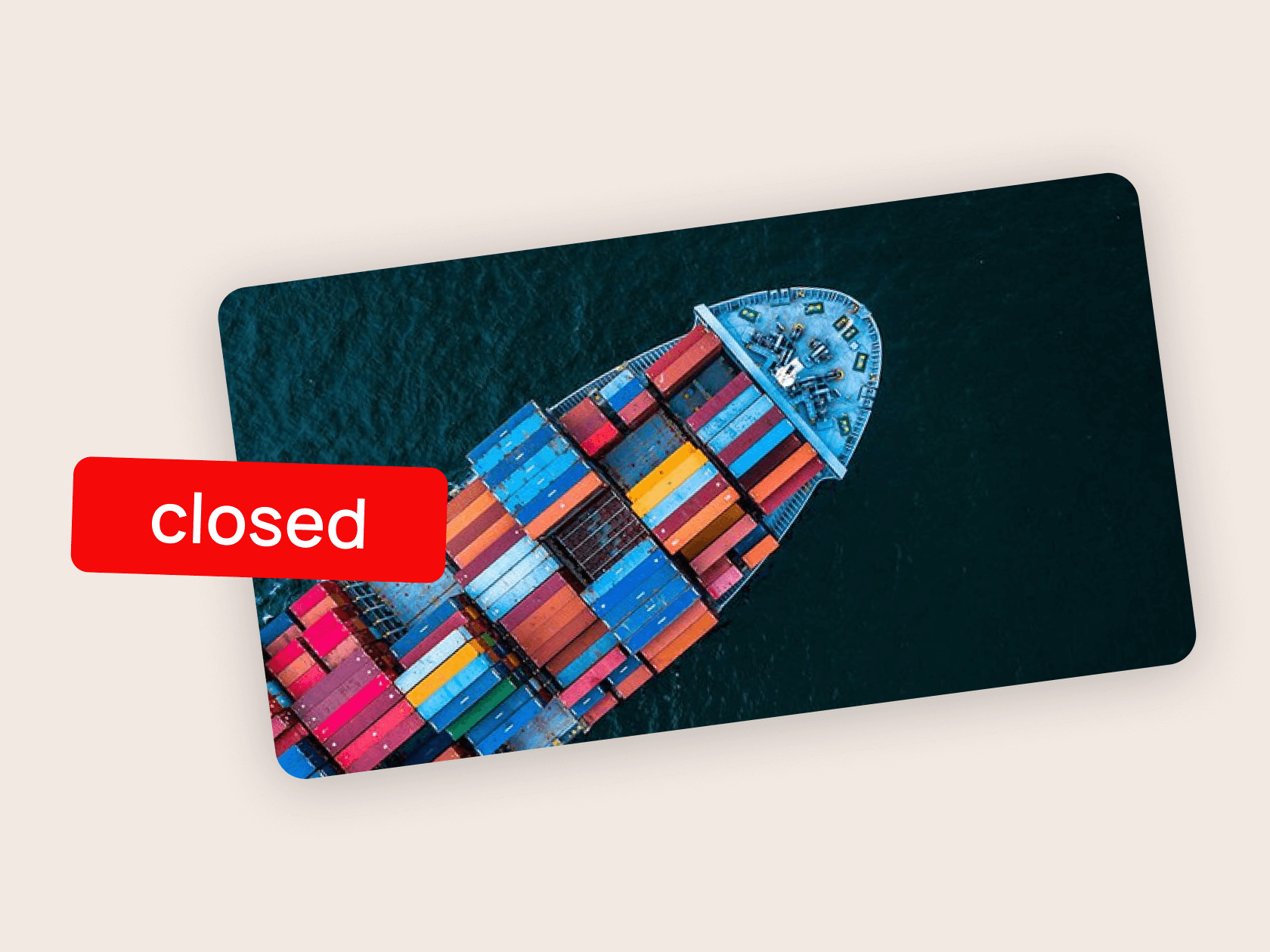 War in Ukraine
Another significant reason for these fuel price increases is the war in Central Europe. The Russian aggression has not only caused enormous damage in Ukraine but also changes in the global economy, from problems with sunflower oil supplies to finally rising fuel prices.
It is easy to explain the increase in fuel prices as a consequence of the sanctions imposed on Russia. Due to numerous restrictions, oil supplies to European countries have stopped. Because of the shortage of petroleum products, the average price per gallon of fuel increased by 20%.
Meanwhile, Russia is under sanctions and Europe is seeking alternative energy sources (using its resources), the U.S. does not have enough capacity to refine its internal resources into petrol or diesel. This is also where post-pandemic conditions have their influence, since many factories were shut down during the lockdown. Getting them up and running is not fast enough, and perhaps by then, many drivers will have switched to electric cars.
Shortage of machine spares
The last, but not the least reason fuel is much more expensive now, is the lack of necessary parts. A large number of machine parts were and still are made in China. And as mentioned earlier, the Asian knockdown has put most ports on hold. This has greatly affected the speed and timing of delivery of machinery and other repair necessities. Whereas previously you had to wait a few days for a certain part to arrive, now the process has dragged on for two months at best, depending on the car brand.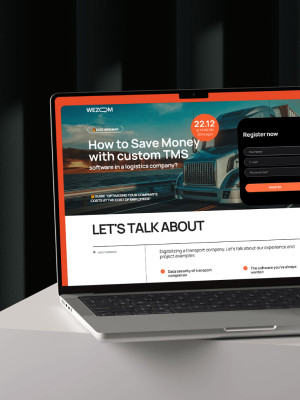 Free webinar!
Register for a webinar by WEZOM
Solutions for the cost-saving
The trucking business has suffered seriously in the last two years. Nevertheless, there is a positive dynamic that is also impacting the development of this industry. Fortunately, development does not stand still. During the worldwide quarantine, the IT industry began to develop actively. This made it possible to develop web applications for further use in the trucking business.
Among the other benefits, we have also highlighted three top tips for the trucking business to help deal with the current challenges.
Improve your web platform. If you're determined to run your business, then you definitely need to expand on digital platforms. Since the pandemic began in 2020, e-commerce has grown 42% in the marketplace. As the trend toward working remotely continues to grow, the percentage of companies that have moved to digital platforms is also increasing. So, what does this mean? By developing your website and incorporating easy-to-use communication or project management platforms, you increase the quality of your work and save your resources. You can read more about investing in software by following this link.
Be ready for a long journey. Be prepared for a long journey before you succeed. The trucking business is not possible to launch immediately and, at the same time, calculate all possible risks. Be prepared for setbacks and problems in the form of economic problems. Have patience, and remember that persistence is required. The market does not stand still, and neither does the economy. So, it is worth learning how to take advantage of any economic situation.
Build long-term relationships. Set yourself up to build long-term relationships. Based on the previous point, it is also worth saying that you should aim to build lasting connections, both with brokers and drivers. Treat each new customer as if they were your permanent ones. After all, quality customer support in 2022 is also a decisive lever in choosing service.
What solution offers WEZOM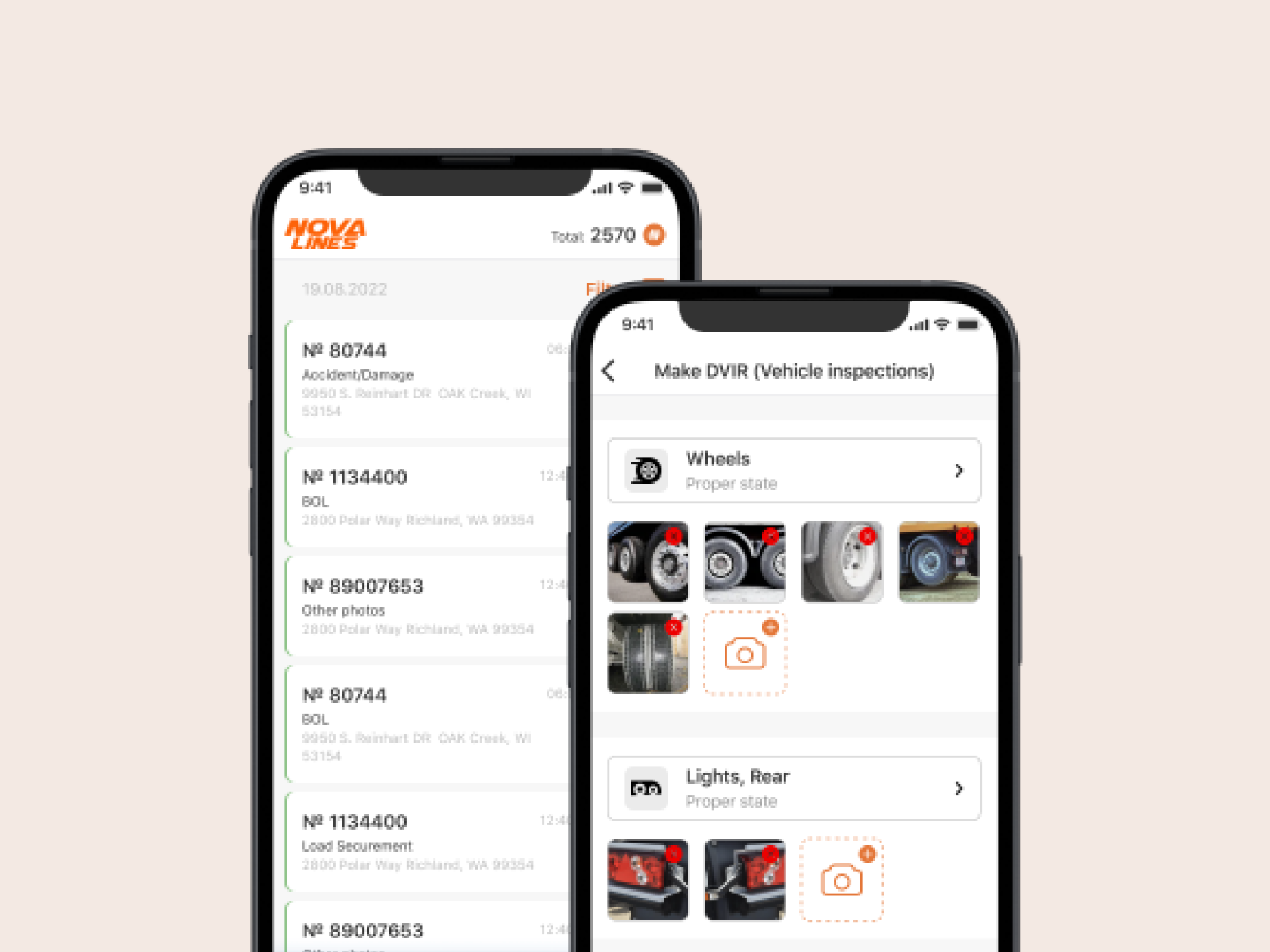 Let's summarize. How to save your finances and not lose everything because of the unstable economic situation? The answer lies in the ability to digitize some processes of your business. As an illustration, we want to give you an example of working with a custom TMS app. Operating with the application built for your specific needs, you will get the following benefits:
Save time and resources. With the platform, drivers can clearly see at which points they should stop. It helps to avoid unnecessary stops and unnecessary waste of fuel.
Report all expenses. Keep calculations in a handy table, so you can clearly see the expenses. Keep track of everything you've spent on fuel or any necessary repairs.
Keep track of all your work in one easy-to-use place. With constant tracking of spent resources, you can easily see whether a particular truck is paying for itself or not.
Use DOT inspection to easily keep track of fines and bonuses.
If you keep a systematic expenditure analysis, you can prepare yourself for planned spending. This method will also enable you to save finance and clearly see where you are spending more than necessary.
How do you rate this article?