We Wins Clutch 2021 Award for Polish Unity Developers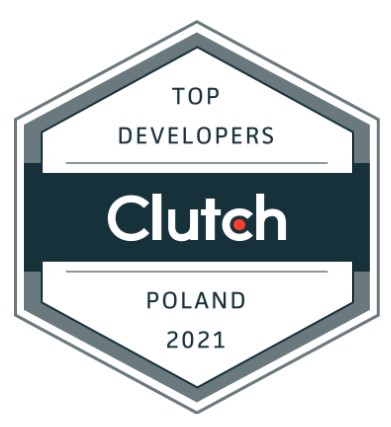 At WEZOM, we genuinely understand how important it is to have an effective customized solution for your business — and our company focuses on creating and developing that solution.
Based in Kherson, Ukraine, our company primarily focuses on supply chain, logistics, real estate, enterprises operating on the D2C model. We value seamless working relationships, incredible technologies, flexible designs, and honest partnerships.
Because of our approach, we've recently been recognized as a leader on Clutch's Leaders Award!
For more information, Clutch is an established B2B review and market resource platform that is dedicated to helping companies connect with service providers. Analysts from Clutch evaluate each agency's ability to deliver, market presence, and client reviews to determine the best; and according to their findings, we are the best Polish Unity developers for 2021.
This means a lot to us! The whole WEZOM team wants to send their sincerest appreciation to Clutch and our clients.
"We are very excited and grateful for the recognition of our company and its inclusion in the list of leaders on the 2021 Clutch 100 Poland! " — Sergey Guzenko, Founder & CEO of Wezom
We are honored to have this award; it truly means that we are on a great path and our clients are satisfied with our effective solutions. Our team also wants to give a special thanks to our clients who willingly provided Clutch their insights about our projects; you guys are amazing!
At WEZOM, Unity Development isn't the only thing we're known for. Visual Objects' verified research showed that we are one of the globe's best-performing website design firms. Visual Objects is a portfolio site that showcases the work of the best creative and design agencies.
Interested in working with us? Contact us — write us a message, ring us a call, or visit us personally! We're looking forward to working with you soon.
How do you rate this article?