When looking for an NFT marketplace, one should consider what it provides to its users. How can you select the best marketplace for buying and selling NFTs? These features will help you make the right choice, hence the need to work with an agency with such skills. They will help you find the best blockchain assets for lower prices.
When creating an NFT, keep in mind that it can be done with ease. You will not have to worry about blockchain technology, as the platform ensures that you are provided with all the tools necessary for creating your token. The marketplace does not limit its users when buying and selling NFTs.
Let's explore the crucial features when sourcing for an NFT marketplace.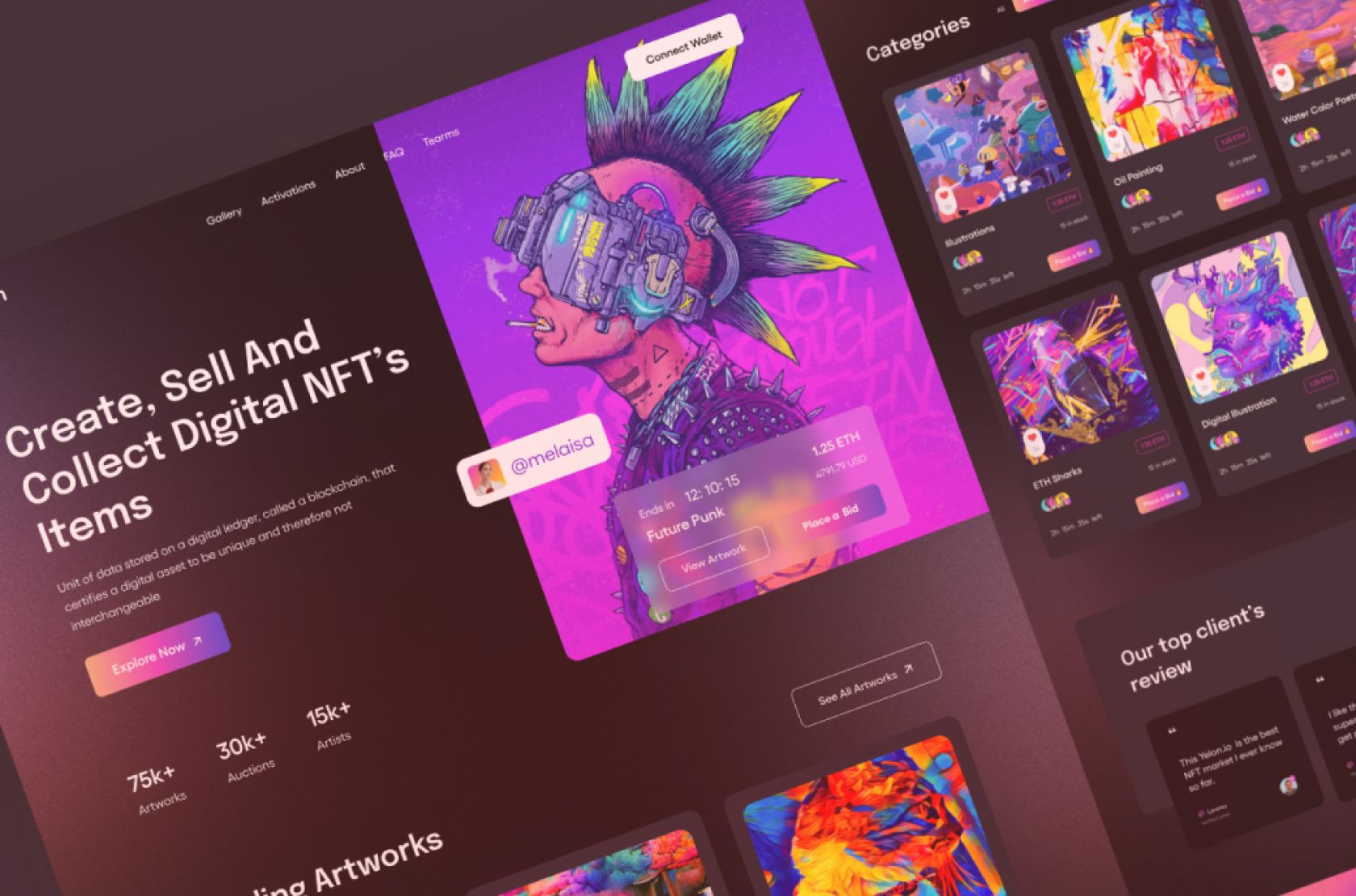 Feature #1 - Trustworthy Services
It is one of the essential features that should be present in an NFT marketplace. As with any other digital platform, you need to know if your information is safe and if no dangers are waiting ahead. It's always important to look at what others are saying about the firm if there is any feedback and recommend it to other people.
Feature #2 - Security
There are many scammers in this volatile industry, which means that you should be careful with who you choose to do business with. The platform needs to be secure when it comes to the transfers so that you are not scammed, hence the need to look into the platform's security measures.
Feature #3 - Availability of Information
The platform needs to be transparent, and it should also make sure that its users know what is going on at all times. Any updates about new features or improvements should be shared with everyone so that people can easily access them, informing you in time about changes made to the platform.
It is a great feature when creating a nft marketplace since this will make it easier for you to know what needs to be done and what is going on with the platform.
Feature #4 - Compliance with Legal Regulations
When it comes to NFT marketplaces, one should know that they do not operate in areas with no regulations. The company must be complying with all legal requirements for this particular industry, or else it might cause serious legal problems.
Feature #5 - Customer Support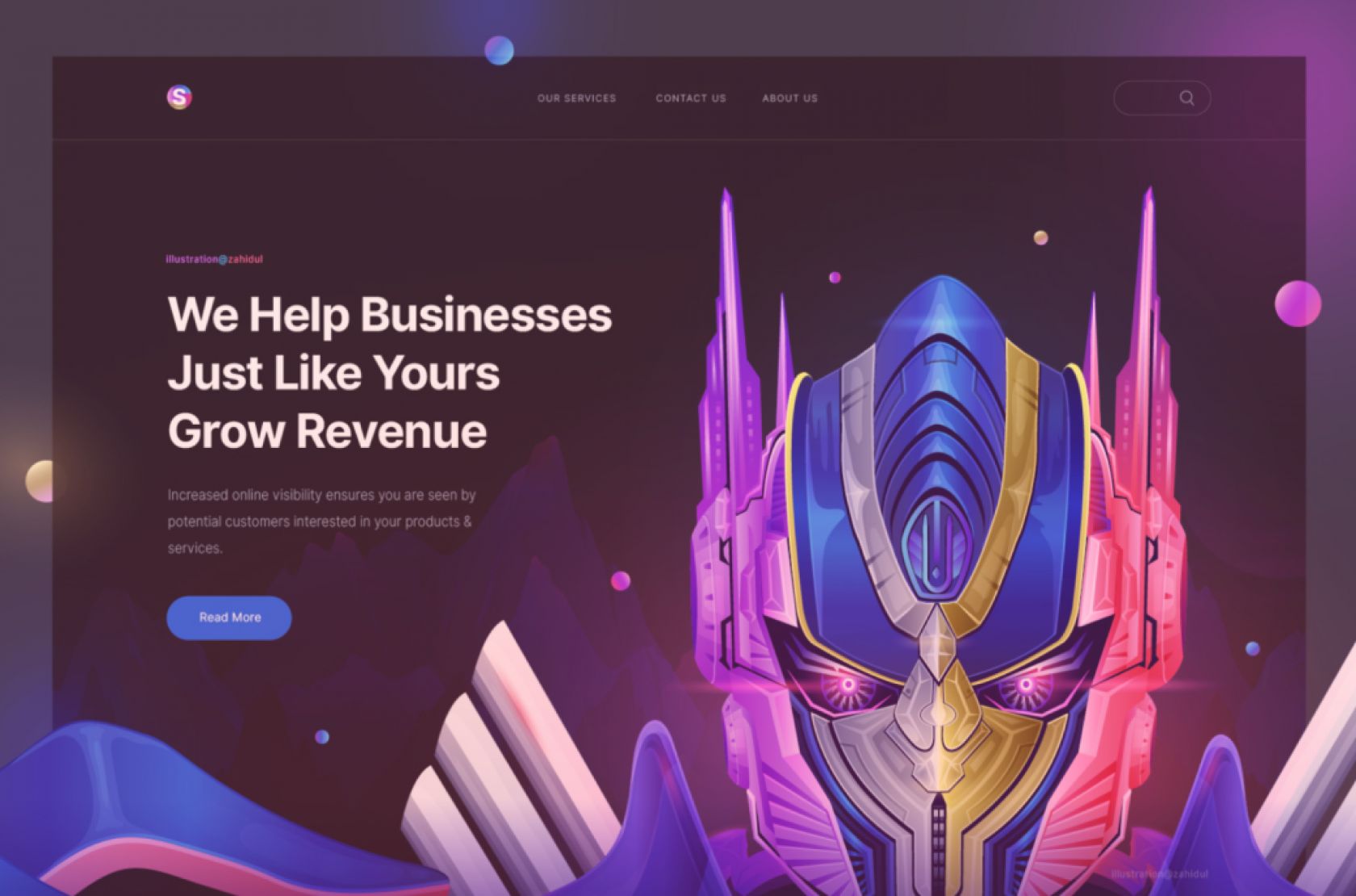 Since this is an area where mistakes are easily made, the last thing you would want would be not to receive support if something goes wrong or if you have questions regarding NFTs. This way, customers know that they will not be left on their own when issues are difficult to solve.
Feature #6 - Easy to Manage
The marketplace needs to be easy for everyone, regardless of their skill level. It is why you would want them to make sure that the tools are at your disposal so that you do not have any issues when it comes to owning blockchain assets. The platform must also have an easy-to-use interface.
Let's not forget that the marketplace must also provide its users with various features, which makes it even more desirable.
Feature #7 - User Interface
Blockchain technology is still new to many people, and they might find some aspects complicated; hence they need to be assisted by the platform. The user interface needs to be easy-to-use and straightforward, allowing users to browse through the marketplace without any problems.
Feature #8 - Mind-blowing Offers
The platform should make sure that its users are always happy with what they can buy and sell regarding NFTs. The marketplace should also inform its users about special deals, new listings, and upcoming events that might interest them.
Feature #9 - Registration on the Platform
Some NFT marketplaces ask for a fee just so that you can trade through their platform, unlike others, which allow anyone to register without paying anything. It is why it's crucial to find out the deal with fees and whether they apply for registering since some platforms might charge these fees.
Feature #10 - Ability to Pay in Fiat Currency
It is a great feature when you can choose to pay your bills using fiat currency instead of cryptocurrency. It will allow people who do not own digital assets to purchase them, even on different exchanges, easily.
Helpful Tips when looking for an NFT marketplace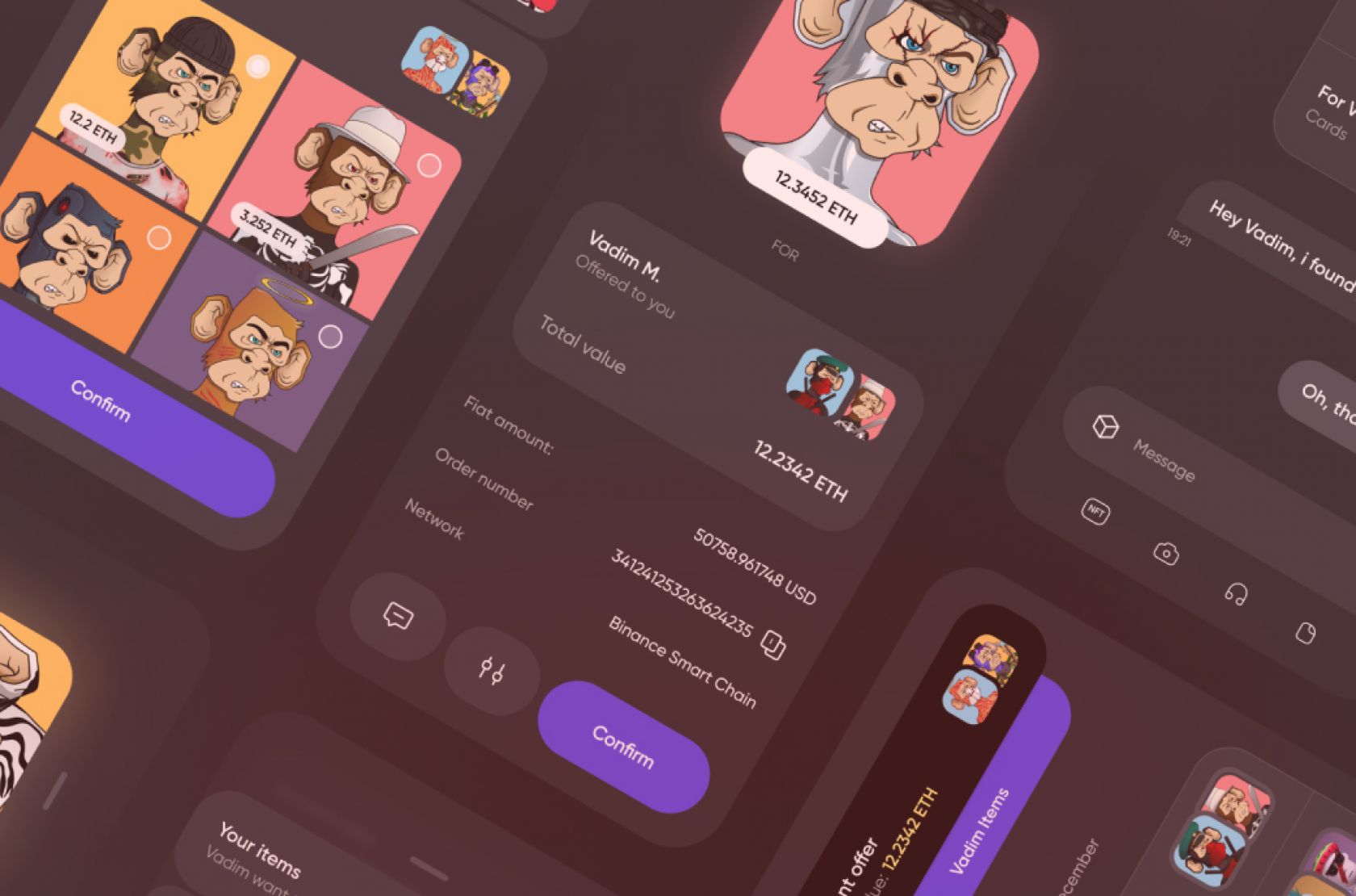 A. What is the legal status of NFTs in my country?
Some countries might not allow NFT platforms to operate, so you need to know what their rules are regarding this matter. If there's a possibility that some restrictions will be applied, it will make sense for you to look for another option since it might be challenging to use NFTs without any troubles.
B. What are the fees for using this marketplace?
When it comes to blockchain marketplaces, there's a possibility that you will be charged specific fees. It might include trading fees or other types of fees that are applied by the platform, which is why you should know about them first before getting started.
C. What are the options available to me?
Depending on what you need, some NFT marketplaces might specialize in specific areas like gaming or collectibles. Others might offer more than one option, and this is why you need to determine which of these platforms will work for your particular needs.
D. Who can you contact if you have any questions?
Blockchain technology might be a bit complicated for someone new to it, which is why you need to make sure that the NFT marketplace offers support in case something goes wrong. It can also include finding out about their live chat support or the number of emails they will provide you with if there's an issue.
E. What kind of accounts do they offer?
The platform needs to support the most popular types of accounts, regardless of whether they are related to cryptocurrencies. You need to know this before you start using their NFT marketplace to avoid any problems when you try to sign up for one.
F. Does the platform have a mobile app?
You might want to look for an NFT marketplace that has a mobile app, which can make it easier for you to trade when you're on the go. It's a nice feature and one that will allow users to access their accounts through a portable device.
G. Is there a chance that something will happen to my currency when I use this platform?
Marketplaces are not known for being stable services, especially for NFTs. You need to know if there's a possibility that your currency will be saved in the event of some unexpected issues. It can also include knowing what kind of coins are used on their platform and if they're safe to use or not.
Final Notes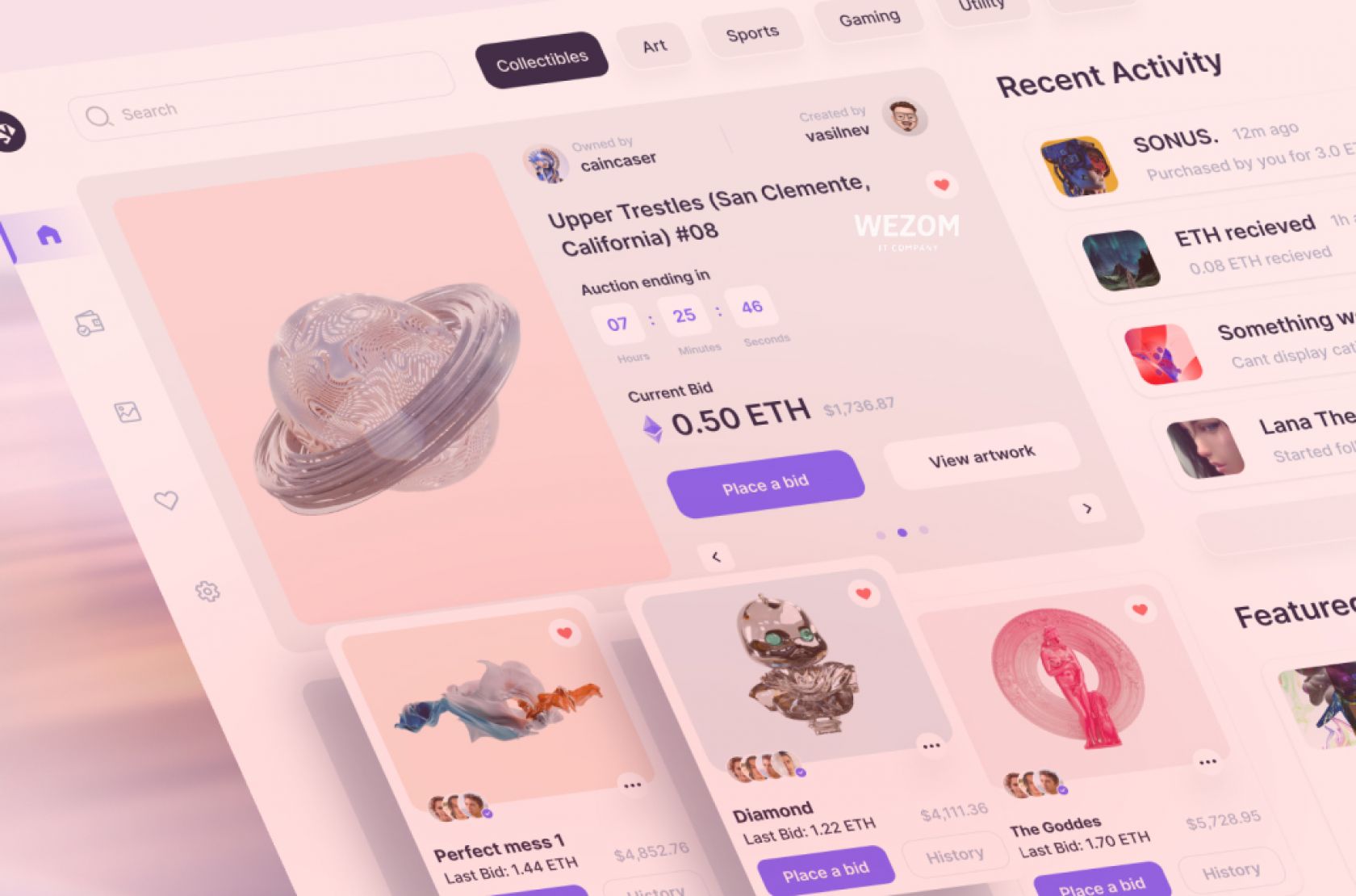 When doing business with an NFT marketplace, keep in mind that these features will help you find the top nft market place for your needs. It is crucial to find out if the company fulfills them or not to know what it has to offer you. When selecting a blockchain assets marketplace, do not forget about the features; they are more than essential.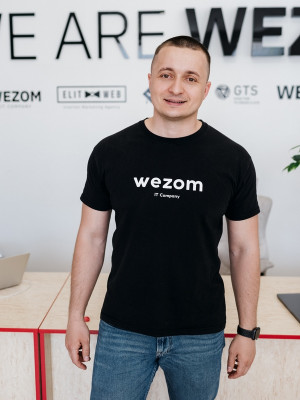 What do you think?
If you're a business that is interested in creating an NFT marketplace but would like to know more about what they are and how they work, this post will help you a lot.
How do you rate this article?