Hello, readers and partners. I, Serge Guzenko, owner of the "WEZOM" company and the domain wezom.com, want to shed light on a concerning situation that arose last week relating to our brand name.
Our colleagues and clients informed us about a suspicious website https://wezomsolutions.com/, which not only uses part of our trademark in its domain but also conducts spam mailings from the email [email protected], offering job vacancies on behalf of our company. Such actions mislead and deceive people, damaging our reputation.
Moreover, it's worth noting that this "company" requires a fee for passing the final selection stage for the vacancy, which is outright fraud.
Investigation into the website wezomsolutions.com revealed:
Illegal use of the brand:

In clear violation of international laws, the site directly uses part of our domain and trademark name.

False contacts:

The site's contacts list the names of well-known actors, already indicating the fraudulent intentions of the resource's creators.

Lack of official registration:

A check with the Internal Revenue Service USA showed that a company named "Wezomsolutions" is not registered in the US.
Such actions violate several US laws and international acts, including § 43(a) (1) (A) U.S. Trademark (Lanham) Act of 1946, United States Copyright Act (1976), and the Madrid Agreement Concerning the International Registration of Marks.
In this regard, I want to emphasize that our company has no connection to Wezom Solutions and we strongly condemn their actions.
Who is the WEZOM team that develops custom solutions?
Now, about us - WEZOM. We are a team of professionals specializing in custom solutions in the IT field.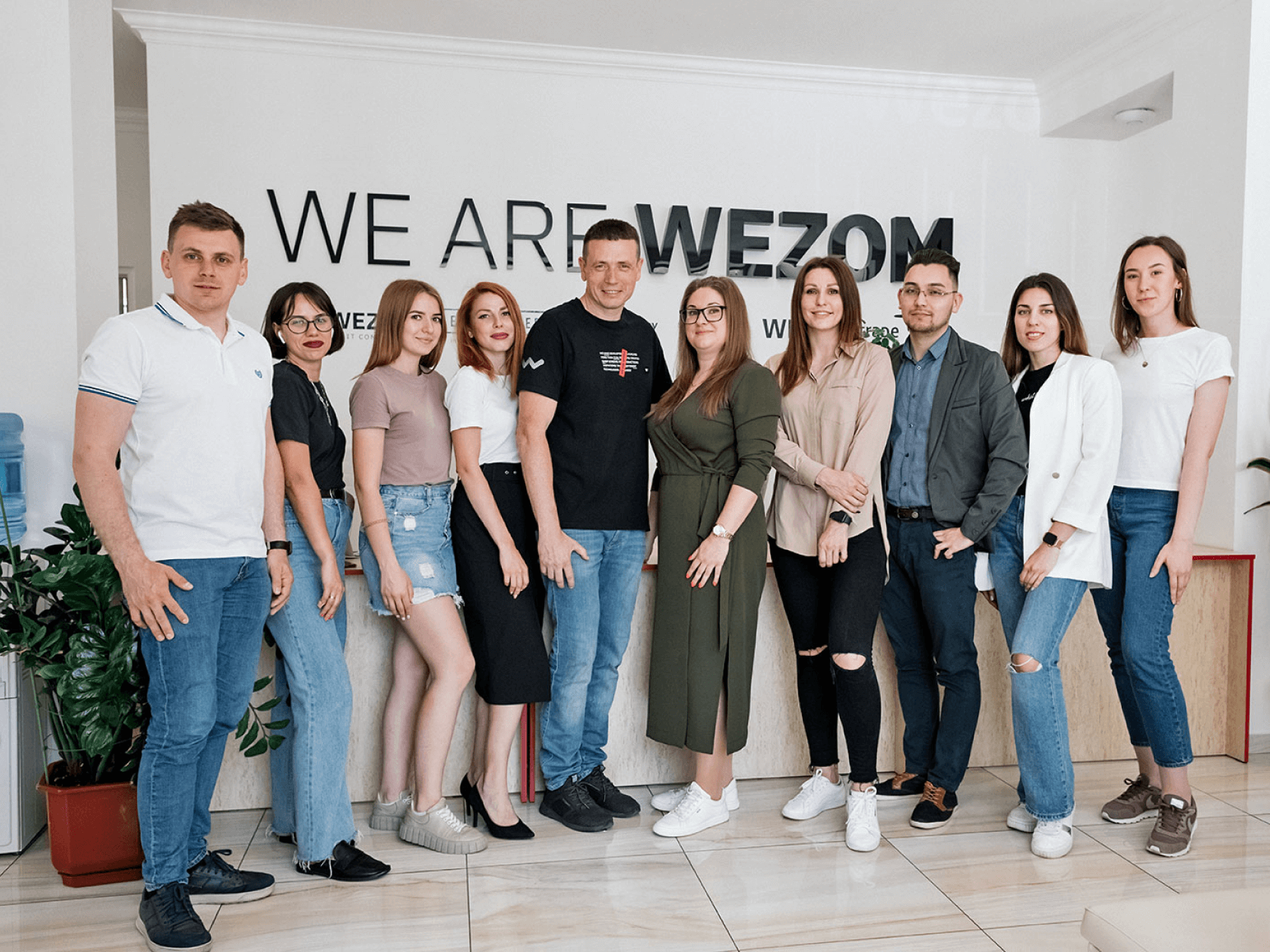 For many years, we have been creating innovative products, and our team consists of more than 250 highly qualified specialists. We pay attention to every project, forming dedicated teams to meet the unique needs of each client.
Currently, we are not actively hiring, and any information related to job vacancies on our behalf has no real basis.
What's next?
We are already taking measures to resolve this situation and ensure the safety of our clients and any other individuals who might have been harmed by these fraudsters' actions. We strongly recommend that you be cautious and double-check any information related to us or other companies you collaborate with.
Stay vigilant, verify information, and always reach out directly to companies if you have questions. Wishing everyone a peaceful sky overhead and trustworthy partners by your side.
How do you rate this article?