The landscape of freight management is changing rapidly so it is necessary to keep your eye on the ball. Freight marketplaces are quite a new phenomenon, so it might be a little bit intimidating to switch to digital ways of managing freight. Still, they offer numerous benefits you should get acquainted with.
The freight industry is dynamic and ever-changing, driven by technological advancements, market trends, and global events. Online freight marketplaces are an agile way to respond to these changes by providing a platform that can swiftly respond to changes in demand, pricing structures, and regulatory requirements.
By staying attuned to emerging technologies and trends within these marketplaces, businesses can ensure that they remain competitive and well-positioned to capitalize on new opportunities in the evolving logistics landscape.
In this article, we will discuss different reasons you may need an online freight marketplace and the possible benefits you can reap by using one.
Market Crisis
During market crises, supply chains are disrupted and manufacturers experience a decline in demand. The logistics and freight sector is particularly susceptible to the consequences of a crisis. The interdependence of economies and the intricate nature of supply chains make freight markets crucial tools for businesses seeking to adapt to these challenges. These digital platforms provide a dynamic environment for shippers and carriers to connect, facilitating rapid adjustments in transportation needs as economic conditions change.
Market crises may result in fluctuating shipping demands. Some industries may see a decline in production or consumer spending, while others experience an increase in demand for essential goods or e-commerce. Digital freight marketplaces – platforms that enable businesses to find transportation solutions – help businesses adapt to these changing demands by offering diverse networks of carriers and flexible matching capabilities.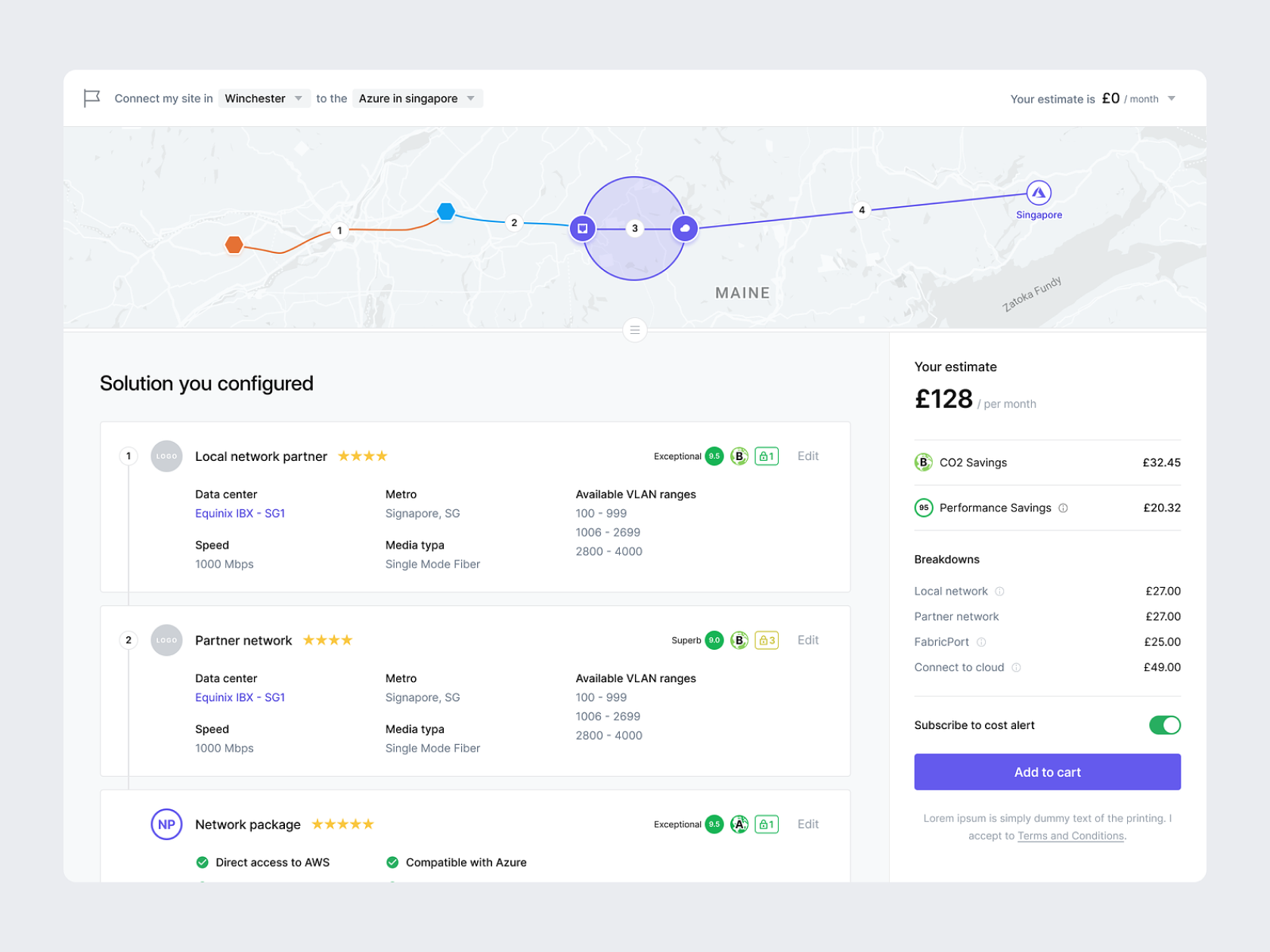 Moreover, market crises often lead to heightened volatility in shipping costs due to factors such as fuel prices and currency fluctuations. Transportation marketplaces empower shippers and carriers to react swiftly to cost changes through their real-time quoting and bidding mechanisms.
Freight Marketplaces play a key role in risk mitigation during crises. In the face of disruptions and uncertainties, businesses can use these marketplaces to find reliable transportation partners. The review and rating systems of freight marketplaces provide visibility into carrier performance, helping businesses mitigate risks associated with unreliable or inefficient transport services.
What Is a Freight Marketplace?
In a nutshell, a freight marketplace, or a digital freight matching platform, is an online platform that helps professionals (shippers and logistics service providers – freight forwarders, different carriers, customs brokers) connect to make their collaboration easier and cover different needs.
Freight marketplaces are different from load boards (platforms that connect shippers and truckers) but the concept between them is different. Basically, freight marketplaces are commonly used by businesses because they allow professionals to see more options, conveniently comparing them to choose the best, save costs, and get instant quotes. There are also many other advantages we will mention later in the text.
Successful digital freight platforms go beyond transactional relationships by fostering a sense of community among their users. Some platforms incorporate features such as forums, webinars, or networking events that facilitate knowledge-sharing, collaboration, and the building of professional relationships. This sense of community not only enhances trust among users but also opens up opportunities for strategic partnerships and collaborative problem-solving. In an industry where effective communication is key, the ability of professionals to connect, share insights, and learn from each other contributes to the overall resilience and adaptability of the freight ecosystem.
Convoy Startup
Seattle-based trucking marketplace called Convoy startup which connects truckers with shippers, raised $260 million in its latest funding round. The 7-year-old company now has raised $928 million in funding and has a valuation of $3.8 billion. The fresh cash will help Convoy invest more heavily in its technology that automates transactions between trucking companies and shippers.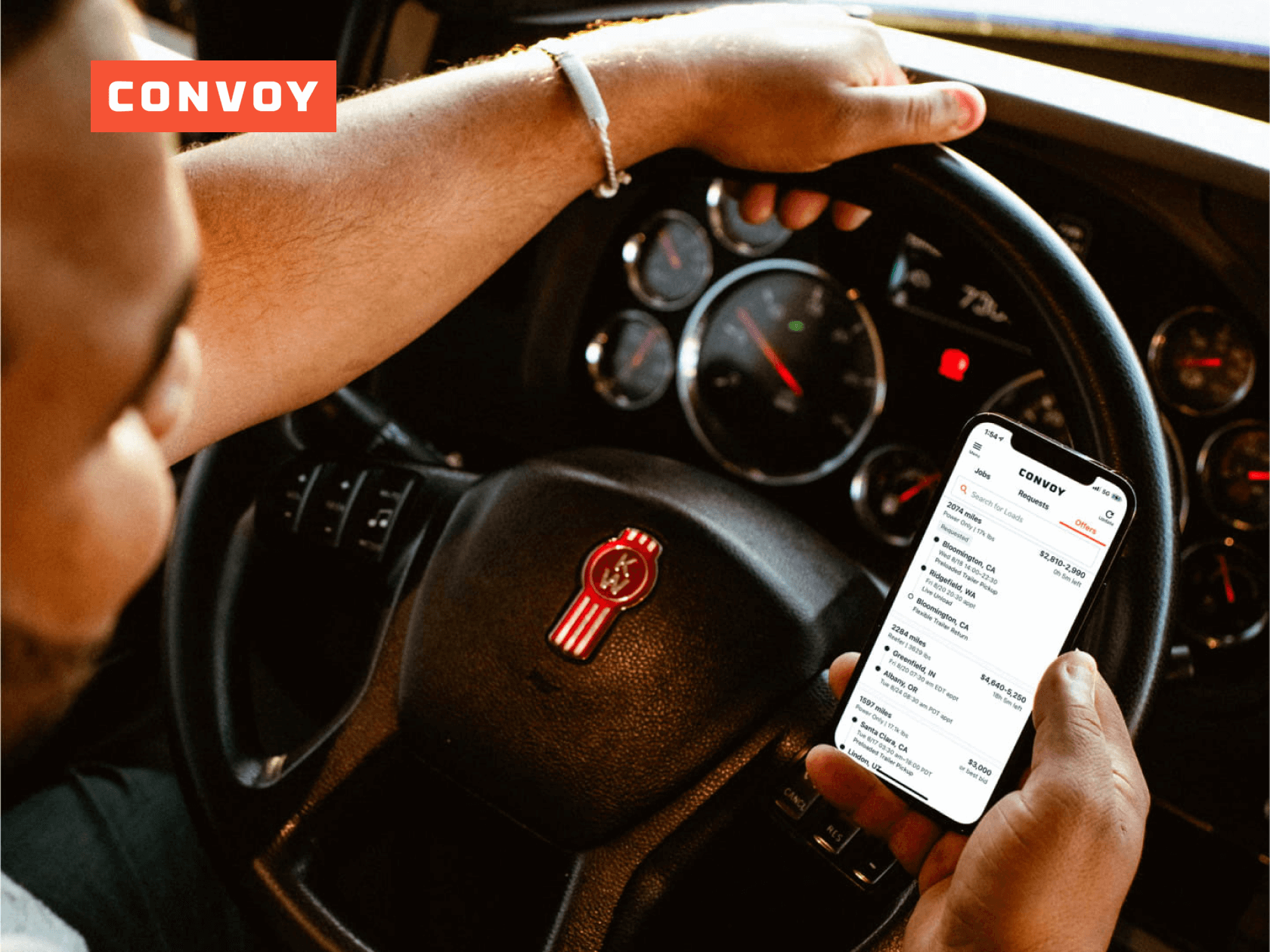 Convoy has raised $325 million in new funding, the largest amount for a Seattle-area startup this year. The company joins several other fast-growing logistics tech startups that have each raised billions of dollars amid supply chain chaos.
Convoy caused both an uptick in smaller trucking companies to meet the demand and an "elastic capacity,", with which, truck driver shortage can be fixed easily.
In general, Convoy's substantial funding, valuation, and focus on technology-driven automation make it a key player in the evolving landscape of logistics technology. The company's success reflects a broader trend of increased investment in innovative solutions to address market disruptions and heightened demand for efficient and resilient logistics operations.
SHIPNEXT, Freightos, and Other Booking Platforms
There are different booking platforms present on the market, so let's have a look at some of them.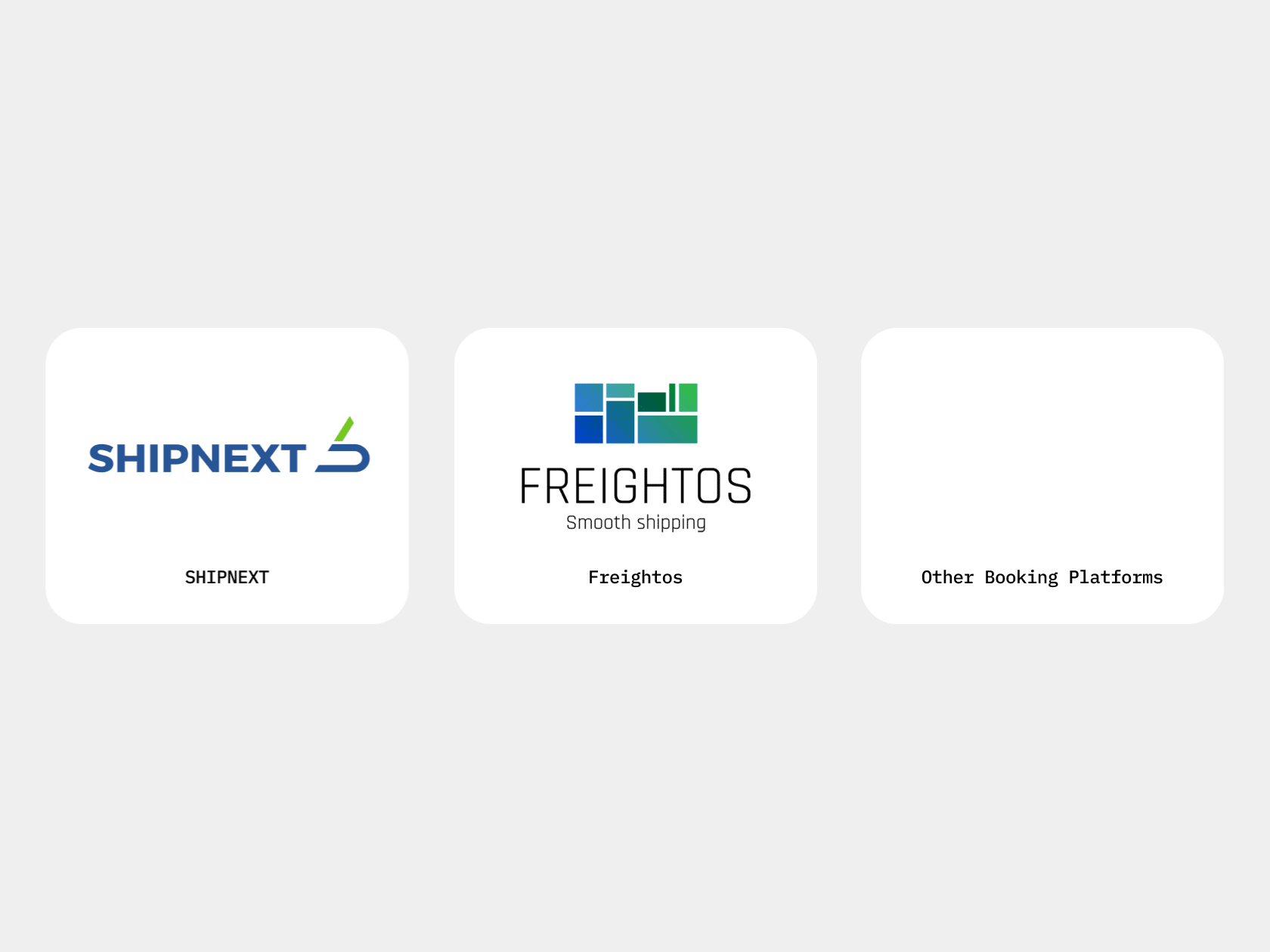 SHIPNEXT, a blockchain-driven cargo-to-ship matching platform founded in 2015, helps digitize the workflows related to chartering vessel capacity. It uses natural language processing, machine learning, linear programing, and Big Data analysis to process information from 85 databases and a range of other information sources, find best matches, and efficiently connect all logistics parties.
Freightos, on the other hand, is regarded as one of the industry leaders in freight booking connecting over 13,000 shippers to more than 2,000 logistics businesses. Freightos offers three digital products: a booking platform, a software solution for freight forwarders, and an analytical resource.
SeaRates. The online freight matching and booking platform developed by DP World is a part of the company's smart logistics solutions. It also has been announced that AirRates and LandRates are being developed with similar functionality to digitize other transportation modes.
Interested in Making It Better?
You can always optimize your freight management and make your job easier with WEZOM. We have enough expertise and experience to provide a tailored approach and cover your needs in the best way possible. Reap all the benefits of effective freight management, see more options, and get more satisfying results. Growing your business is the ultimate goal, and WEZOM can be your partner in achieving this.
Exploring powerful freight marketplaces with WEZOM is a key component of this innovative approach. These marketplaces offer a dynamic environment where shippers and carriers can connect efficiently, enabling you to broaden your network, access more options, and ultimately make more informed decisions about your freight management strategies.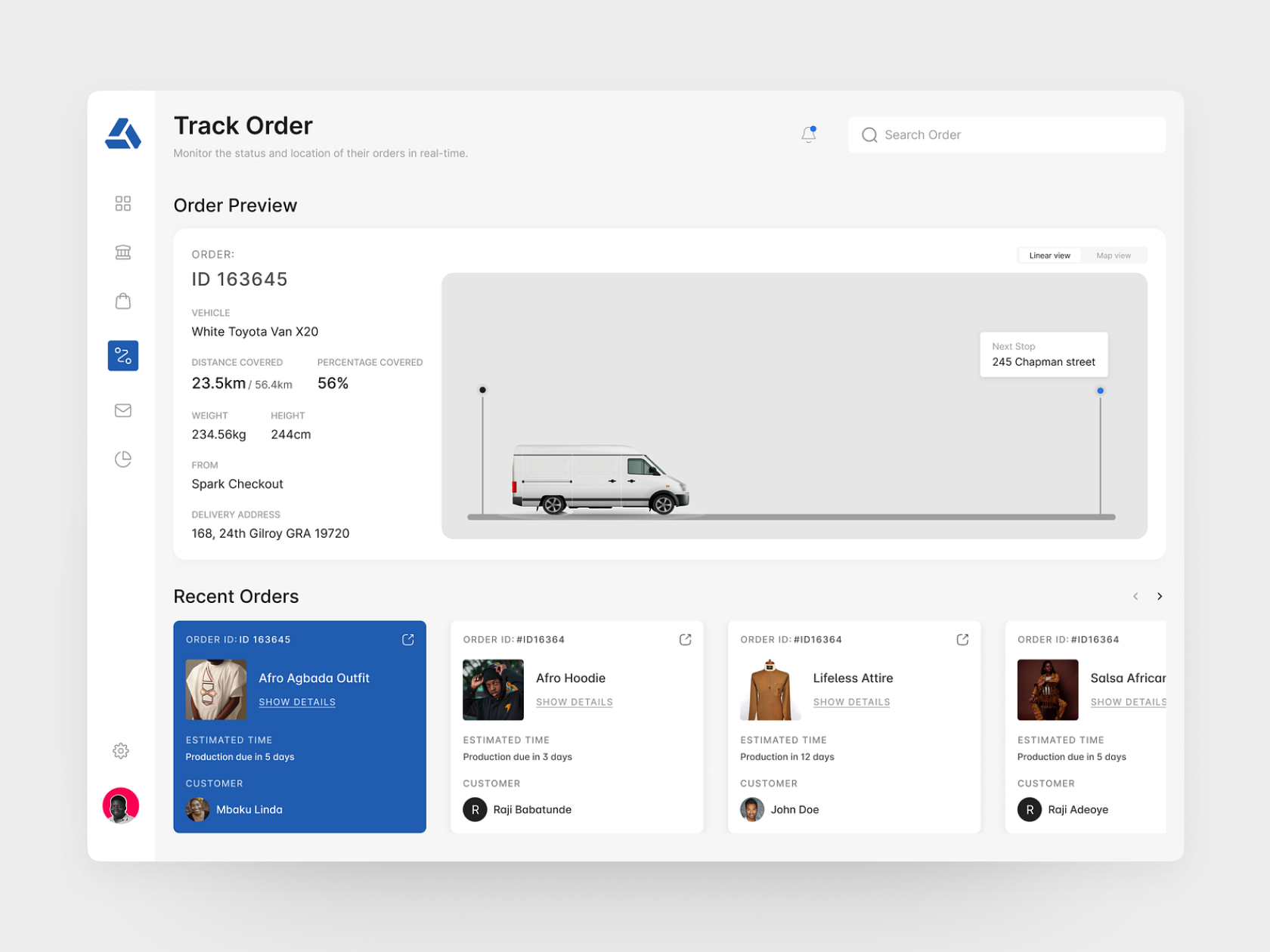 We're committed to innovation at WEZOM. Not only do we provide effective freight management solutions, but we also bring a forward-looking approach to the table. This means you can stay ahead of industry trends, leveraging the latest technologies and strategies to stay competitive in the market.
Consult us to know more, get an innovative approach to freight management, open new horizons with powerful freight marketplaces, and grow your business. Consulting with WEZOM for your freight management needs is an invitation to make a positive change. It's an opportunity to enhance your operations, explore innovative solutions, and open new horizons for growth in the competitive landscape of logistics and supply chain management.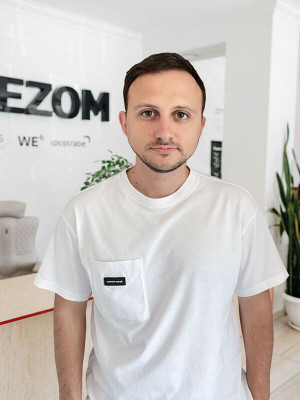 Do you want to create Freight Marketplace?
If you are faced with the dilemma of creating an Freight Marketplace, we are happy to help you fix it.
How do you rate this article?