Electric trucks are gaining more and more popularity. It is believed that this type of vehicle has the power to change the sphere of transport to establish a new business reality. However, this type of car is not yet fully understood and its influence cannot yet be accurately determined. We will try to figure out how automated semi-trucks work, how companies can include them in their activities, and what benefits this can bring. Understanding these aspects is necessary in order to take into account the nuances related to electric semi-trucks and how they can affect the industry as it can be the next major tendency in transportation that we need to consider.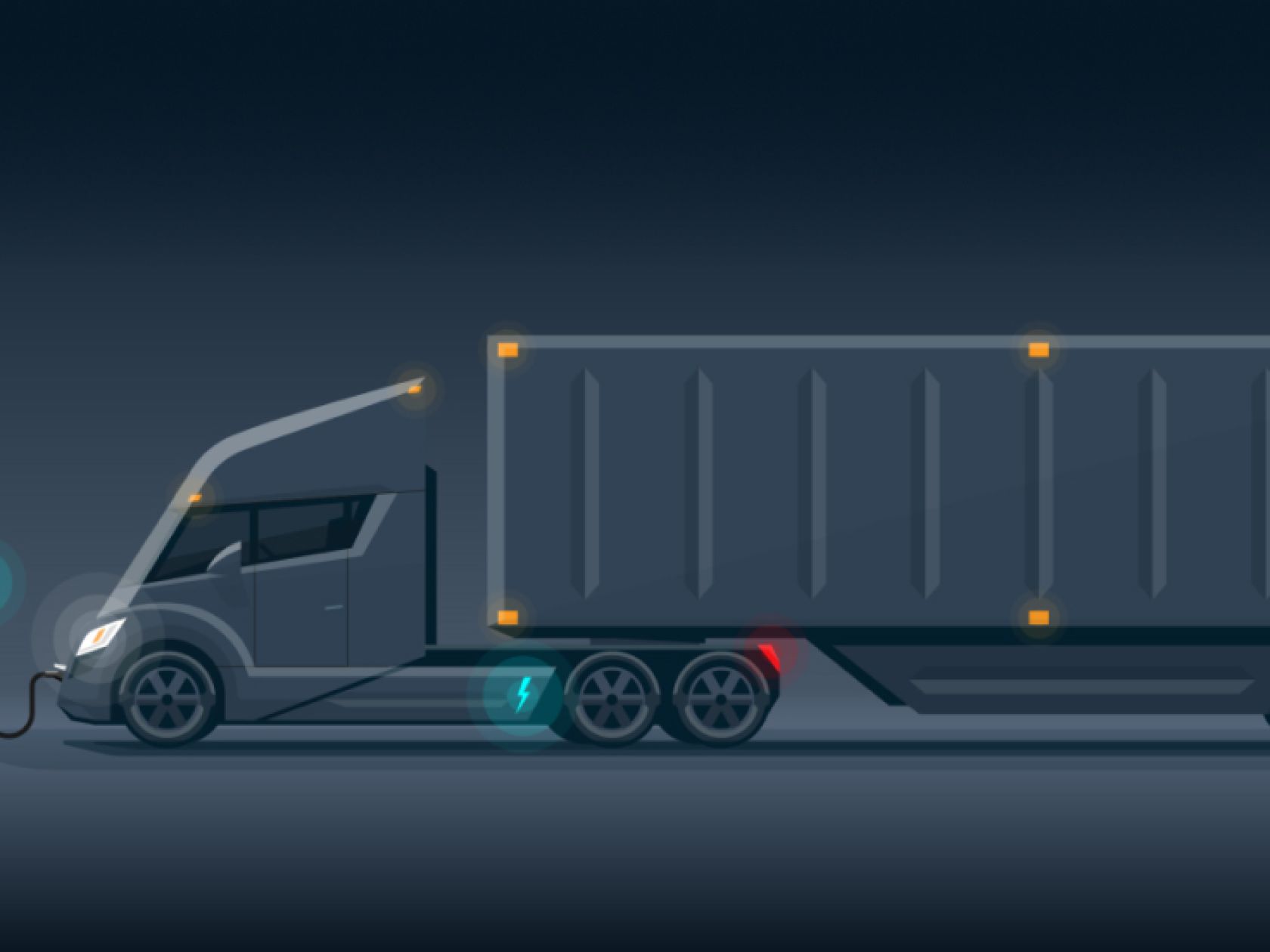 Electric semi-trucks are regarded as the new trend that can push the entire industry forward. Thanks to their innovativeness and connection to high technology, such vehicles have serious potential that can be of great help to the field of transportation, if used in the right way. For their contribution, it is no exaggeration to call them revolutionary technology. This technical advance is already gaining popularity and is being used by various companies and fields all over the world. If we are financially and technically prepared, electric trucks could become an important part of the transportation industry of the future and replace many other tools and specialists. If these vehicles provide more security, they will become truly irreplaceable for companies.
Traditional approaches are now receding deeper and deeper into the past, and there are many ways and tools that create technological progress, so it is important to know what technological advances we will see in the future and what role they will play in the market. What benefits can companies gain from using electric semi-trucks? What potential problems may arise in the process of working with them? What solutions can help you handle these issues? It is important to get answers to all these questions if you want to resort to using this type of truck, and this can be done by learning more about them and analyzing their features and benefits.
In this article, we'll take a look at electric semi-trucks and draw conclusions about how companies can use them to get the most out of their work.
A Closer Look at Electric Semi-Trucks
It is believed that the direction of electric vehicles and autonomous driving will be seen as one of the main trends in the transportation industry. These two vectors will play a role in the future of transportation, as well as in the future of the trucking business in particular. It is undoubtedly effective in terms of companies' performance and financial performance. Talking about trucks, even influential companies in the transportation industry have already taken interest in this trend. Let's take a closer look at what electric semi-trucks are and how this technology can be implemented for further progress in the transportation industry.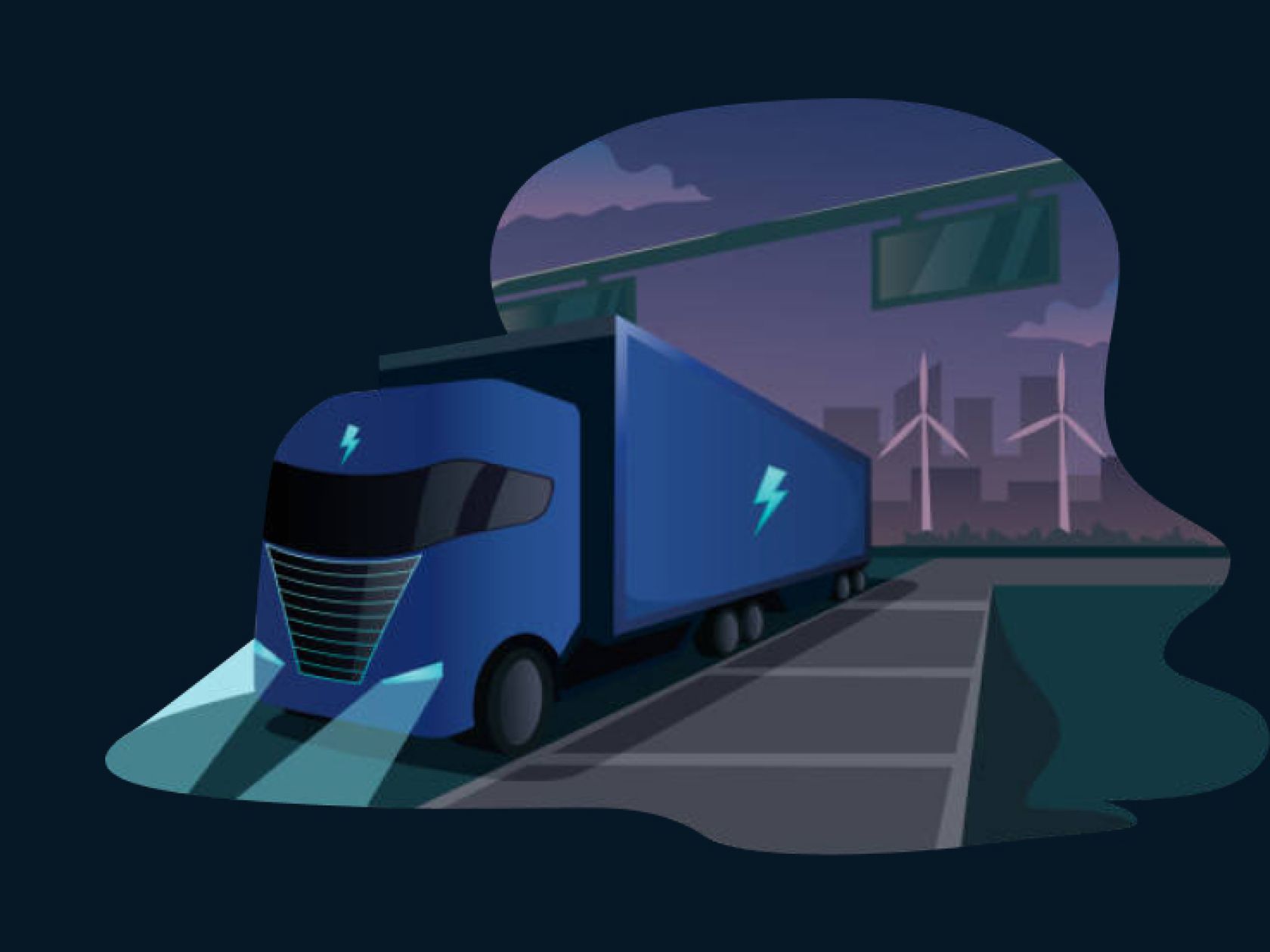 Electric semi-trucks rely on battery power and have a range of innovative features. The company that has made a special contribution to the development of such trucks is Tesla. It was this organization that introduced Semi in 2017, which influenced the future of this kind of truck. In essence, the electric semi-truck is a solution to meet the growing demand in the delivery industry and increase safety. They are already effective in both of these regards. Elon Musk even called it the most influential technology of the future. It is impossible to predict exactly what role such semi-trucks will play in the future of the transportation industry, but they are already making an impact.
The Main Benefits of Electric Semi-Trucks
If you decide to integrate a technological innovation such as autonomous semi-trucks, it can significantly increase your efficiency. To do this, you need to pay attention to this type of vehicle and have the resources to purchase and maintain them. A solution such as an electric semi-truck is designed to help companies cope with the growing need for deliveries, especially now, during the recovery period after the changes caused by the COVID-19 pandemic. It is also expected to put a large number of professionals in the transportation industry out of work.
Now let's have a detailed look at electric semi-truck benefits. Some of them include:
it is potentially beneficial for the ecology;
it is economically beneficial;
electric vehicles are easier to control with the help of computers;
such trucks cost company owners cheaper than equivalents.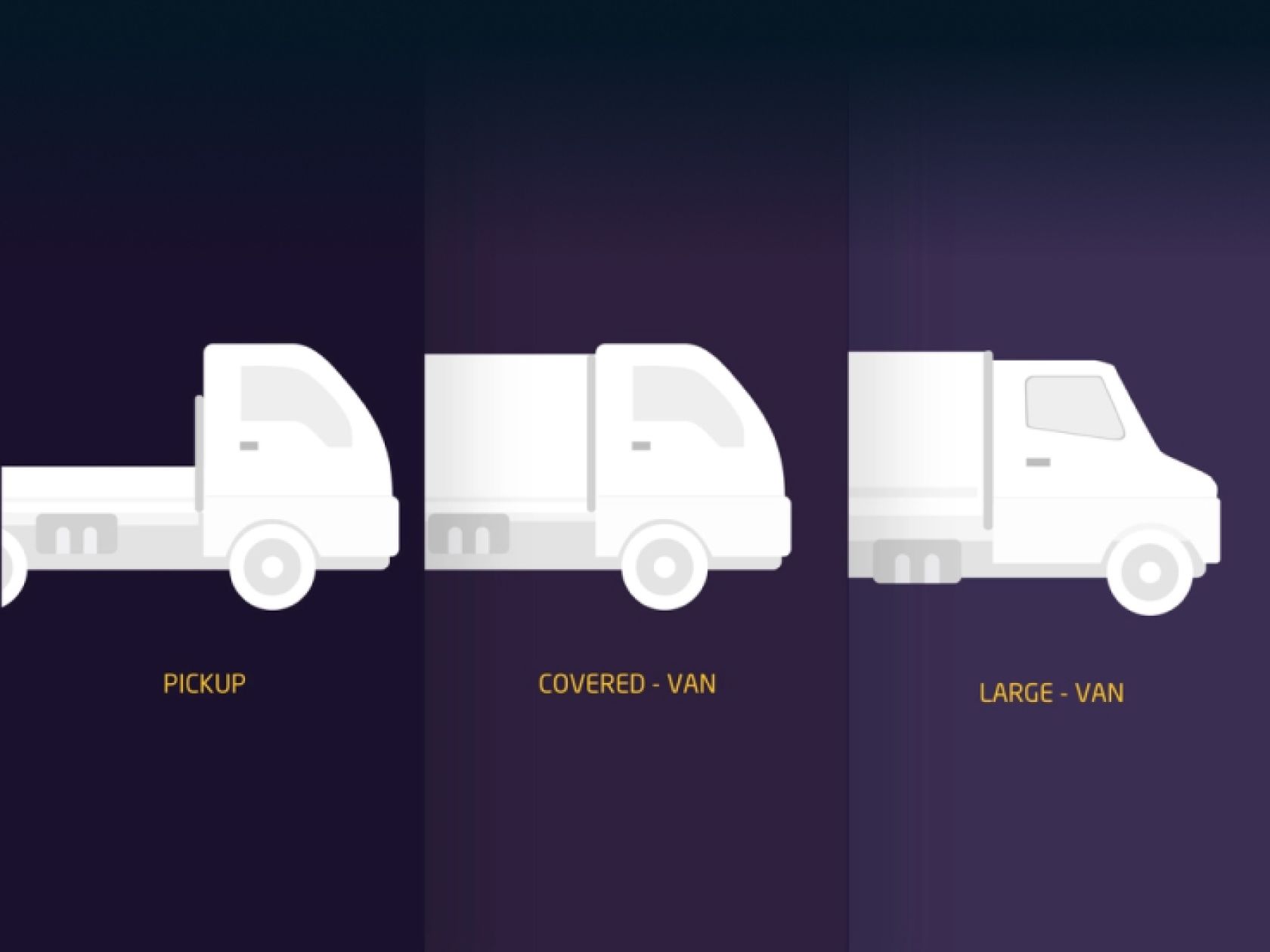 As for safety and security, electric trucks also show lower accident rates than their counterparts. They eliminate the human factor in mistakes, which means that they are a priori less likely to make mistakes. In addition, they have special mechanisms that help to be more efficient in this aspect. Statistics show that in terms of safety, electric semi-trucks perform better than conventional ones.
So, this technology is ready to conquer the transportation business. While many in the industry are skeptical of this new kind of electric vehicle, its financial benefits could have huge long-term potential for companies. No wonder Elon Musk spoke about the importance of electric semi-trucks, this technology is already changing the future. But what challenges might arise if you manage a fleet of semi trucks? Let's have a detailed look at this aspect as well.
Main Challenges That May Occur in Fleet Management of Electric Semi-Trucks
Fleet management of trucks of such a kind requires specialized software that will help you cover all of the major needs. Fleet management is an essential process in the transportation business, so it requires a lot of attention. As for electric trucks, working with them can be even more difficult. Here are some of the possible challenges you will face:
electric semi-trucks can be quite expensive;
maintenance also requires serious investments;
battery life may create additional issues.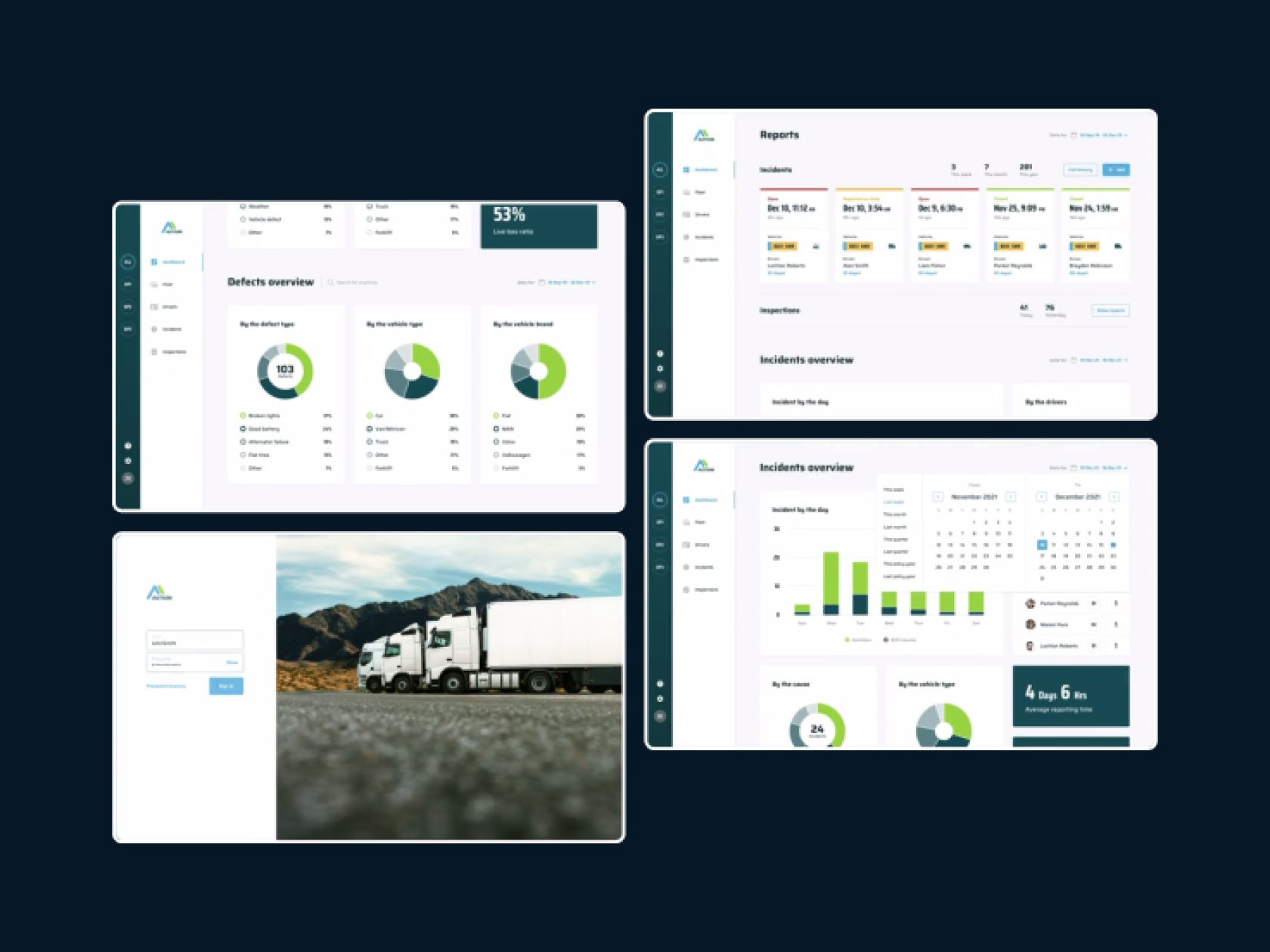 In order to manage a fleet of semi-trucks successfully, you need to handle all the major areas of fleet management, like route planning, tracking, and maintenance, and also consider all differences related to electric semi-trucks. The main issues that you will have to deal with in the process of autonomous fleet management of electric semi-trucks are related to issues such as the price and cost of trucks in maintenance. The process of creation of electric semi-trucks is associated with Artificial Intelligence technology. This makes it even more expensive as the technology itself is complex and innovative. In addition, battery life is one of the additional challenges that business owners have to face when operating a fleet of electric semi-trucks.
Another aspect also related to the budget is that if you invest in this type of trucks, you will need to spend big amounts of money on their maintenance, for example, for such needs as software updates. It may require serious sums as these vehicles are built on innovative technologies. The costs associated with the purchase and maintenance of electric semi-trucks may force you to carefully plan your budget as such a technical innovation requires serious attention and delicate maintenance.
An important aspect when working with electric semi-trucks is cybersecurity. The information you will be working with can be large, and therefore it is especially important to keep it secure. The entire transportation industry is moving forward in terms of technology in one way or another, and the amount of data that business owners will have to work with will only grow, but this does not mean that they are safe. It is necessary to take emergency measures so that your company is not at risk.
Possible Solutions
The right choice of software will help you deal with the challenges that electric semi-trucks create in fleet management. In order to cope with the management fleet of semi-trucks and cover all needs, you will need the usual functionality of fleet management software and advanced features for this type of vehicle. The market offers these types of solutions to cover your requirements. Also, you can use different types of software to work separately with different aspects. One way or another, there are tools that can handle all the important tasks.
As for the core functionality of the fleet management software, you will need features such as scheduling, localization, route tracking, and other features to ensure proper fleet management for conventional vehicles. Speaking of the features associated with electric semi-trucks, modern solutions offer a range of services related to the processing and provision of data that are suitable for working with autonomous vehicles. There are even solutions to help monitor the behavior of drivers to avoid unnecessary risks.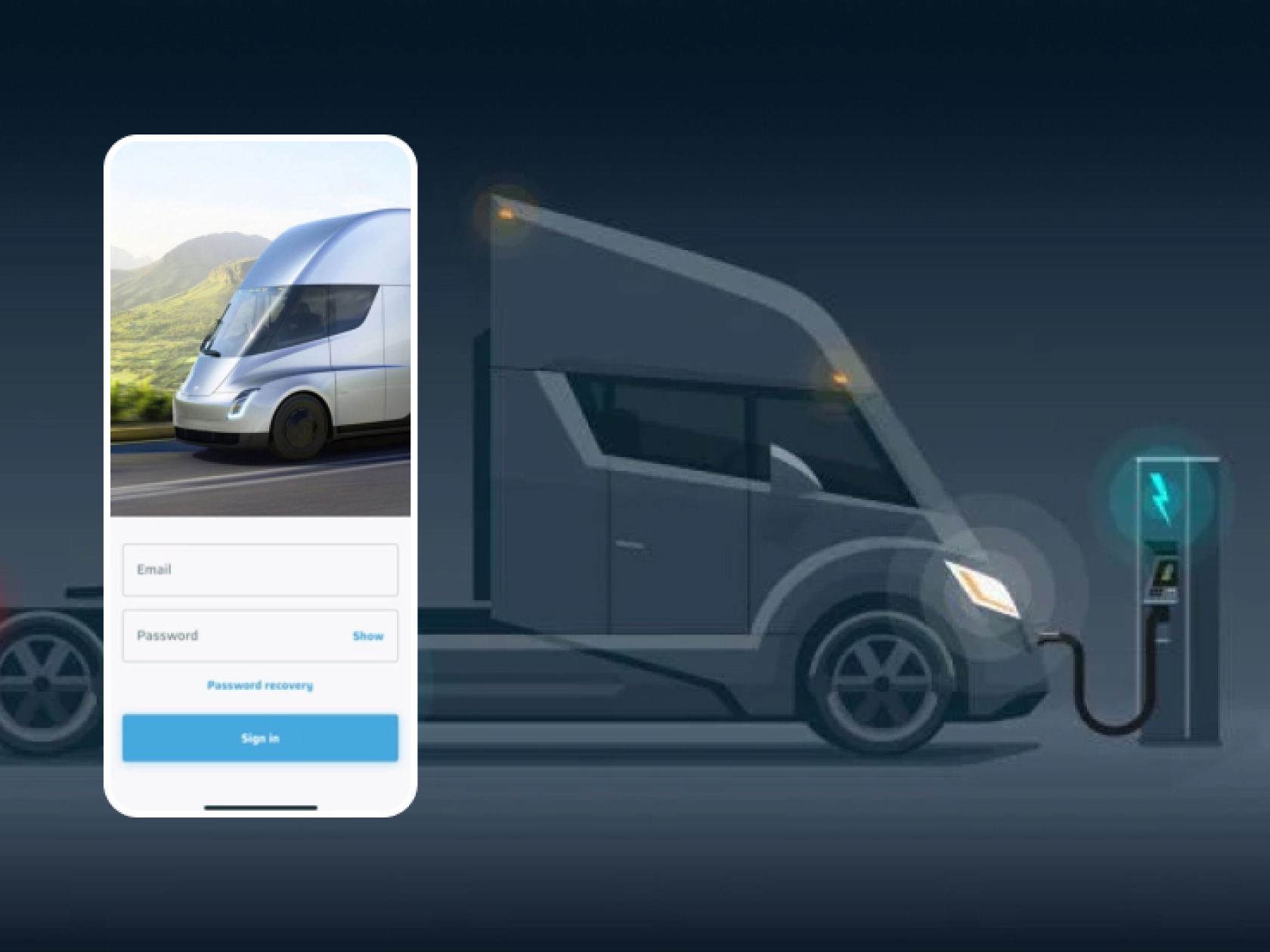 Whether or not you are considering incorporating this technology, the software will help you match the market and make sure your fleet is running smoothly. Since it is very difficult to control all the work and complex processes on your own, and in the case of semi-trucks it also makes the work of the owner of the company doubly difficult, with the help of digital tools you can achieve truly effective results. The choice of software is now huge, and not having found a solution that completely satisfies you, you can consider the option of various programs combined in work. One way or another, with digital solutions, your work will be easier and more efficient. Those tasks that are associated with the high innovativeness of this type of track, the software will also take on itself, since digital tools cope with them better than a person.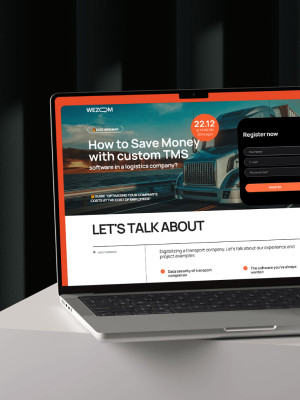 Free webinar!
Register for a webinar by WEZOM
Conclusion
Whether you're considering adding electric semi-trucks to your company, it's important for transportation business owners to be aware of this technical innovation. The benefits that it brings to the organization can be skillfully used, and then you will be able to see results that were not available to you before. In addition, this type of truck is not in vain in demand: its use provides obvious benefits for the financial and other performance of various companies.

As for the same problems you may encounter while working with automated semi-trucks, there are technological solutions that will simplify your job and help make autonomous semi-truck management as efficient as possible. In our time, when there are a lot of technological solutions on the market, as well as requests for companies, it is already unprofitable not to keep up with progress. Moreover, you simply will not be able to remain equal in the market if you do not use modern technologies. Let digital solutions take care of electric semi-trucks management and focus on what matters most to your business.

Since electric semi-trucks are your path to the future in the transportation industry, the use of such vehicles also requires serious responsibility. But if you have already chosen this tool, rest assured that its potential can give you much more than ordinary trucks. Therefore, with careful maintenance and regular investment, you can only win with electric trucks for your business.
How do you rate this article?