A growing number of oil and gas (O&G) companies are pledging net-zero goals, but not all are clear about how to get there. In a recent Deloitte survey, 56% of respondents view the energy transition as a mixed bag of opportunities, risks, or a complex phenomenon.
Successful transition will take a long time, and some prominent energy transition scenarios project oil demand in 2030 to remain around 90 MMbbl/d. This implies there's likely to be sustained value in oil and gas—indeed, an overwhelming 77% of surveyed executives plan to maintain hydrocarbons as their long-term business.
Our dedicated software development team created a custom Enterprise Resource Planning (ERP) system for a client in the oil and gas sector, comprising four interconnected modules for core company departments. The ERP system adheres to ISO 31001, ISO 27001, and GDPR standards and integrates with various third-party services.
Learn more about this case in the report: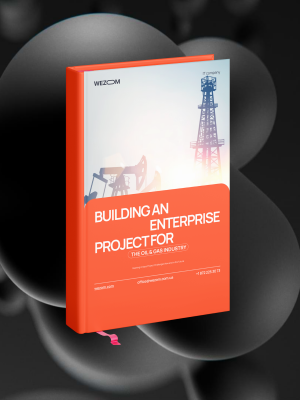 Oil & Gas Industry
Building an Enterprise Project
Book that unravels the intricate challenges of the Oil & Gas industry. This book showcases the transformative potential of ERP systems, serving as an essential handbook for businesses in this pivotal sector
How do you rate this article?