Billing & Accounting Systems for Oil & Gas Industry
A billing software stores client and tariff data, calculates service costs, and settles with service agents.
WHAT IS Billing & Accounting Systems?
A billing and accounting system is a special software that stores information about each client and tariff, calculates the cost of services for subscribers, and performs mutual settlements with agents providing services to the operator itself.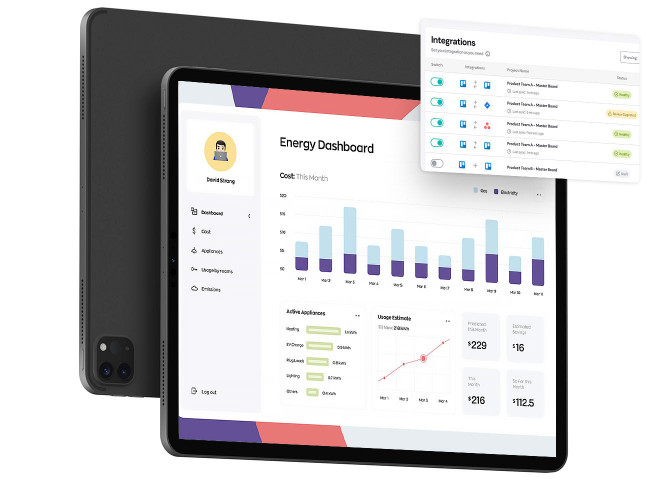 The ability to implement additional settings allows developers to personalize the user interface and thereby provide a smoother user experience.
The flexibility of the oil and gas accounting software allows it to quickly adapt to the needs of the operator, ensuring the implementation of momentary requests of the service provider.
Accounting solution helps to manage the entire financial cycle of assets. It helps businesses provide accurate financial reporting related to appreciation and depreciation.
4. Multilanguage and multicurrency
The ability to install different languages and work with multiple currencies allows you to interact with operators in other countries and work at a multinational level.
Billing & Accounting Systems Modules
When creating oil and gas accounting software, we focus on the needs of clients, while taking into account the business process of a particular enterprise!
Revenue management
The built-in revenue management capabilities of petroleum accounting software automate the process of leveraging analytics to maximize revenue and profitability.
Reporting and analytics
The billing system records financial transactions and generates reports and analytics that help executives evaluate their organization's financial health and gain more insight.
Management of risks
Built-in security, risk management, and audit controls help you comply with regulations and provide your business with a secure, single source of information.
Financial services
An automated billing system is able to correctly issue invoices to subscribers, process incoming payments, allocate them to invoices, and manage their receivables.
Questions & Answers
Check out some of the most common questions asked by the clients
What is billing and accounting software?
The billing and accounting system organizes and automates the billing and invoicing process and has two main directions. So the billing part of such software is recording, classifying, and summarizing financial transactions in a more efficient and flexible way. And the accounting part allows users to document financial transactions. Such solutions serve as a record system and can be used for tax liabilities, shareholder reporting, and business analysis.
What accounting methods do oil and gas use?
Companies whose activities cover the oil and gas niche can choose between two accounting approaches: the full cost (FC) method or the successful efforts (SE) accounting method. The FC method allows companies to benefit from all operating costs related to new oil and gas reserves, regardless of the outcome. SE method allows the company to benefit only from the costs associated with the successful discovery of new reserves of oil and natural gas.
What are the 4 types of the accounting system?
There are four types of accounting systems. Single-entry systems that record each accounting transaction with one entry in the account. Double-entry systems which mean that each movement of the organization's funds is reflected in at least two accounting accounts. Manual accounting systems where all accounting records are maintained without the use of special software. As well as computerized accounting systems, which are programs that are stored on the company's computer, or network server or are available remotely via the Internet and allow businesses to set up income and expense accounts.
What is the difference between oil and gas accounting and financial accounting?
The main difference between oil & gas accounting and financial accounting is the treatment of discovered exploration costs that do not result in the discovery of oil or gas reserves. Thus, under the full cost method, all costs for the exploration and production of gas and oil are capitalized, regardless of whether they are successful.
Efficient Billing & Accounting Systems for Oil & Gas Industry
Managing financial operations in the oil and gas industry can be complex and time-consuming. Billing and accounting systems are essential for companies looking to streamline their financial operations and improve accuracy.
At our software company, we offer top-rated billing and accounting systems specifically designed for the oil and gas industry. Our software integrates seamlessly with your existing systems and provides features such as automated invoicing, inventory management, and financial reporting.
To ensure that you choose the best billing and accounting software for your business, we recommend checking out the comparison tools at SoftwareAdvice.com and the list of best invoicing software on Forbes.com. You can also visit our website, Petrofly.com, to learn more about our industry-specific solutions.
Take your financial operations to the next level with our efficient billing and accounting systems for the oil and gas industry. Contact us today to schedule a demo or request more information.