We were approached by an entrepreneur from Poland who decided to invest in a digital project which would help other businesses automate financial tracking.
In particular, his idea was to separate the bookkeeping for sole proprietorships, LLCs, and other types of small businesses to automate and centralize all tasks related to accounting for expenses, income, and net profit.
The client contacted us for the custom development of an online tool for small companies that helps to manage their finances.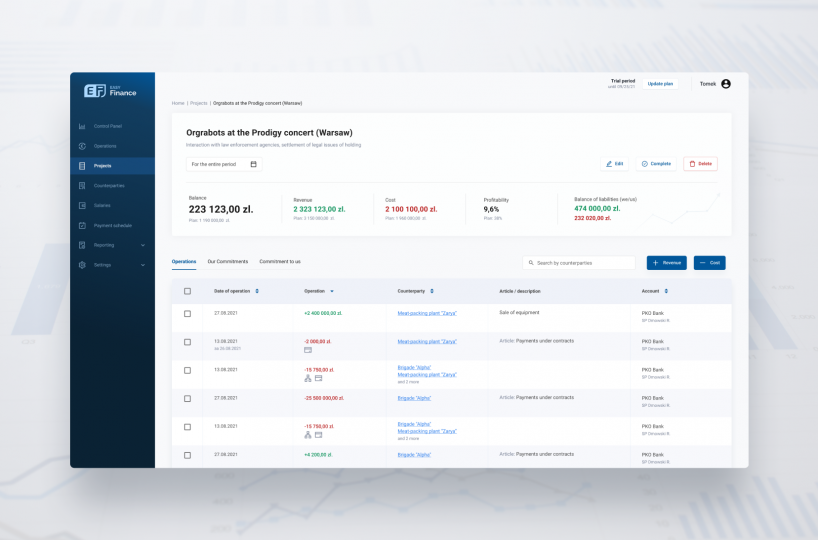 We started the web development process only after lengthy stages of planning and marketing analysis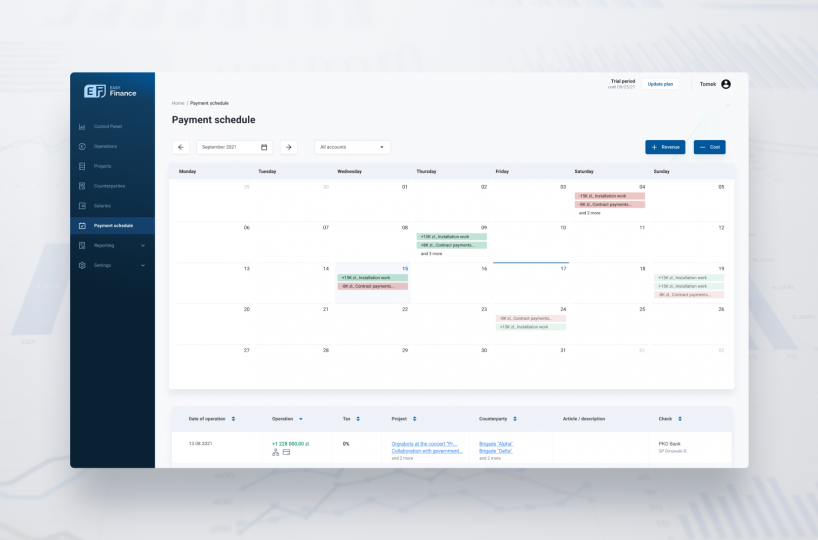 After five months spent working on a startup, it was launched and found its target audience.
The main three challenges that our experts encountered in the process of cooperation with the client, they were as follows:
02/
The need to choose a technology stack to create a scalable solution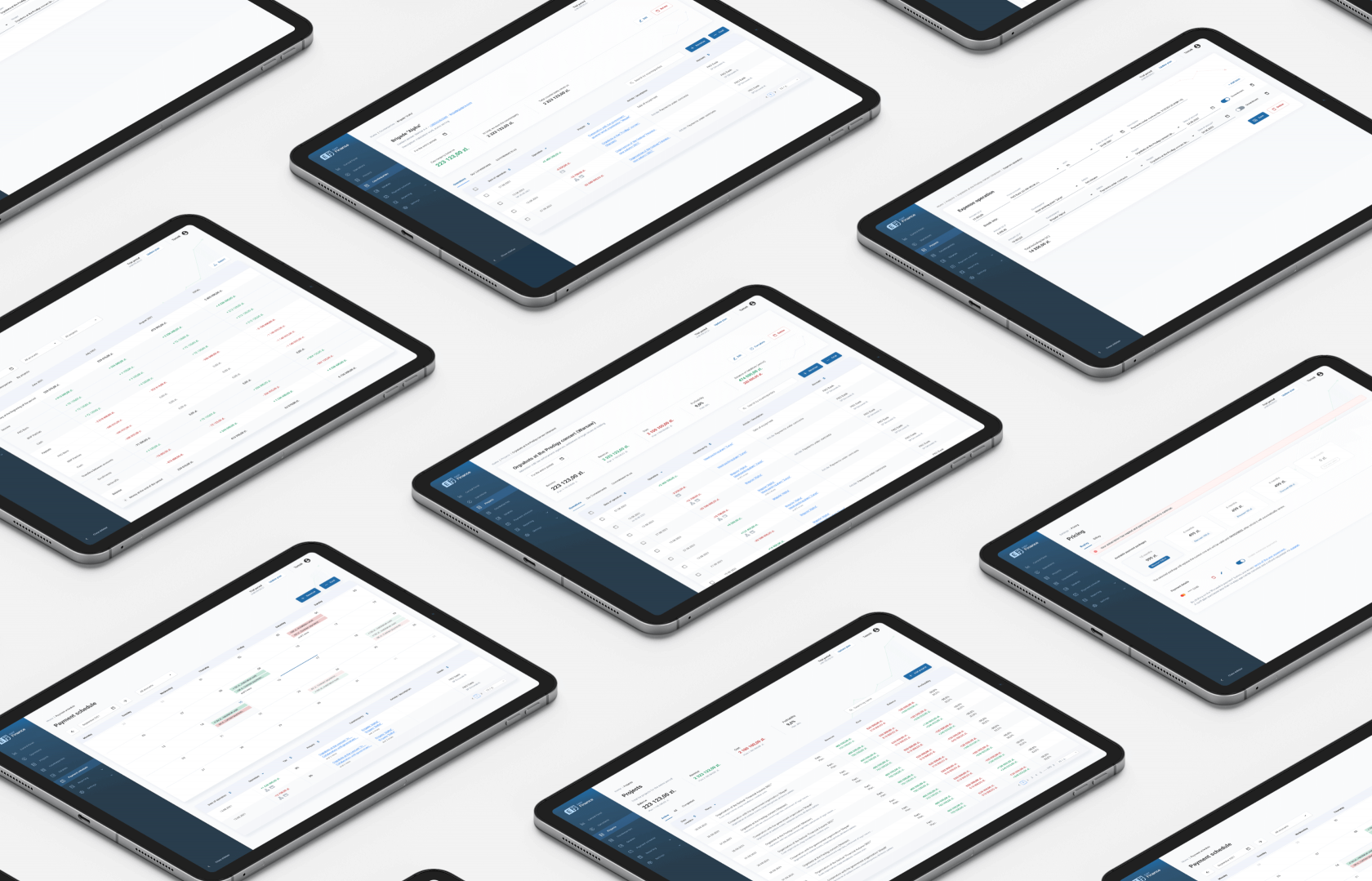 We have developed an online SaaS solution that includes four main features
Our partnership has brought the client a competitive software product - an online service that helps small businesses manage their financial flows and optimize them for even more profit than ever before.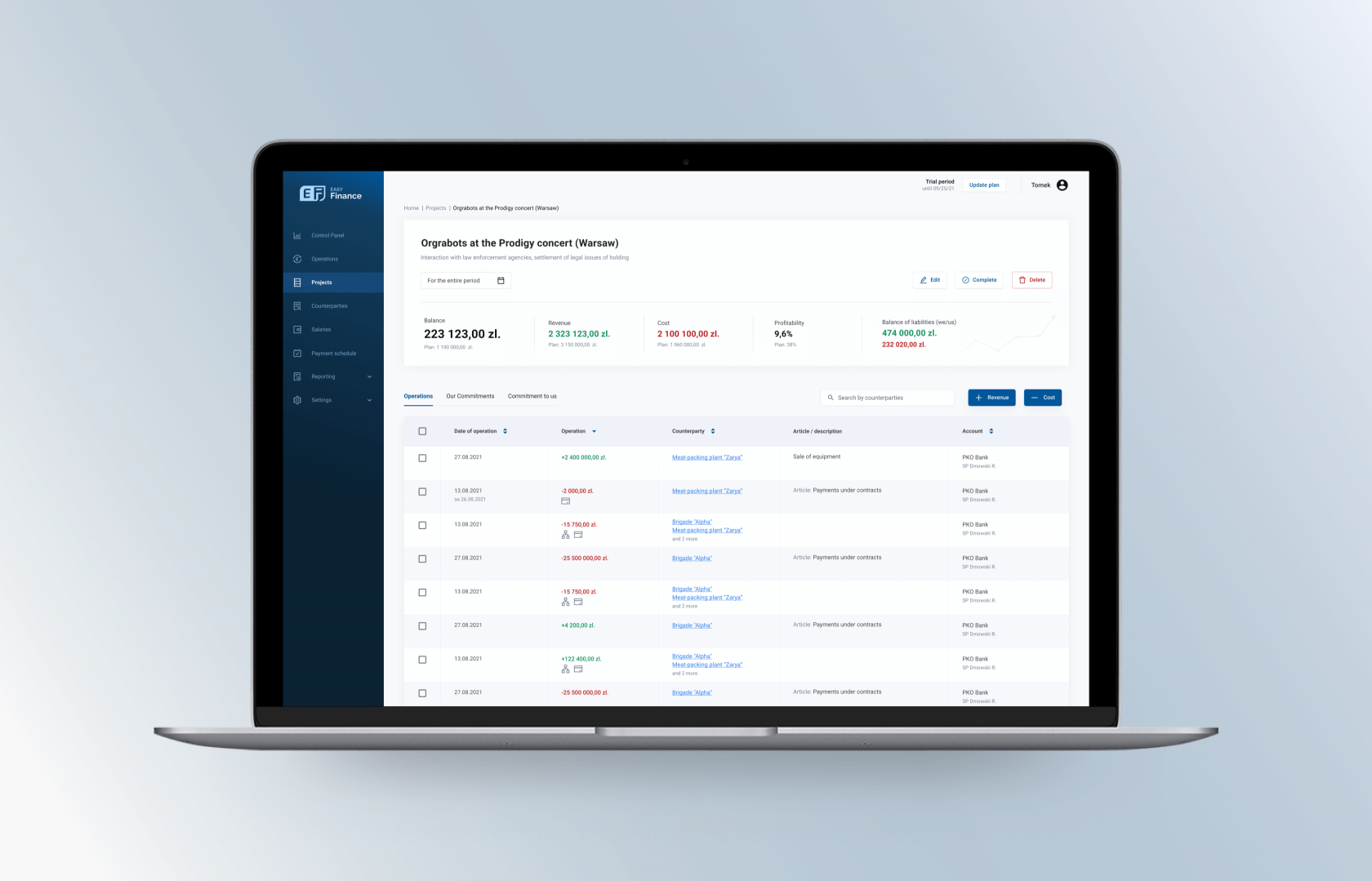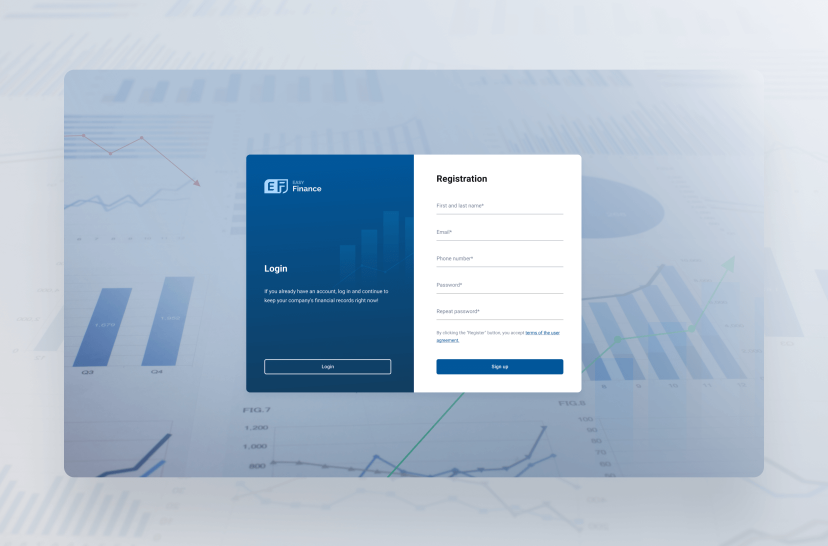 Automated financial accounting
Instead of dealing with routine tasks with Excel spreadsheets, we have provided entrepreneurs with a fully automated tool for calculating income and expenses.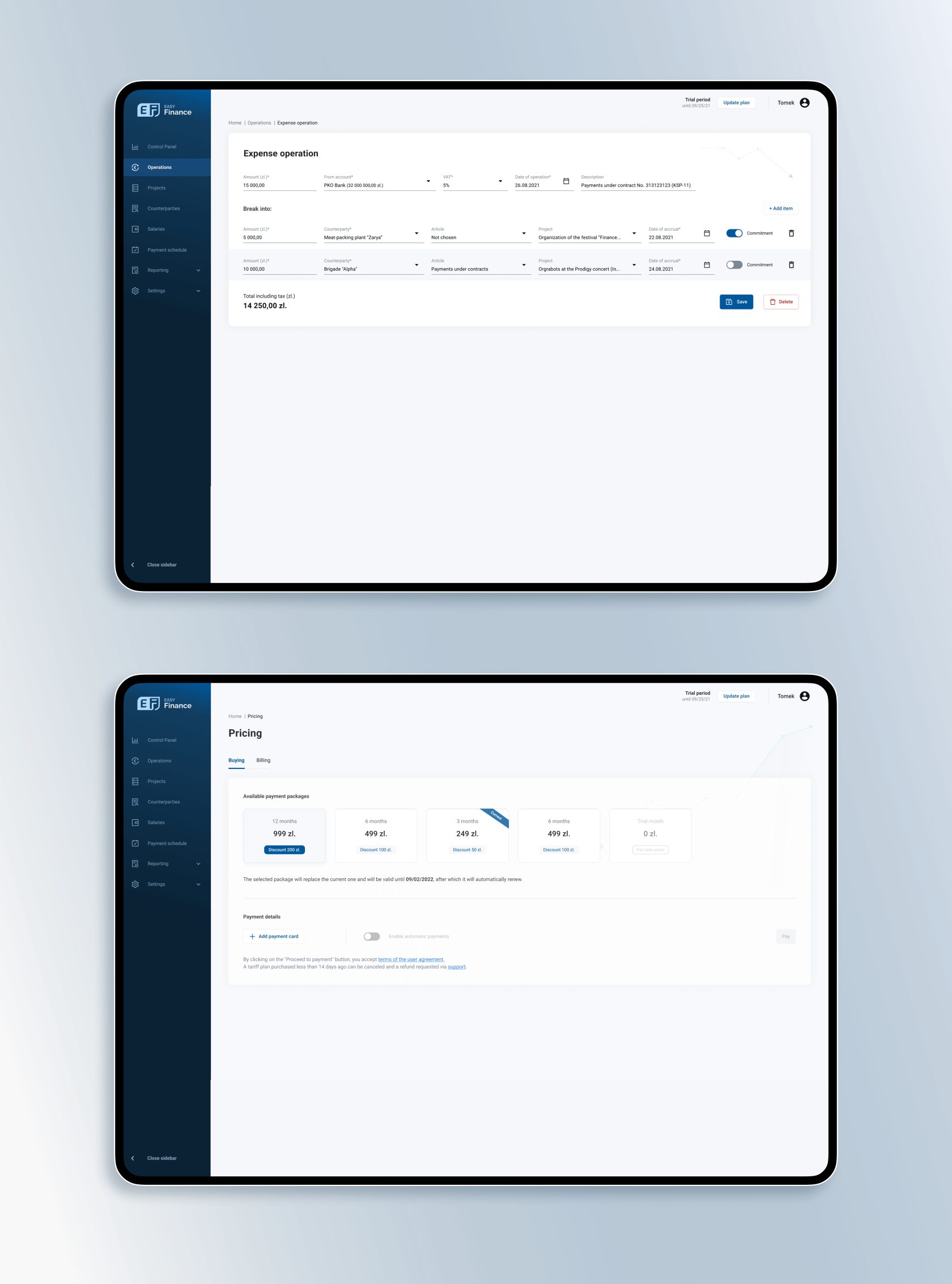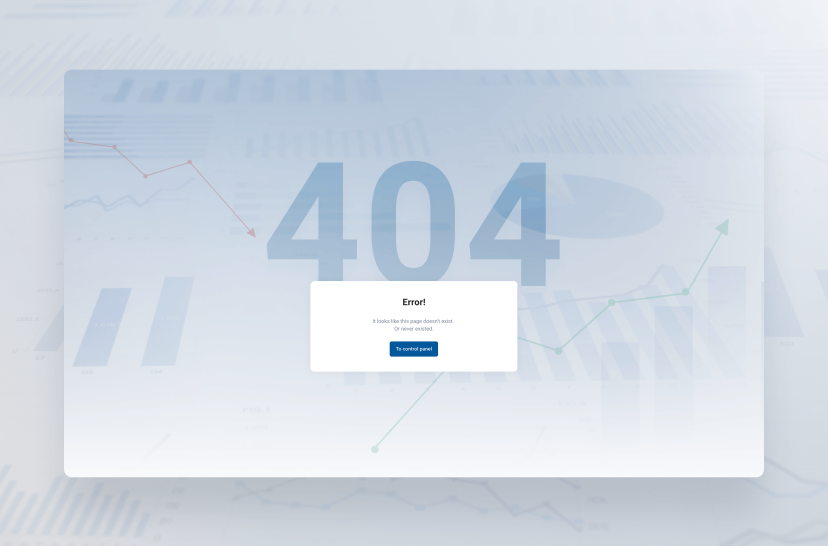 This convenient calendar tells entrepreneurs how much and when they need to pay for receivables and from whom to expect payments.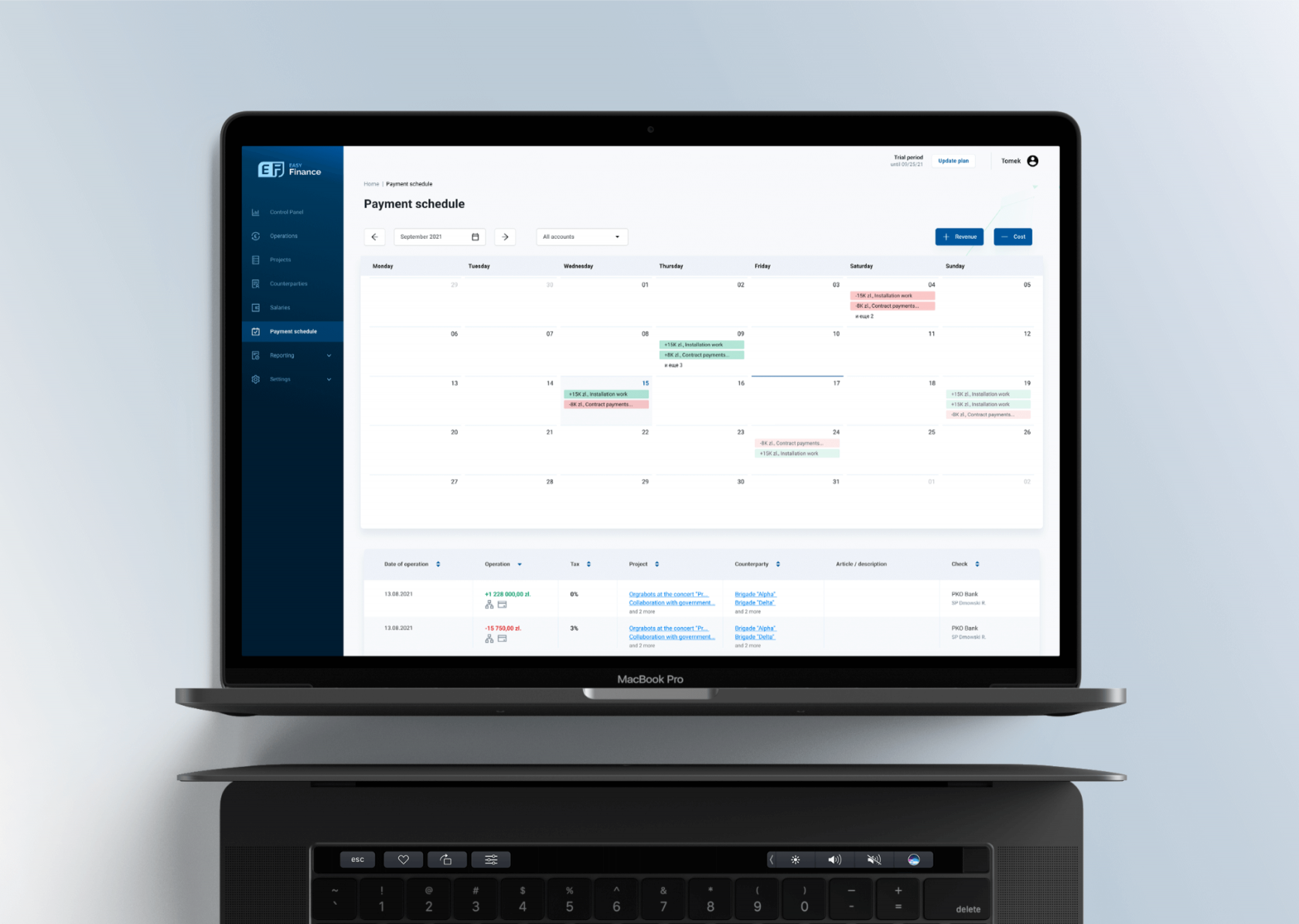 Analysis of the financial performance
This feature automates the calculation of key company indicators, showing the strengths and weaknesses of the chosen business model. Thanks to this, business owners can plan their finances and quickly respond to changes.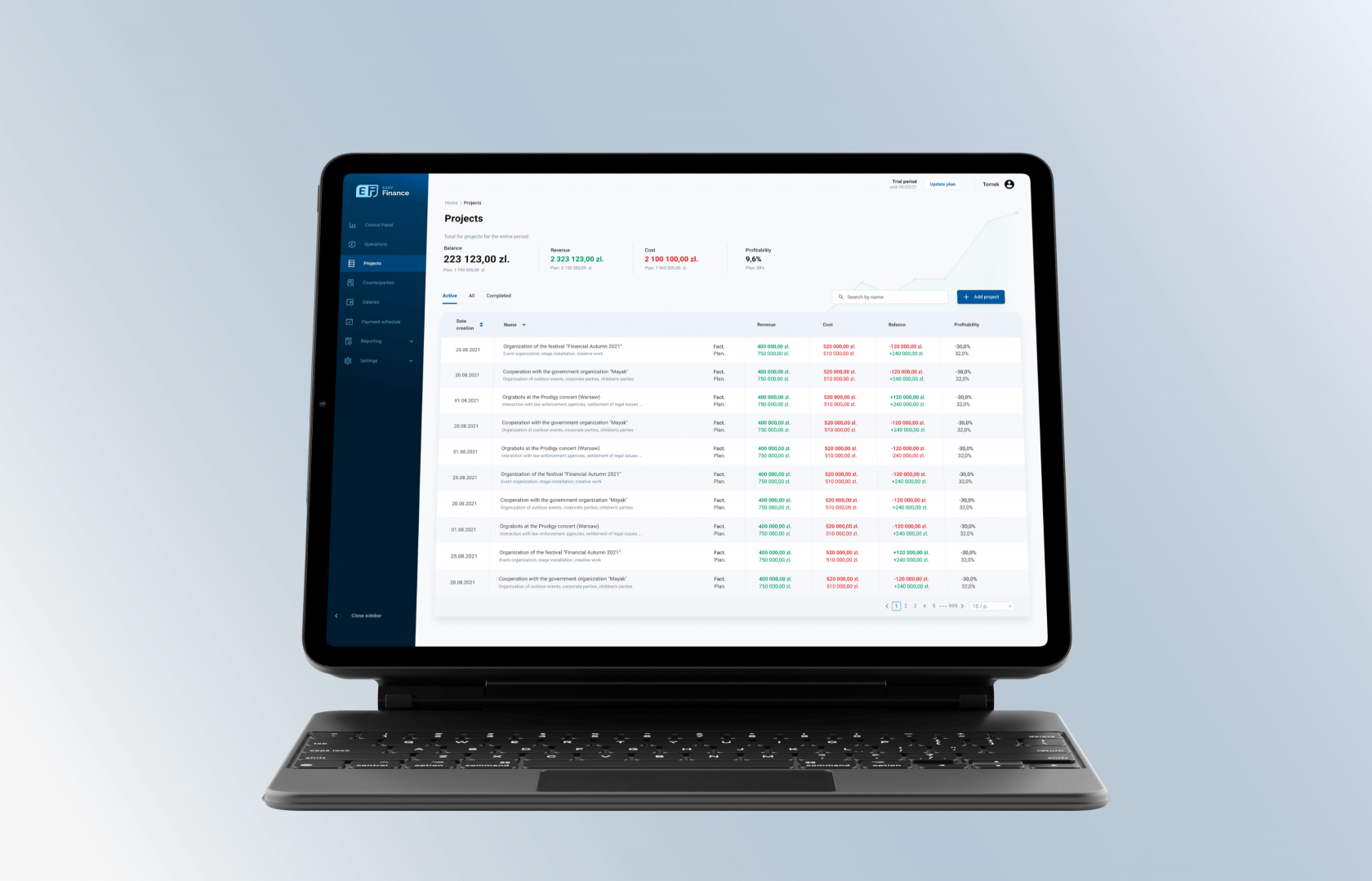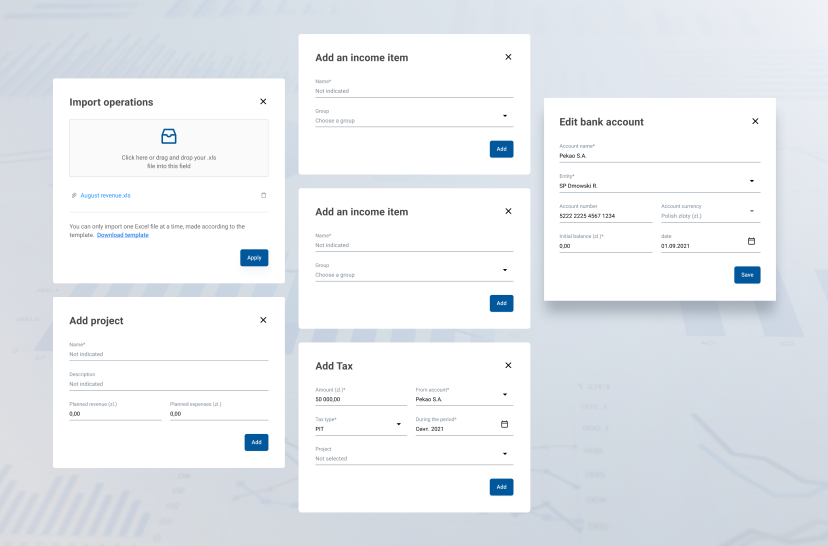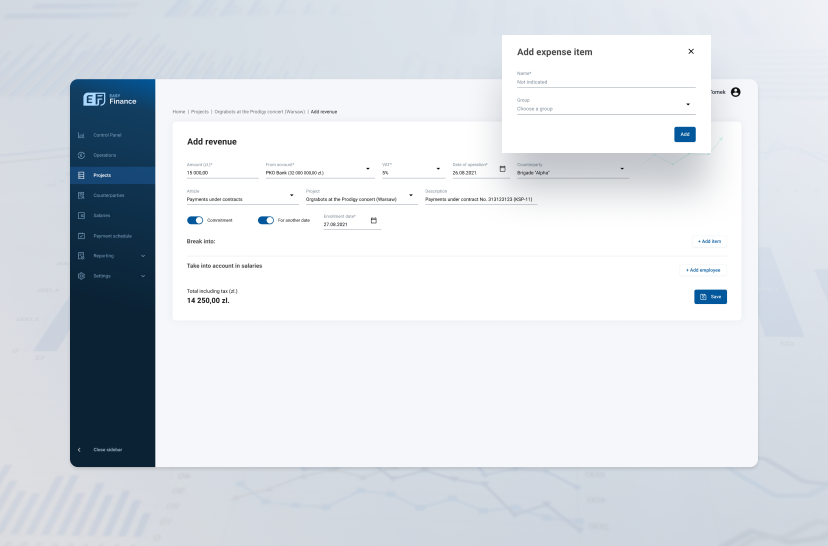 This dashboard demonstrates the level of earnings of the company and also indicates the places where the loss of income is possible.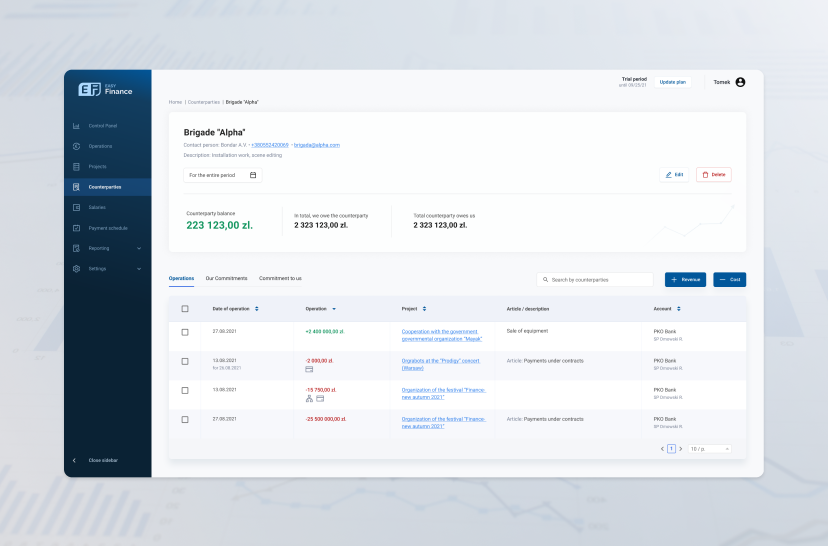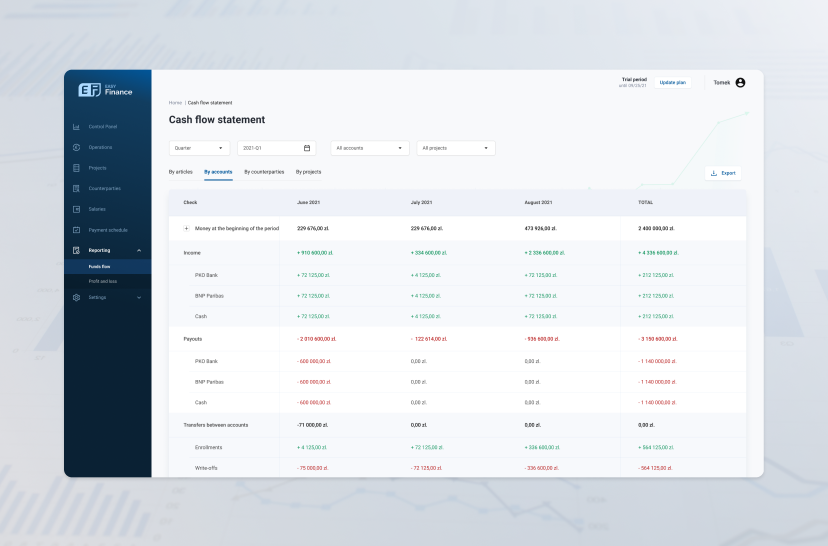 We created an Online Financial Management Tool for Small Business Owners
The main goal of the project was to increase the level of financial literacy among entrepreneurs by providing them with a convenient tool that would allow them to check expenses and income, as well as understand what is the net profit and loss.
We managed to implement this solution in five months, within the budget set in advance by the client. Currently, the client is looking for new sources of investment to scale the already launched solution and enrich it with new features useful for the target audience.