According to the Global Market Insights web resource, the eLearning Market size was estimated at USD 399.3 billion in 2022 and is projected to grow at 14% CAGR during the 2023-2032 period. This trend is not surprising as, over time, companies around the world strive to more and more digitize and automate their learning processes. Below, we will identify and analyze current trends in the e-Learning mobile app development market, consider different types of eLearning, as well as describe the process of developing such solutions.
Types of eLearning Apps
In general, we can distinguish three main types of education mobile apps:
Personal training.

These apps are designed for students who want to gain knowledge in a specific industry. Here, they can choose the optimal pace of learning and take lessons at the most convenient time.

Corporate training.

This type of application is created and implemented by companies to introduce online training courses for their employees. Typically, such software has the option of automatically checking knowledge, providing the HR department with all the necessary information about the progress of each individual student.

Applications for teachers.

Such applications are designed for uploading educational materials, where everyone can access them. They usually require confirmation of a certain qualification level on the part of teachers providing their study plans and materials.
Why Invest Money In A Mobile eLearning Application?
Now let's talk about the prospects that the development of a mobile eLearning application opens up for you.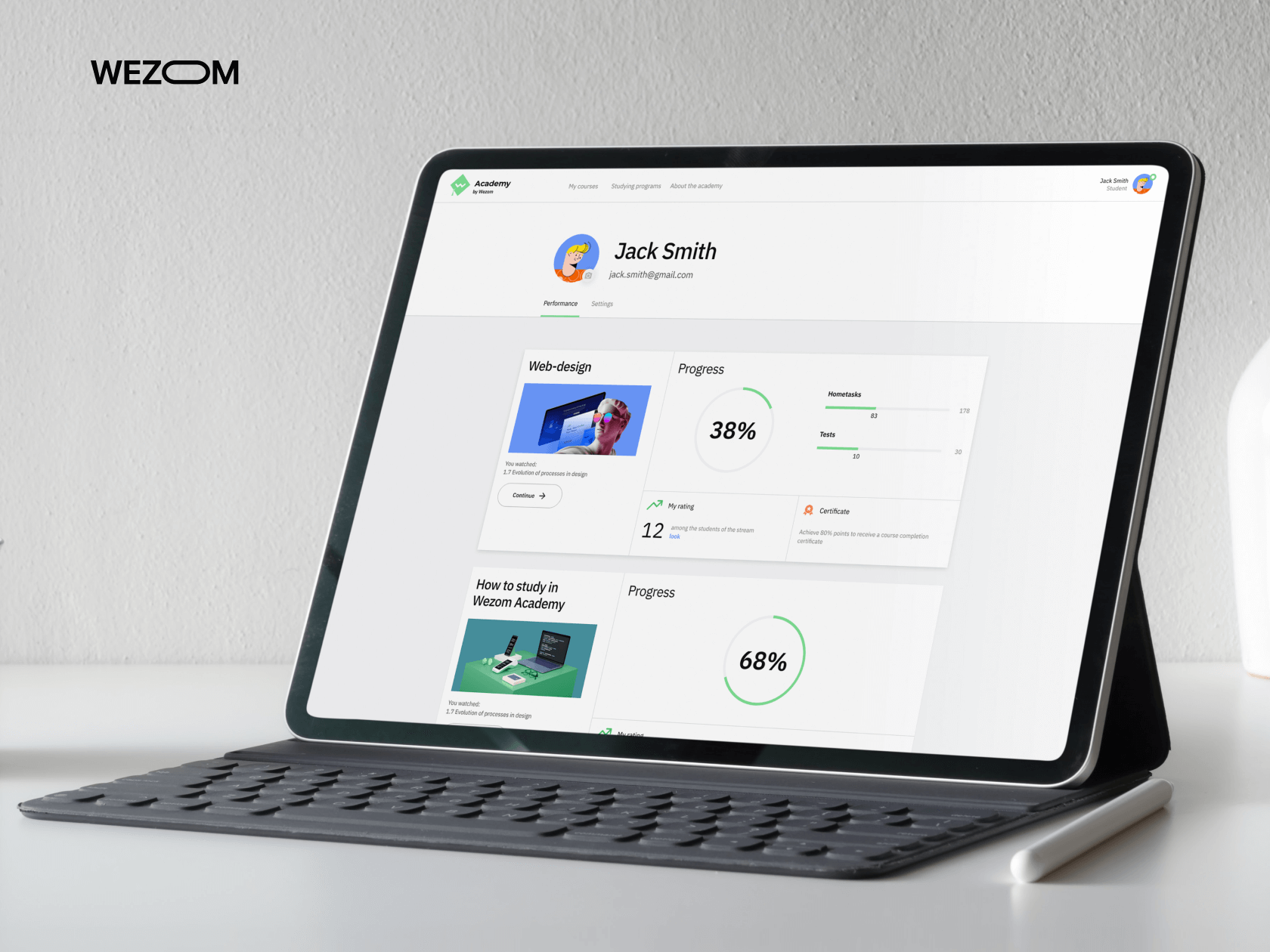 1. Mobile Learning Is Better
Mobile learning provides students with the necessary flexibility that may be lacking when attending offline classes. Moreover, it is even more convenient than classes on Zoom or any other similar video conferencing solution. In particular, students get the opportunity to study autonomously, only from time to time passing tests to check their knowledge.
2. Mobile Learning Is Cost-Efficient
Most often, mobile elearning apps imply minimal involvement of the teacher in the process of interaction with students. Thus, even despite the possible need to develop custom eLearning software from scratch, in the long term, this turns out to be a more cost-effective option, especially when the number of students is planned to grow.
3. Mobile Apps Are Portable And Convenient
Thanks to mobility, your students will be able to receive knowledge at that moment and that place that is the most convenient for them, be it public transport, a park, or any other environment that do not have special conditions for taking classes.
4. Mobile Learning Apps Are Easy To Use
Often, eLearning mobile applications largely repeat the interface of the software that we use daily. Thus, the learning process is seamless and simple despite the potential complexity of the subject itself.
5. Mobile Apps Give You More Control Over Your Brand Image
Finally, a mobile learning app can be a great way to express your brand image and keep your future employees interested in your company.
E-Learning Mobile App Market Trends
Let's list the leading trends in the eLearning industry. Probably, anyone who knows at least a couple of popular applications of this type will understand why we included these technologies and concepts in our list. So let's get started.
Gamification
To make your users willingly go through the learning process, you can provide them with gamified content. This concept originated in video games, where players boost their skills gradually by gaining achievements and leveling up. The same approach can be applied to more serious problems, such as learning. Thanks to this, you will be able to increase the level of involvement in the learning process and make it simple despite the possible complexity of the learning subject.
Augmented and virtual reality
These two related concepts will help your users feel an experience typical for offline classes. In particular, as part of the learning process, you will be able to provide them with three-dimensional models, thereby making the possibility of conducting practical exercises real as well.
ML-based personalization
Because each user can have their own pace of progress, you can tailor your learning program to that unique pace by implementing machine learning-based personalization. Thus, your users will better master the training material as it will be followed by their individual needs.
AI-driven chatbots
Instead of a static knowledge base, you can provide your users with a smart assistant who would answer their questions that arise during the learning process and thereby help them master the material deeper and better. Usually, such assistants are based on artificial intelligence, which makes the answers they generate as human-like as possible.
Microlearning
Microlearning minimizes the time students spend on learning new things. Even though this approach often does not provide a deep understanding of the subject of study, it allows students to master the initial levels with minimal time and effort. In general, the main principle of such rapid elearning solutions lies in the division of educational material into small lessons of 10-15 minutes in length. Thus, you will make your educational program suitable even for super-busy people.
6 Steps to Build an Awesome e-Learning App
Below, we propose to review the six fundamental steps that make up the process of creating an eLearning app.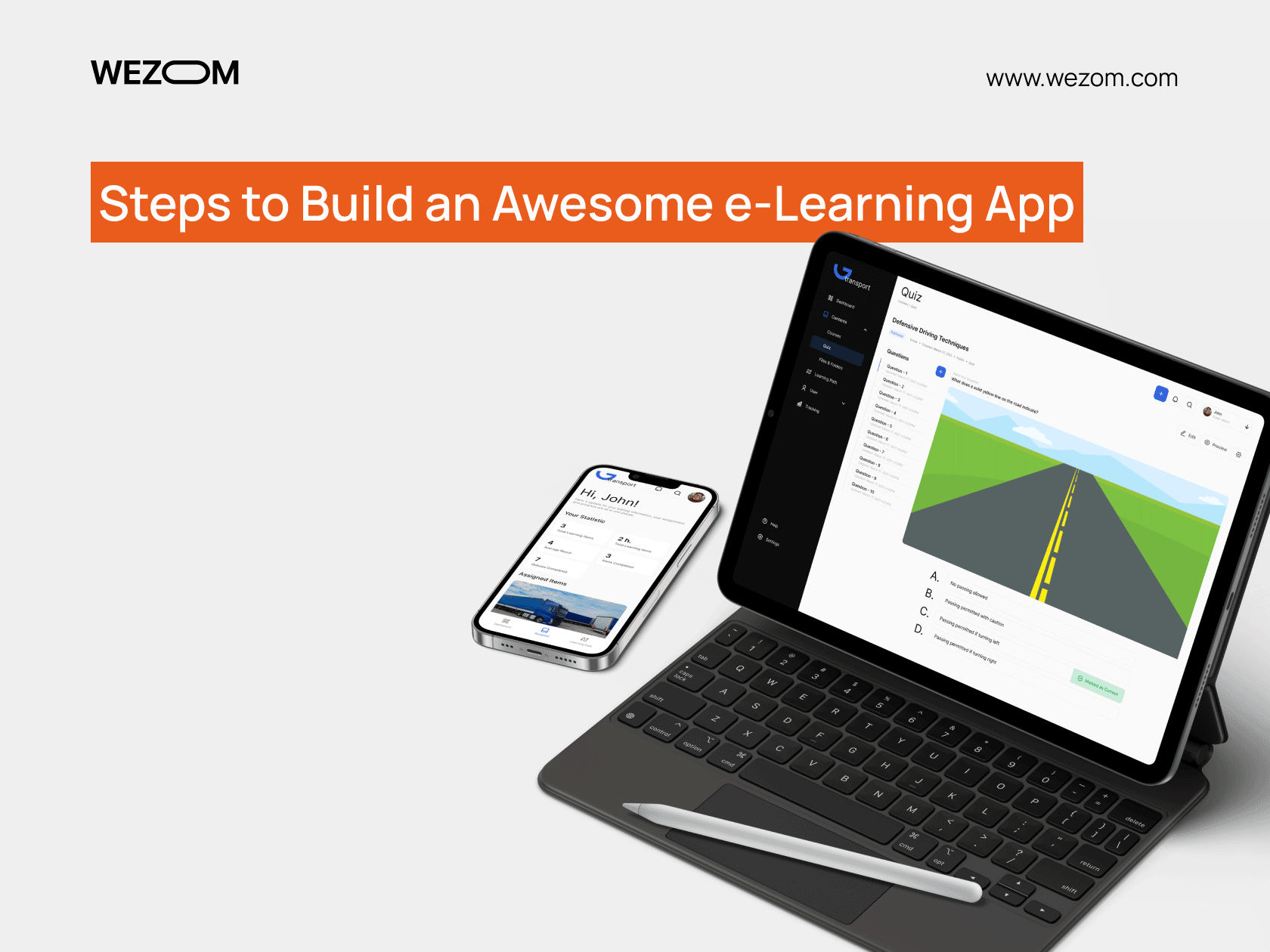 Step 1: Define the scope of a product
First, you will need to decide what kind of product you expect to get as a result: what are its business goals, what will be its value for end users, and also what its competitive advantage should be.
Step 2: Design and validate user experiences
Based on the insights obtained in the previous step, you have to build a prototype of your future solution. If you are going to do it on your own, it makes sense to pay attention to no-code prototyping tools – this way, you will not have to learn programming languages to create a visualization of your project.
Step 3: Put together a proof of concept
A Proof of Concept is a more accurate and functional version of the prototype. Typically, the prototypes created in the previous step are refined by implementing interactive elements and adding details that will form a more comprehensive idea of ​​what the resulting e-learning mobile application should be.
Step 4: Transition from a PoC to an MVP
If your project involves some innovation (for example, you want to offer your users a fundamentally new approach to learning), to more effectively allocate your resources, you will first need to transform your proof of concept into a minimum viable product.
Agile practices and, as an option, DevOps implementation will help you with this – thanks to them, you will be able to ensure a streamlined pipeline of development, testing, and deployment processes.
Step 5: Release the MVP
Now everything is ready for you to launch your MVP and test it on the target audience. This will bring you useful insights that you can transfer into a complete solution to tailor it to the end users' needs.
Step 6: Maintain the product
And finally, your team will have to take care of maintaining your mobile app for education after its release. This implies running its updates and fixing bugs in time if any are found.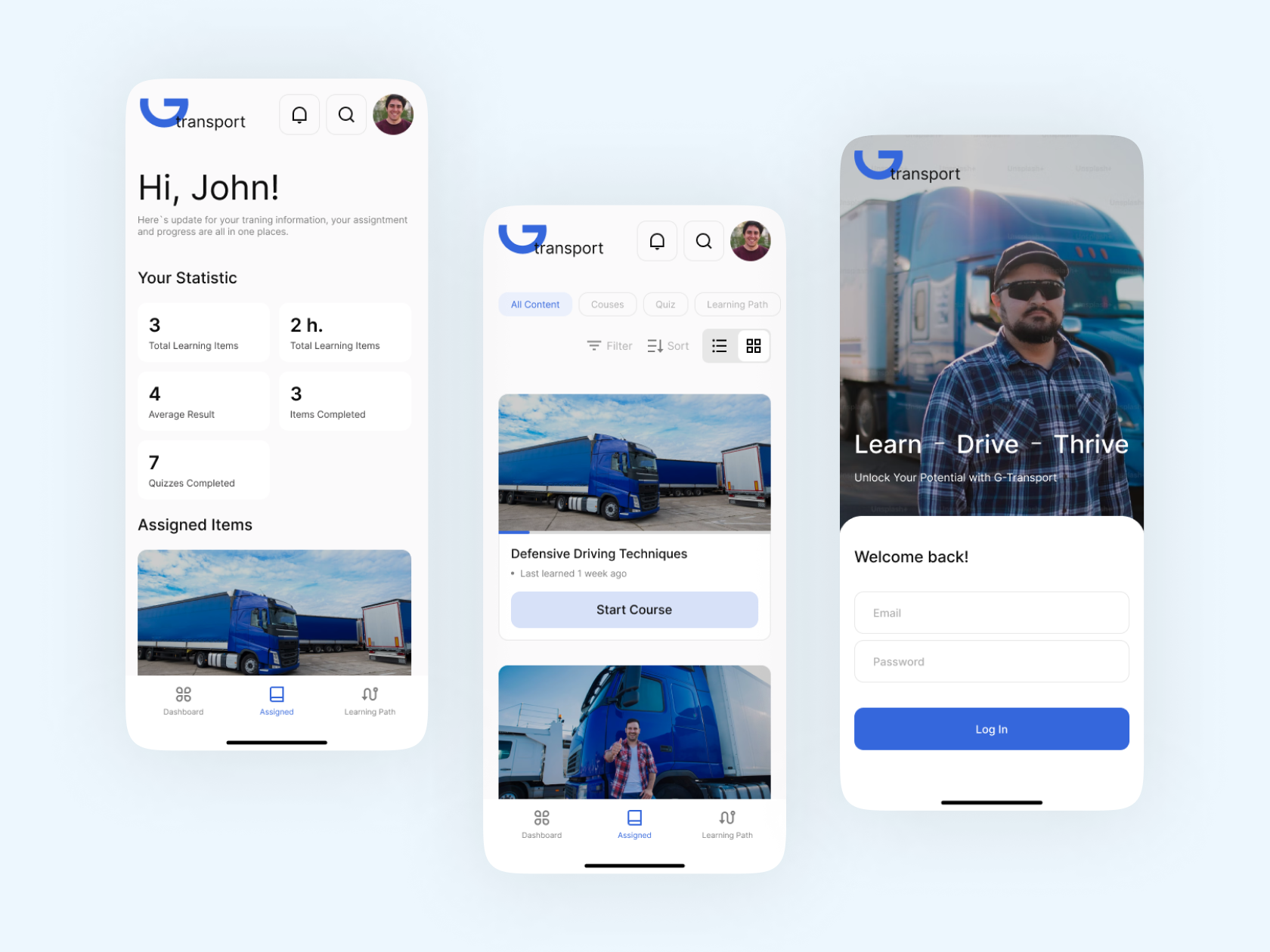 Wezom Experience in e-Learning App Development
The WEZOM team has vast experience in developing eLearning solutions for all three of the above types. Below, we propose to consider a particular case of the implementation of our knowledge and experience.
We were approached by the client, a transportation company, one of the leaders in the US transport services market. The main goal of this request was to create an end-to-end driver education management system for driver training.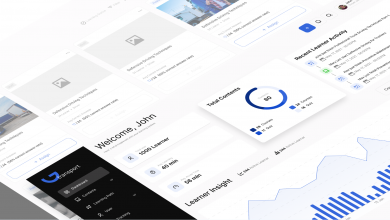 It has to be aimed at providing company drivers with needed training materials to help them drive safely and in accordance with all laws and regulations, as well as the assessment of their knowledge level. Overall, this solution was to simplify and centralize the learning process for more than a thousand drivers, adapting to their initial skills and workload.
After aligning our vision with the client's requirements, we were given the task of building a gamified educational platform with personalization, testing, role-based training, AI-driven search, analytics, and reporting.
As a result, the client obtained a comprehensive employee training system with a mobile eLearning app that decreased staff turnover by 30%.
Conclusion
We hope that we have helped you understand the specifics of developing eLearning apps, and now you will be able to take this process as consciously as possible by choosing the right format, the right concept, and, of course, the right eLearning application development team. If you are just at the stage of choosing the third aspect, feel free to contact us. We will take into account all your requirements, aligning them with market trends so that, as a result, you will get a highly competitive solution within your budget.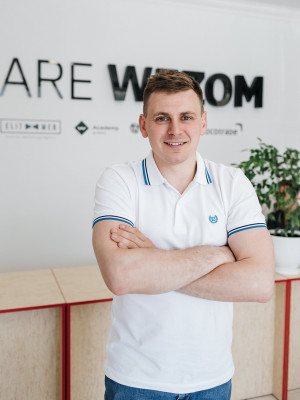 Interested in a custom solution?
Of course, this will require some financial investment from you at the beginning of the path to automation, but over time, this approach usually fully pays off. I can talk about it in detail.
How do you rate this article?