The choice of which software to pick for the needs of the company requires special attention since such programs can solve a large number of tasks and this can be vital for the quality performance of a business. In particular, one task can be solved using different approaches, and it is better for you to know which program is better to choose.
Both ERP and CRM systems have their own set of features, and we will look at what company goals they can handle, what are the main differences between them, and what are the advantages of each of them. With careful analysis, you can make the right choice and gain significant benefits for your company.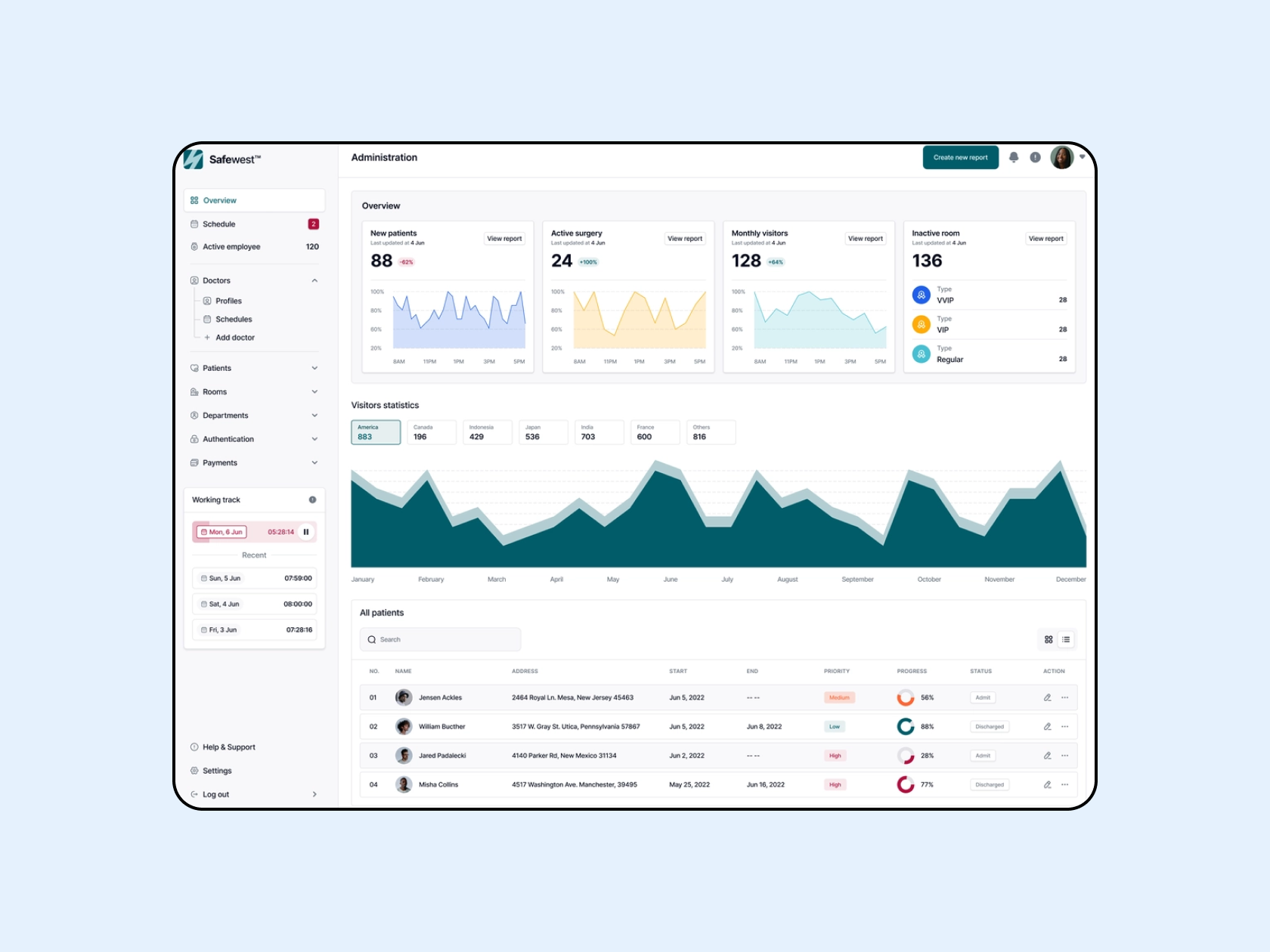 Both ERP and CRM systems affect both the quality of services provided by the company, and financial performance and profits, and therefore it is very important for your company to have such a digital solution. Both of these indicators are important for your business success, but with the purchase of such software, you get a number of useful features and other bonuses.
The ERP system is designed in such a way as to include a range of different aspects of the business. You can cover many needs. However, you need to base your choice of software on a detailed analysis of information, a comparison of advantages and disadvantages, as well as an understanding of how a particular solution works.
In this article, we will try to understand the operation of Enterprise Resources Planning systems and Customer Relationship management systems, learn about their advantages and disadvantages, highlight the differences between them and analyze how best to make a choice between these two types of software.
What are ERP and CRM systems?
As we have already considered in detail with the article What is an ERP system, Enterprise Resource Planning system, is a system responsible for managing the resources of an entire organization. It combines many processes.
The main task of the ERP system, as its name indicates, is to plan the company's resources so that they are used efficiently and there is an opportunity for saving them. The main task of a CRM (Customer Relationship Management system) is to manage and record actions that relate to the interaction between the company and its clients. Although they cover different areas of business, both systems are usually used by organizations to increase profitability through the regulation of various activities.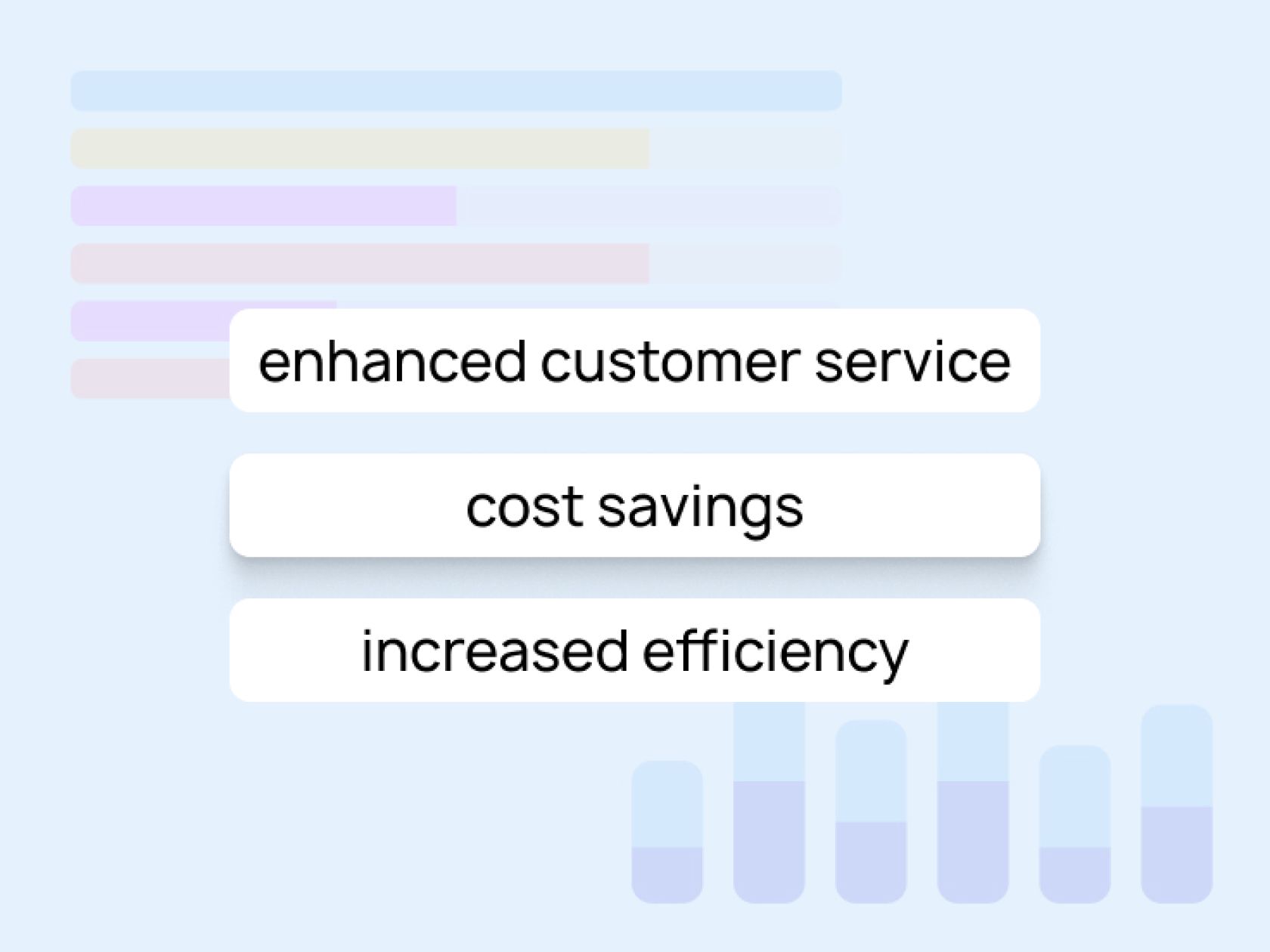 In fact, the ERP system is a kind of continuation of CRM, since it is also responsible for customer relationships. However, it is impossible to replace the Enterprise Resource Planning system with a CRM system, since the former has a much wider range of functions and is designed for a much larger number of purposes. If you want to increase your productivity, you definitely need the help of one of these solutions, but the choice between these two types of software should primarily be based on your goals and which methods of implementing them you find more suitable.
In simple words, an ERP system deals with the management and control of various resources in an organization, while a CRM system is aimed at recording actions and managing issues related to the company's current or potential customers. CRM focuses on building long-term customer relationships, while ERP manages company resources as a whole.
Both of these processes require careful regulation and attention, so robust software is essential in both cases. However, since software often requires serious investment, the choice of such a complex technological solution must be thoughtful, so it is necessary to build on the needs of the company when choosing between ERP and CRM systems.
Since the profitability of a company depends on many factors, proper handling of both systems will give you the desired result. However, when choosing between two software options, it is better to make a choice based on your current needs and situation, since no one knows better than you what kind of software your company needs and which method is best for you.
ERP and Customer Relationship Management
The ERP system covers many aspects of the company's work, including customer relationship management, but the system itself is generally aimed at organizing and streamlining processes, hiding costs, and, thereby, increasing efficiency. It helps you learn more about customer preferences and thereby build trust, turning your relationships into long-term and high-quality ones, but its focus remains on the organization of processes and resource management.
It may be very helpful to have a separate block for working with customer relationship management within a software solution, but ERP does not have every feature that a CRM system has, it is only a separate part of it. Customer relationship management is a serious area of work and it requires careful attention and a range of functions in the software.
The Main Differences between ERP and CRM
An Enterprise Resource Planning System is, by definition, more advanced and versatile. In particular, it includes a part responsible for customer relationship management. The purpose of most of the functions of this technology solution is to achieve maximum efficiency for the company through the management of its resources. If we talk about profitability, the enterprise resource planning system helps to achieve it by saving resources.
The Customer Relationship Management System takes care of the data and processes that are related to the company's customers and records all the necessary details. This type of software allows you to build quality relationships with customers, increasing their satisfaction with the work of the company. This solution allows you to achieve profitability by increasing sales.
Some of the main differences between these two types of software are:
the goals they are focused on;
the aspect of the business they manage;
the price;
and so on. Since software with different functions and goals cannot be compared with each other as equivalent options and different types of solutions are used in different cases, it is an understanding of the strengths and weaknesses of your company and the goals that are currently focused on, will help you choose the right software based on its functions and features.
Benefits and Disadvantages of ERP Systems
The main aspect that the ERP system deals with is the company's resources. One of the goals of this software is control over resources and their competent use so that in the future the organization can substantially increase profitability.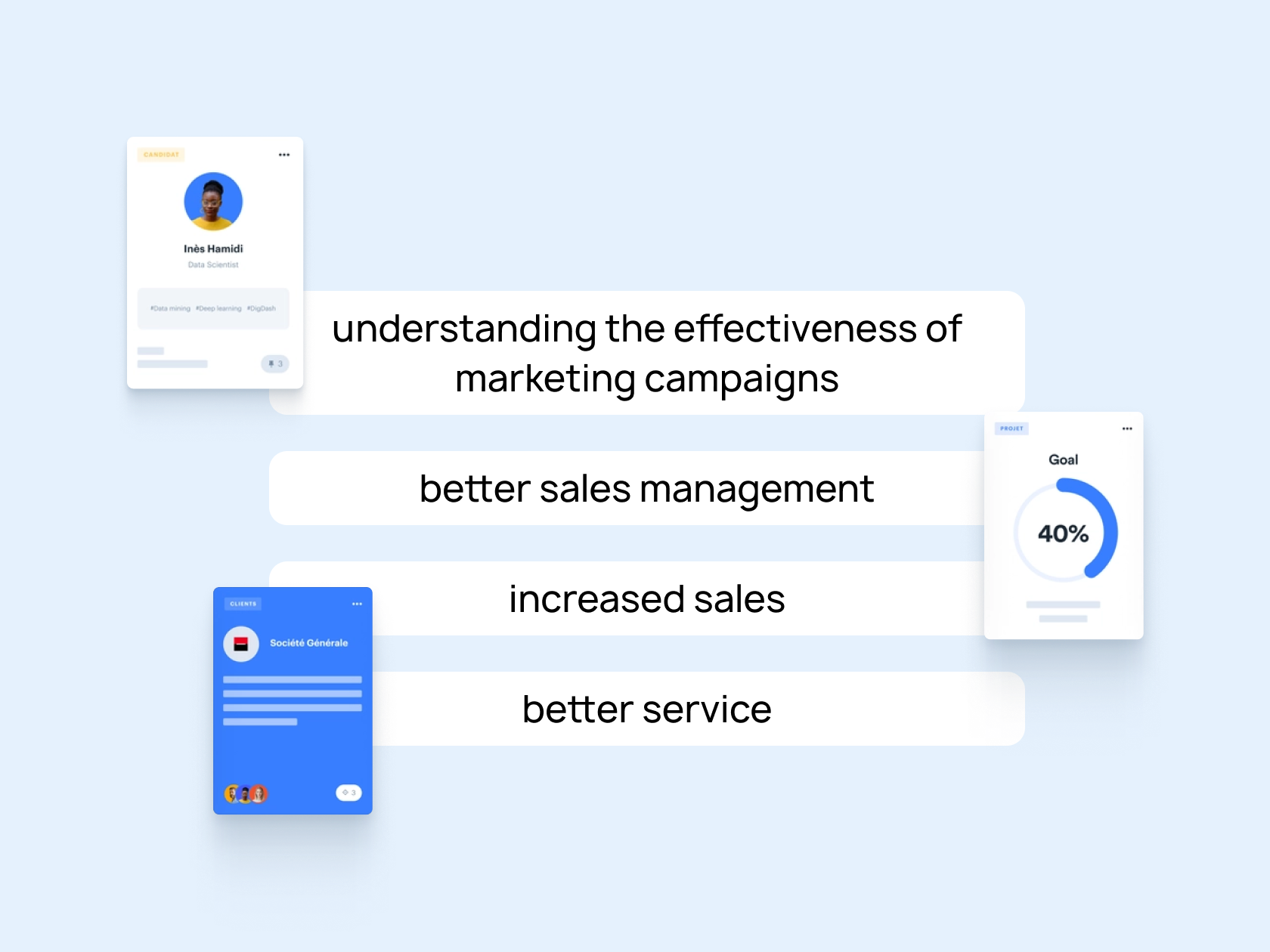 The Enterprise Resource Planning system integrates such important aspects as sales, human resources, inventory, etc. At the same time, it allows you to reduce costs, which are directly related to financial performance and profit. By collecting sufficient data from various areas of the company, the system can give you a clear picture of the current situation within your company and how successful your financial aspect is.
The main advantages of the ERP solution include:
enhanced customer service;
cost savings;
increased efficiency;
And so on. Although the main focus of the ERP software is to organize the usage of resources within the organization and make it more productive, its benefits do not end here. This kind of solution may also be vital for managing costs, which leads to better organization of finances, and for improving customer service, which, again, leads to higher client satisfaction.
Pros and Cons of CRM Systems
The CRM system is responsible for everything related to customers, that is, it covers a whole range of issues. One of the important aspects in which a customer relationship management system can help your company is managing your relationship with customers, it can take this relationship to a whole new level. Customer interaction depends on many details, so it can be improved by paying enough attention to them.
Among other advantages of this system:
understanding the effectiveness of marketing campaigns;
better sales management;
increased sales;
better service.
Thus, simply recording many details of customer relationships and handling them correctly can significantly affect the quality of service delivery and the financial factor. This will help your business grow, as, with the help of a CRM solution, you can also regulate the financial aspect.
On the other hand, the CRM system is not as developed and diverse as ERP. It only deals with customer-related issues and doesn't take into account savings as ERP does. Also, CRM contains information mostly only about customers, while ERP has a lot of valuable information about other aspects of a business.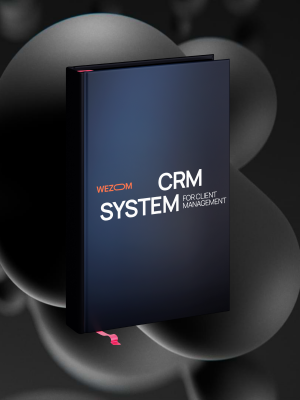 CRM system for
Client management
Quality customer support will help your business to be in demand and grow in terms of profits!
ERP vs CRM: How to choose The Right One?
If you are choosing between ERP and CRM systems to cover your company's needs, you need to be aware of the distinctions in features of both ERP and CRM software. Since these two kinds of software are used in different situations and for different purposes, there is no one-size-fits-all recipe.
If you have a clear understanding of the goals that your company is facing at the moment, you can try both types of software, but the results will be different. The key difference is that the Client Relationship Management system deals with changes in the area of ​​interactions with clients, while the Enterprise Resource Planning system handles the company's processes more generally.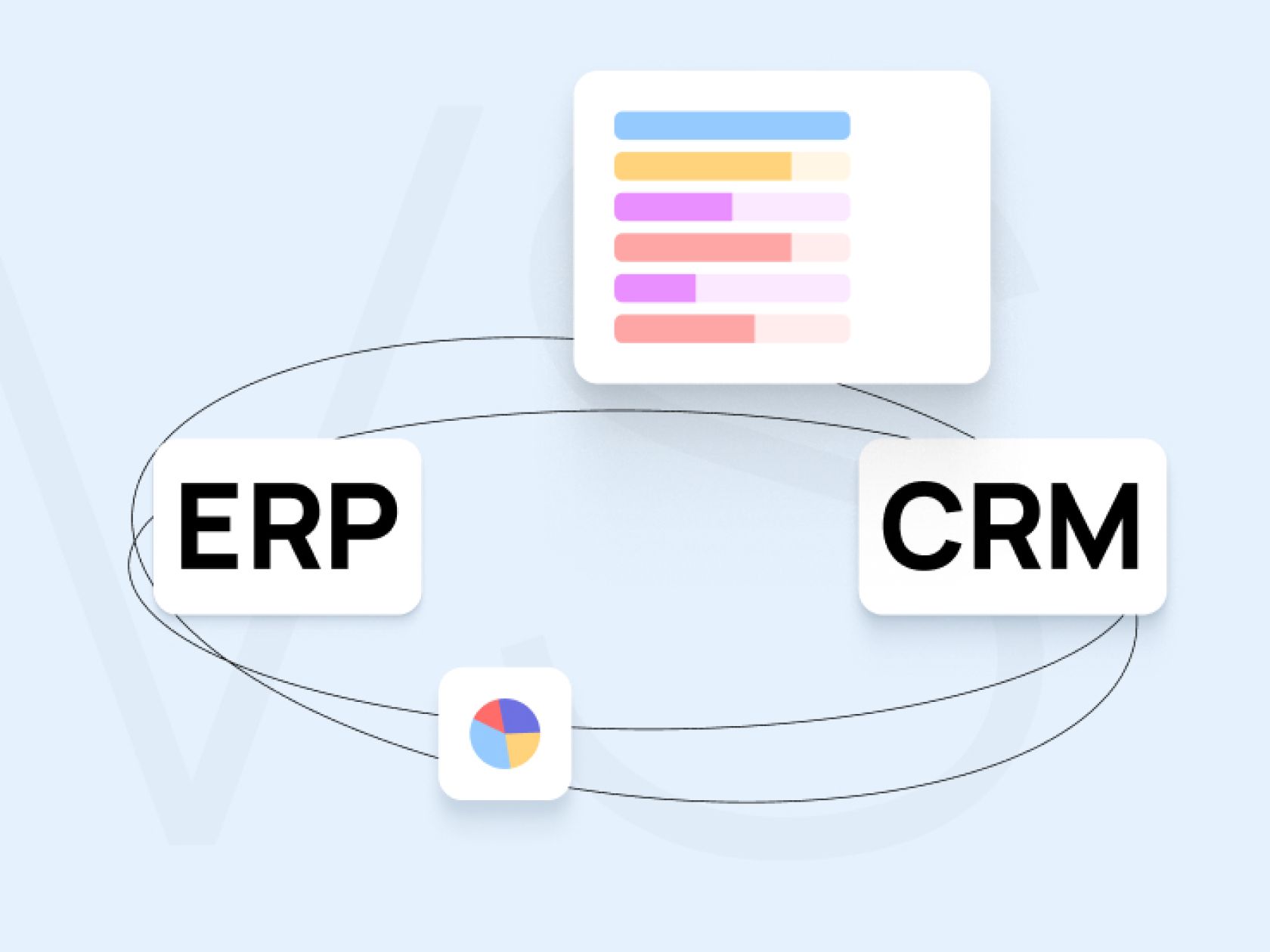 As for financial goals, it is worth starting to make your choice from the purposes of both systems. The CRM system is aimed at increasing sales. It also helps you improve sales management and understand how effective your marketing campaigns are. The ERP system analyzes data on all company resources and, by adjusting them, helps to significantly save costs. This type of software will be useful to you if you want to save resources.
One aspect to consider is the business cost of both solutions since you will likely have to invest more in an ERP system. Price is not the last factor in selecting the software for a company, as you must know how to properly allocate your resources. At the same time, unlike CRM, an ERP system is a more comprehensive solution with a variety of functions, and this will be important in the process of achieving your results.
Conclusion
Whichever software you choose, CRM or ERP, they both have a significant impact on the efficiency of your company. Through various processes and tasks, they manage aspects such as customer relationships, sales performance, service quality, and customer satisfaction.

Since the different purposes for which the software is intended, cause the Customer Relationship Management system to be mainly responsible for increasing sales, and the Enterprise Resource Planning system to reduce costs, you need to initially understand which approach is best for you, however, one way or another, with digital solutions, you can improve your finances substantially.

It is possible to combine these two types of systems to make their use as efficient as possible. By integrating the Customer Relationship Management system and Enterprise Resource Planning software, you can get the best results from both systems by combining their features.

In any case, even using one of the solutions, you will get organized data, various functions to increase efficiency, and software created specifically for the individual needs of companies.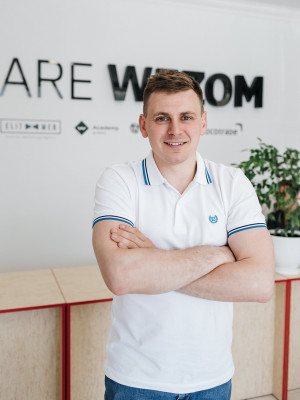 Interested in a custom solution?
Of course, this will require some financial investment from you at the beginning of the path to automation, but over time, this approach usually fully pays off. I can talk about it in detail.
How do you rate this article?