In this article, we will delve deeper into this area and banking subjects with a focus on fintech to discuss the possibilities and challenges of online services, and also discuss the future of digital banking. Let's explore the future of fintech and banking and what it can bring us.
What Customers Want from Digital Banking
The whole fintech industry is characterized by a growing number of startups and so-called non-banks. In addition to that, the revenue growth for an average transaction value per one user is expected to be 22.9% in 2024. As for the Digital Payments segment, it's expected that the general number of users will amount to 5.48bn users by 2027. As for the largest segment of the fintech market, Digital Investment will play this role with a total transaction value of US$112.90bn in 2023.
The fintech market has seen a massive trend of integration and implementation of digital payments. A report by Yahoo Finance states that the industry itself will grow at a CAGR of 26.87% by the year 2026. It registered $7301.78 billion in revenue for the year 2020.
At the same time, Statista says that digital payments, as well as neobanking, are considered the most prominent vectors of growth in fintech. However, it is expected that the digital payment transactional value will reach $13,845,526 million by 2026. This is exactly why fintech companies need robust systems to support their work. It is difficult to overestimate the importance of fintech in facilitating daily transactions for millions of users. For example, the US sees more than 108.6 million credit card transactions per day.
One example of recent change is the reality that consumers are getting used to branchless banking. This is a completely new model and its success can be traced in the future. Startups such as Chime, N26, Varo have already taken advantage of this trend. They embody more innovative ideas in their approach and combine them for a better service. In parallel with this, HMBradley is also an example of a unique business model, which is that this online-only fintech platform uses a hybrid checking/savings account.
In addition, the fintech startup Albert uses automated budgeting and savings tools to improve the efficiency of both processes. What's more, the features Albert offers are free of charge. As for more personalized financial advice, their startup offers $4 to $14 a month for a subscription fee.

This is why it is extremely important to mention some of the most prominent trends and their influence on the industry.
1.Mobile Banking
Mobile banking is not just convenient. It allows you to make payments and manage many other transactions - from daily to very complex - in one smartphone. Already being a pervasive trend, mobile banking allows you not to depend on the place and time to make a payment.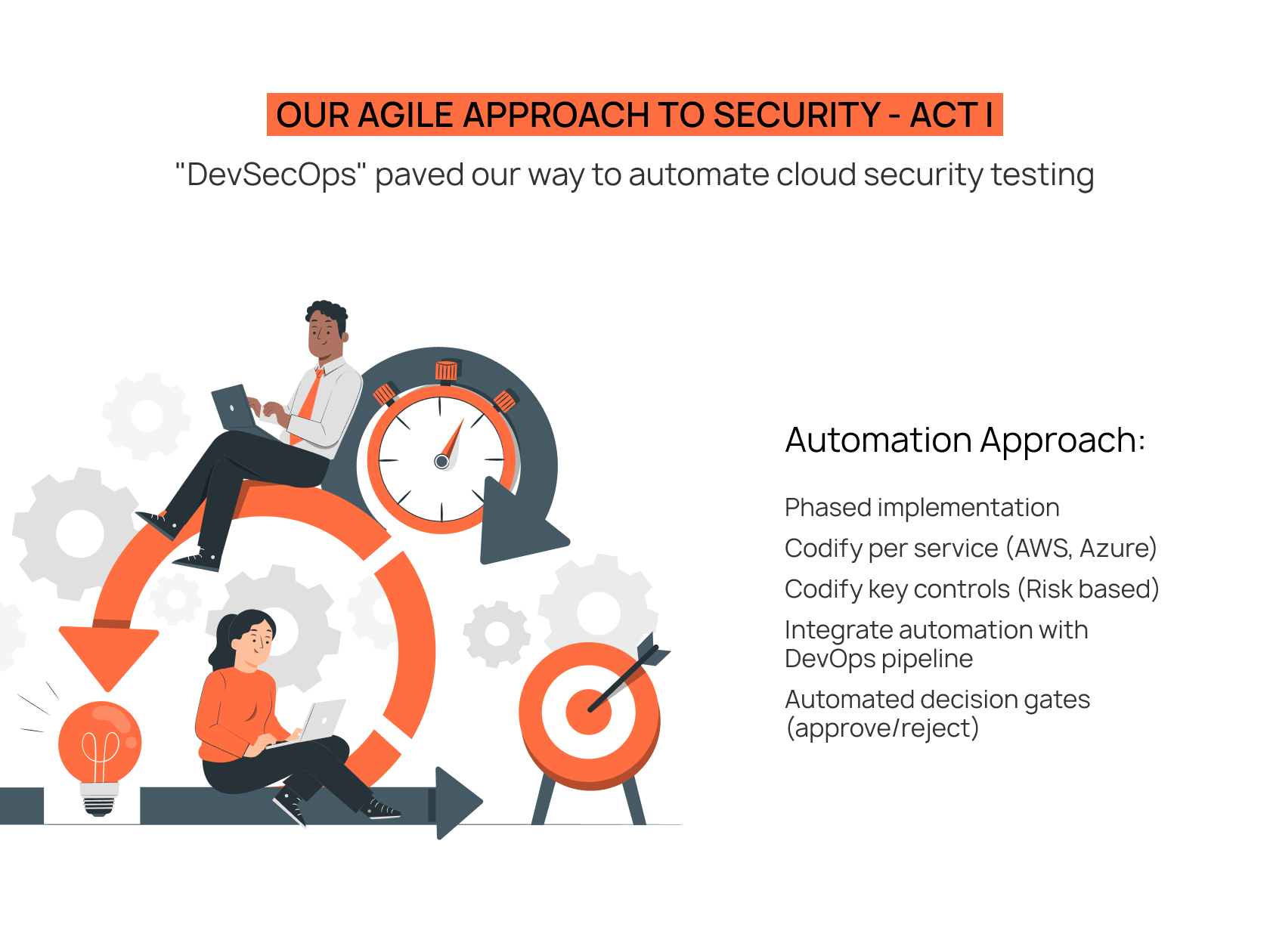 1.Artificial Intelligence and Chatbots
There is no doubt AI has already become part of the future in the field of fintech. Technologies based on the use of AI also allow other technologies to develop and change. As for the fintech sphere, AI and chatbots have a number of popular uses in it, including data analytics, customer service, supply chain management, trading advice, and other purposes.
2.Open Banking
Open Banking fuels the development of fintech as a field. Users' need for a customer-centric bank that focuses on their interests has grown in the current banking environment and led to the triumph of open banking. This is understandable, since parameters such as ease of purchase, and use cannot be ruled out, but the growth in popularity of this industry indicates that in the future we will see even more examples of open banking.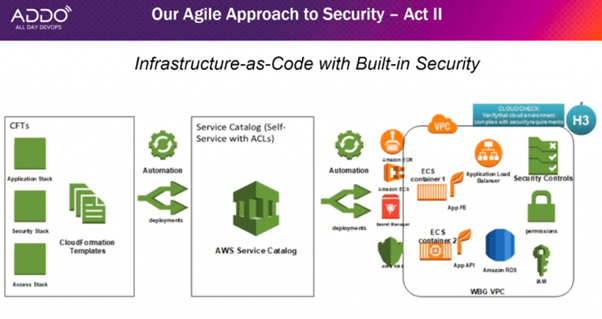 Zhang, Gao, Kasturi's "The World Bank Group's Cloud Journey With DevSecOps" presentation illustrating the DevSecOps practices
4.Cryptocurrency and Blockchain
Among other things, the use of crypto-tools and blockchain technology makes it possible to increase security with regard to the transfer of funds. Blockchain technology is also called distributed ledger technology. In general, among the main advantages of blockchain and cryptocurrency in the field of fintech, one can single out reliability and security.
What technologies are used in the development of online banking applications to increase the level of protection of the user's finances and personal data?
There are plenty of technologies that are used for ensuring safety in online banking and protecting the user's personal data. They include:
The user's authentication: online banking can use authentication based on multiple criteria, such as a password, SMS code, biometric data, and so on, to ensure user login security.

Encryption: the encryption of data can be used for ensuring the safety of the data that is transferred between the user's browser and the online banking server. It can also be used to protect data in storage.

Monitoring suspicious activity: online banking systems are able to analyze the data of the users to detect suspicious activity. If a system detects something that is suspicious, it can block access to the user's account or send an alert.

Biometric authentication technologies: instead of passwords and other traditional methods of authentication, biometric technologies can be used, such as fingerprint scanners, face scanning, voice recognition, and so on.

Penetration Testing: Online banking can undergo regular penetration testing to check for system vulnerabilities and fix them.

Application blocking: on smartphones and tablets, online banking can block access to the application if a user did not pass the authentication with the help of biometric data or a password.
The above-mentioned technologies are among some of the examples that are used in online banking for ensuring safety and protecting the users' data.
Traditional Incumbents Versus Fintech
At the moment, when fintech technologies are developing extensively and rapidly, many people still prefer historic banks. The fact is that even the fashion for banks, which are still young and use innovative technologies, does not yet give them such a large number of customers.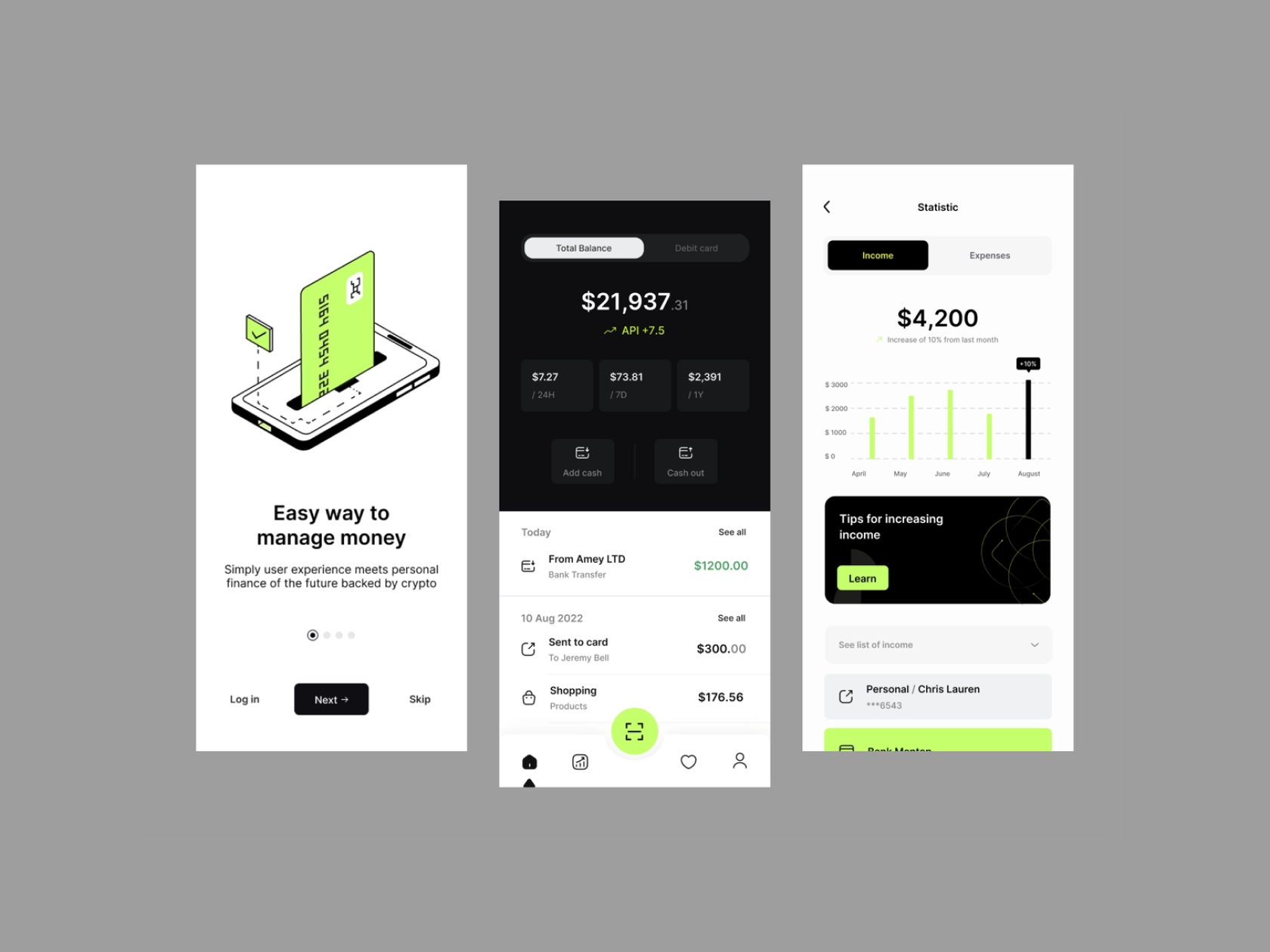 Despite the fact that the last few years have been marked by wide popularity, it is still just a fashion. A large number of people around the world prefer traditional banking rather than "fintech banks", and this is a good time for them to also bring technology into their work to increase efficiency and improve customer satisfaction.
On average, how much time does the process of developing online banking applications take considering the fact that all the protective technologies need to be implemented and tested?
The time that is required in the development of online banking applications may vary substantially depending on numerous factors like the complexity of functionality requirements, the number of platforms on which the application should work (for example, iOS, Android, web version), selected development technologies, the experience of the development team, etc.
Still, it is worth remembering that the development of a secure online banking application is a complex process that requires a good deal of responsibility. The implementation and testing of protective technologies may require a big part of the whole amount of time that is required in the process of development.
On average, the development of online banking applications can take from 8 to 24 months. However, it may depend on a range of factors. The process of development of a secure application requires thorough planning and testing, and also compliance with all of the existing regulatory requirements and safety standards.
Let our experts craft an Android app for you
We creating a successful Android app can help to tap into a huge market
The Age-Old Question
At the moment, the influence of technology is decisive in banking, as the consequences of the coronavirus pandemic have pushed the world toward greater technological progress – and there are clear examples of how they are transforming businesses and industries as well.
We see more examples of digital banking services, the adoption of different services related to blockchain, and non-traditional approaches to banking. And as the younger generation – under 24 – is technically more bogged down, there are more and more companies that center their services around them.
Security Is the Key to Unlocking Potential
Unfortunately, the danger of cybercrime has not disappeared in recent times. Every year a large number of loopholes appear, through which cybercriminals can take advantage of your data or get something illegally.
Due to this problem, there is a growing need for companies to use as many innovative technologies as possible to ensure the safety of their customers and services. This is especially important since not all well-known and reputable companies deal with this issue at a sufficient level.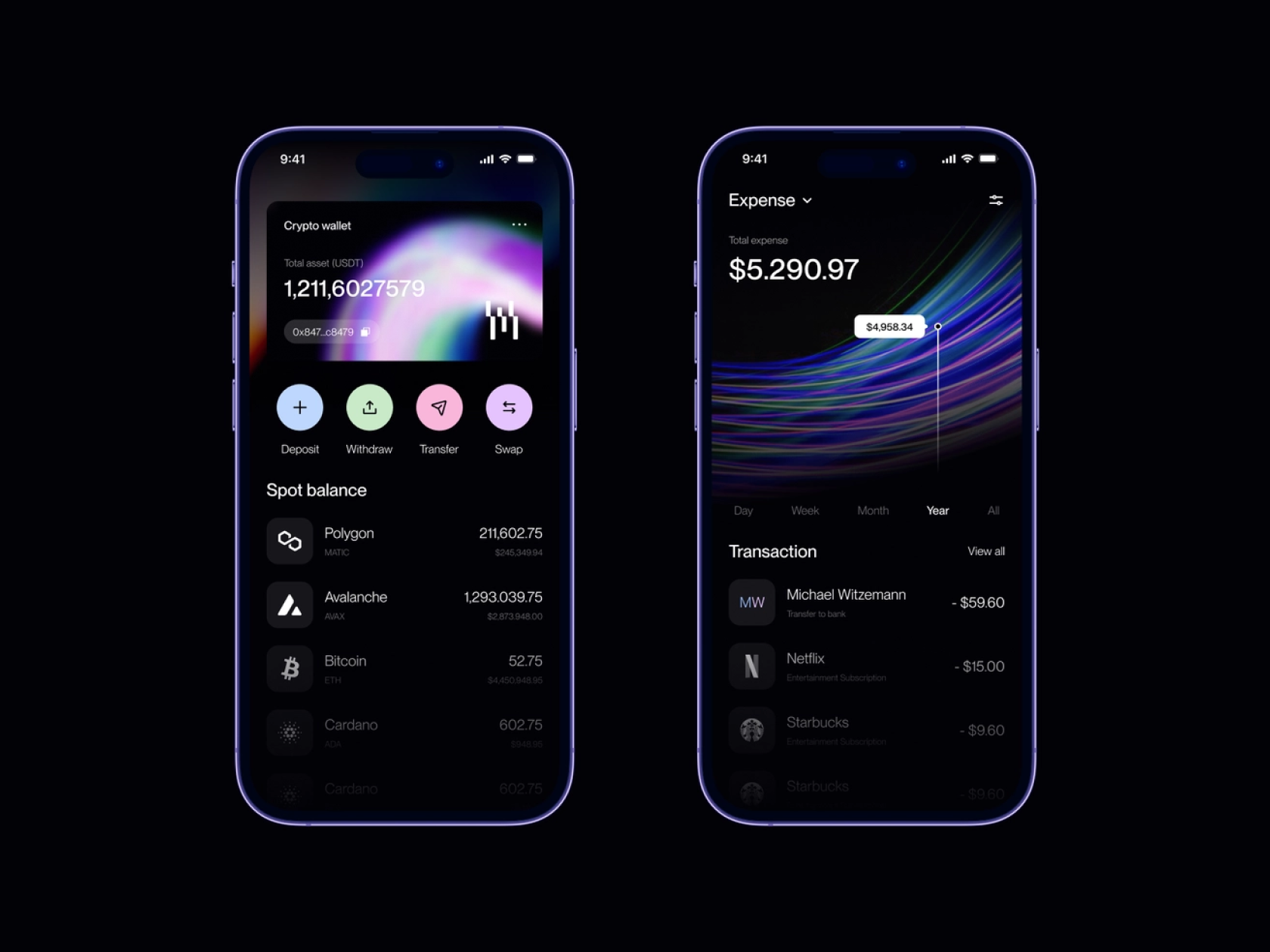 At the moment, investing in cybersecurity is not that difficult, and you can significantly increase your security level, it does not require you to do complex actions. Approach this issue thoughtfully, this will help you make customers satisfied, and you may also avoid serious risks.
How much should you invest in cybersecurity?
The cost of investments in cybersecurity depends on numerous factors, such as the size ad the complexity of the project, the type of the industry or sector, in which the company operates, the level of confidentiality and sensitivity of data, the need to comply with relevant regulatory requirements and security standards, as well as the risks and threats to which the company may be exposed.
It would be wrong to assume that the cost of investing in cybersecurity is a certain percentage of the total project cost, as every project has its own unique requirements and risks that need to be considered in the process of calculating the cost of cybersecurity.
However, it is necessary to admit that investing in cybersecurity is an essential and mandatory step for ensuring the safety of a business or its clients from cyberattacks and other dangers. The cost of investing in cybersecurity may be high, but it should be justified by the risks and losses that may result from data breaches and breaches of confidentiality.
Conclusion
To conclude, some of the major directions of further development that require special attention include:
1.Cybersecurity
It's needless to mention the importance of cybersecurity for business in general. However, cybercrime is evolving and this needs to be understood in order to combat the risks. That is why cyber security has evolved into a separate trend and businesses are coming up with new ways to secure themselves using innovative methods.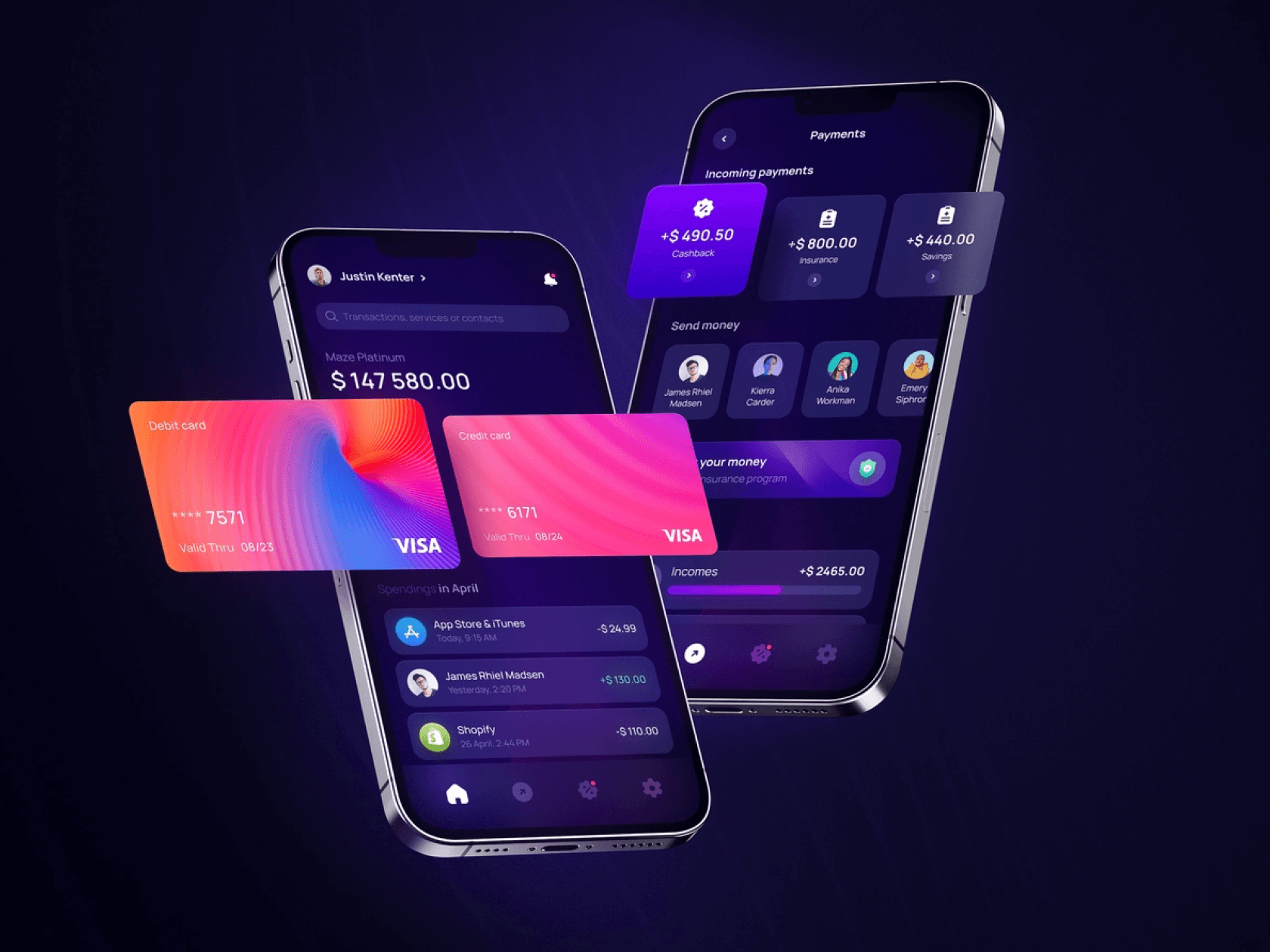 2.All-Digital Banks
Among the main features of all-digital banks is that they provide lower-cost products and do everything much faster than alternatives. The ability to transfer operations completely to the digital field is a good foundation for accelerating work and digitalization.
3.Personalized Banking
Personalized banking is a way to make financial and banking services more focused on the needs of the client and satisfy even specific needs. So you can at any time help the client have their all interests met, and receive high-quality services.
4.Augmented Reality (AR)
The main focus of using AR in fintech is to increase customer security. It provides other benefits, such as improved user experiences and increased user loyalty, but its main merit is reliable, secure financial services for everyone.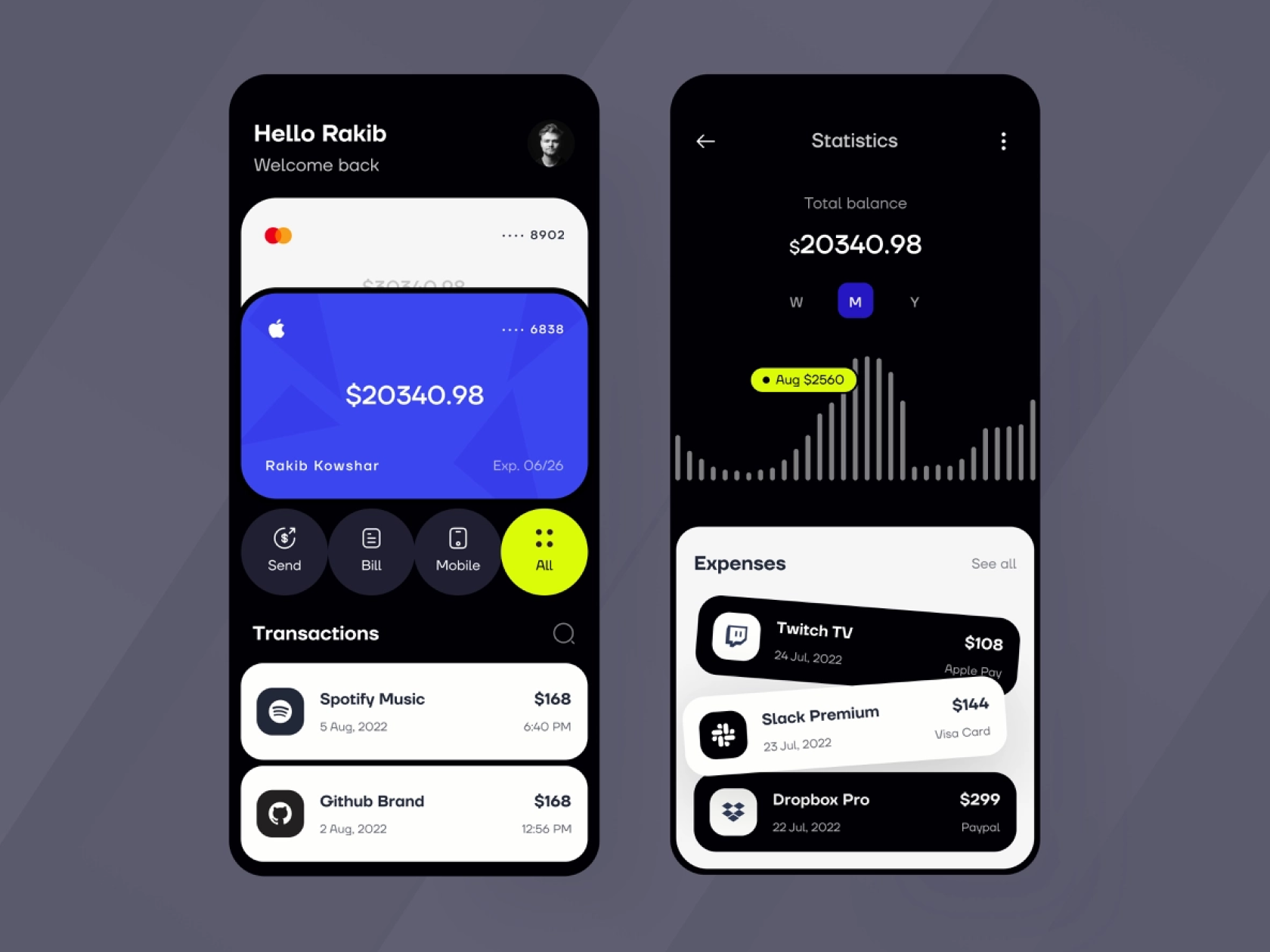 5.Voice Banking
Voice banking is one of those promising trends that make financial services more simplified. Synthetic speech, which is used in this technology, allows users to use their own voice, and to fully maintain the user's identity. In this way, voice can become part of the future of fintech.
6.Digital Bank and Crypto Loans
Crypto loans allow for a more flexible and deeper use of cryptocurrency technology. Now users who want to get crypto loans in a convenient way can also do it on safe and favorable terms.
Enriching banking services with innovative and useful technologies not only provides companies with a number of benefits, such as better customer experience but also allows them to overcome dangers, such as cybercrime threats. Indeed, technology is the future, and the impact of digital banking on the future is not limited to this, but we need to remember that not only technology provides quality, useful, and necessary services to users.
Every element of technical improvement and customer care is equally important, and by taking care of it, you not only get the best result at the moment but also secure a better name for yourself in the future.
In a world in which there is a rapid transition towards greater penetration of technologies, companies need to keep up, and the further progress goes, the more important this aspect becomes.
The field of fitness is vast, and technology is no longer just a useful addition, it has moved into the category of basic necessities. Keep track of progress, and improve your customer experience, and progress will help your business benefit even more from innovation.
How do you rate this article?