The content of the article:
Maintaining the structure of various departments is crucial for companies with more than a hundred trucks. A transportation management system (TMS) that coordinates these units should provide the ability to organize them efficiently. Otherwise, managing operations effectively and achieving quality results becomes challenging. Ultimately, financial success hinges on proper organization.
Most of the widely used TMS solutions do not offer small-sized companies help in organizing different departments, and without it, you will be helpless in the process of calculating your profit. The customization of one module will cost you $500 and it will not help you in achieving financial success.
What Are The Most Common Solutions for 100+ Truck Companies?
There are two main software solutions that are present on the market for the needs of smaller companies: namely Protransport and McLeod. Protransport offers you the possibility to combine your fleet's operations in one place, and among its main advantages, there are affordability, integration capabilities, and possibility for centralized data. Protransport promises to maximize efficiencies and minimize costs in your professional performance.
McLeod is a second large popular solution, which has been present on the market since 1985. The tools that are offered by McLeod Solutions support integration with a broad array of different logistics products.
Both solution providers have been on the market for the long term, and their products are quite popular among businesses. But there are issues you may face if you represent a 100+ truck company when using Protransport or McLeod software:
the solutions are not modern, they are not adapted for the business reality and you will need extra effort to adjust them;
the functionality of the systems is complex and detailed, you will need time to analyze the functions thoroughly;
you will not need some of the functions in your work;
the whole functionality of both Protransport and McLeod is inflexible;
the software needs to be installed, so the process of utilization will not be fast or easy;
in order to use everything correctly, you may need to study the functions in detail.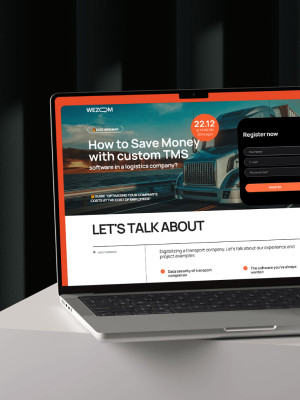 Free webinar!
Register for a webinar by WEZOM
Besides that, the outdated design of both types of software may create a problem. You cannot run a business successfully if you need to constantly deal with programs that don't suit your needs.
Ready-made solutions for truck companies are not really affordable, and even in smaller businesses, there are nuances and special features. If you develop your own software, it will not only be profitable for you, but it will also meet all of your demands due to the individual approach.
What Are The Main Modules That Are Necessary For Smaller Companies?
Smaller trucking companies typically need the following functionalities:
Dispatcher module
Safety module
Accounting module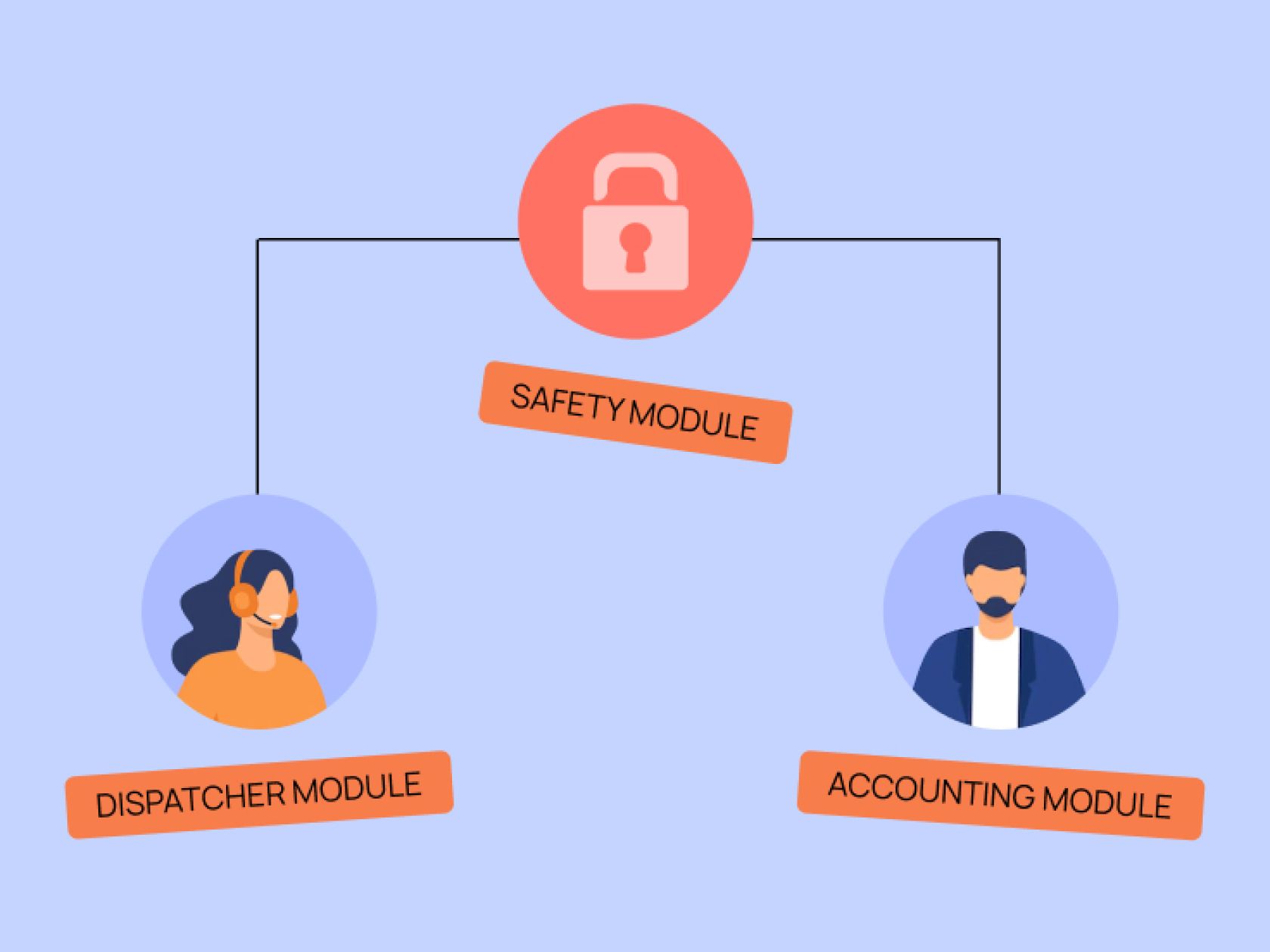 The dispatcher module is responsible for organizing the work of dispatchers and the communication between dispatchers and drivers. The safety module includes all of the important documentation, and the accounting module handles everything related to your profits and expenses.
All three modules handle the most important processes in the company and by seeing clear documentation you can get the whole picture of your professional performance. Each of the modules can be made in 10 ways.
How The Modules Work
The dispatcher module mainly deals with driver management., trailer track controls, working with brokers, and searching for new loads. The communication between drivers and dispatchers is utterly important for the proper organization as a dispatcher needs to know what the driver is doing and if he is efficient. Monitoring of the drivers' work is done regularly and in real time.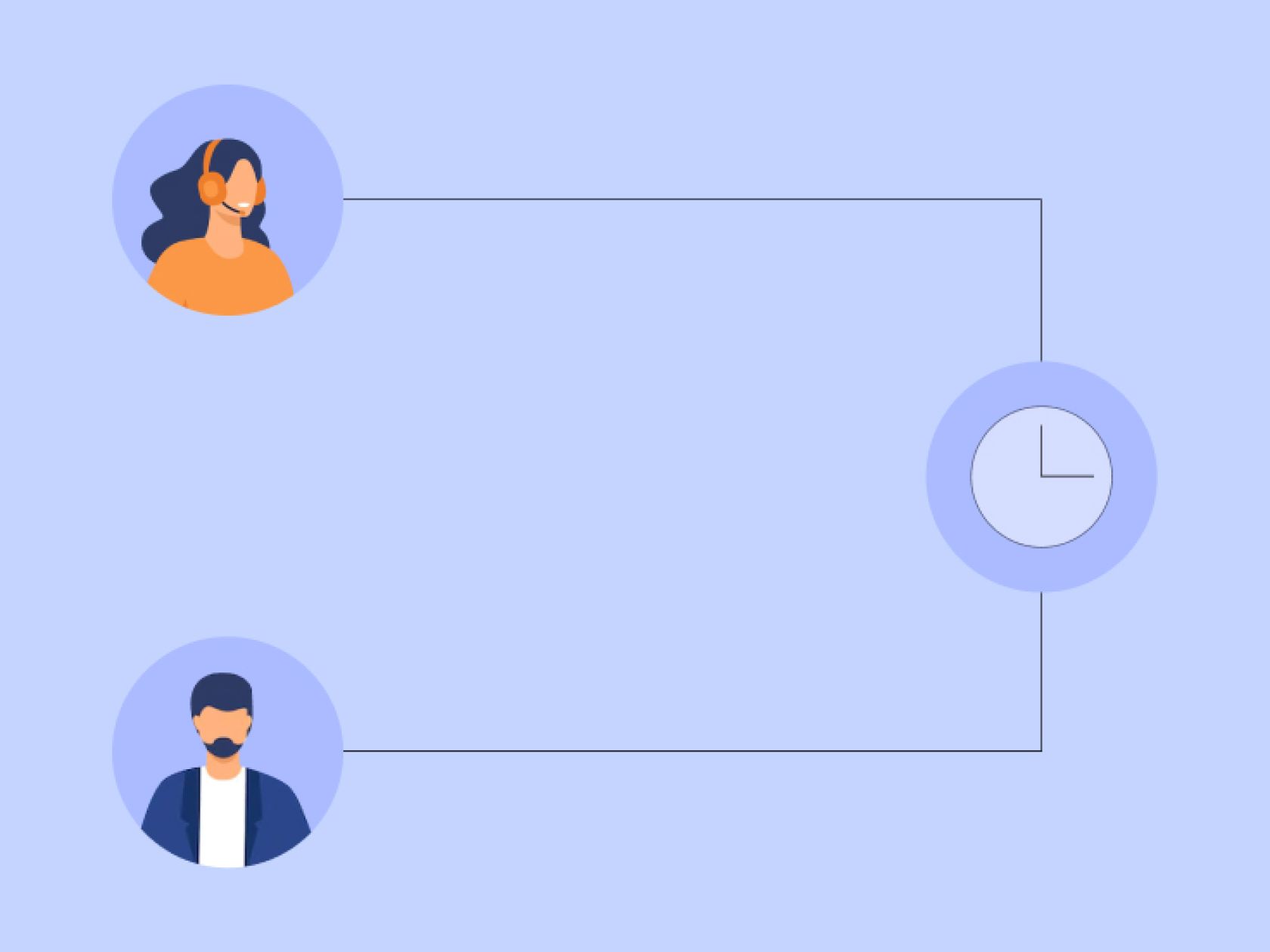 The safety module handles the field of documentation, legal rules and allows the company to take control over it. The module also includes the work of a lawyer and a flip manager, so it is easy to monitor the accuracy of the information and manage the garage. Some of the additional functions that can be used include equipment documentation, resolving legal questions, monitoring the equipment, and keeping a record of employees.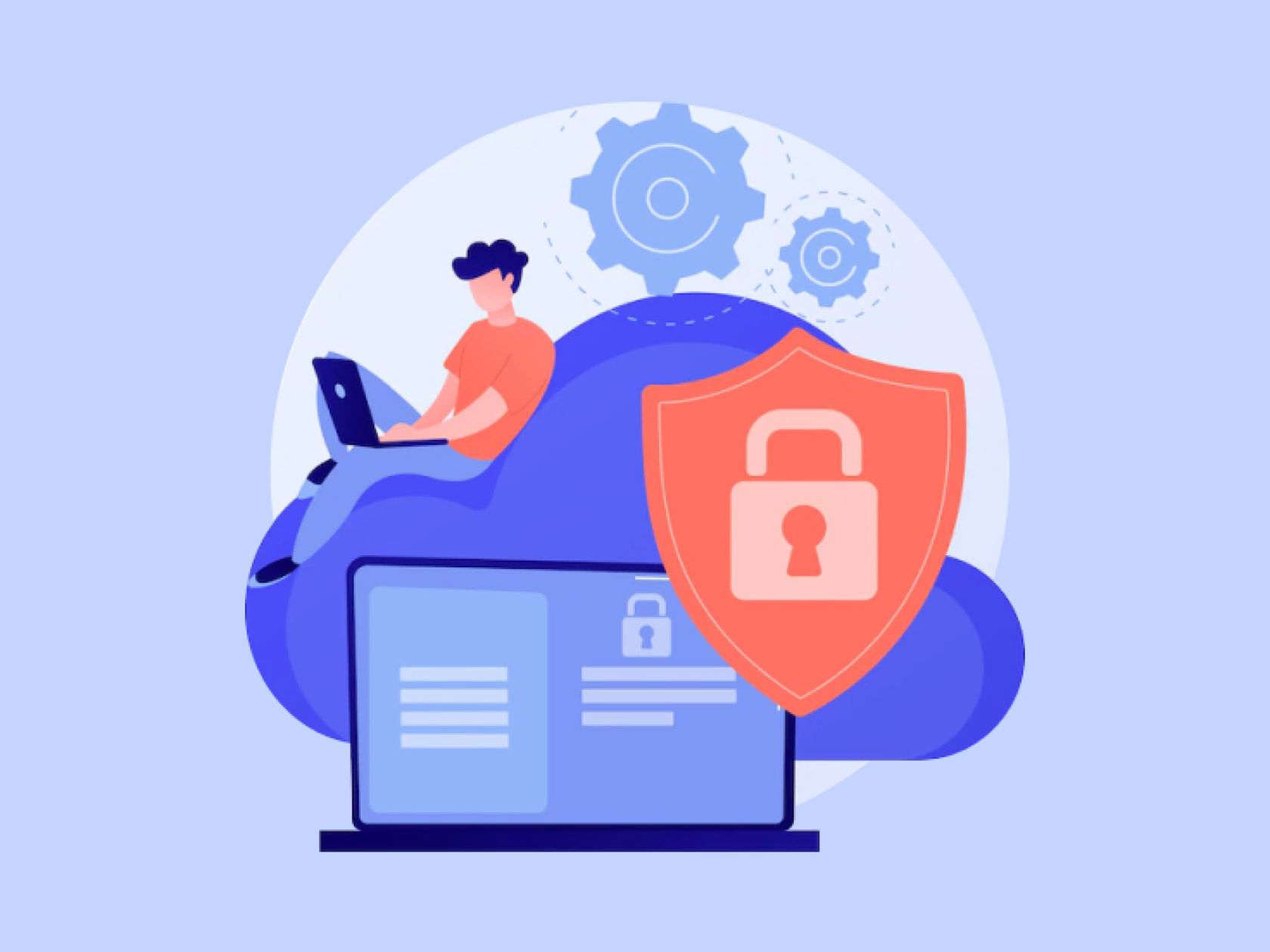 The work of the accounting module revolves around profitability, expenses, and invoices. You can know the profitability of a truck, calculate all expenses and profits from trucks, and record all expenses.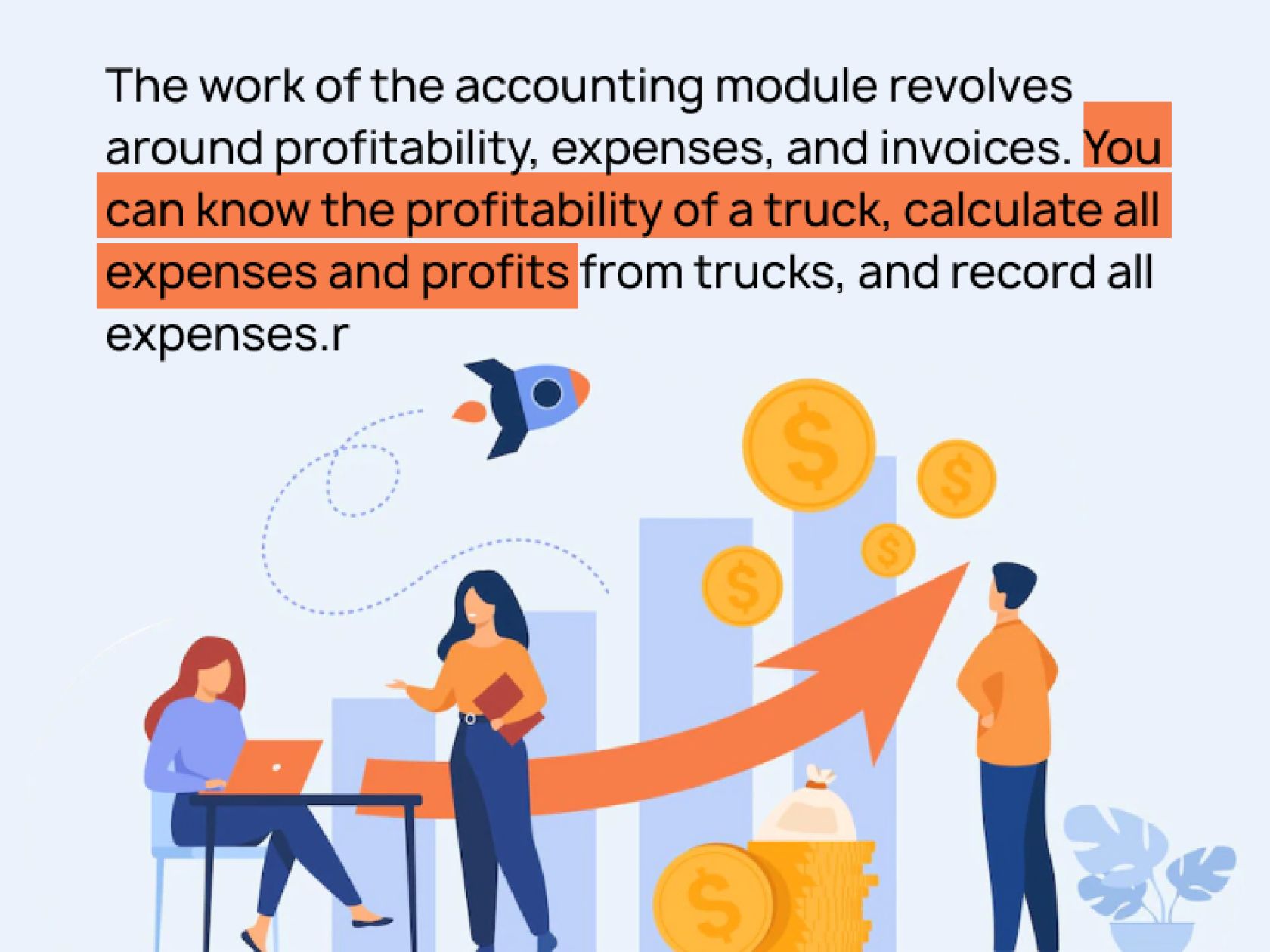 The Possible Solution
The solution that we offer will have an individual approach for your company. Firstly, an audit of your business process is required. Then, the process will be digitized, and custom transportation will be developed according to your needs. This is not an easy process , it requires time, energy, and resources. But a custom TMS with modules for different departments will be a game changer for your business and will serve you better than costly equivalents.
As companies with 100+ trucks do not need ready-made, complex software, you will get exactly what you are looking for, without investing much. With such a helpful tool, you will be able to streamline your business and focus on your own goals without the need to spend hours analyzing detailed aspects of ready-made software.
This modern, simple and versatile solution allows truck company owners to profit and enhance productivity without compromising the quality of work.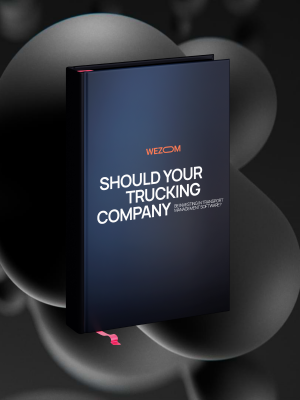 Should your trucking company be investing in
Transport management software?
Let's see in which cases the development of your own logistics platform is necessary, or even irreplaceable!
The Main Advantages Of The Possible Solution
Some of the main advantages our solution has included:
flexibility;
organization of different departments;
modern user interface;
integration with Samsara.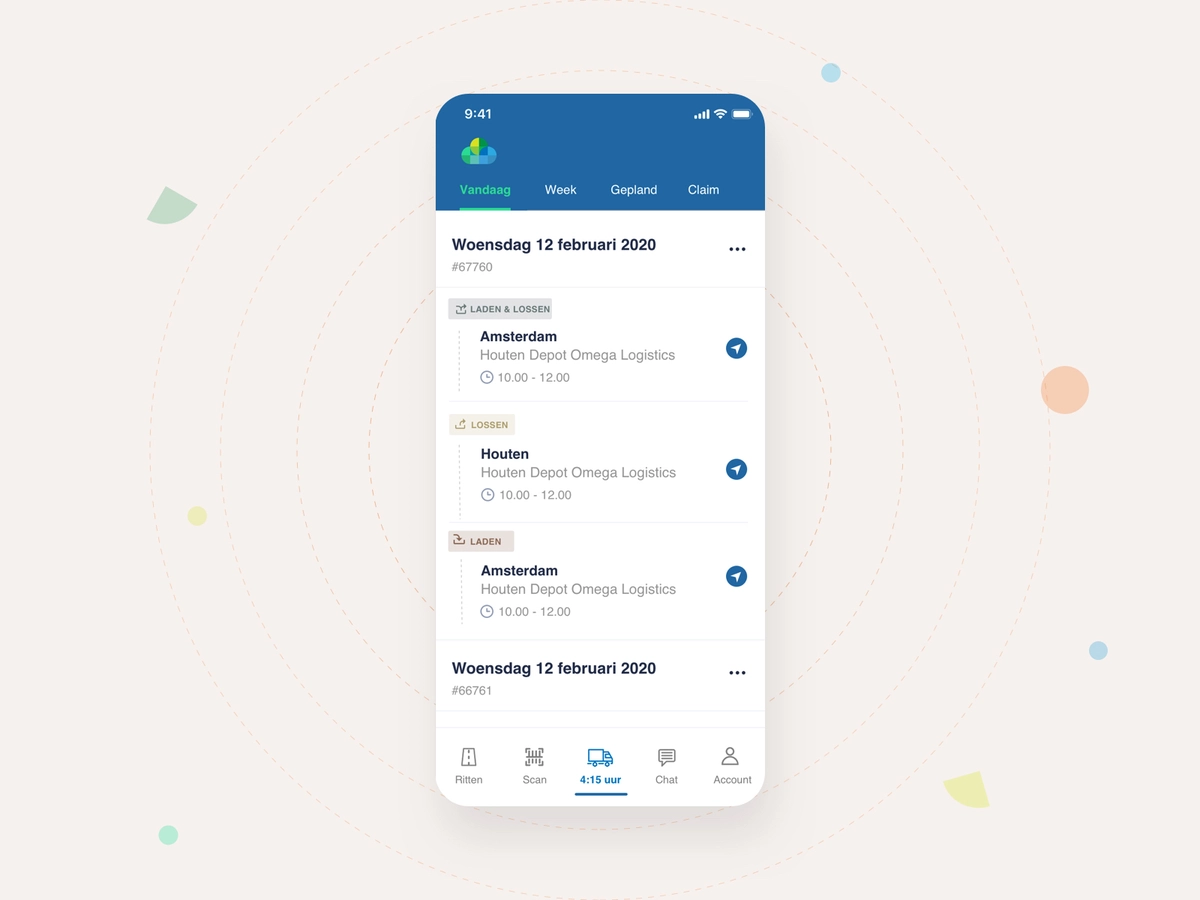 These features will allow you to utilize the product easily and without spending resources. A modernized interface will help you to get the best user experience while organized departments are a key to successful management.
Conclusion
Companies of various sizes need transportation management solutions to streamline their operations. In the transportation sector, a digital assistant is essential for optimal performance.

For companies with 100+ trucks, a custom solution could be a pivotal business decision. Ready-made software customization can be more costly and might not fully meet your needs. Therefore, finding a product that caters to your goals is paramount.

A custom TMS solution can be a profitable long-term investment, maximizing the benefits for your business!
How do you rate this article?