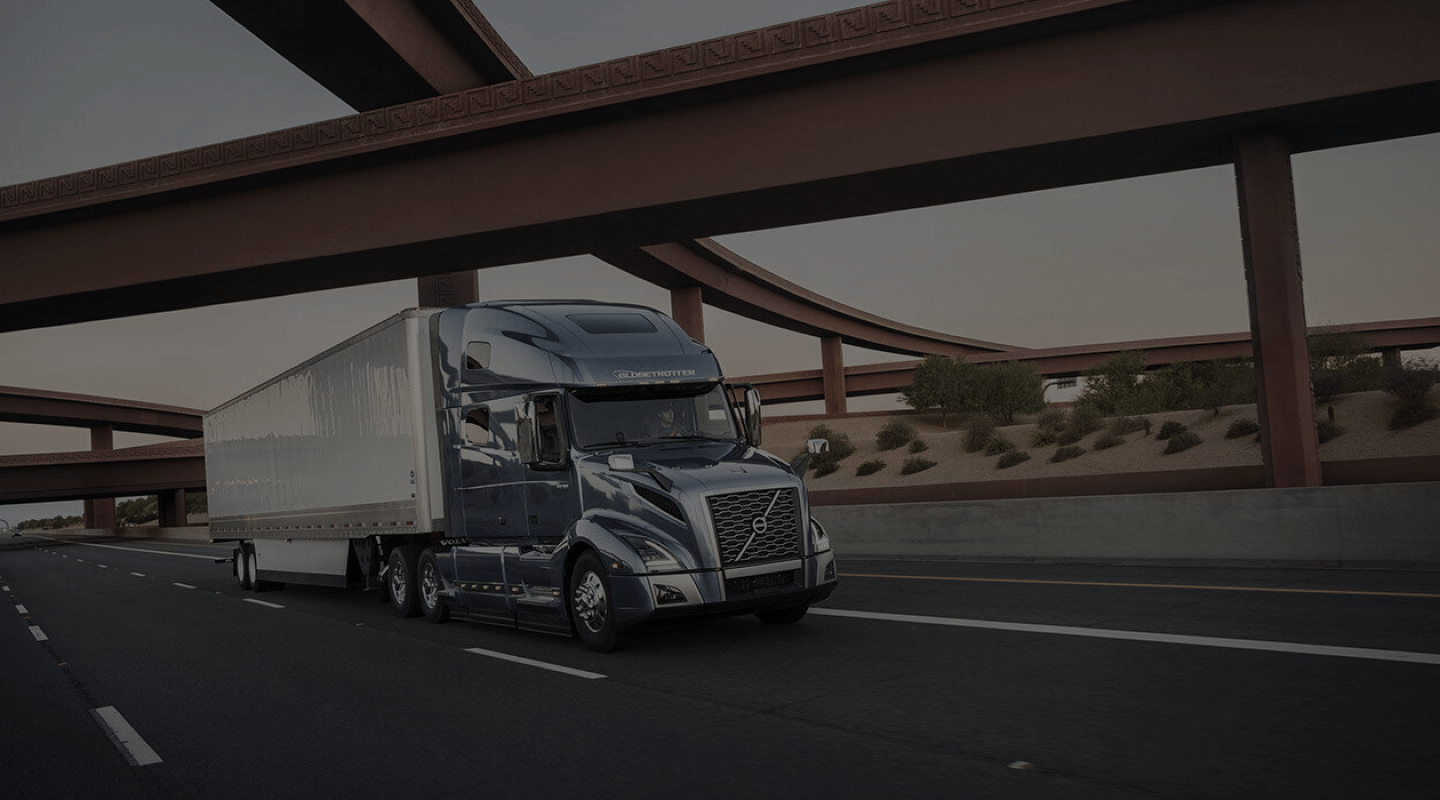 Transportation Management System(TMS)
Streamline the shipping processes and make them easier to manage and optimize your transportation operations with your custom TMS software.
Transportation Management System (TMS) is a software solution designed to assist companies in managing their transportation and logistics operations. TMS encompasses various functionalities that facilitate order management, supply chain management, third-party logistics integration, cloud-based systems, carrier rate management, day-to-day operations, transportation planning, logistics services, and more.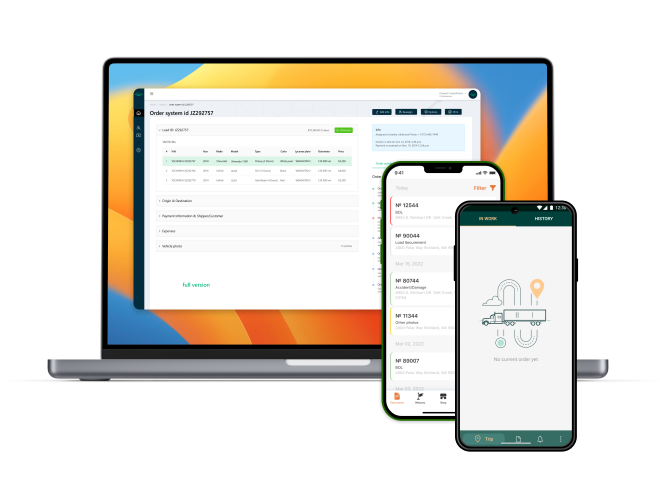 TMS enables effective transportation planning by providing features such as automated route optimization, load balancing, and resource allocation. By utilizing data analysis and algorithms, the system helps in optimizing freight movement, reducing costs, and improving overall efficiency.
Transportation management is a key component of TMS. It allows you to track freight in real-time, manage shipments, and monitor transit time. The system provides visibility into the entire transportation process, allowing you to make informed decisions and ensure timely delivery.
Effective communication is essential in transportation and logistics. TMS facilitates seamless communication among stakeholders, including shippers, carriers, drivers, and customers. The system enables real-time collaboration, status updates, and notifications, improving coordination and customer satisfaction.
TMS includes robust calculation capabilities to handle various aspects of transportation, such as freight rates, fuel surcharges, distance calculations, and pricing. It automates complex calculations, ensuring accuracy and efficiency in financial processes.
Being equipped with valuable, industry-specific data repositories to precisely identify and map out challenges within the trucking supply chain.
By analyzing these data sets, we can develop modules that streamline tasks like communication, order planning, and reporting, among other functions.
Interested in developing a custom TMS? Book a Free Demo to see how your TMS system can look on the example of one of our developments.
TMS Modules
During custom systems development, the team considers your entire logistics ecosystem to make a product that does the tasks that your business needs. Nevertheless, here's a list of base features every TMS has:
Contract Management
Convenient document viewing, expenses comparisons, tracking of agreements and deadlines in real-time; the ability to get and send notifications if documents need to be updated and requested.
Reporting and Analytics
Historical unloading data, distribution models, the overview of trends and prices all in one place; use of specialized maps for visualization of delivery routes allowing to strategize for future deliveries
Freight Audit
Check and verify your freight bills for accuracy; pay invoices and create payment vouchers all in one place.
Efficiency Monitoring
Customizable reports with KPI trackers such as trends, mileage costs, shipments, order status information, and the possibility to integrate more customization at any time.
Transportation Process Overview
The ability to track leads from the moment of acceptance until delivery to the final destination; get an overview of the shipments, status changes, information about your deliveries, and communications with distributors and clients all in real-time.
Risk Management
Thanks to the audit process and notification automation, you can effectively minimize potential risks.
AI Route Planner
An all-inclusive tool for optimized processes and improved communication
Driver App
Benefit from customized training, assistance, and tools designed to aid you in effectively championing our brand.
HR Management
The platform provides real-time tracking and support for driver registration.
Task Management
Task management system without missing deadlines or scheduled services.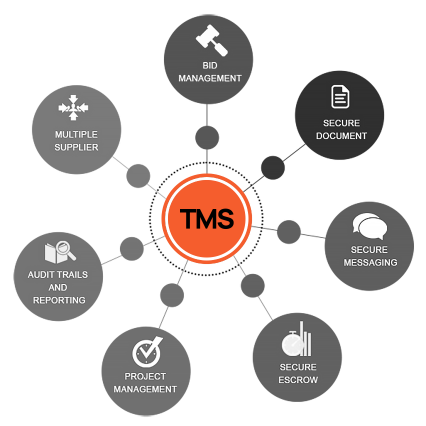 Integrations for Custom TMS
To optimize transportation strategies and guarantee complete oversight throughout all shipping operations, WEZOM suggests implementing the subsequent integrations:
Transportation Plans and Operation Schedules Integration
Transportation Documents and Status Updates
Purchase Orders for Self-pickup Assignments
Billing Software for Precise Cost Data
Vehicle Location, Fuel Consumption, Speed, and Stops Data Integration
Transport Orders and Transportation Provider Invoices with Accounting Software
Warehouse Management System for Shipping Schedules
Order Management System for Real-time Customer Order Data
ERP Integration for Holistic Planning
We take care of your projects with proven agile methods that are designed to get all stakeholders in alignment. Our workflow faster turnarounds to achieve even the most ambitious goals.
Project Evaluation
System and Functionality Specifications
UI/UX Design
Development
Testing
Deployment and Support
Web Platform
Database
Cloud & DevOps
Mobile apps
Questions & Answers
Check out some of the most common questions asked by the clients
What is the meaning of transportation management?
Transportation management refers to the strategic planning, coordination, and execution of activities involved in the movement of goods from one location to another.
Why is Transportation Management important?
Transportation management plays a crucial role in supply chain operations. It ensures the efficient movement of goods, timely delivery, and cost optimization. Effective transportation management leads to improved customer satisfaction, streamlined operations, reduced transportation costs, and enhanced overall profitability.
What are the benefits of transportation management system in our economy?
TMSs prove themselves to be cost-effective and versatile, as they help in improving cost savings and increasing warehouse productivity. These tools are also efficient in reducing the number of pending items in inventory and organizing orders, which is also very important in terms of productivity, since reducing small tasks and, at the same time, satisfying customer needs, affects the performance of a business.
Get Custom Logistics and Transportation Software
Custom logistics and transportation software, including Transportation Management Systems (TMS), offer significant advantages for companies in the transportation and logistics industry. By optimizing operations, enhancing communication, improving planning and calculations, and providing real-time visibility, these software solutions contribute to the growth and success of businesses while benefiting the overall economy.