Have you considered founding your logistics and transportation business? The use of road vehicles, such as semi-trailers and light trucks, to convey cargo over land routes is referred to as trucking. The majority of overland freight movement in the US is accomplished by trucks.
Although entering the market is not difficult, running a profitable trucking business can be difficult if your business plan, finances, and hiring strategy isn't sound from the start. Just as you are considering starting a trucking company, a plethora of business options are emerging in specialized sectors.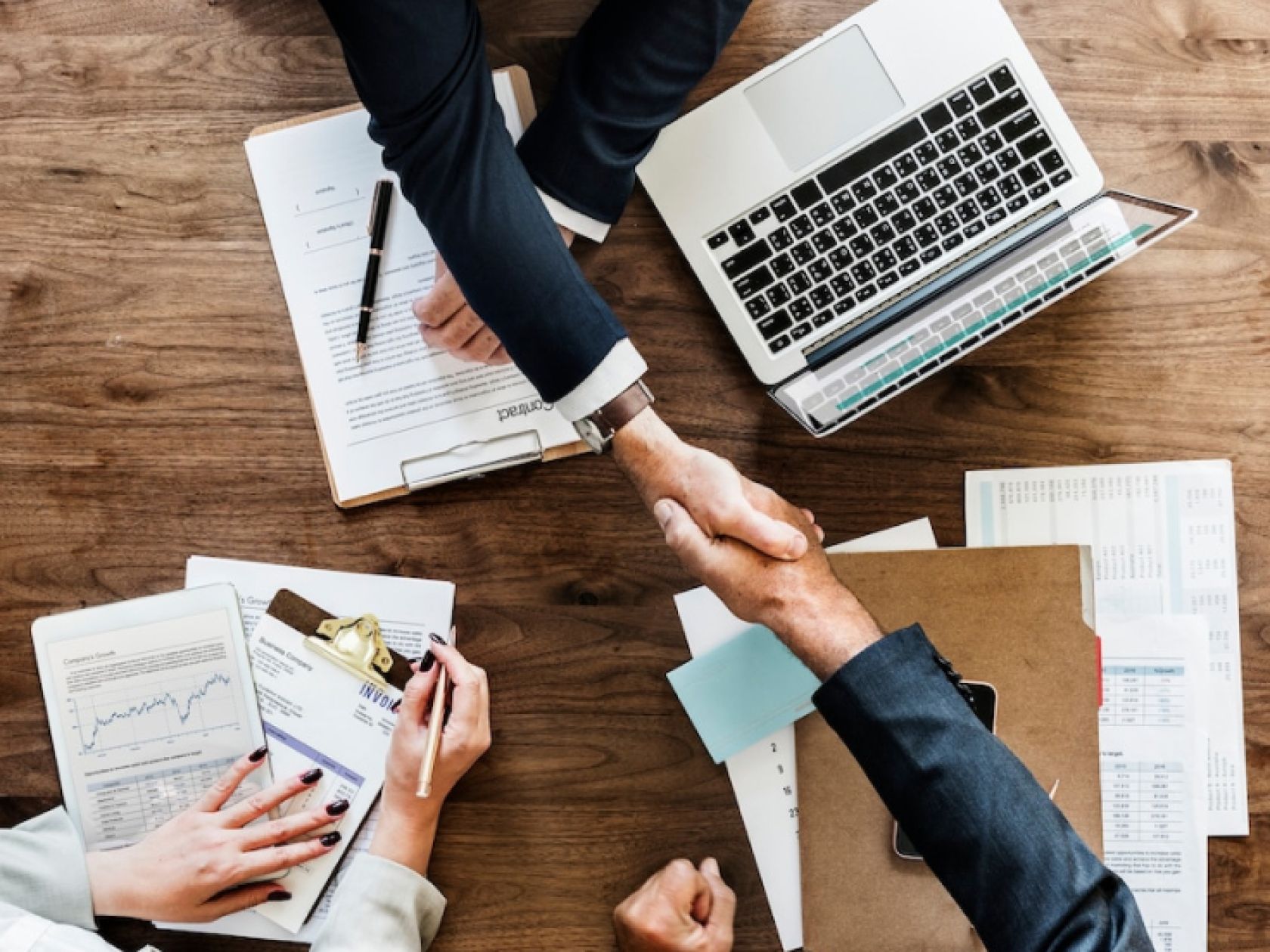 The Primary Steps Before Starting Your Business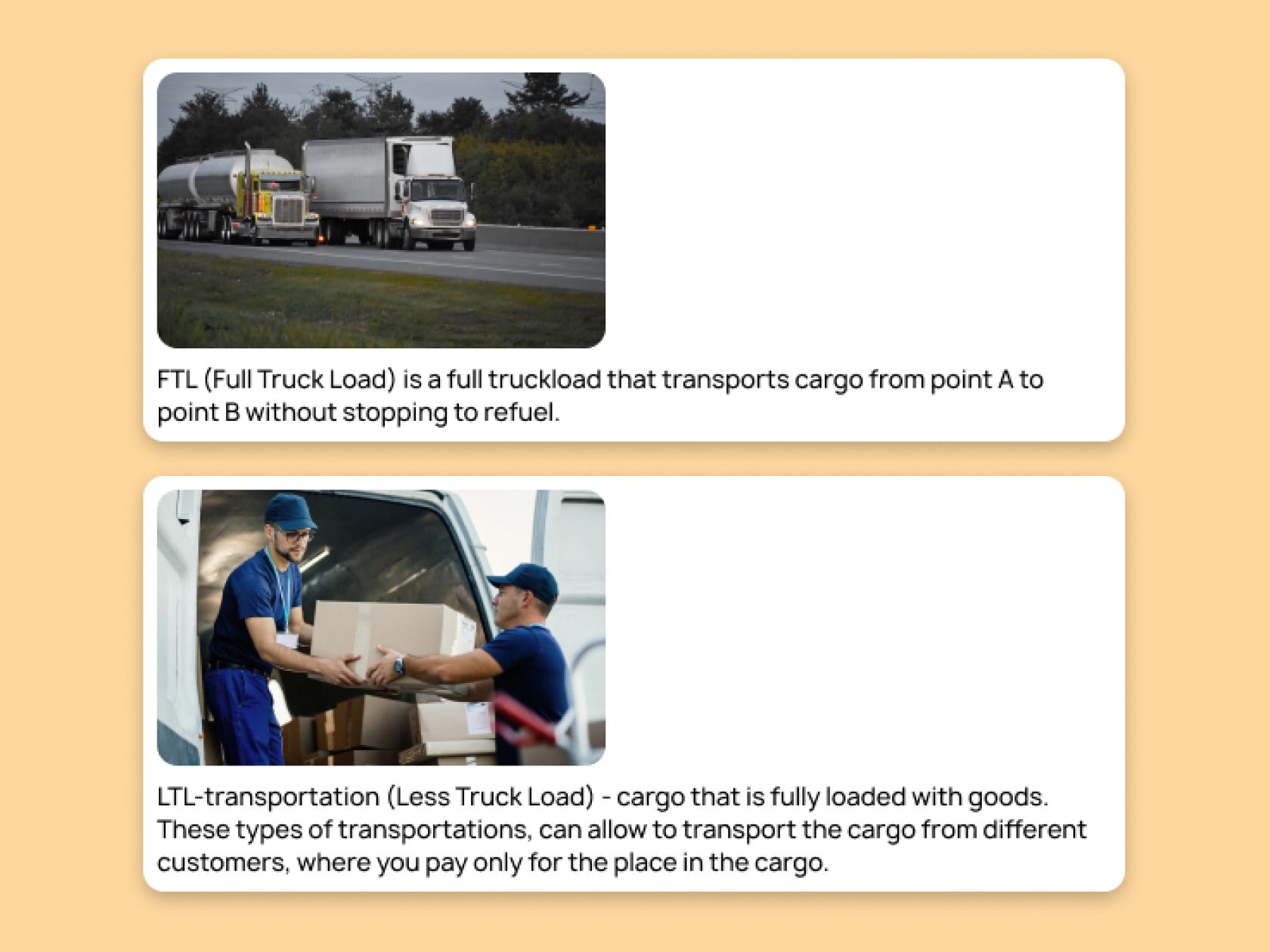 Our first piece of advice on the road to starting your own trucking company is to determine what type of transportation you would like to do. There are two basic types of transportation:
FTL (Full Truck Load) is a full truckload that transports cargo from point A to point B without stopping to refuel.
LTL-transportation (Less Truck Load) - cargo that is fully loaded with goods. These types of transportations, can allow to transport the cargo from different customers, where you pay only for the place in the cargo.
Now let's go farther to see all the steps to creating a company.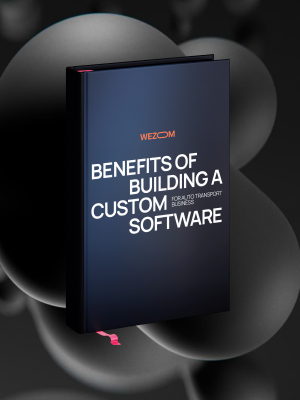 Benefits of Building a Custom Software for
Auto Transport Business
Custom software for transport and logistics is an efficient and innovative solution that can improve your company in many ways.
Step 1: Get your commercial driver's license as the first step.
A current commercial driver's license (CDL) is necessary, regardless of whether you are an owner-operator or you employ drivers, as mandated by the Federal Motor Carrier Safety Administration (FMCSA). Only if the owner intends to operate a truck themselves do they require a CDL.
Step 2: Create a trucking business plan in step two.
Every business should start with a strong business plan. Your company strategy should, according to the Small Business Association (SBA), project out three to five years. Your plan should be explained in depth, including projected revenues and costs.
Step 3: Obtain your trucking license.
When operating as a hire carrier over state borders for cars weighing more than 10,000 gross vehicle weight, trucking companies must have an operating authority (GVW).
Step 4: Choose your process agents.
The FMCSA has made a legal requirement that you use a process agent to legally represent you when you file court documents on behalf of your company
Step 5: Select the appropriate business model.
Tax filing with the IRS is a must when starting a trucking company. The structure of the trucking firm you intend to start must be formed. It could be a corporation, limited liability company (LLC), partnership, or single proprietorship (C-corp or S-corp). Each structure has benefits and drawbacks that are unique to each state and are mostly dependent on responsibility and taxation. To determine which structure will work best for your company, you might wish to schedule a meeting with an accountant.
Step 6: Knowing the legal requirements.
For owner-operators, the FMCSA has various legal requirements.
USDOT Number - The U.S. Department of Transportation (DOT) mandates that carriers have a special identification number for data collection and safety monitoring.
Operating Authority - The DOT must grant operating authority to all for-hire carriers. What kind of goods you can transport depends on this.
To pay for roadway programs, there is a heavy vehicle use tax.
The International Registration Plan (IRP) allots registration payments in accordance with the distance traveled inside each state or Canadian province.
The International Fuel Tax Agreement (IFTA) is a pact made between the lower 48 U.S. states and the provinces of Canada to make it easier for drivers to record their fuel consumption.
BOC-3 Filing - Carriers are required to name a process agent to whom legal documents may be delivered in a court case.
FMCSA Clearinghouse and Drug Testing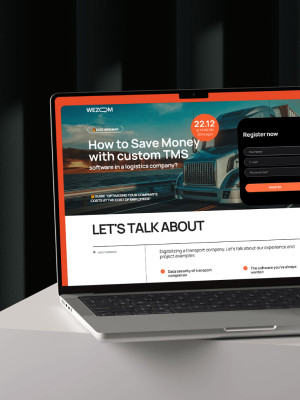 Free webinar!
Register for a webinar by WEZOM
Step 7: Obtain insurance.
Insurance is necessary for transportation enterprises to prevent losses (damages, injuries caused by commercial vehicles).
Insurance for trucks may cover:
Insurance for commercial liability
Cargo protection
Physical harm
Not for use in trucks
Step 8: Obtain funding.
A truck and trailer must be bought upfront, and there are also registration and licensing requirements for starting a trucking company. Experts advise keeping enough cash on hand to cover your operating expenses for the first six months of your business, including your leasing payments.
You might require business loans or investors to cover start-up expenditures when starting a new trucking company. For funding, check with big and local banks as well as credit unions. Due to larger banks' requirement for a two-year operational history, credit unions may be easier to obtain a loan from. Additionally, you can look for trucking lenders online.
Besides, your business plan will likely be the first thing lenders, investors, or potential partners want to see if you need to approach them for financing for your trucking company.
When you apply for a trucker loan, lenders take your credit score into account, but this isn't the only factor. You might be able to compensate for a low credit score if you perform well in other areas, such as business credit history, a solid company plan, and current business debt.
Step 9: Obtain a truck.
Available leasing types include:
Operators: You keep up with maintenance, pay taxes and fees, and return the car at the conclusion of the lease.
Lease-purchase: Drivers with less-than-perfect credit should avoid lease-purchase since their interest rates may be higher.
Terminal Rental Adjustment Clause: A down payment is required upfront. You can settle the remaining balance on the car when the lease expires. Alternatively, you might let the lease company sell the car and split the proceeds with you.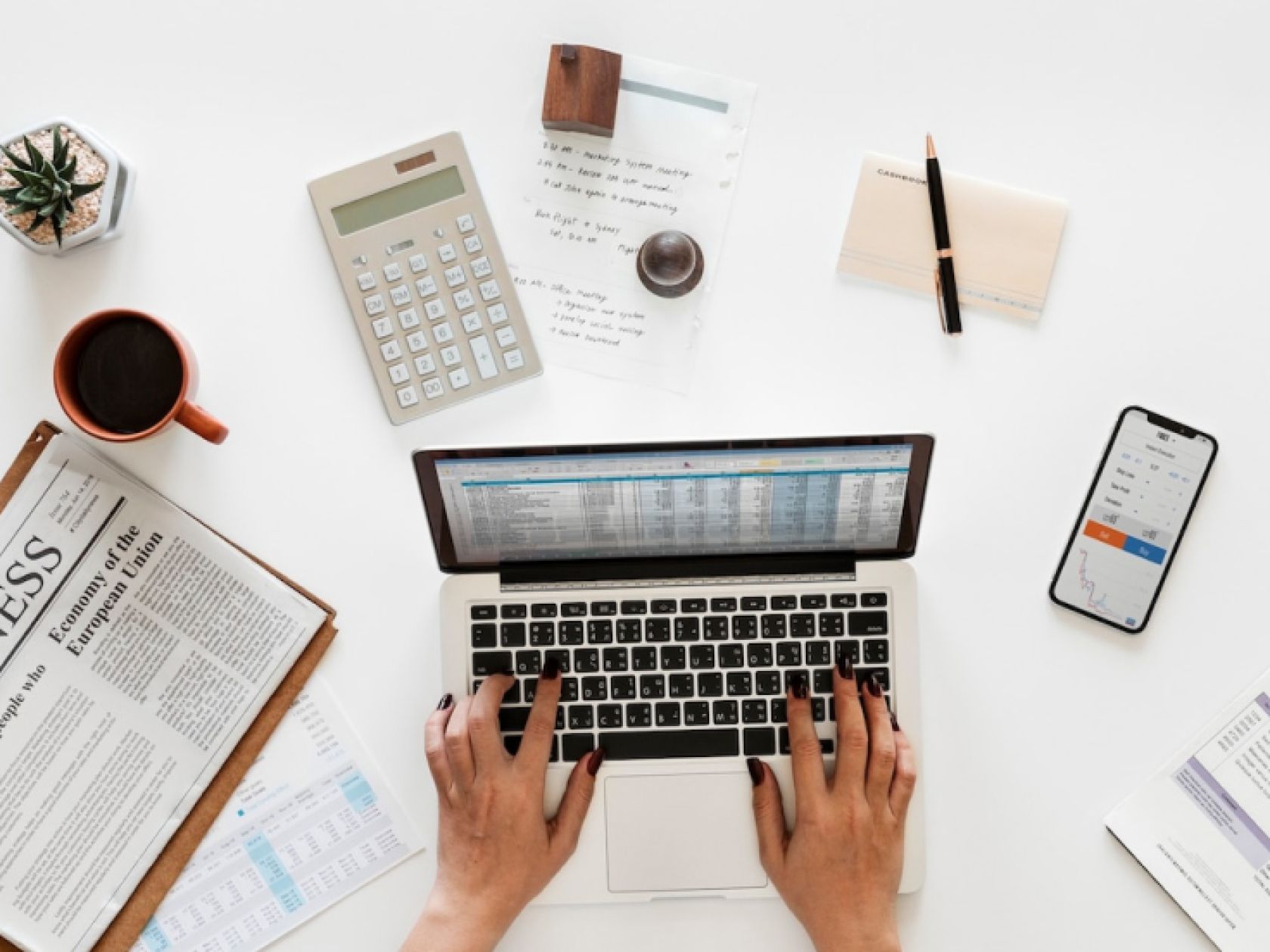 Advantages
1. Customized Solutions for Clients
One advantage of having full control over your fleet, namely your truck fleet, is that you can give your customers completely customized service.
As a result, your client relationship is enhanced, you are referred to as a trustworthy logistics partner, and you make rapid and secure deliveries of your items.
2. The Used-Goods Market
If you choose to update your fleet, you may also profit from the used truck market by leasing or reselling your prior trucks either directly or via a platform. Your high acquisition expenses for the new trucks might be partially mitigated by this.
Even though it is being phased out of your fleet, you can still make money off of it by leasing it to other logistics companies.
3. Availability of New Technologies
If you regularly upgrade your fleet of trucks and trailers, it means you have access to the newest advancements in safety, comfort, the environment, and other areas that help you make better use of your resources.
4. There is a Serious Drivers Shortage
Given that you'll be assisting in the fulfilment of a demand for more trucks and drivers, this will probably give you a tactical advantage when you're trying to figure out how to establish a trucking firm. The trucking sector is predicted to require 100,000 drivers in the near future.
5. It's Recession-Proof
The core of the nation's economy is trucking. You will be essential in moving items to stores and warehouses across the nation as the owner of a trucking company.
6. It's Simple to Begin Small
As demand—and your profit margin—grow, you won't need to invest as much in your trucking business before it starts to make money, and you can better scale it as needed.
You can drive big rigs and other heavy trucks without a commercial driver's license by starting a non-commercial driver's license (CDL) delivery service. You can still be successful with a new firm by concentrating on a niche, even though this restricts the size of delivery you can make.
For instance, hot shot truckers provide more flexible and time-sensitive services compared to their peers driving Class 8 trucks, haul lighter less-than-truckload freight, and drive smaller rigs.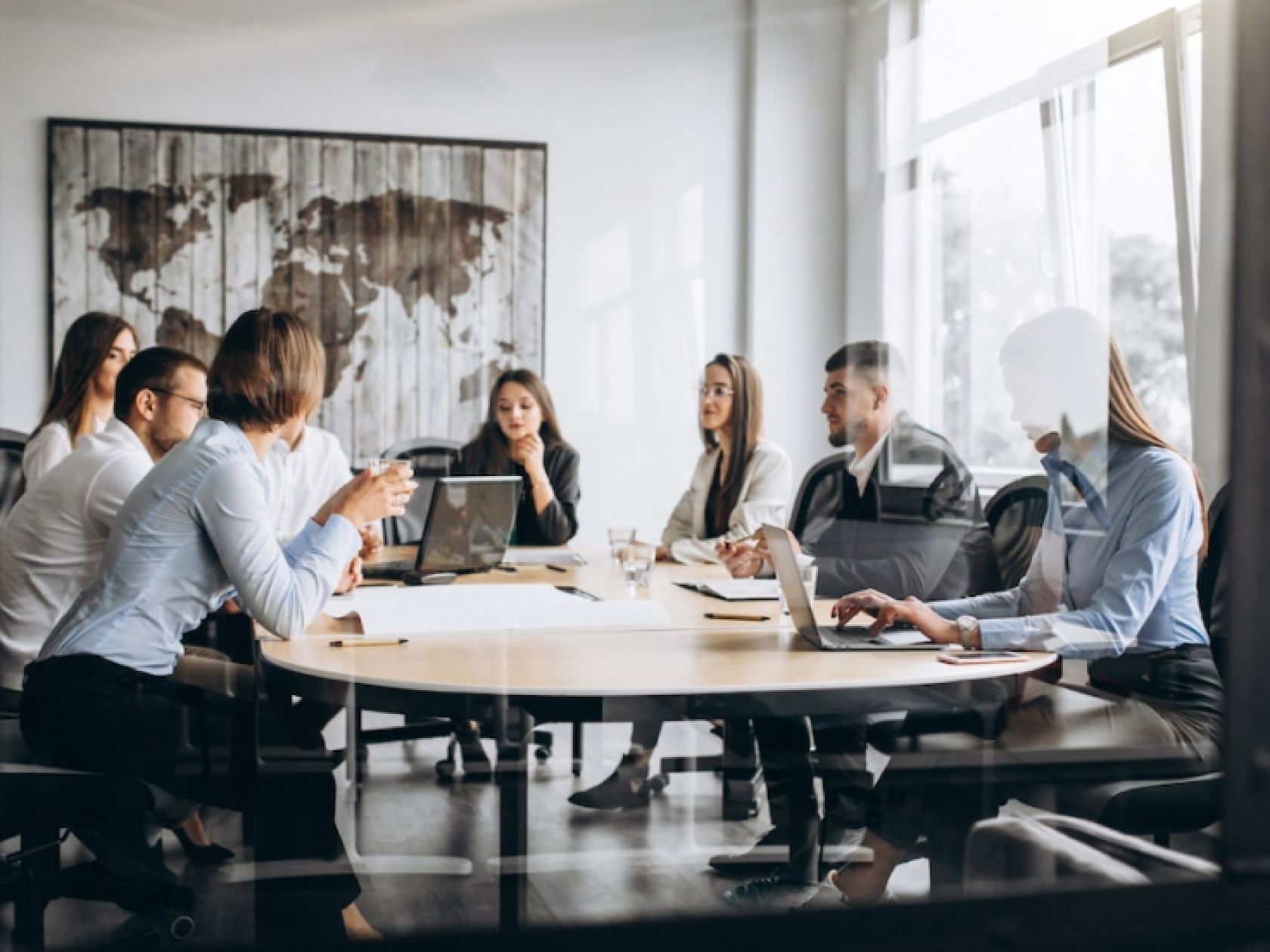 Disadvantages
1. Taxes and Insurance
To safeguard your fleet of vehicles and your lender's financial interests, you must get insurance. The annual cost of insurance for commercial trucks can range from $9,000 to $12,000.
Additionally, you'll be required to pay federal and state taxes. The annual cost of the heavy vehicle use tax per truck might reach $600. You'll probably also have to pay additional state taxes, which can be as much as $500 a year.
2. Costs of Operations
You will still need to cover operational costs after purchasing your fleet and paying for the necessary licenses, permits, insurance, taxes, and other fees.
This comprises of:
Fuel
Roadside tolls
Extra transportation tools, including freezers or specialized storage units
Consistent car upkeep and repairs
Wages and benefits for employees
Marketing
3. Invest or Rent
This is based on how much money you can spend as a small business owner.
There is no need to make monthly payments if you buy a truck entirely, but this requires a larger down payment, which can range from 10% to 25% depending on whether you buy new or used.
You don't own your truck when you lease it. Regular payments are required, and you cannot utilize the equity to purchase a new truck. You must also follow certain rules, such as upkeep requirements and mileage limitations.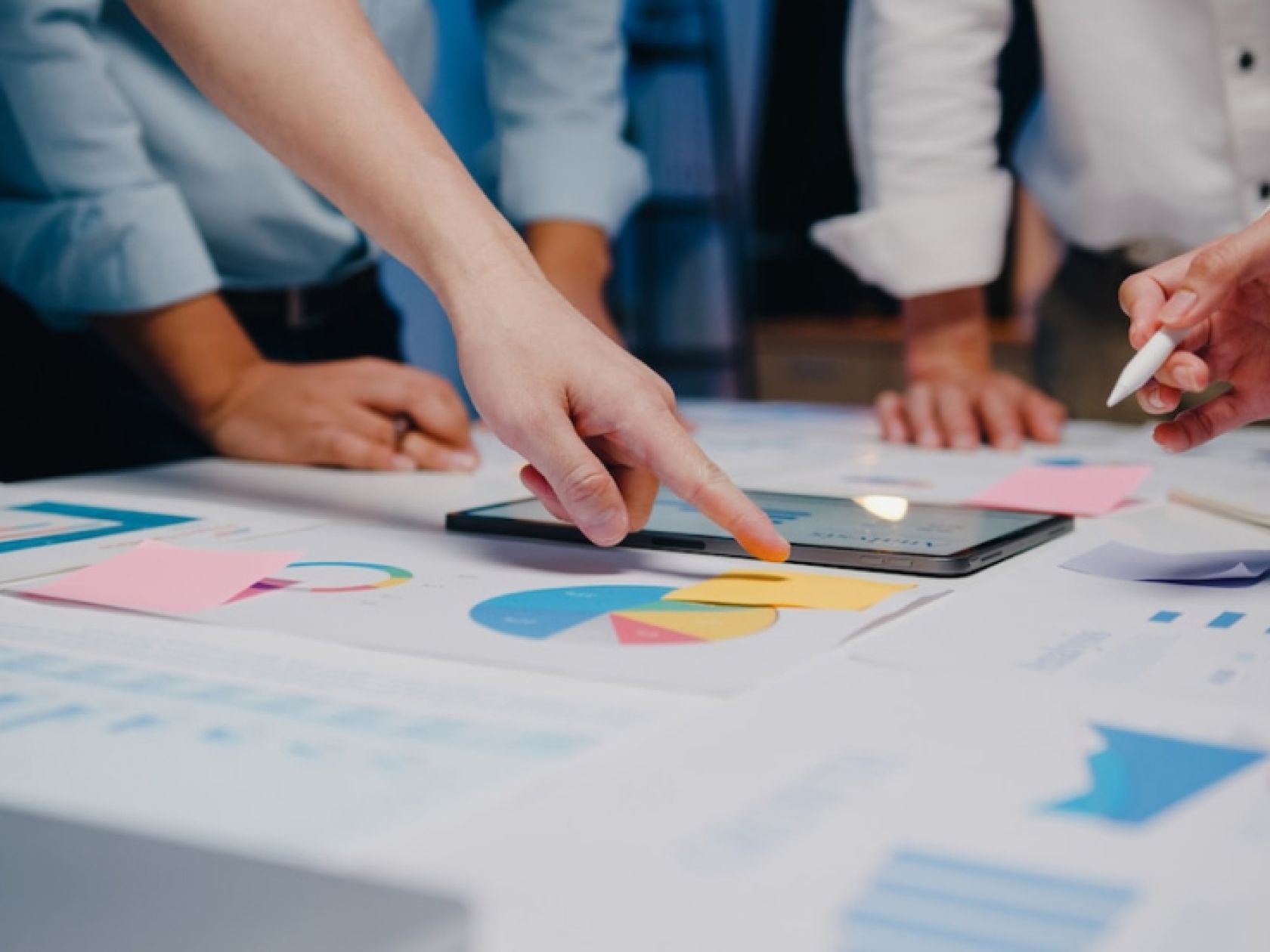 Does It Pay Off?
For those who are willing to take the risk, starting a trucking company may be an enormously satisfying and lucrative experience.
Although learning how to launch a trucking business may seem difficult, the process is actually very similar to that of launching any other type of small business. The costs of your equipment may be a little higher and the competition for employees a little fiercer, but the fundamentals of beginning a trucking company remain the same.
You can launch your trucking company as well with the proper business plan, authorization, and funding in place.
How do you rate this article?