Now more and more models and delivery methods appear from time to time as a response to the challenges of the modern world and the ever-growing demands of buyers. One of the types of delivery that has become relevant and covers certain needs is hyperlocal delivery. Hyperlocal delivery is a relatively recent, but no less effective delivery method. It is somewhat similar to last-mile delivery, but these are different methods and their conditions differ, too. We will take a look at hyperlocal delivery as a type of service, as it will allow us to understand modern realities better.
As with the constant interconnection between the offline and online formats, the technological part of the delivery is changing and evolving, customers have more and more available methods of delivery. Hyperlocal delivery is one of the relatively new ways to enjoy shopping with almost everything included, and with conditions that cover almost all of the clients' needs. But how exactly is it performed?
With this type of delivery, products can be transported in relatively narrow, local areas, and this type of service is well suited for a number of businesses.
Let's figure out how hyperlocal delivery works, and what models are present in this type of delivery. This will help us to learn more about these services and understand how to use them for the most successful results.
Hyperlocal Delivery Meaning
Hyperlocal delivery is a relatively new phenomenon. A business can choose hyperlocal delivery as a delivery option based on its goals and situation. In simple terms, this process involves picking up goods from a seller and transferring them directly to customers' doorsteps.
Delivery management entails leveraging effective logistics strategies, facilitated by digital resources, to guarantee the seamless and efficient transportation of goods from one location to another, culminating in delivery to the final customer.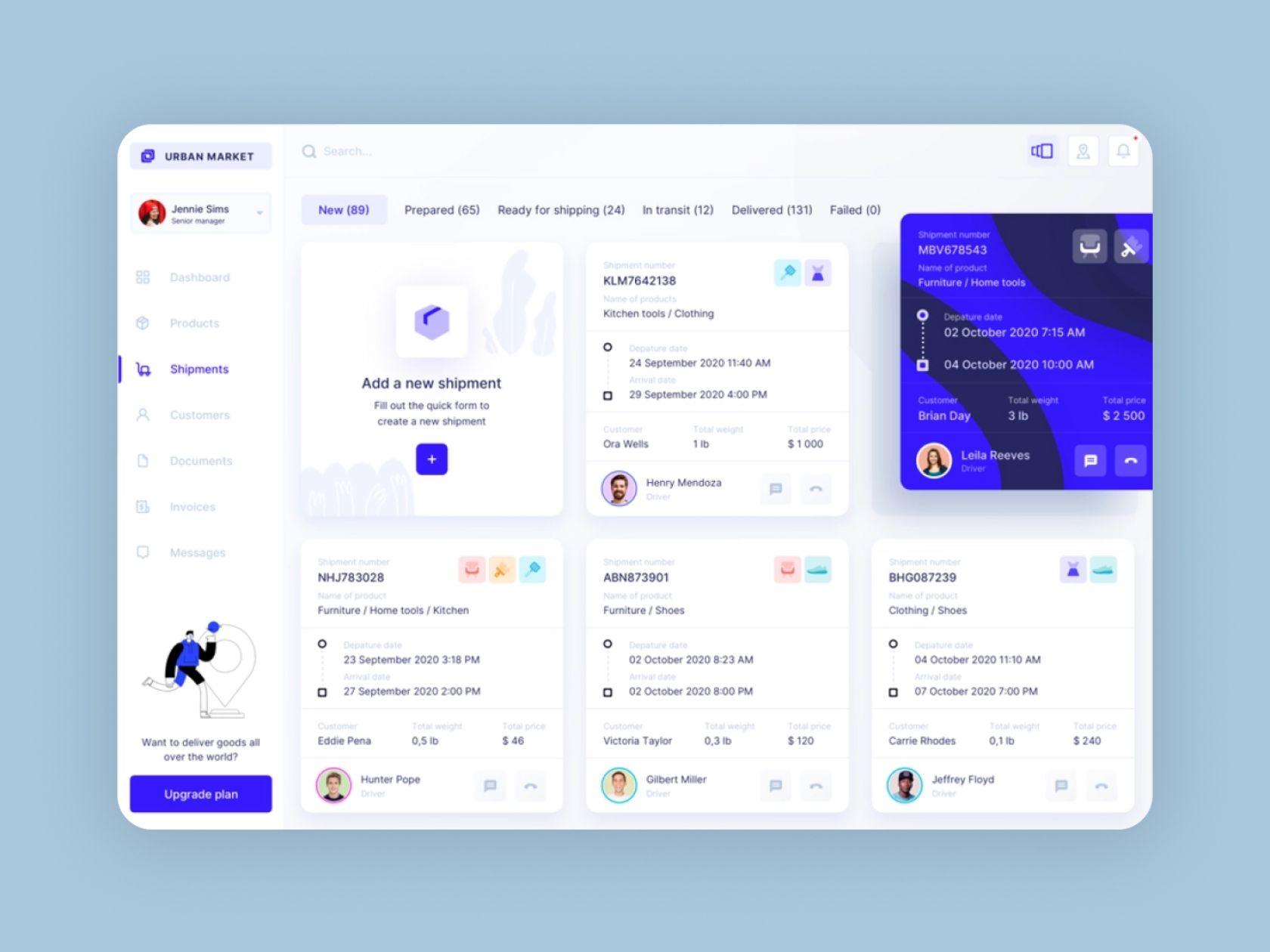 At the same time, this type of delivery is limited to a specific geographic location and allows retailers to contact local vendors and customers for long-term work. Although it can be difficult to perform such a delivery due to restrictions and changing conditions, by doing this, you will be able to satisfy various audience requests and reach new customers.
In fact, by picking products right in the local store and bringing them directly to the customer's location, the company solves several issues at once. This is convenient for customers who get super comfortable delivery and can receive products in a short time, and for businesses that can connect with each other and can expand their audience and their activities.
In fact, the ease of the route in hyperlocal delivery gives this method advantages over others, since there are no such complex and multiple restrictions along the way. Accordingly, the time that other companies spend on solving problems can be spent on increasing efficiency.
How Does Hyperlocal Delivery Work?
The process starts with a client placing an order with a local retailer. This can be done both online and offline, as there are enough different options nowadays. Then the seller confirms the order and the delivery begins: the driver takes the orders from the store directly to the buyer's location. The whole process is quite quick and easy, and it enables efficient delivery right to the customer's door.
This type of delivery is valuable because it connects local retailers and vendors with their audience. This is a great opportunity, both in terms of business and in terms of long-term cooperation. In addition, things of basic necessity are usually delivered using hyperlocal delivery, which makes this delivery even more in demand. After all, you will not order essentials with long and expensive delivery.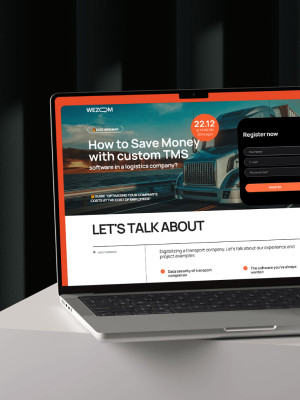 Free webinar!
Register for a webinar by WEZOM
Hyperlocal delivery brings such benefits as the opportunity for retailers to expand their customer base and grow their business, as well as create important and long-term business communications. Having strong and well-established business connections is very important both for your business now and for your future.
In addition to that, many businesses pay special attention to such a factor as long-term business contacts, as they will bring you many benefits: both saving time on finding new customers and the benefits that you will receive from long-term cooperation with clients and companies. This also requires improving customer satisfaction so that customers come back to you again and again.
A hyperlocal business serves as a conduit allowing local brick-and-mortar enterprises to connect with their specific customer base, guaranteeing rapid product delivery. The service radius of such a business can range from a few meters to several kilometers from the business's physical location.
Since hyperlocal delivery is a fairly efficient and fast delivery method, it is important to understand exactly how it happens. Hyperlocal eCommerce platforms are quite convenient, and this is also a plus in terms of customer online comfort and speed of processes. In addition, the convenience of the online format and the many opportunities for customer satisfaction and time optimization that it provides significantly affect hyperlocal delivery services. With the help of online opportunities, everything can be improved.
Hyperlocal Delivery Enables Strong Connections and Helps Support Local Businesses
One of the key factors concerning hyperlocal delivery services is that customers support local businesses, which also strengthens their relationships and makes processes much easier.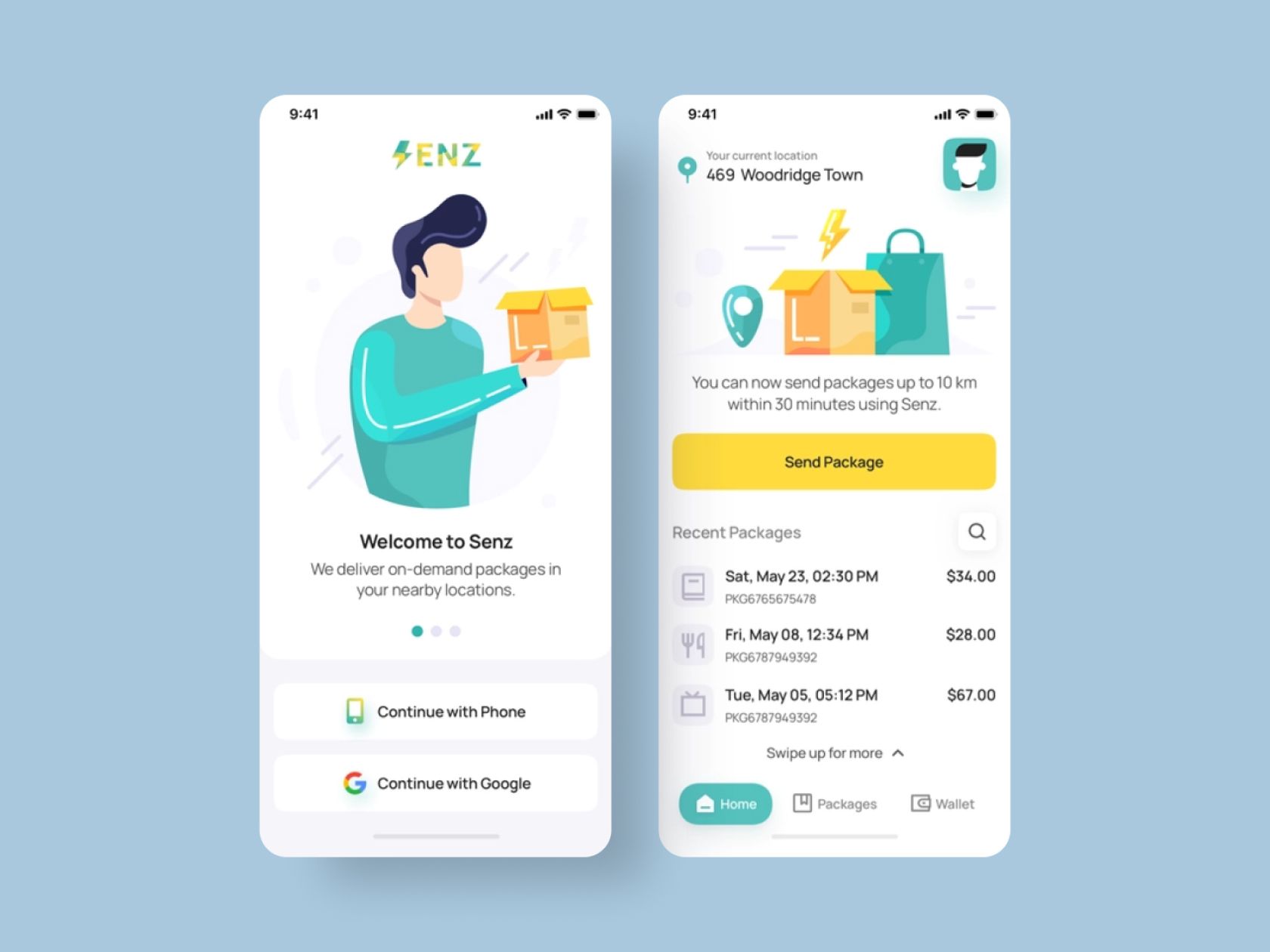 Additional bonuses include increased operational visibility and the overall comfort of such services. Both businesses and clients can receive bonuses for themselves. Thus, companies can be competitive and survive in the market more easily. For customers, such delivery creates an opportunity to receive products quickly and with minimal labor costs. When it comes to essential things, this is of particular importance.
Moreover, this type of delivery is especially suitable and valuable for a number of products and certain audiences. For example, things like groceries and medicine are best delivered this way. Considering these features, you can further increase the efficiency of hyperlocal delivery and make your services even more accurate. In addition, the service is well-suited for house care, and personal care products. You can take this into account in your business and increase customer satisfaction.
Which Type of Businesses Can Choose a Hyperlocal Delivery Model?
Based on the delivery model and some specific conditions, such as location, narrow geographical area, and the fact that delivery is local by nature, this delivery model is suitable for a number of businesses. For example, food delivery, grocery delivery, medicine delivery, and so on, benefit from the hyperlocal model.
Local retailers and vendors have a lot to gain from the situation: many ways are open to them to understand and serve their customers. And by using software, you can completely eliminate problems and move more productively towards expanding your audience.
Hyperlocal Marketplace
Hyperlocal marketplaces denote business models that are intensely localized, serving the demands of consumers within a specified geographical radius.
This marketplace provides local vendors and retail stores with delivery services. The marketplace itself has its own vehicles and drivers in order to provide quality services. The marketplace enables quick and efficient delivery as it has many necessary components in store. Such products as food, and medicine, with the help of the marketplace can be delivered quickly and efficiently.
What Are Different Hyperlocal Delivery Business Models?
There are certain models within the hyperlocal delivery model that are performed with different conditions. Here are some of them:
Single Store Model
This model works better for those stores that are already established in the market. In order to expand their customer base, they can create their own hyperlocal delivery app, and use it to improve efficiency.
Store Pick Model
This model involves customers picking their goods in the store. The store packs orders and prepares them for the customers.
Hybrid Model
The hybrid model involves both delivery and in-store pickup options. This is suitable for more people as it takes into account the needs of different customers.
Aggregator Model
The delivery service provider acts as an intermediary between customers and stores. This way, online stores can improve their work and expand their audience by establishing contacts with local stores. This way you can create powerful connections. By initiating product deliveries, you can also reach a large audience.
Hyperlocal Delivery Vs. Last Mile Delivery
There are certain differences between these delivery services although their goals are somewhat similar. Here are some of the main differences.
Delivery Area
While hyperlocal delivery is limited to a certain area, last-mile delivery services are not. In general, last-mile delivery is a collective term for services that are carried out at the final stage of delivery. They can be implemented anywhere and have more vague deadlines. Hyperlocal delivery is specific to a location and serves customers in one area.
Delivery Time
Last-mile delivery typically takes up to 24 hours to be performed. Given the many limitations, in modern realities, this is a fairly profitable option. As for hyperlocal delivery services, they are usually delivered within 2 to 4 hours, which is even more in line with the needs of buyers who, with the progress, want delivery in an ever shorter time. With a variety of options and a general trend towards shorter delivery times, fast services are an important competitive advantage.
Limitations on Product Weight and Volume
In last-mile delivery, typically, there are no limitations as there are many different means of transport involved. Hyperlocal delivery is performed with a two-wheeler, three-wheeler, or car, there are some restrictions for the product's size and volume. This needs to be considered before the customer places an order as it is not suitable for certain items.
Type of Product
One of the substantial bonuses is that last-mile delivery includes any type of product. There are fewer restrictions as the delivery is suitable for almost any type of goods. On the contrary, the hyperlocal delivery model is best suited for delivering groceries, fresh food items, medicines, vegetables, etc.
Conclusion
The locality of this delivery represents both convenience and inconvenience, however, it can be advantageously beaten from the point of view of business promotion, and understanding the features. For example, inconvenience refers to a limited choice of products and stores, but convenience is the support of local retailers and strong business relationships. If you already know about the challenges of this type of delivery, you can deal with them effectively, for example, with the help of software. Understanding the opportunities that you could realize in the course of such local delivery, and using your strengths, you can skillfully combine this.
In order to consistently be in demand in the market, businesses are not only mastering new delivery methods but also improving the hyperlocal delivery services they provide. However, by improving these services you can be on the horse for a long time. Hyperlocal is a unique shipping method for certain products. and it is in high demand.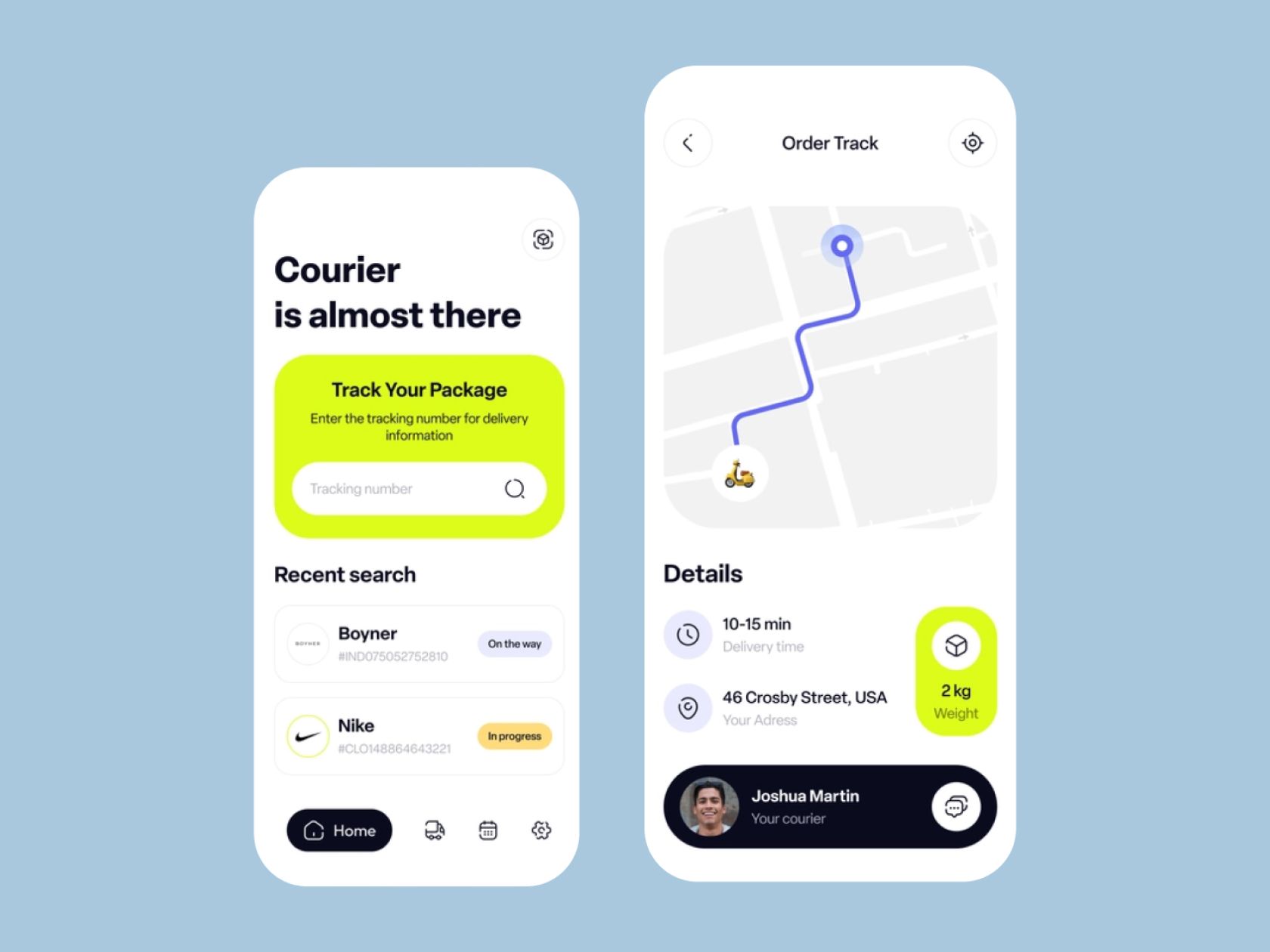 Nowadays, there are a lot of options for efficient and fast delivery. Customers are constantly expecting more, and companies are constantly coming up with new and new ways to meet multiple expectations because their financial success and a stable position in the market in terms of technical innovation depend on it. Hyperlocal may be a new and not universally understood delivery method, however, in order to meet the realities of the market, it is also necessary to understand its features. Delivery is becoming more and more efficient, and its conditions are becoming more comfortable for customers of various groups.
Since hyperlocal delivery is a recent trend, it is essential to understand the needs of the market. In fact, this type of delivery arose in reality, when different types of delivery are competing with each other because buyers have a lot of choices. Therefore, it is worth understanding the nature of this phenomenon and handling it taking into account its features. In this way, both companies and customers can learn a lot of important things for themselves.
How do you rate this article?