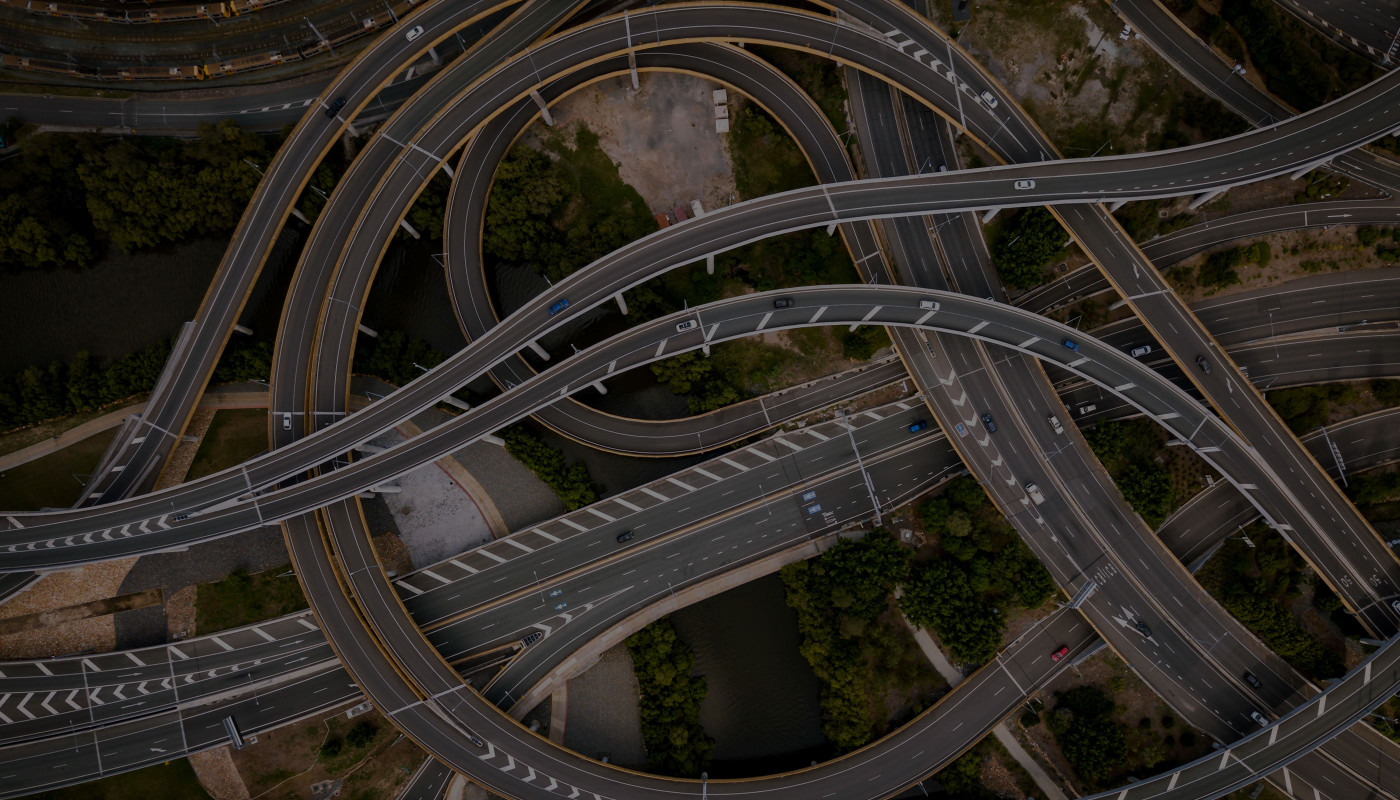 Route Planning and Scheduling Software
Plan and schedule your freight transportation routes more efficiently, saving your time and fuel.
In business, the transportation of assets requires precise time estimation to organize the deliveries and ensure that all freight gets to its destination as agreed. A route planning system is the best instrument for such assessment. It calculates the delivery time based on traffic congestion levels, stops, routes for additional deliveries, and other essential telematics data.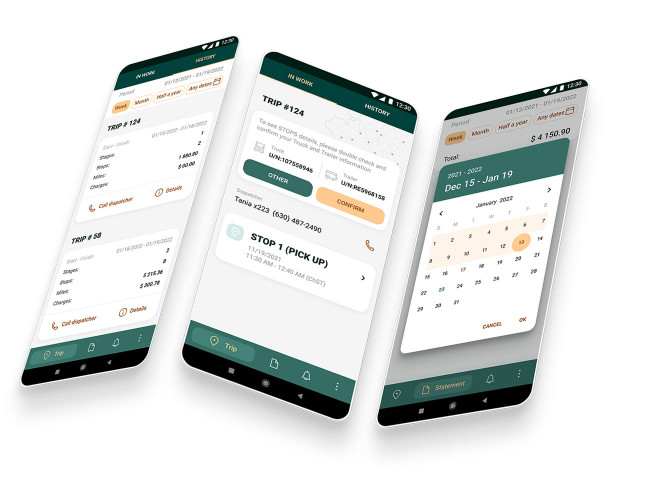 With a custom route planning system, any business can plan thousands of orders and feel confident about the accuracy. The system will recalculate the routes with each newly added order and provide the most optimized trajectories with realistic time frames for your deliveries.
Thanks to GPS and various tracking devices, you and your customers will be intact with every transportation step. With real-time tracking, you will be notified if a driver's trajectory doesn't match the planned one, and routes will be automatically re-optimized.
The delivery information will be handled conveniently and quickly for each role within the route planning and scheduling system. Managers will be one click away from grouping orders by regions, locating current vehicles' locations, or seeing real-time delivery information.
The systems we build scale along with your business. You can adapt the application to work on mobile devices, add new features and roles, or add additional integrations to your system. You can start with MVP and expand the platform depending on your business demands and plans.
Route Planning Software Benefits
Faster deliveries
Proper route optimization and planning guarantees minimum idle times during transportation. With a route planning and scheduling system, your order capacity will be improved by as much as 100% percent.
Reduced expenses
With route optimization instruments, your operational expenses will be reduced. On average, when a business implements the software, the company saves around 15-25% on fuel consumption.
Logistics transparency
Tailored reporting tools and data organization features bring convenience and agileness to transportation supervision. Color-coded route trajectories, interactive maps, and proper UX will keep your drivers on track to delivering fast and safely.
Efficiency Monitoring
Customizable reports with KPI trackers such as trends, mileage costs, shipments, order status information, and the possibility to integrate more customization at any time.
Driver safety
Data gathered from the system allows for effective decision-making regarding quality checks, developing standards, and discipline organization. Additionally, the system's intuitive and convenient navigation encourages fewer distractions and keeps the drivers focused on the road.
System Development Stages
We take care of your projects with proven agile methods that are designed to get all stakeholders in alignment. Our workflow faster turnarounds to achieve even the most ambitious goals.
Project Evaluation
System and Functionality Specifications
UI/UX Design
Development
Testing
Deployment and Support
Preliminary work assessment: estimating the time and cost for the development.
Questions & Answers
Check out some of the most common questions asked by the clients
What are the methods of route planning?
Routing planning is an important aspect of the industry of transportation. Route planning in logistics is a set of complex measures which is done with the help of automated software. Since the technological aspect is constantly changing, logistics route planning is done in a variety of ways and through technological means.
What is the route planning process?
Route planning in logistics refers to a range of activities aimed at finding the best economical route for moving from one place to another. Transportation routing software, which helps create and manage routes effectively, is extremely helpful in this process as manual road planning makes effective transportation operations almost impossible. The software also helps reduce transportation expenses and thus saves resources. The process of route planning itself affects business performance and financial success so it is important to pay attention to this aspect of a logistics business.
What are the key elements of route planning?
Some of the key elements of route planning include: - mapping stops along the route; - adjusting routes and delivery schedules on the go; - route planning; and so on. These factors are equally important for route planning and route optimization, and they can easily be realized with the help of a route optimization solution, which is focused on finding the most efficient routes for your business goals. It is difficult to optimize routes manually, so you can automate and organize work effectively with the help of software.
Delivery Route Optimization Software for Your Vehicle
The route optimization software is a type of software that automates your planning of routes. The software enables you to find efficient routes to different destinations. However, it is more than just finding routes. Transportation route
optimization software use algorithms that enable you to calculate potential routes to find the best paths for your fleet. Let us look at different things about route optimization software.
How Does Route Optimization Software Work?
Today, many distribution and delivery companies use vehicle route optimization software to plan routes and find the best paths within the supply chain. This helps keep the cost of delivery low when handling large delivery volumes or high orders.