About the Book
Unlock the potential of your supply chain and logistics operations with Lean strategies.
This book provides a comprehensive guide to lean implementation, outlining the tools and methodology you need to identify and eliminate waste.
With real-world examples and case studies, you'll learn how to use Lean to achieve long-term improvements and cost savings. Become an expert in Lean supply chain and logistics management today.
Read now: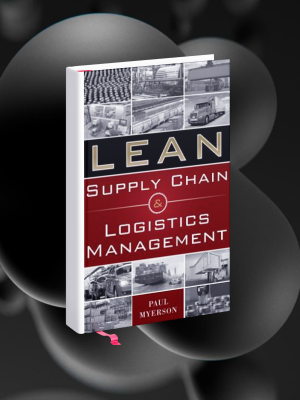 Paul Myerson
Lean Supply Chain and Logistics Management
The documented benchmarks for success and the many examples help explicate the complexities for the reader. The book is organized and written so that it will be useful as an introduction to the field and also as a reference when special challenges arise for the practicing manager
How do you rate this article?