Given the extensive functionality of Oracle ERP and a large number of additional modules, this system can provide a qualitatively new level of automation of all company's processes related to the management of its resources.
On the other hand, we all perfectly understand that all businesses have their own specifics, and no matter how flexible a specific off-the-shelf ERP system is, it still cannot cover all work processes by 100%. And if, in the case of a small business, this may not be a critical factor, when scaling up, companies may face challenges that hinder their growth. So, let's see what is better: Oracle ERP or a custom ERP system?
What Is Oracle ERP?
So, what is the Oracle ERP system? In a nutshell, it is a popular cloud-based enterprise resource planning system consisting of interdependent modules. This product provides end-to-end automation and optimization of a wide range of tasks at various levels – from risk and project management to corporate planning and budgeting. The platform includes dozens of business applications for financial management, procurement, performance, personnel, services, customer relationships, logistics, etc. It adapts to business needs and expands with other Oracle products and third-party software.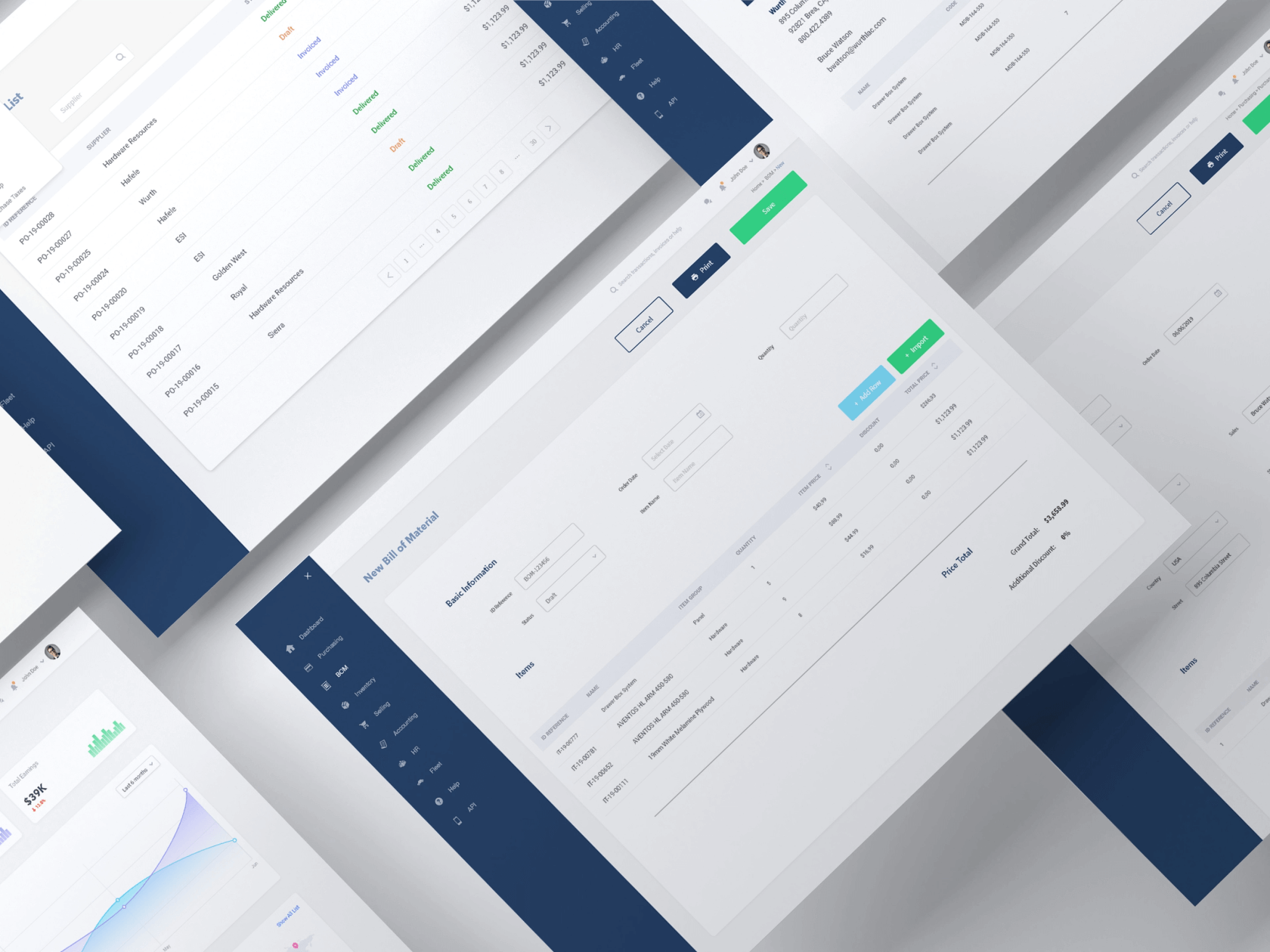 Oracle ERP Cloud can be used by companies at different stages of development, from small to large businesses. In addition, due to limited access, this software can be used by both narrow-focused specialists (accountants, warehouse managers, managers) and managers.
In its complete package, Oracle ERP covers all company's lifecycles at any level – from the purchase of consumables to the conclusion of agreements with partners and the generation of financial reports.
Modules of Oracle ERP Software
In addition to core modules such as Oracle ERP Financials (for financial asset management), Oracle ERP Manufacturing (for manufacturing process management), and Oracle ERP Procurement (for procurement optimization), the system includes EPM, HR, MFG, SCM, and CRM modules, adapting to the specifics of the processes in a particular company.
There are also built-in analytics, intelligent image processing tools, an accounting hub, and a number of integrations with commonly used software solutions from third-party vendors.
Advantages of Oracle ERP
Oracle ERP is one of the most comprehensive ERP systems available: it enables businesses to make informed decisions, improves the performance of their workflows, and reduces overhead costs.
Cloud hosting of the system determines its quick payback, scalability, and growth together with the company. Thanks to this, enterprises can deploy new features faster than ever before.
In general, if you are looking for a leader among ready-made ERP solutions, perhaps it will be Oracle.
Disadvantages of Oracle ERP
Given the thousands of positive reviews about this system, at first glance, there can be no doubt about its superiority. On the other hand, the off-the-shelf format itself does not imply that an application based on it will be able to cover absolutely all the work processes and assets of a particular enterprise. And that might be OK if you're currently a small, growing company.
However, when a business starts to scale, the lack of automation for some tasks can lead to huge costs, which in theory, can be avoided. Moreover, the use of ready-made solutions usually implies a fee for redundant functionality that you have never used before and will not do in the future. As a result, in the long run, the initially high cost of an Oracle ERP subscription ceases to pay for itself.
Also, from a technical point of view, Oracle is a separate platform that requires compliance with its unique patterns of data organization and structuring. Thus, before implementing it, you will need to conduct a thorough audit of your databases and prepare them for integration.
These two aspects force more and more companies to resort to custom development.
Why Your Business Needs a Custom ERP Solution Instead of Oracle ERP
For those who are disappointed in ready-made solutions for the reasons described above (lack of 100% automation, the need to pay for redundant functionality, the need for a large amount of preparatory work before deploying the system, etc.), it makes sense to choose the custom development option. A product that will be tailored to your specific business processes and adapted for the further development of your company will integrate with those third-party solutions that you need, automate all the processes that you want, and structure and organize data in the way that is established at your company.
This way, supporting an already deployed system won't take too much of your resources, and you will be able to adapt it to your changing business needs as often and as much as you need it at a particular moment.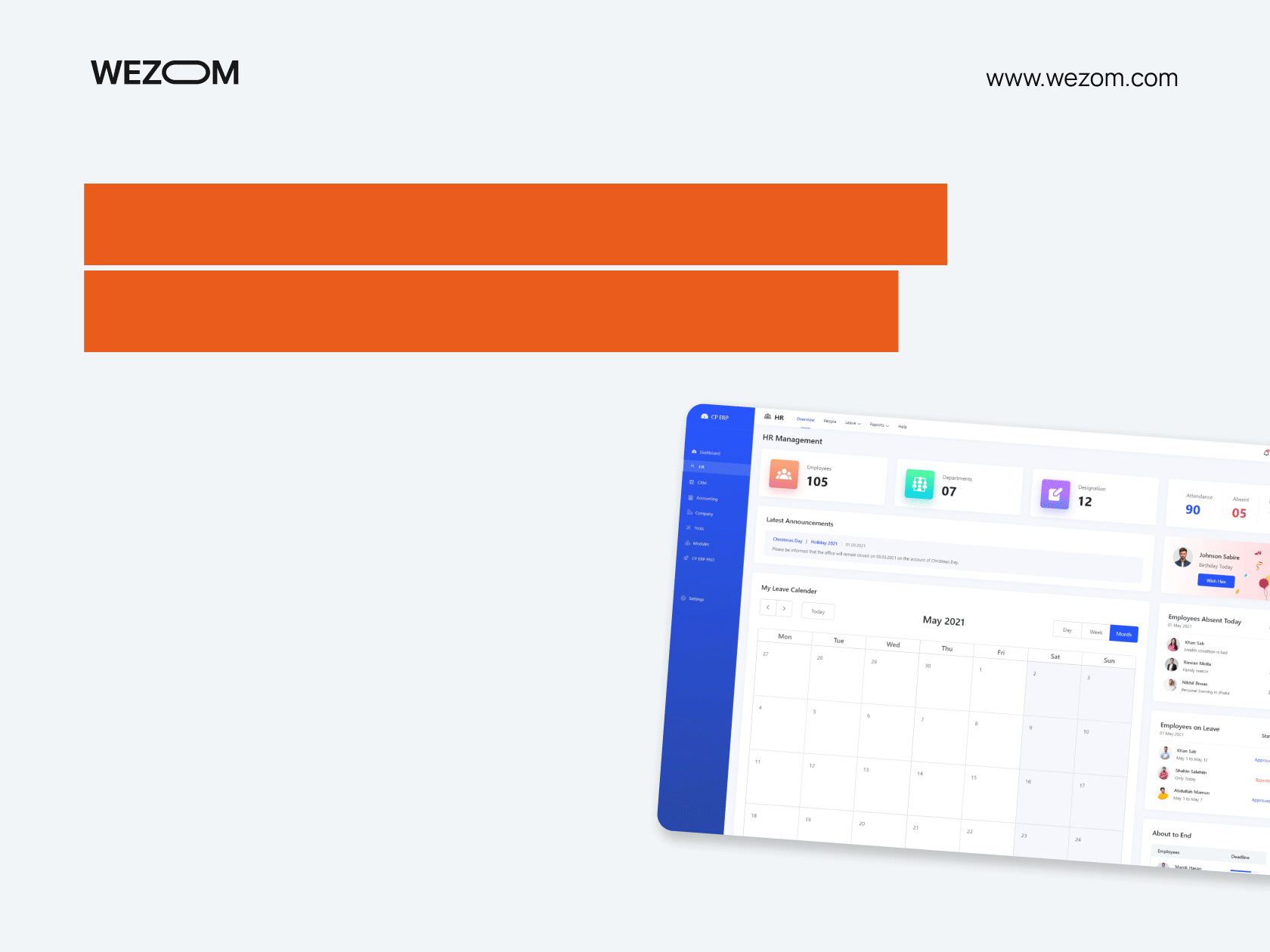 In general, we can identify several general categories of clients that should consider custom development:
Large enterprises.

A custom solution can effectively meet the needs of large companies with a dispersed structure, providing centralized management of all business processes, including finances, production, logistics, personnel, etc.

Highly-specialized industry companies.

A custom system can be configured to fully comply with the standards and requirements of any business industry, from manufacturing to pharmaceuticals and the automotive industry.

Companies with complex supply chains.

If your company has a complex supply chain that includes many suppliers, distributors, retailers, etc., you should definitely consider creating a turnkey solution.

Fast-growing companies.

If your company constantly grows, scaling the volume of its resources, a custom solution will be able to scale with it, increasing the number of its modules, settings, and other features necessary for efficient process and resource management.

International companies.

A custom product can be adapted to work in different countries and take into account their local standards and other specifics of their activities. Also, due to the centralization of management, you can get a complete picture of what happens in your company, regardless of the number and location of your offices.

Companies that did not find a suitable solution among ready-made ones.

If you have a negative experience with ready-made ERP systems, perhaps you should consider creating your own solution that would fully meet your requirements.
How to Prepare for Migration from Oracle ERP to Custom Solution
Have you already used Oracle cloud based ERP in your company and are now going to switch to a custom system? In this case, you will need to take a series of consistent steps.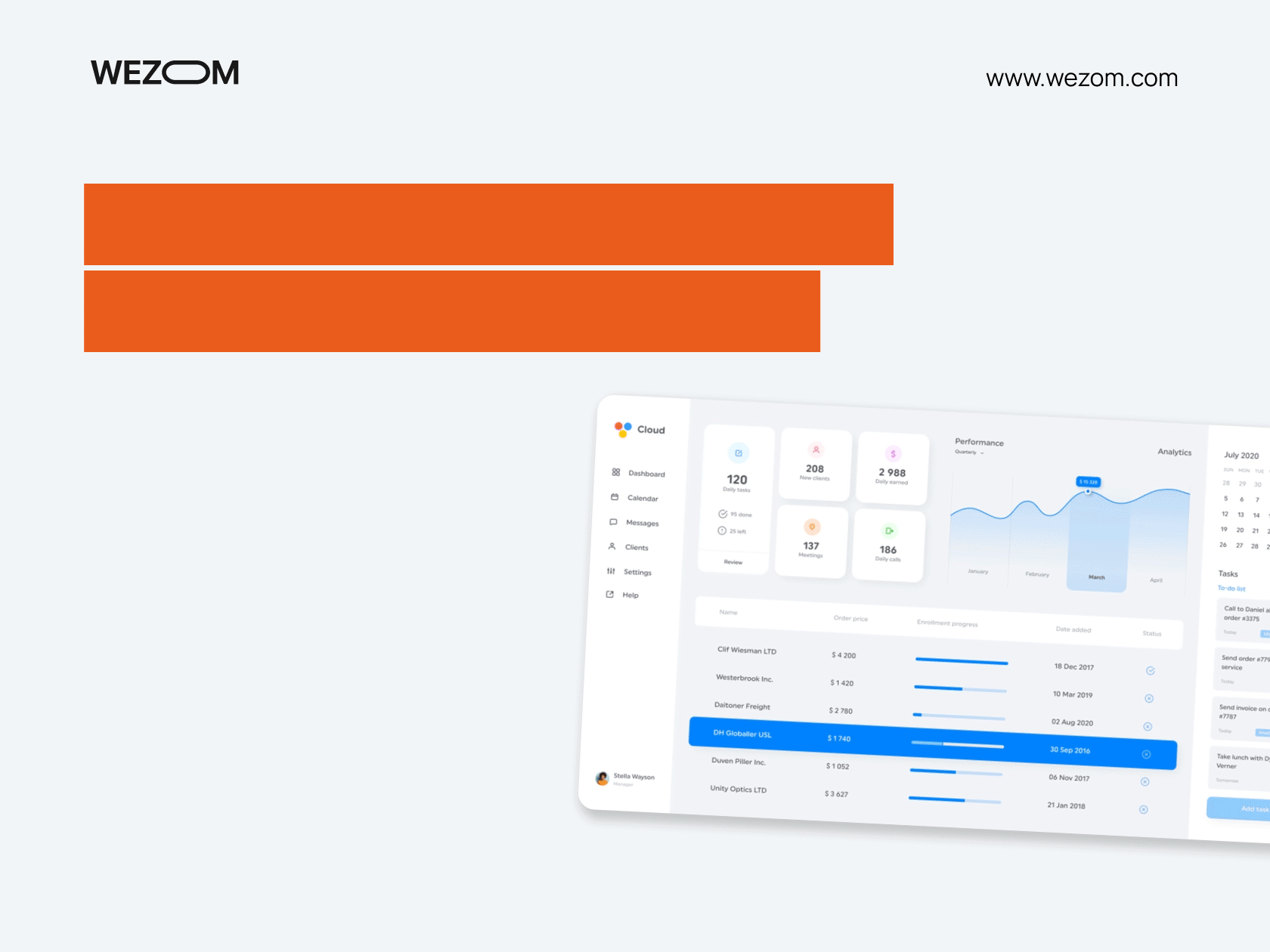 Analyze your business processes and the automation tools you use
You will need to compile a list of weaknesses in your current ERP to understand what problems have to be fixed in your new system. It also makes sense to analyze how the business processes in your company are organized so that you can distinguish from them those that are not yet automated. It is also crucial to understand at what level you are going to use the new ERP (operational, employee, senior management, etc.).
Document the results of your analytics
The information obtained after the analysis should be consistently presented in the documentation. Here, you will also need to determine the goals that you want to achieve by deploying a custom ERP and specify the technical requirements for it (what databases and applications it will have to be integrated with, on what platform it should be based, what is the server's OS, what should be user device parameters, etc.).
Prioritize modules for migration
Migration of all Oracle ERP modules in one go is a risky approach, as it can lead to the loss of critical business data and incorrect settings, which will be quite difficult to fix after the deployment of a new ERP. Therefore, you will need to prioritize modules for migration, the features of which you will need to reproduce in the new system first.
Clean up your databases
The databases you use with the old ERP system may have poor-quality (incomplete) or duplicated records that will need to be removed to ensure a smooth and error-free migration. Before doing this, you should create a backup copy of your databases so that in case of incorrect actions, you can always return to the source.
That is all – now, you have made enough to delegate the migration process to your development team, which has taken responsibility for the implementation of your custom ERP.
Conclusion
As you can see, the development of a custom ERP system, in many cases, is not a whim of business owners but a tool for optimizing workflows and reducing costs. If you are interested in creating such a solution for your business, feel free to contact us.
Interested in a Custom ERP Solution for your Business?
Choose our ERP software company and receive complete automation of your digital and offline workflows!
How do you rate this article?