Now all business areas are actively developing, so almost every company moving forward is quickly faced with the need to implement information systems that will help optimize some of the company's work. This is required to remain a competitive organization and reduce the resources that are used in production. But what is better for your business SAP ERP or a custom ERP system? Let's find out.
What Is SAP Enterprise Resource Planning (ERP)?
Let's first answer the question "What is SAP ERP?". SAP Enterprise Resource Planning (ERP) is a comprehensive business management software developed by the German company SAP SE. ERP refers to integrated applications that help organizations automate and manage various core business processes such as finance, human resources, purchasing, manufacturing, supply chain, sales, and customer service.
SAP ERP system is designed to streamline and optimize business operations by providing a centralized platform where data and processes from different departments can be integrated. This allows you to monitor various aspects of the business in real-time, which will enable you to make decisions and allocate resources efficiently. An ERP system provides modules or functionalities dedicated to various business functions that can be customized and configured to meet specific organizational requirements.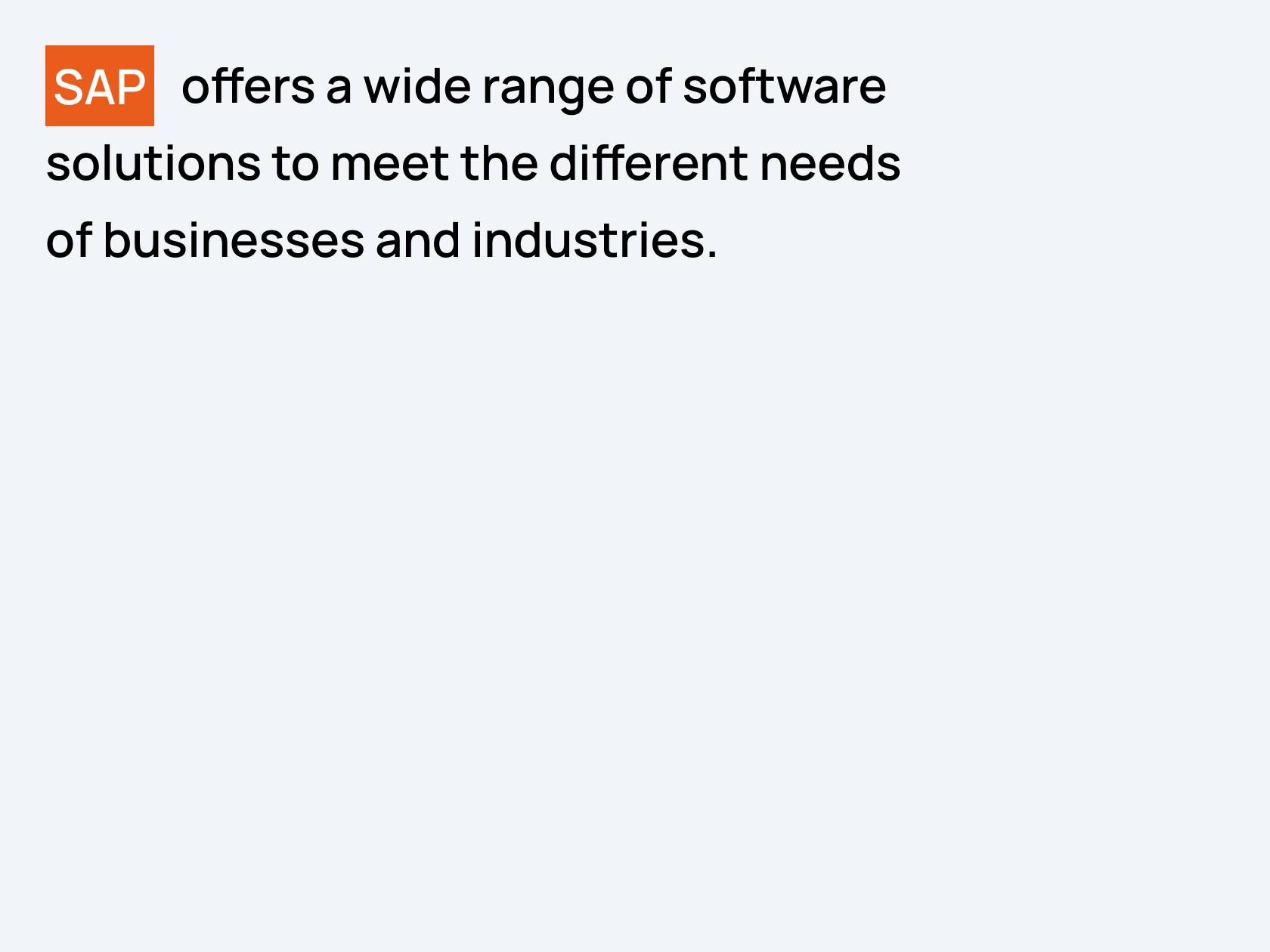 Types of SAP Software
SAP offers a wide range of software solutions to meet the different needs of businesses and industries.
SAP S/4HANA
SAP S/4HANA is a next-generation advanced ERP system built on the SAP HANA in-memory database platform. It offers real-time data processing, analytics, and streamlined processes for various business functions.
SAP Business Suite
SAP Business Suite is a suite of integrated enterprise applications that includes SAP ERP as well as other modules such as SAP CRM, SAP SRM, and SAP PLM.
SAP Business One
SAP Business One is an SAP ERP software solution designed specifically for small and medium enterprises. It provides integrated functions for managing accounting, sales, purchasing, inventory, production, and customer relationships.
Advantages of SAP ERP
SAP ERP offers several benefits for organizations that implement it:
Integration and centralization

. SAP ERP integrates various business processes and functions into a single system, providing a centralized platform for managing and accessing data.

Process efficiency and automation

. The

SAP ERP modules

automate manual processes, reduce paperwork, and streamlines workflows.

Data accuracy and reporting

. The software provides accurate and up-to-date data across departments, ensuring data integrity and reducing discrepancies. Scalability and flexibility. This system is designed to scale and adapt to the growth and changing needs of the organization.

Collaboration and communication

. SAP ERP facilitates collaboration and communication between different departments and teams within an organization.

Customer service and satisfaction

. This solution supports customer service functions by providing a centralized view of customer data, order history, and service requests.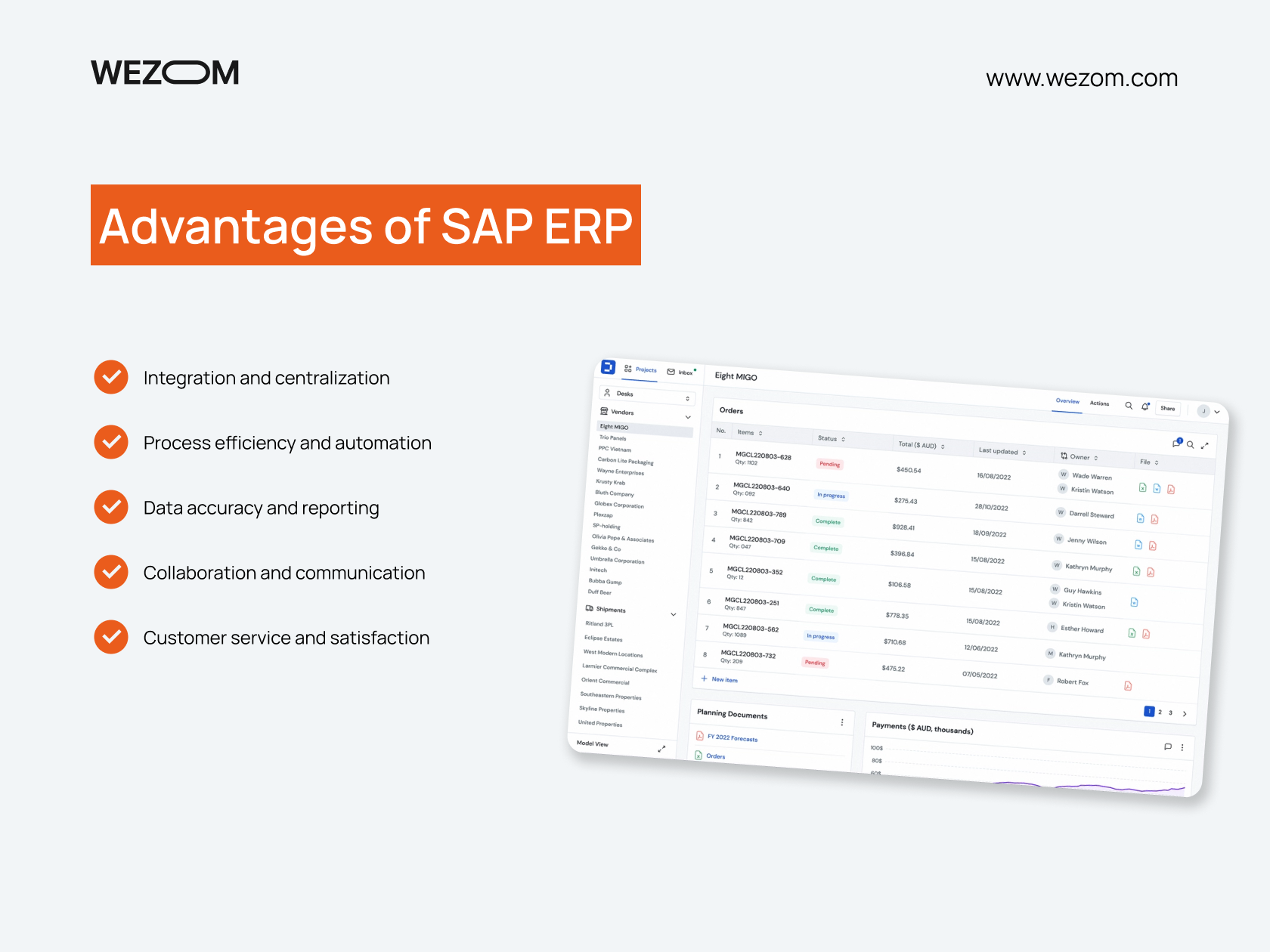 Disadvantages of SAP ERP
While SAP ERP offers many benefits, there are also some potential disadvantages that organizations should be aware of:
SAP ERP pricing

. Implementing this system can require a significant investment.

Complexity and implementation time

. This software is a complex system with rich functionality and customization options, which makes the implementation process very complex and lengthy.

Setting problems

. Although SAP ERP provides customization options, over-customization can lead to complexity and potential difficulties in updating and maintaining the system.

Learning and change management

. SAP ERP is a complex system that requires creating a user education strategy and adapting to new processes and functions.

Dependency on SAP

. The implementation of this ERP may lead to greater reliance on SAP as the main software vendor, which limits the flexibility of the enterprise in the context of third-party software.

Resource requirements

. Implementing and maintaining SAP ERP usually requires a dedicated team of IT professionals with specialized skills and knowledge.

Coordination of business processes

.

SAP ERP integration

often requires the alignment of existing business processes with the standardized processes offered by the software.
Why Does Your Business Need a Custom ERP Solution Instead of SAP Software?
While SAP ERP offers a comprehensive and widely used solution for many businesses, there are situations where a customized ERP solution may be more appropriate:
Unique business processes

. If your business has highly specialized or unique processes that cannot be effectively supported by standard ERP functions, a custom ERP solution will allow you to tailor the system to your specific requirements.

Competitive advantage

. A customized ERP solution can give your business a competitive edge by providing differentiated features and capabilities not available in off-the-shelf software.

Scalability and flexibility

. Custom ERP solutions can scale and adapt as your business grows and evolves.

Cost considerations

. While SAP ERP involves significant upfront costs, ongoing license fees, and maintenance costs, a customized ERP solution can provide cost benefits in the long run.

Integration with legacy systems

. If your business has legacy systems that are mission-critical, you can develop a custom ERP solution that seamlessly integrates with those systems.

User experience and acceptance

. A customized ERP solution gives you the ability to create a user-friendly interface and experience tailored to your organization's workflows and user preferences.

Full control and ownership

. Using a dedicated ERP solution, you get full control and ownership of the system.
Interested in a Custom ERP Solution for your Business?
Choose our ERP software company and receive complete automation of your digital and offline workflows!
How to Prepare for Migration from SAP ERP to Custom Solution?
Moving from SAP ERP to a custom solution requires careful planning and preparation to ensure a smooth transition. Here are a few steps to help you prepare for the migration process:
Evaluation of business requirements

. Start by assessing your current business requirements and identifying any gaps or limitations in your existing SAP ERP system. Determine specific functionality and features that are required for your business operations and that are not well implemented in SAP ERP.

Determine scope and goals

. Clearly define the scope and goals of the migration project. Define the specific modules, processes, and functions that will be covered by the custom solution.

Engage stakeholders

. Involve key stakeholders across departments and levels of the organization in the migration process. Get their opinion, understand their needs and expectations, and talk about the benefits and consequences of migration.

Conduct a gap analysis

. Conduct a detailed gap analysis to identify gaps between the existing SAP ERP system and the desired features of the custom solution.

Development of an individual solution

. Work with a team of experienced software developers or engage a trusted software development partner to develop a custom solution.

Create a data migration plan

. Develop a strategy for migrating relevant data from SAP ERP to a custom solution.

Test and verify the system

. Thoroughly test your custom solution to ensure functionality, performance, and compatibility with existing systems.

Implementation in stages

. Consider implementing a custom solution in stages or modules to minimize disruption to business operations.

Monitoring and evaluation

. Continuously monitor the performance of your custom solution, collect user feedback, and evaluate its impact on business operations.
Conclusion
We hope that we have helped you to understand the differences between one of the most popular ERP systems in the world and a custom solution tailored to your individual business processes - in the first case, you will get a short-term advantage as you can automate at least part of your workflows, and in the second, a long-term advantage, since you will not pay huge amounts of money both for excess functionality and for useful features, which may still not be enough. If you are still a supporter of the second option, feel free to contact us and we will take up the implementation of your custom solution.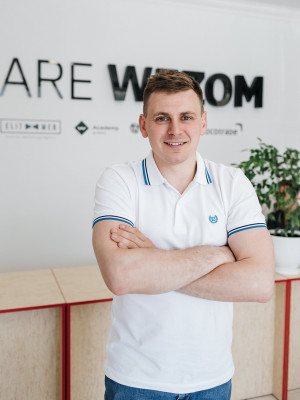 Interested in a custom solution?
Of course, this will require some financial investment from you at the beginning of the path to automation, but over time, this approach usually fully pays off. I can talk about it in detail.
How do you rate this article?