About the Book
Oil and gas projects are complex and have unique characteristics that require a different approach to project management. If you're looking for a practical guide to managing oil and gas projects successfully, this book is for you.
Here are some reasons why you should consider reading it:
Written by a veteran project manager with years of specialization in oil and gas projects, this book focuses on practical tools and methods that have been widely and successfully used in project management.
The book covers all project management subjects from an industrial point of view, specifically for petroleum projects, making it a perfect desktop manual.
Oil and gas projects have their own unique requirements and characteristics in management, and this book delves into those aspects from the perspective of owners, engineering offices, and contractors.
This book is not only useful to graduating engineers, new hires, and students, but also to any veteran project manager who wants to refresh their knowledge in managing oil and gas projects.
It's also helpful to any engineering discipline or staff working in the petroleum industry, as it provides practical guidance and tools that can be applied in their work.
By investing in oil and gas projects, countries can develop their energy reserves, and this book can be an essential tool for anyone working in the industry to achieve successful projects.
Whether you're a project manager, engineer, or student, this book is a must-read if you want to acquire practical knowledge and tools for managing oil and gas projects.
You can download and read book here: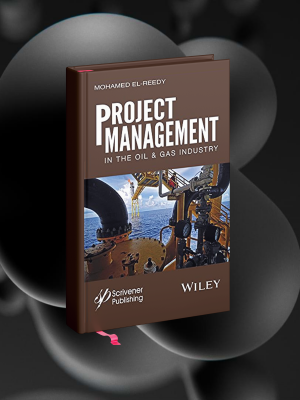 Mohamed A. El-Reedy
Project Management in the Oil and Gas Industry
This comprehensive guide is a must-have for anyone involved in oil and gas projects. It provides practical project management tools and methods specific to petroleum projects, including 100 PMP exam questions. Suitable for engineers, new hires, students, and upper-level management.
How do you rate this article?