A transportation business is a complicated and difficult industry to develop systems for. It takes time and effort to make sure that your company is operating smoothly, and you need to focus on more than just the deliveries. You also need to think about the quality of your drivers, and fuel efficiency of your routes, the weight of your trucks and whether it is a fully loaded truck. This can be difficult with all different variables that need to be taken into consideration. This being said, no wonder that today transportation companies are looking for new ways to streamline their processes. They want to get the most out of their resources and ensure they have a solid plan from start to finish. As a result, load planning software has become a major player in the transportation industry.
Load Planning in Logistics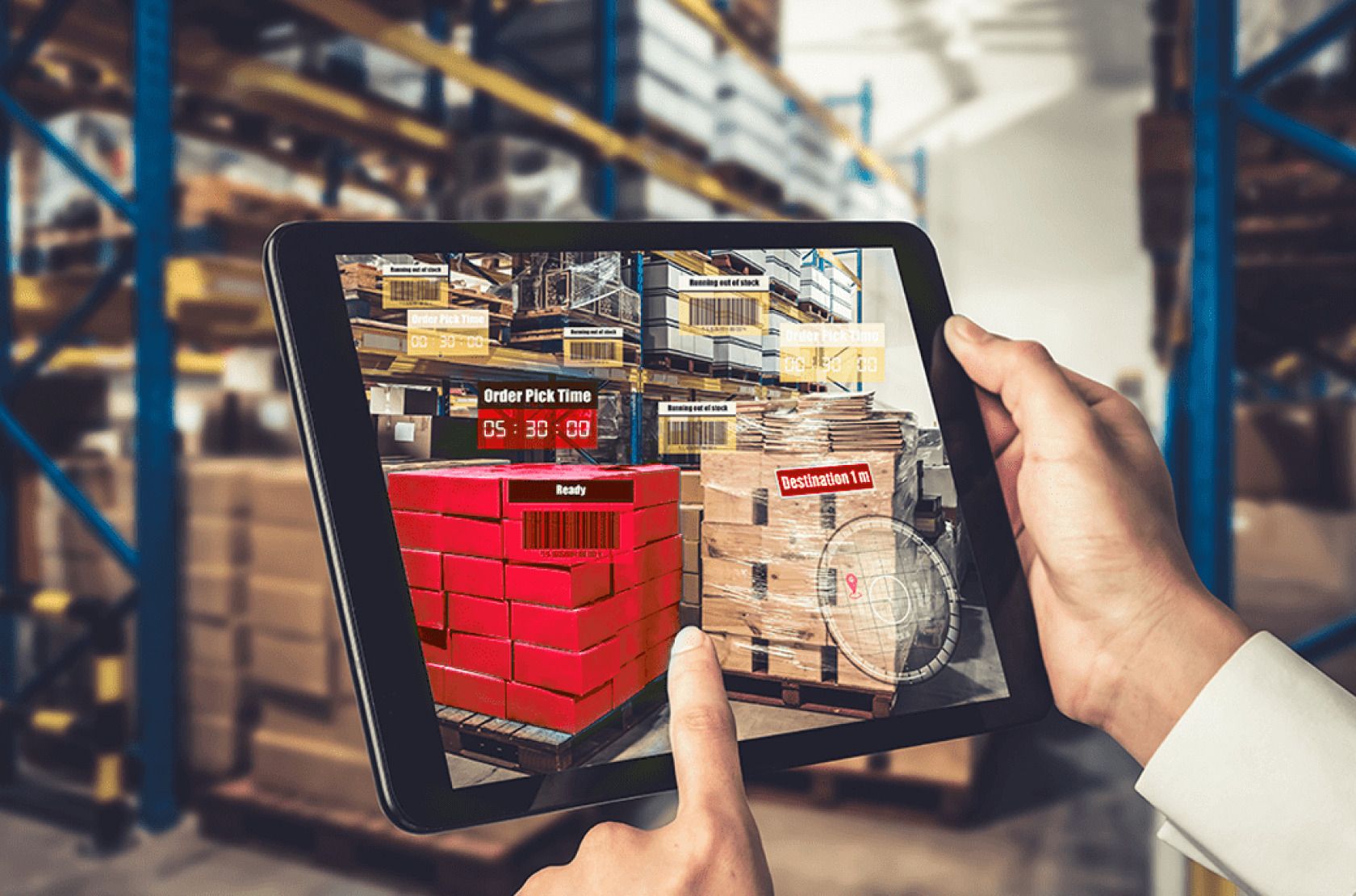 Load planning is the process of consolidating freights aimed at using vehicles' maximum capacity, so that numerous shipments can be executed by fewer vehicles.
A load planner allows transportation companies to plan vehicles' capacity, auto maintenance, fuel consumption, route optimization and number of drivers. At any given point in load planning, there are many variables at play. Managers need to know the capacity vehicles can handle, estimated cost of fuel, customs and any other fees, how many miles drivers can go before they need a break, etc.
Load planning is also known as load optimization as from the strategic point of view, load planning is put in place to make sure companies can streamline their processes and get the most out of their resources. It leaves no doubt that load planning software is truly the backbone of logistics.
Smart load planning ensures that logistics companies actually earn, and not just deliver packages from A to B. It's about being able to meet the needs of your clients while remaining profitable for yourself. With load planner software available on the market today, companies can estimate all ins and outs and choose the most profitable delivery plan.
What Parameters Play Role in Load Planning for Transportation Business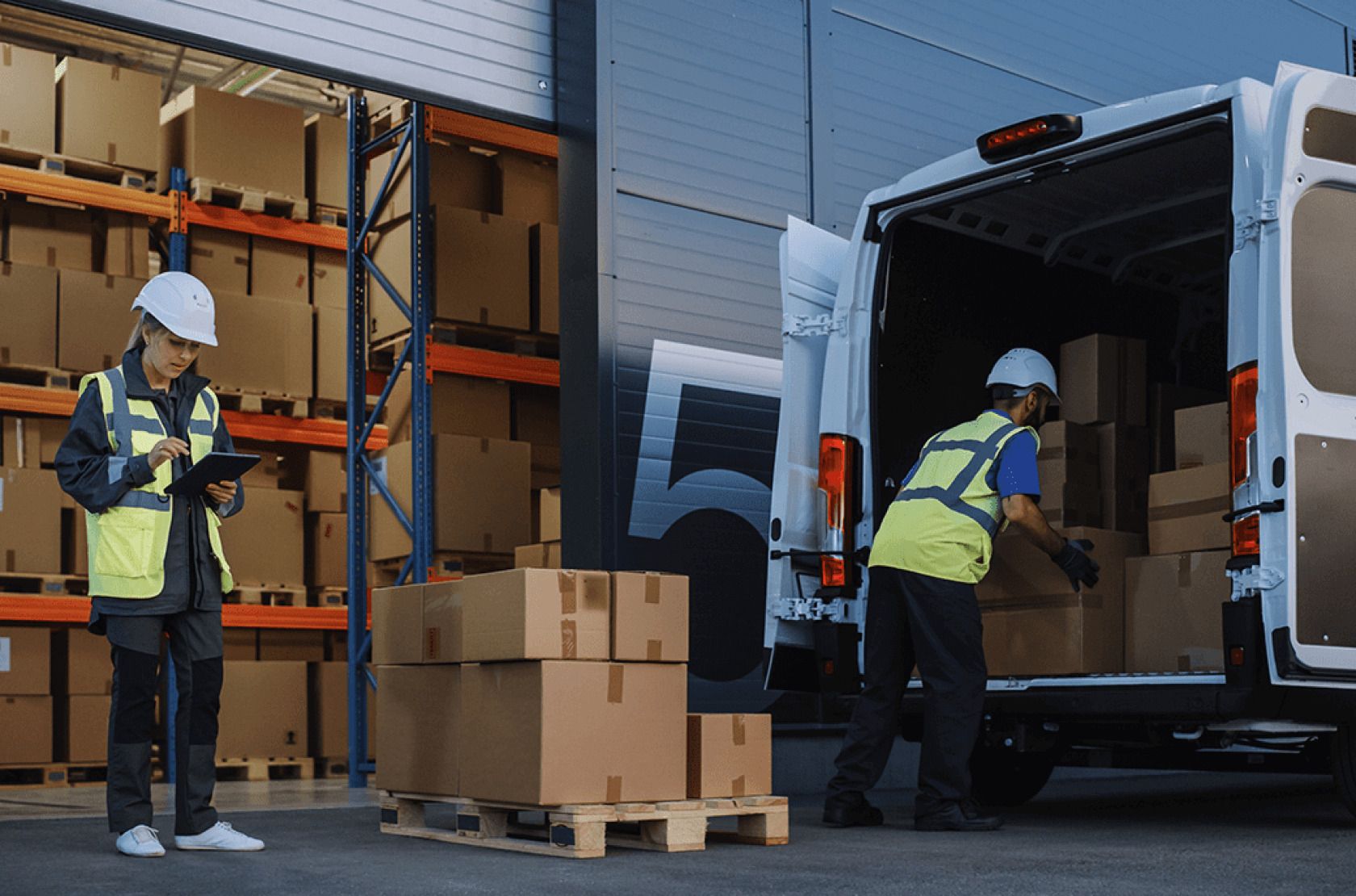 There are a number of invariable parameters that will always be crucial in truck load planning as they directly affect cargo distribution. They are modes of transportation and types of load.
Mode of Transportation
The load planning software should be able to solve such tasks as choosing the most suitable mode of transportation for each cargo. Thus, the load planning software is expected to come with a database of available containers and trailers.
Containers can be classified depending on the mode of transportation: maritime, trucking, railway and air freight. Each of the modes further has several containers to choose from depending on dimensions, weight, purpose and products it will transport.
Type of Load
The other parameter is safety of packaging for transit of different hazards or any packages that due to their nature or origin require more space and/or additional conditions. It is often the case of perishable foodstuffs or fragile objects. Thus, many other factors are taken into account, such as altitude, extreme weather conditions, compression, vibration, and shock to avoid damaging items during transit.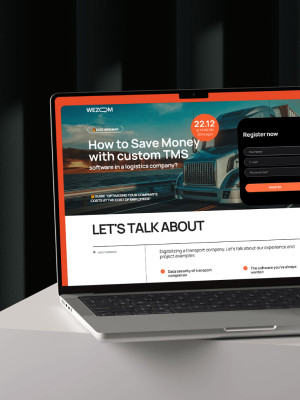 Free webinar!
Register for a webinar by WEZOM
How Custom Software for Load Management Is Better Than Prepackaged SaaS Solutions
The question of whether to buy a prepackaged software solution or create custom software is something that every business owner addresses at some point. In the age of SaaS, it's tempting to start immediately by going with a pre-packaged solution. But there's always the flip side of the coin. That is, these packages are often not built for businesses specific needs and rarely offer enough customization. While with a custom load management software, businesses have complete control over the quality of their platforms and features they develop.
If you look at the logistics giants such as UPS, USPS, FedEx, they all use customized software, as each has their unique and complex supply chains and load planning that are too sophisticated for templates of prepacked solutions.
Some areas are particularly demanding for custom solutions when it comes to proper functioning and mapping the best solutions.
Matching System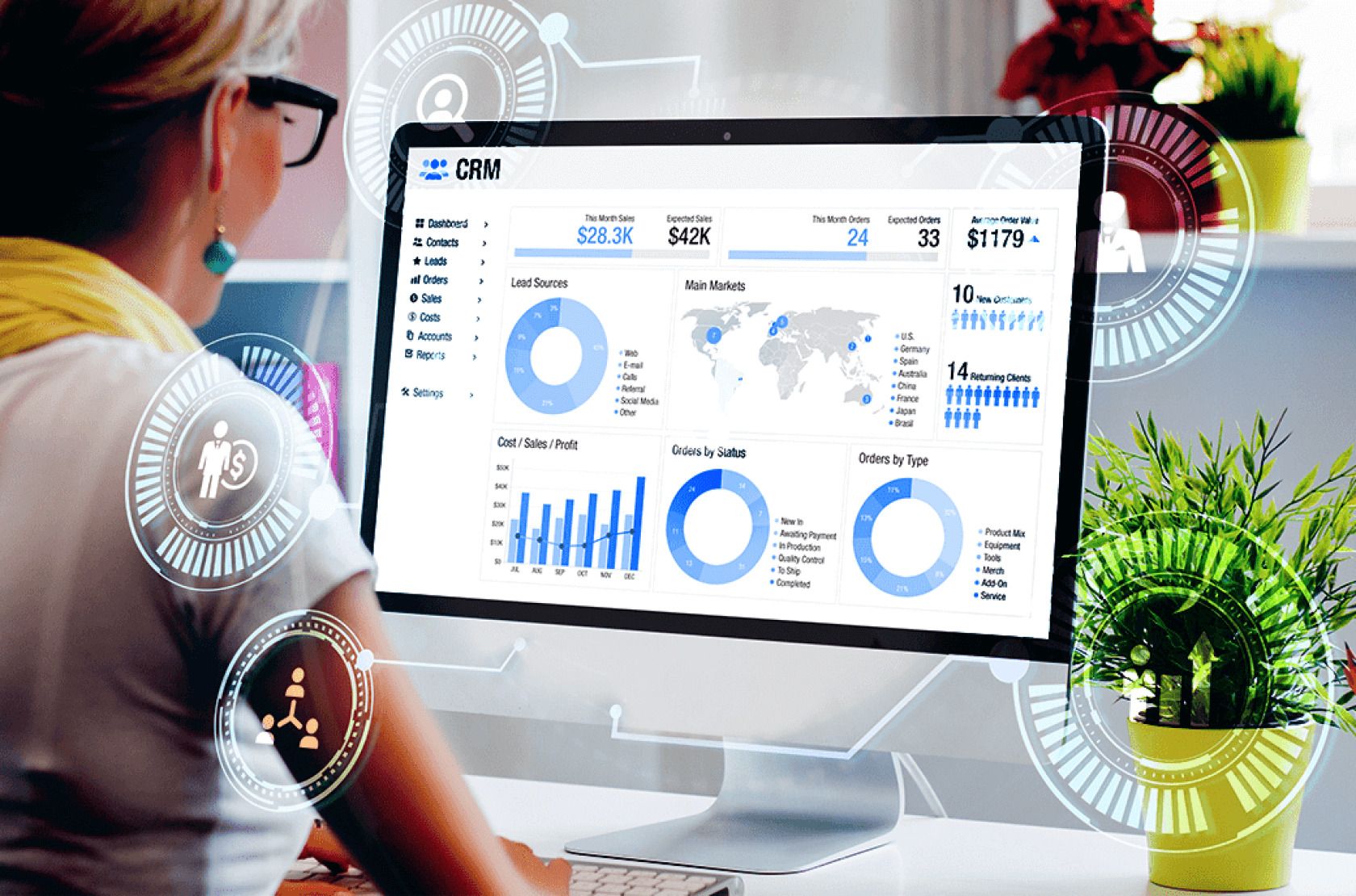 To achieve the optimal balance between maximum space utilization and ease of execution you need to match loads with the best drivers or vehicles. In logistic technology it is a matching system that is responsible for ensuring that deliveries are more cost-effective. It ensures efficiency by taking into account all loading parameters: weight, height and fragility of items.
With a load matching application, companies can stage loading in several dimensions, ensuring that not just every inch is used, but it used smartly. Shipping companies can be sure that all goods are distributed evenly and there is no risk of damaging items due to wrong maintenance, like fragile items standing underneath heavier things.
Additionally, with the matching system companies get a tool that ensures that items are packed in reverse order allowing drivers to efficiently hand out order goods to buyers. The goal is to distribute orders smartly, ensuring vehicles' efficiency.
Freight Consolidation
In some instances, one of the most important features of a custom load management software is freight consolidation. The goal behind freight consolidation, or freight planning, is to bring together smaller shipments into a larger single load transportation and subsequently reduce the shipment costs. In the industry it is called less-than-truckload (LTL) and less-than-containerload (LCL) shipments. LTL are very common as businesses and private users order items daily and even a relatively big order from a business might be still not sufficient enough for an average size transportation container. In such cases, carriers have to consolidate freight with various shipping companies to cut carriage costs and ensure timely delivery.
Previously companies were handling freight planning manually, switching between dozens of tabs with shipment data and costs estimates. Custom load planner automates planning and estimation allowing companies to be more efficient and precisely accurate in the route planning.
Workload Balance
One more reason why transportation companies invest in load planning software is an intention to reach the workload balance. With this type of software, you can keep your drivers and trucks at an even workload for a more streamlined system. You'll also be able to avoid overloading one truck to compensate for under-capacity on another truck. This is important as it will help your company operate more efficiently and save money. This is good news for both the drivers and the business owner as they can avoid burnout and ensure that they're not wasting money on unneeded resources.
Faster Deliveries
With all the different variables that come with transportation, it can be difficult to plan out every detail. That's where load optimization steps in.
Having all necessary data, custom load planner software will help to map out truck routes in the most efficient way, meaning that trucks will spend less time driving and more time delivering goods. Load planning software helps you determine how much weight your truck can handle before it becomes inefficient or unsafe. It also lets you see how many miles you will need to drive at a certain speed so that you don't waste any fuel. All of this will help you plan out your route and get deliveries done significantly faster.
In addition, you can customize notifications in the way that buyers will be notified about every step of their delivery. This gives customers peace of mind when they order online and know that they won't miss the delivery date and wonder where the package is all day long. Subsequently, it increases your reputation as a reliable logistics provider, which can generate new clients.
Analytics
Another thing to note about load optimization software is that it enables you to analyze your data. The analytics that are offered custom software is very important for any business to have, but it is especially necessary for a transportation business. With analytics, you can find out the frequency of deliveries, average time containers spent in transit, KPI of different transportations modes, average containers' load, amount of loads for trucks, regular drivers' productivity, expected amount of incidents on the way, etc.
The amount of data companies track is rather diverse and may vary from one industry to another. This is yet another reason to go for a custom solution, as it enables you to add any needed data breakdown in mere seconds.
How The Development of Load Management System Looks Like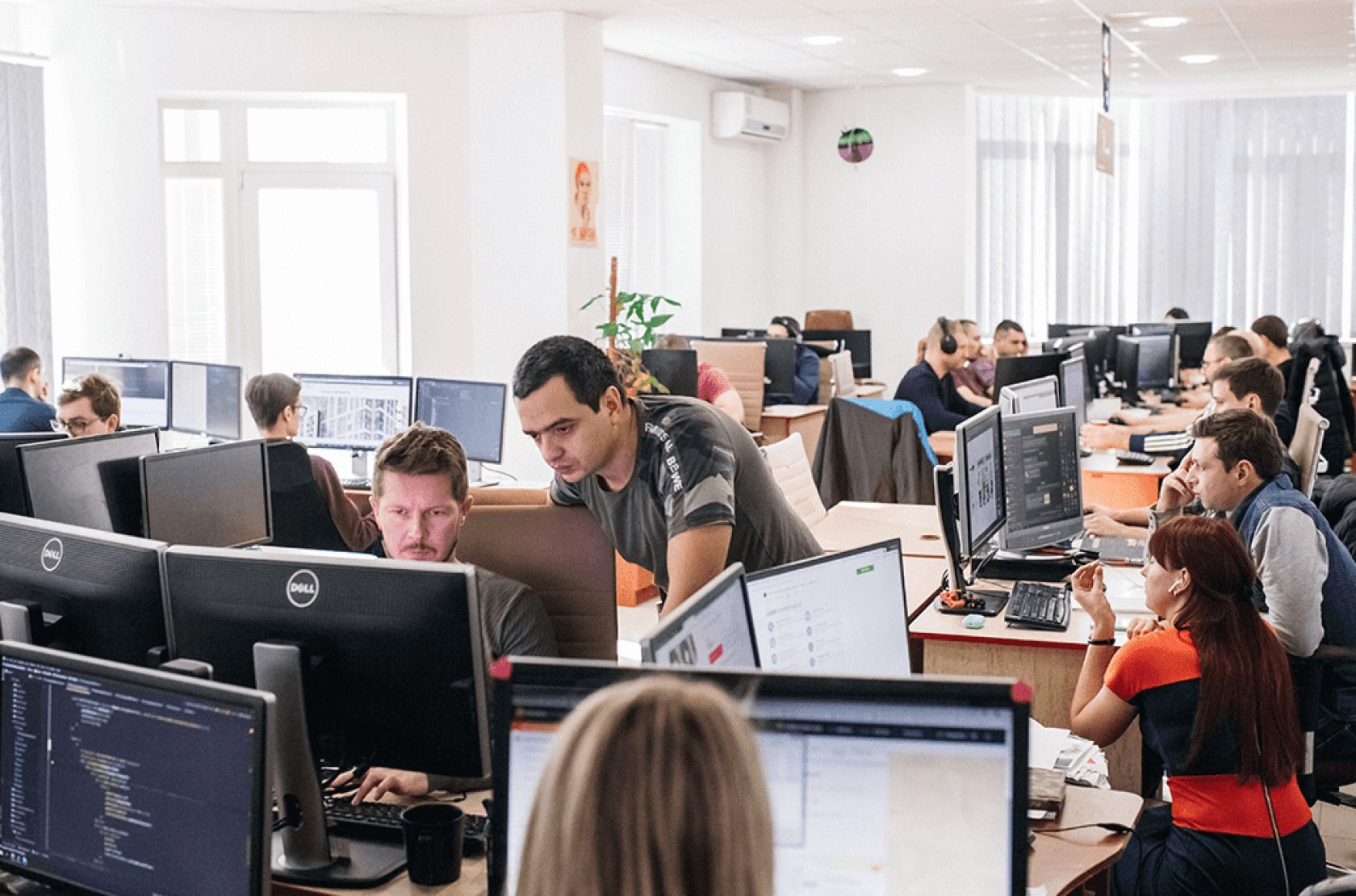 For more than 20 years at Wezom we develop custom load management software to help companies customize technology for any business goal and consequently scale their businesses. The load management solution can be developed as a separate program or as an integration, module of a transport management system. During custom systems' development, our team takes into account the whole logistics ecosystem to deliver a product that does the tasks a business needs.
This is how we implement custom logistics software development step-by-step at Wezom:
Project Evaluation
Not all load management software projects are created equal. It's important to evaluate the needs of your business and what you're looking for in a project. We devote time to evaluate the type of custom software you want, the platform and technology it should be developed on, how much customization is needed, etc. Once we are done with the research, we provide you with a clear roadmap for how the system will be built out.
System and Functionality Specifications
At this stage, our team selects the technologies, system design, and product functionality based on a client's requirements and expectations. As a result, clients receive a detailed step-by-step work plan.
UI/UX Design
At this stage Wezom designers get actively involved in prototyping interfaces and suggesting the most efficient and user-friendly design. We help clients to visualize the design in the real world, make it intuitive both for customers and their clients so that they can freely work with the platform. We believe that an intuitive UI design can ease operations connected with the software and thus increase users productivity.
Development
The development part is explicitly about back-end and front-end development. Depending on the complexity of the project it can take from 3 to 12 months. The estimated time is stipulated beforehand to make sure clients accept it. In some cases, dispensing on clients' preferences or pressing needs, we can first release an agreed MVP, which will be further tested and fine-tuned.
Testing
Once your load planner is developed, every feature and even the slightest detail pass through QA engineers for verification that the solution is well-functioning and ready to use.
Deployment and Support
Once a load planner is developed and tested, you can start using it. To make sure all employees understand it, we provide onboarding training and support along the way. We also provide system support and updates during the process.
Are you looking for a trustworthy solution for load planning? We have been developing custom load optimization planners for more than 20 year. We would be delighted to help your company achieve more. Tell us a few words about your software needs and we will get back to you with the solution.
How do you rate this article?