In the evolving landscape of trucking, professional drivers are finding ways to stay connected, informed, efficient, and safe with the use of Transportation Management System (TMS) technology.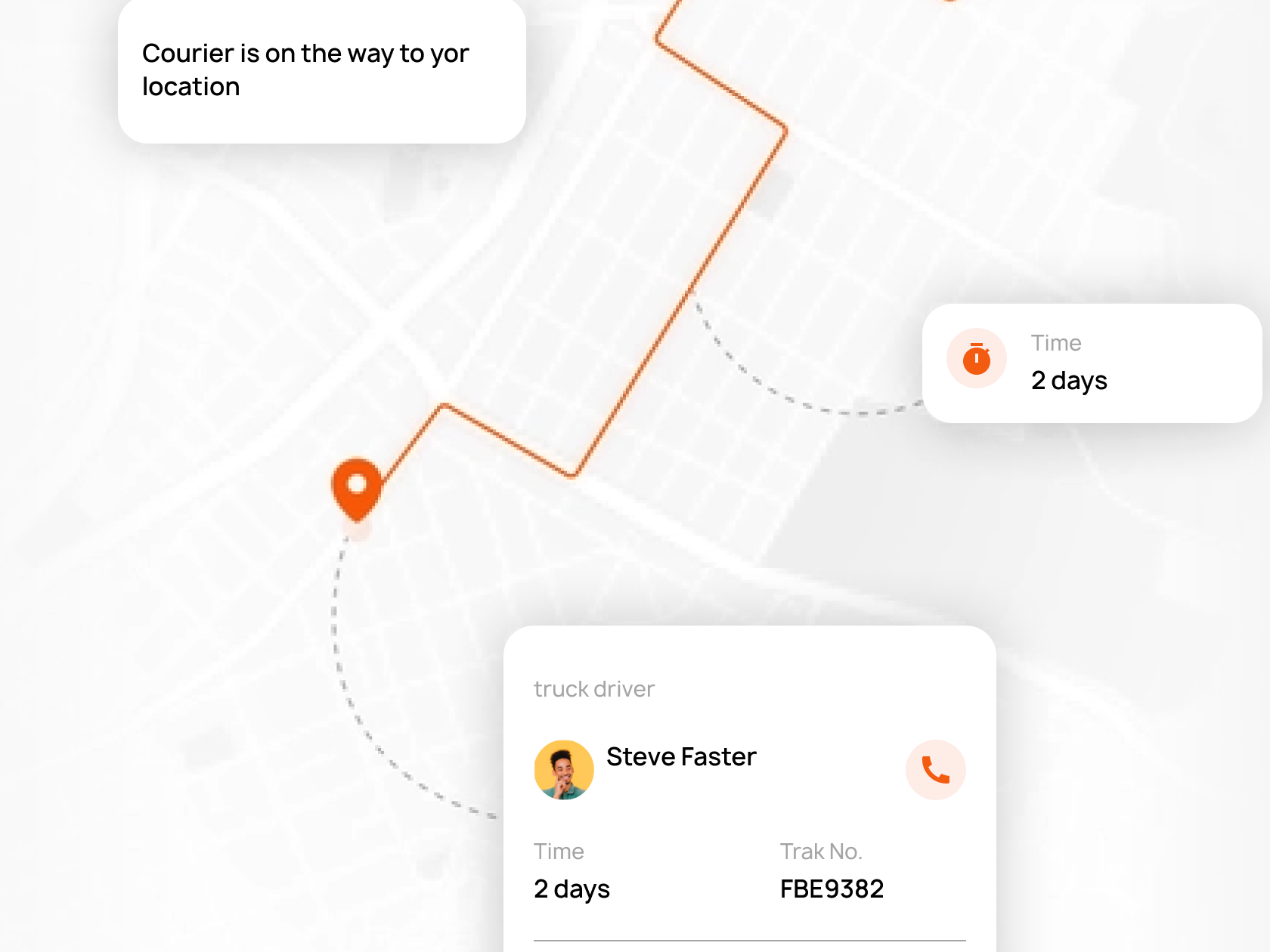 Fleets battling with driver capacity, as determined by the federally mandated hours-of-service (HOS) restrictions, will highly benefit from TMS software. The ability to continuously monitor that capacity, driver detention time, and consciously know how trucks are being used in comparison to how well the business and driver will be compensated is another benefit of a TMS app.
For all parties involved, including drivers, back-office workers, fleet management, and shippers, automation can play a part in streamlining billing and settlements. Fleet managers will utilize a TMS if they have trouble navigating load boards.
Various TMS apps can interact with load boards, including delivered at terminal (DAT) and Truckstop.com, and more can be added. Some companies may offer TMS cloud software that connects with load boards, ELDs, market rates, maps, and accounting systems. Fleets may handle budgets and driver assignments in the same program rather than using separate Excel sheets, according to researchers.
While handling 10 to 20 drivers at once, certain TMS functions enable carriers to search for loads, assign specific loads to drivers, and give dispatchers real-time access to the position of drivers and the progress of shipments. These days, with gasoline costs in flux and a focus on further lowering deadhead miles, that type of visibility and planning is becoming more and more crucial.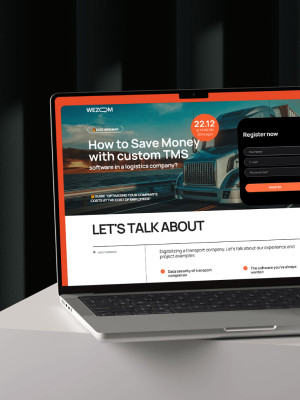 Free webinar!
Register for a webinar by WEZOM
In the past before deploying transportation management software procedures were quite difficult:
Drivers would get verbal instructions from dispatchers on their assignments, and they would then receive a printed manifest that included the customer's location, the pickup and delivery times, and driving instructions.
Drivers would then produce paper copies of their proof of delivery, bills of lading, fuel receipts, and lumper receipts at the end of each week. The carrier would then produce invoices and deliver them to its clients for payment.
TMS apps nowadays will send various information to drivers:
Companies will use the TMS app to optimize their dispatch procedures.
Fleet managers can now set up current clients with locations, prices, and contacts so that drivers can provide them with all the information they require to complete deliveries via an app on their phones.
When drivers submit their paperwork on the app, it promptly sends it to the company's dispatchers.
"Our drivers get dispatch details on their phones. They can access all the load data we enter, which is beneficial. It's in their hands. We can text drivers' directions so they don't have to call the office."- Medina
Technology
A specialist noted that technology can allow individuals to rate fleet customer facilities using TMS capability. They also said the driver will rate the facilities. "We're including how the pick-up and drop-off sites treat the drivers and are loading it into our system. It promotes driver community."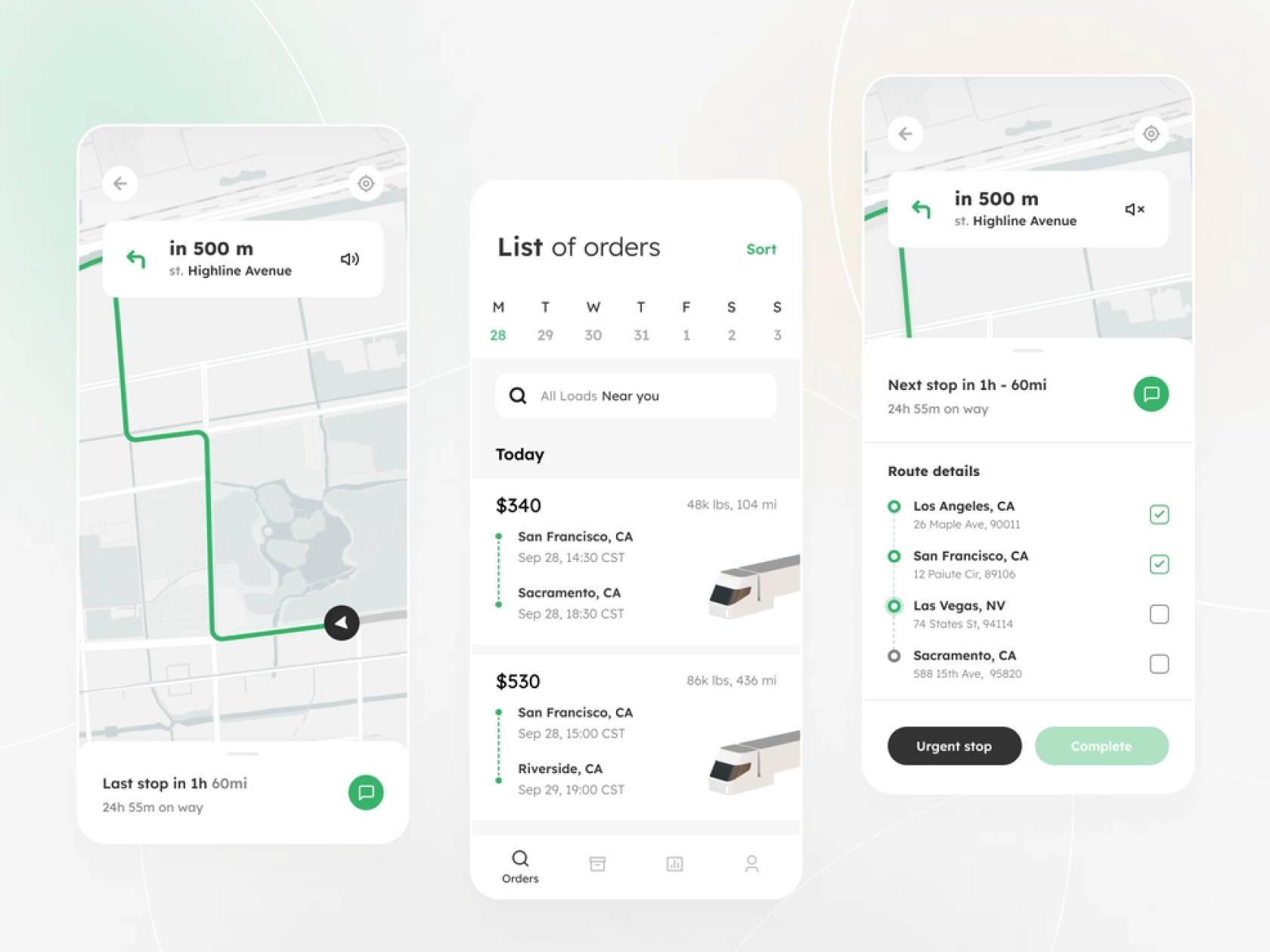 Clark Freight Lines surveyed drivers on its TMS app.
The CEO said the app will include:
Owner-operator settlements and driver payroll.
All drivers will know when and how their check is sent the week they are paid.
The driver would always have the customer's whereabouts.
Clark Freight Lines' app will let truckers chat about amenities and parking spots.
Clark Freight Lines drivers wanted safety training and certification warnings and fleet-wide communication.
"There are a lot of variables that decide which load and driver perform best together, and when you add time and equipment, you need the data to make the appropriate option," – Specialist
Trucking "requires several changes," a specialist said. "You must adapt when anything changes, like a customer canceling six shipments, a storm, a truck breakdown, or a sick driver. Despite digital technologies, we still rely on people to make judgments. No facts mean no good judgment."
Company owners say a good fleet management system should help drivers succeed and aid in fulfilling their requests. This efficacy hinges on regularly tracking driver pay fluctuations and home-time demands. Drivers want to know where they'll drive, how their time off will be handled, and how much they'll make. Yes, it is important to have the resources to analyze the driver's performance, including being on time and fulfilling the driver's expectations. One should always ask, "Am I going above and above for that driver?".
Questions such as, "Can the next load be securely delivered?" or "Can they accomplish it without being questioned about speeding or detention?" will be asked and the planners can use the TMS app to assess if a driver can pick up and deliver a load safely and on time.
Kem Wallace was a truck driver before becoming a McLeod senior solutions architect. He emphasized drivers' involvement in TMS coding.
Wallace: "We created the technology to meet driver fleet management preferences." This lets management know if a driver likes the Northeast System or dislikes anything. Technology may inform fleet management on what works, increasing retention. The driver feels like you know them better, but you can't do it every time. Is driving trucks all that truck drivers do if there are autonomous technology drives? No.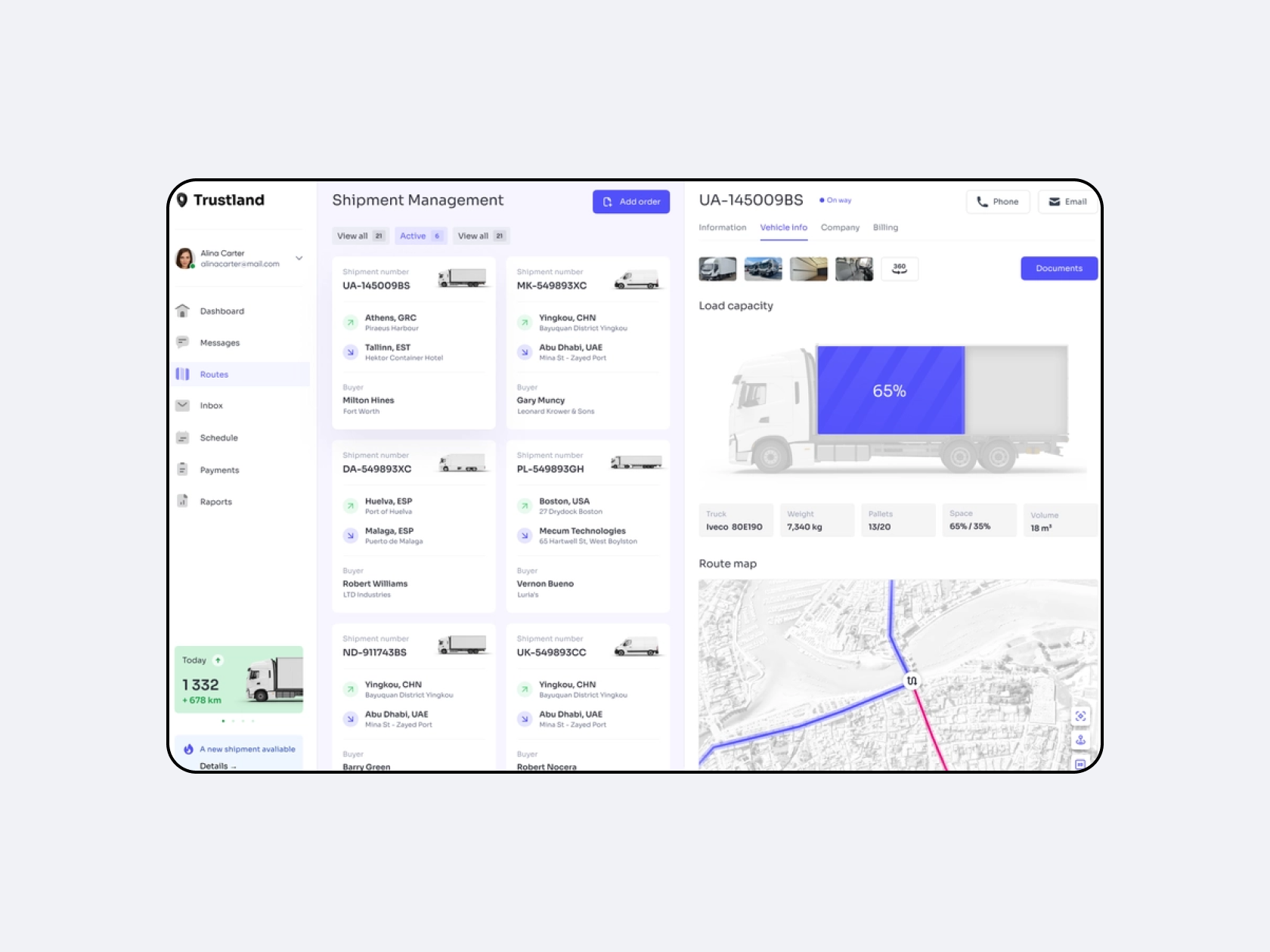 Drivers' responsibilities:
Truckers examine cars, secure goods, record logs, and serve clients. These tasks aren't easily automated. There's no automated truck loading or unloading yet (or being actively explored).
Pallet jacks are used to lessen the physical cargo load. Truckers still do this important job.
Next, consider customer support. Truck drivers help customers while loading and unloading freight, supporting customer service experts.
Truck drivers will continue to handle customer care until they can be replaced by customer service reps or technology, as in other industries.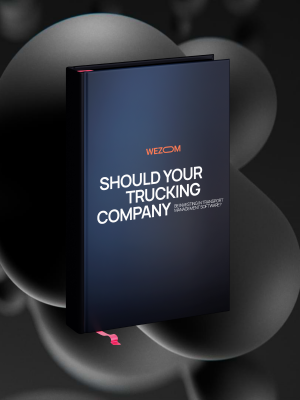 Should your trucking company be investing in
Transport management software?
Let's see in which cases the development of your own logistics platform is necessary, or even irreplaceable!
Sensors can detect low tires, unequal loads, and other safety hazards, but managing problems still requires human engagement. A sensor won't replace the tire for the driver. Complete automation is unlikely to affect the need for truck drivers since other activities, such as updating logbooks, invoicing, and other paperwork never took up too much time.
Difficulties faced by drivers:
Payphone lines.
Shifting creates hip and knee pain.
HOS and shipping documentation.
Parking slot battle.
Dispatchers or freight brokers ask where and when they'll arrive.
Being sent to unfavourable areas.
Digital and mobile processes have enhanced drivers' workdays. Machine learning and AI can automate many tedious tasks and cater to the driver's preferences.
Here are four ways technology has changed drivers' everyday jobs and one reason the best may be yet to come:
Nobody likes paperwork, especially while trucking. The truck driver's unwritten job description increasingly includes "courier" duties.
Exchanging documents with carriers, brokers, shippers, receivers, and other parties is speedier, more accurate, and more secure owing to electronic bills of lading (eBOL) and other digital papers. Nobody waits for a driver to arrive at the terminal days or weeks later with bills of lading, lumper receipts, proof of delivery, and other supporting documents for carriers to give an invoice.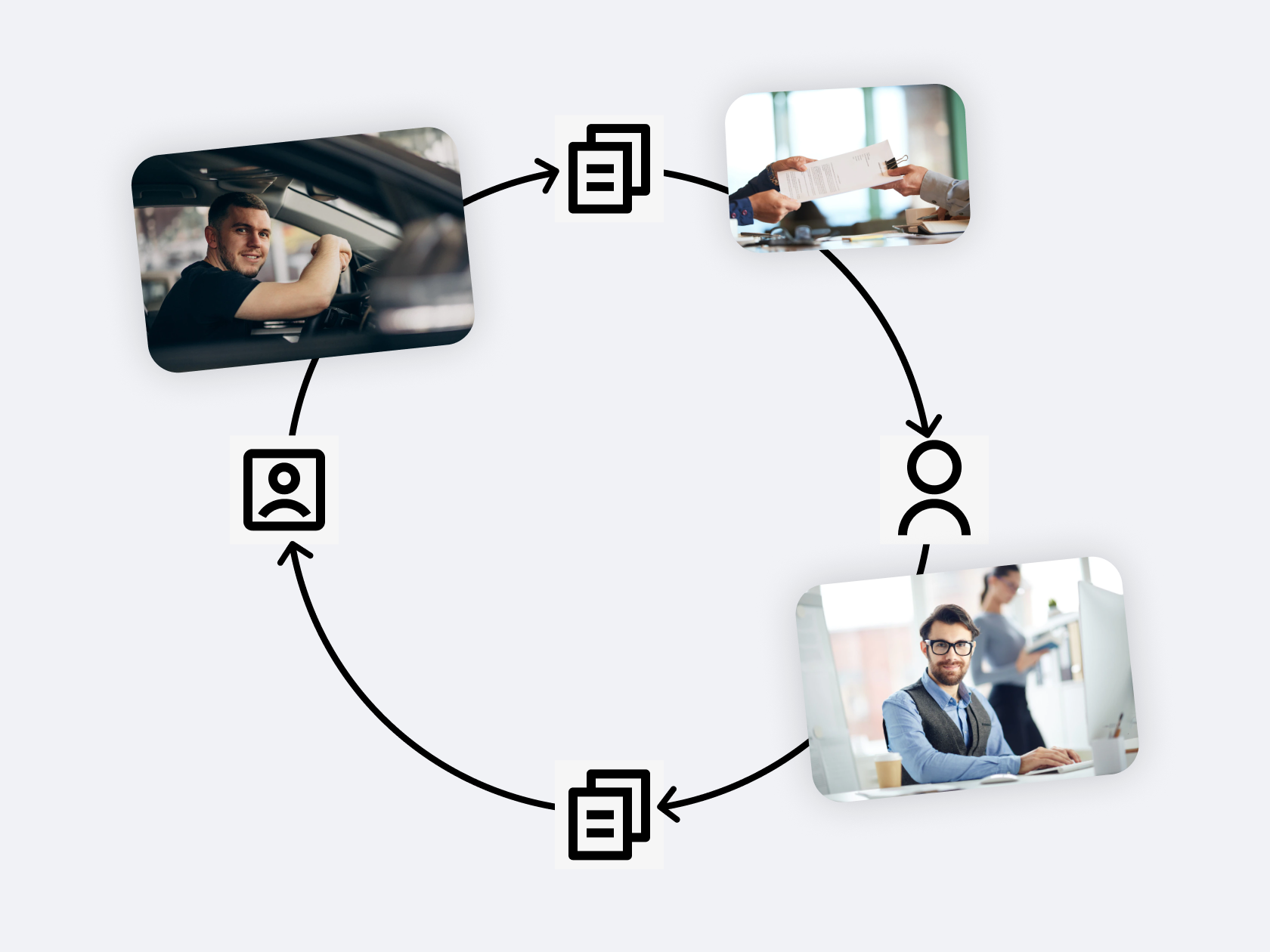 The handwritten translation is unnecessary. Companies can receive, scan, sign, and electronically classify shipment paperwork with the necessary gear and software. Errors and unwanted calls decrease. OCR can extract data from travel documents, authenticate papers, and match shipping information to paperwork.
Most over-the-road truck fleets and drivers must use an ELD to record on- and off-duty hours and send the data via telematics. Eliminating paper records affected drivers' schedules, ability to travel, and internal clocks.
ELD rule affects business fleets' use of telematics. GPS, cellular networks, and cloud computing enable ELDs to reduce check-calls and generate automated exception alerts. ELDs allow drivers and carriers to share location, arrival timings and driving time. Shippers and receivers can plan for trucks and drivers with this visibility.
Over 90% of truck drivers use their cell phones daily for texting, calling, and navigation. Loads, weather, truck stop loyalty programs, scale locators, and other third-party apps abound. Carrier applications help drivers manage paperwork, hours of duty, and other tasks.
Just because there's an app for something doesn't mean drivers will use it. Five apps use 85% of smartphone users' time. Truck drivers are downsizing after a decade of accumulating devices.
Drivers demand a single platform with a single point of entry for navigation, service hours, track and trace, document scanning, fuelling alternatives, and weigh station bypass. Transflo agrees.
Our platform improves relationships between drivers, carriers, and freight brokers. Owner-operators and commercial drivers may live-chat with brokers and 3PL partners using TransfloVelocity+. Transflo Engage lets fleets send driver satisfaction surveys using Transflo Mobile+. Truck drivers may feel more connected and "listened to," which has been an issue for the industry for ages, through live chats, surveys, and other types of personal engagement.
Computerized freight matching
E-freight brokerage. "Buy" button. Automated freight booking offers one-touch tendering for loads posted to load boards, where the broker publishes prices and terms.
When the carrier selects "book now" to accept the load, the driver receives cargo information and supporting documents online. Status and exception messages are texted or sent to the driver's mobile device. No one should contact unless there's a problem.
A single platform can manage load tenders, shipping documents, digital data extraction, load visibility, invoicing, and speedier payment processing.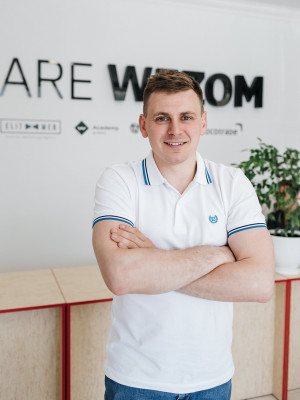 Are you agree?
This is an easy way you can spend less time creating links between detailed processes and adjust your work for a successful performance.
The Future of TMS and Trucking
While technology has brought about significant changes in the trucking industry, it's important to note that the human element remains crucial. Truck drivers carry out a host of responsibilities that cannot easily be automated, such as inspecting vehicles, securing goods, recording logs, and providing customer service.
Sensors can detect safety hazards like low tires and unequal loads, but managing these issues still requires human intervention. Furthermore, while digitization has reduced the time spent on paperwork, truck drivers continue to play vital roles in areas like customer care and cargo handling.
In conclusion, TMS technology has revolutionized the trucking industry, enhancing efficiency, safety, and communication. However, it's important to remember that while technology can automate and simplify many processes, the need for professional, skilled truck drivers remains as important as ever.
How do you rate this article?